With a name like Titika Active Couture, it's no surprise that this Toronto-based activewear brand offers a bit of runway flair in its styles.  Born out of the need for luxury activewear, Titika Active Couture arrived on the scene in 2009 with the aim of designing edgy, fashion forward 'athleisure' style, without compromising function. Over the past six years, Titika has evolved into a sports-inspired lifestyle brand with the addition of versatile easy-to-wear pieces. Tanks, leggings, T's and even sports bras, are now all carefully designed to fit your lifestyle, both inside and outside the gym.
When I collaborated with Michael Mak Photography on this shoot, I could not believe how gorgeous the outfit looked.  During our shoot, I told Michael that this was my 'fitness' outfit: a pair of Titika black spandex leggings with contrasting mesh and faux-leather patches and a slouchy bright blue sweater….and we both laughed because this wasn't your typical gym wear.   Especially when paired with the right shoes, this look deserves to be strut down the street, not hidden at the gym.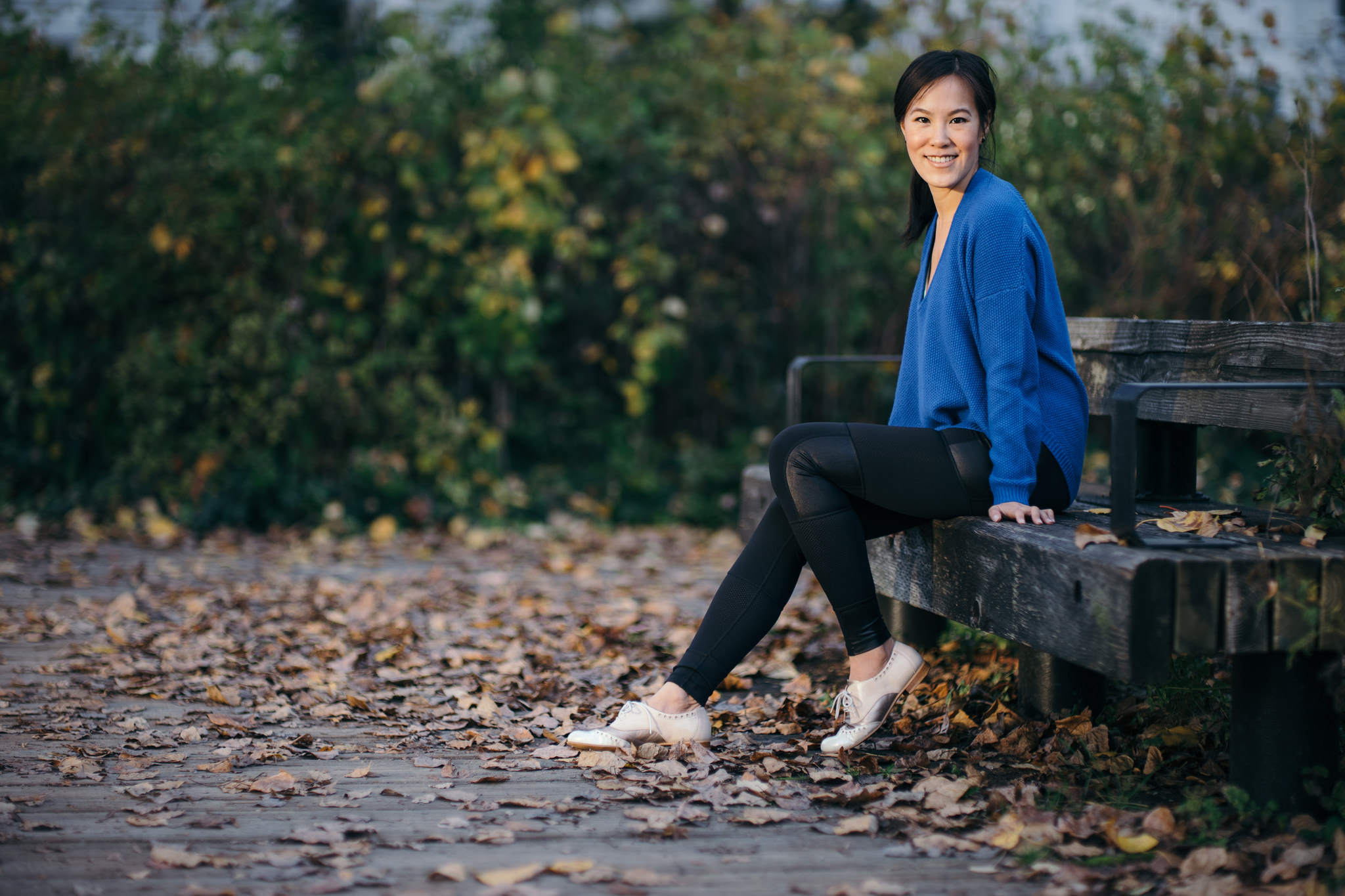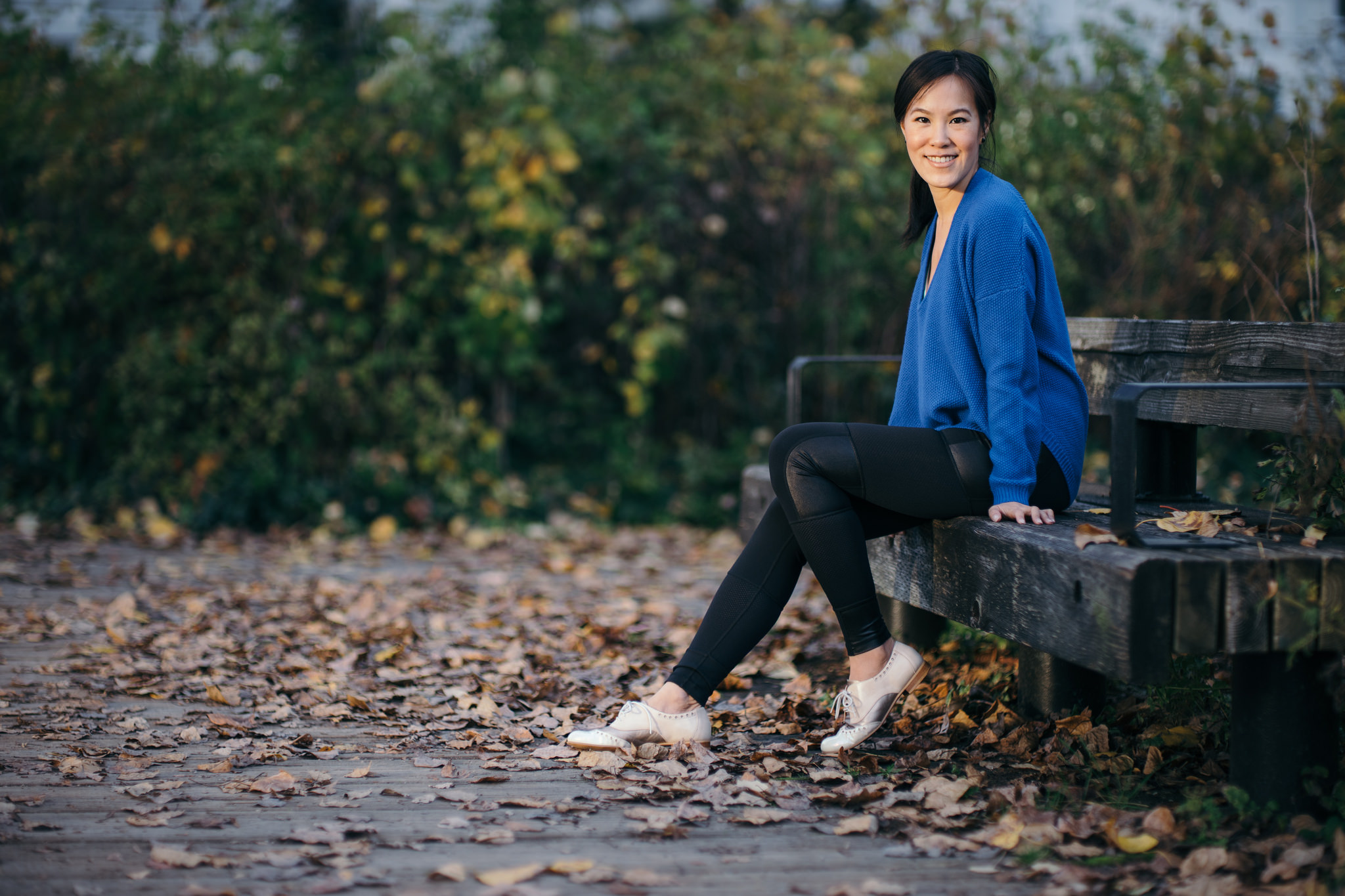 The only thing 'fitness' about this look, is the Titika sports bra I am wearing, and even that is a style statement with its intricate cross-back design.  I love the keyhole cut-out in the back of the sweater, perfect for showing off a unique bra.  I've been wearing Titika since the Spring, and I can say that every season, its pieces are full of unique designs (interesting straps, mixed materials) and surprises (peek-a-boo cut-outs), without comprising function.
By the way, check out my hair tie from Invisibobble.  It's a 'traceless hair ring' which doesn't doesn't leave a kink in the hair because the spiral design distributes pressure evenly.  I also find that the coils give an extra grip to my hair, and doesn't slide off…perfect for working out!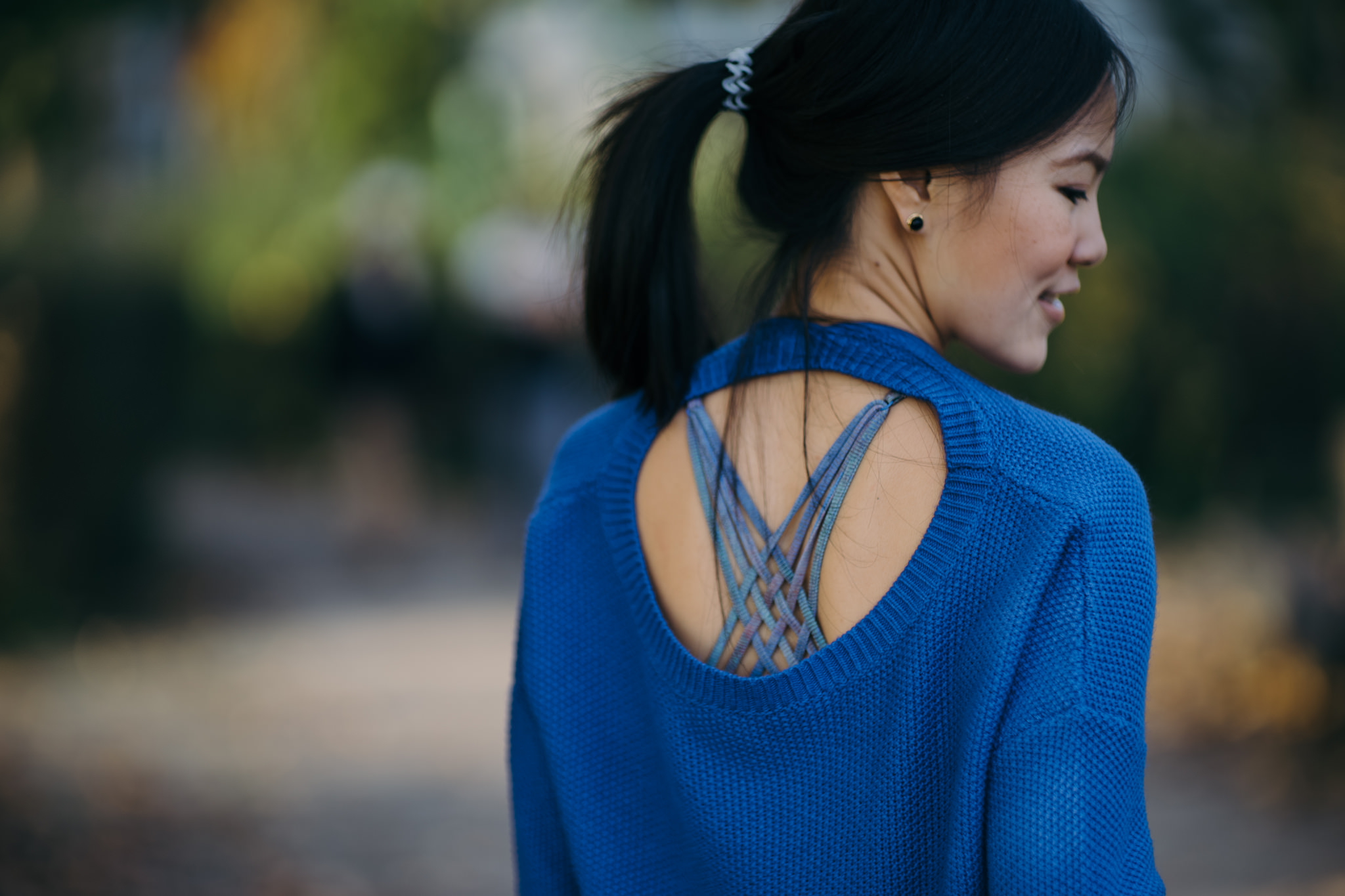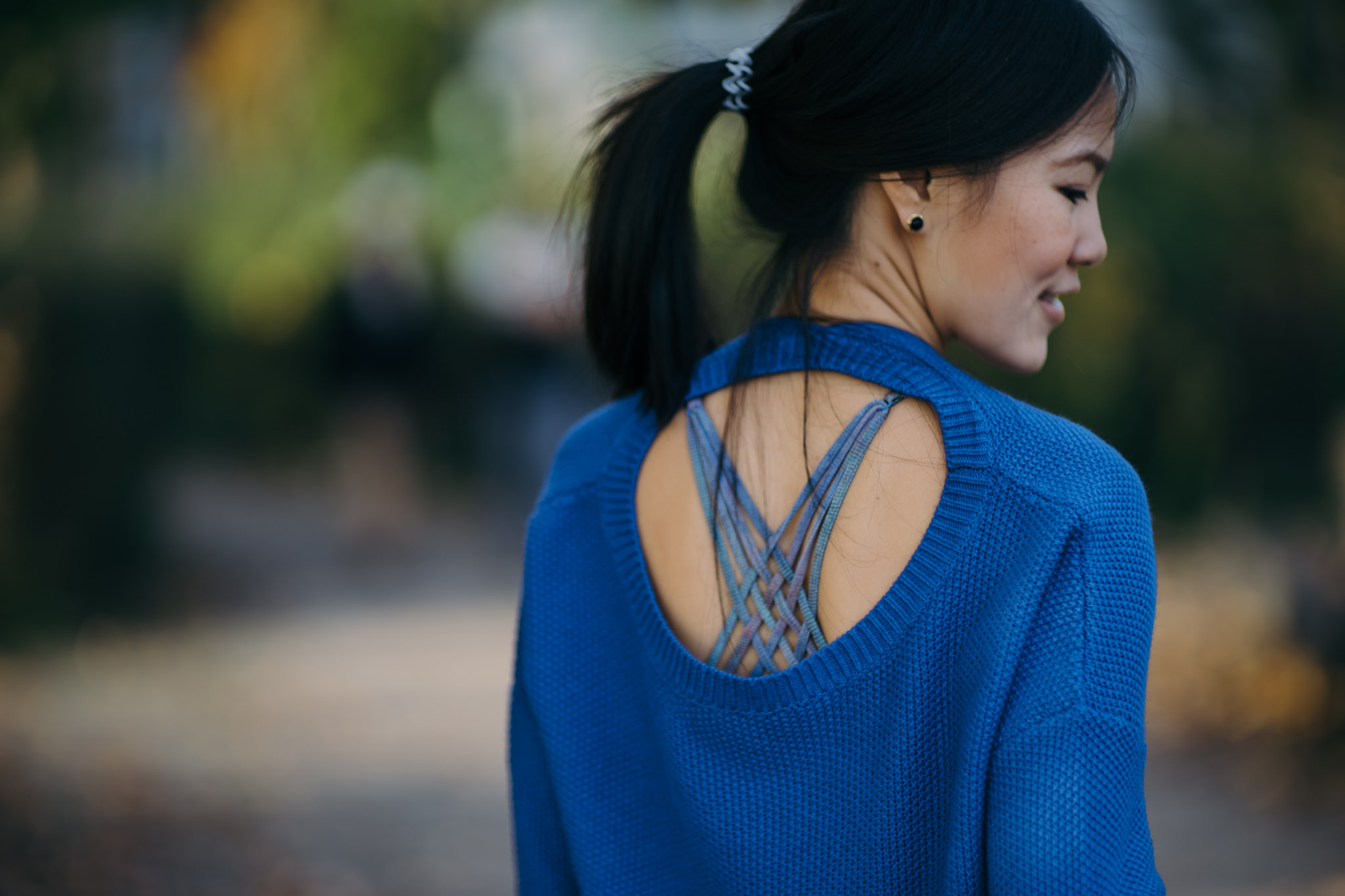 I can't say enough good things about the Calloway Leggings, which are unfortunately almost sold out on the Titika website.  I love the spandex fit and how the contrasting mesh and faux-leather patches give a luxurious shine to the leggings.  These moto-inspired leggings are way too nice to wear to the gym, I would more likely wear these with a $250 pair of European leather lace-ups (like in the photo) than wear these with runners to yoga.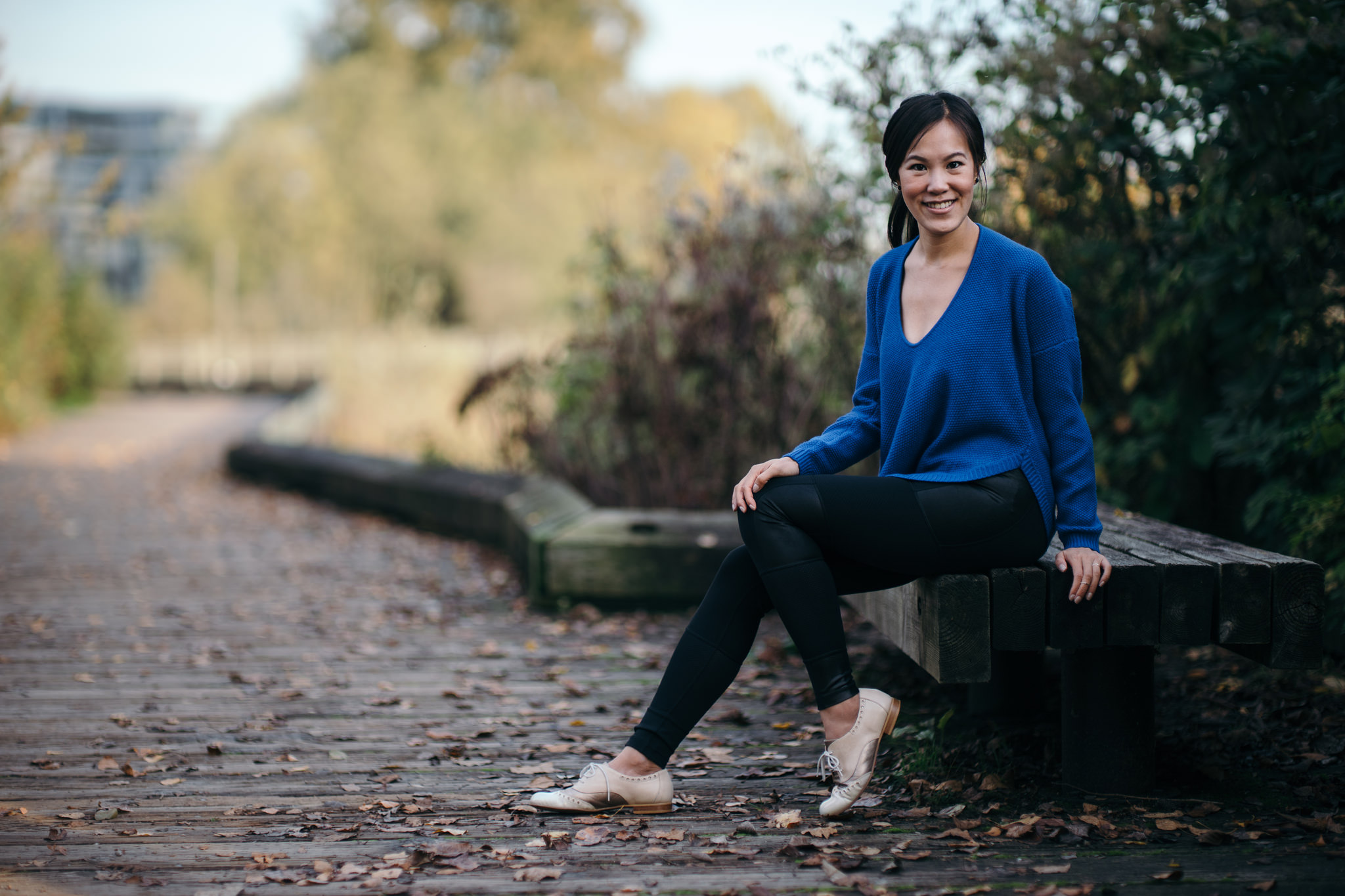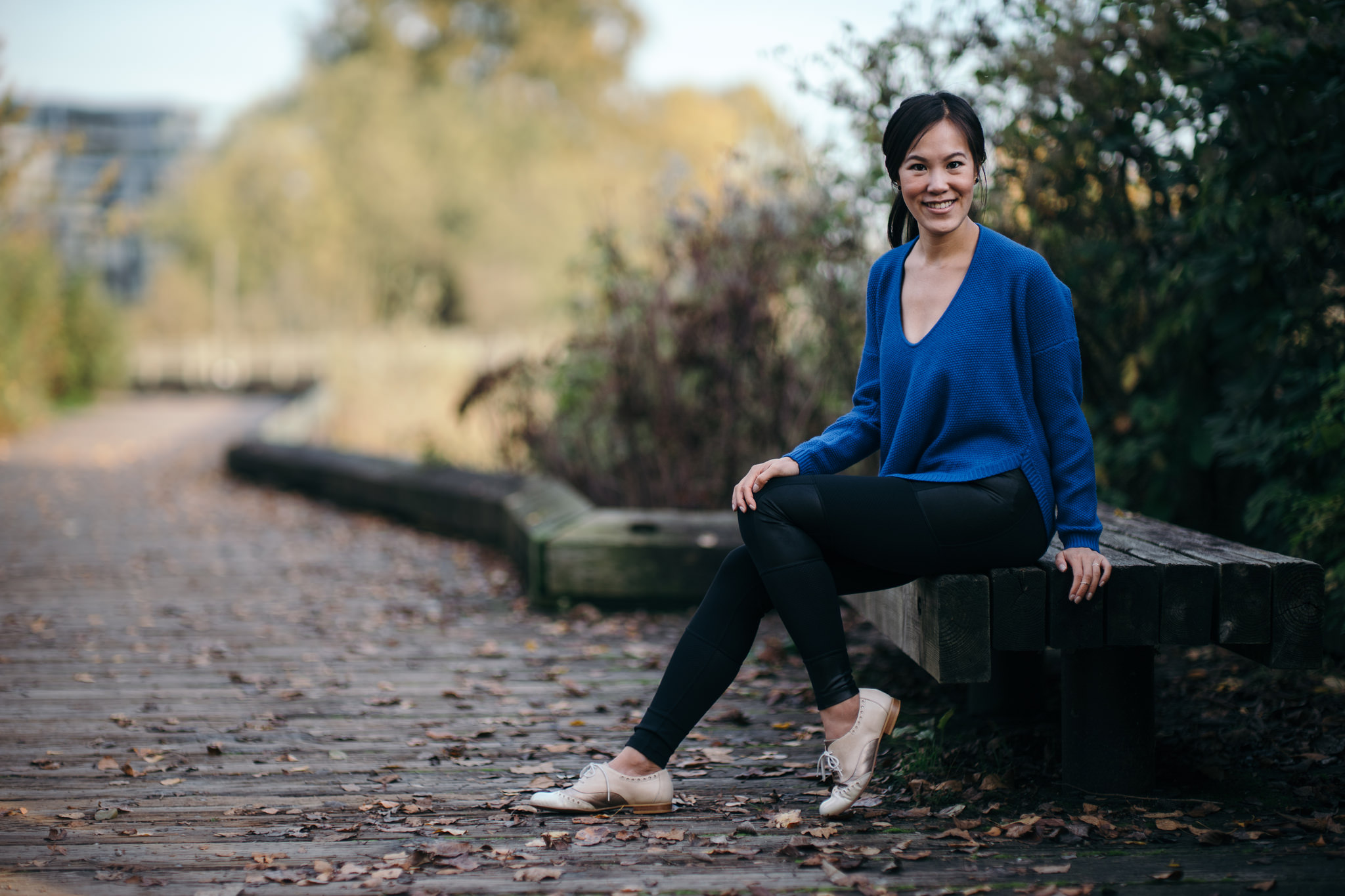 It's exciting to see this up-and-coming Canadian brand offer a fresh and luxurious take on activewear.  Despite its 'luxury' offerings, the price points are still quite reasonable, with sports bras and tanks around $50 and leggings under $80, Titika is certainly more affordable than the leading BC-based brand (you know which one I'm talking about!).  We have yet to see Titika Active Couture in-stores on the Westcoast, so for now, Vancouverites like us will have to continue shopping online at titikaactive.com.
For more information about Titika's style and versatility, take a look at my guest blog post on How to Take Titika from Business to Fitness and Beyond.