In today's society, gym memberships, personal trainers and activity monitors are all the rage. If you take downtown Vancouver alone, there are more than 20 different gyms and fitness clubs in less than a 4km2 radius. And if you're truly interested in getting fit, how can you possibly decide? Sure there are brand name gyms with every piece of equipment you can imagine, but do you even know how to use it all? Better question, do you really need to use it all?
Founded by Vancouverites, Fit in 30 is a boutique gym located just outside downtown Vancouver at West 6th and Cambie. Geared to make fitness more accessible to Vancouverites, Fit in 30 offers semi-private and private personal training sessions that are tailored to each client's exact needs, along with group fitness classes that combine balance, coordination, agility, strength, cardio and core. To keep up with the growing trend of shorter, more intense workouts, Hannah and Jesse developed the Fit in 30 concept – offering high-intensity personal training sessions with both aerobic and anaerobic exercises in 30 minutes or less.
"Fit in 30 is all about results. Fitness takes time, so we help our clients keep a healthy and fit lifestyle. We want to be be able to spend one-on-one time with them to tailor their workouts and really help them meet and exceed their fitness goals," says Jesse Benson, co-founder of Fit in 30.
If you prefer group classes over one-on-one training, the Fit in 30 trainers have you covered with four dynamic classes: Fit in H.I.I.T., Benched, Hit the Bag and Signature Sweat, for you and your friends to try. Their Signature Sweat class even features a live DJ to get you energized!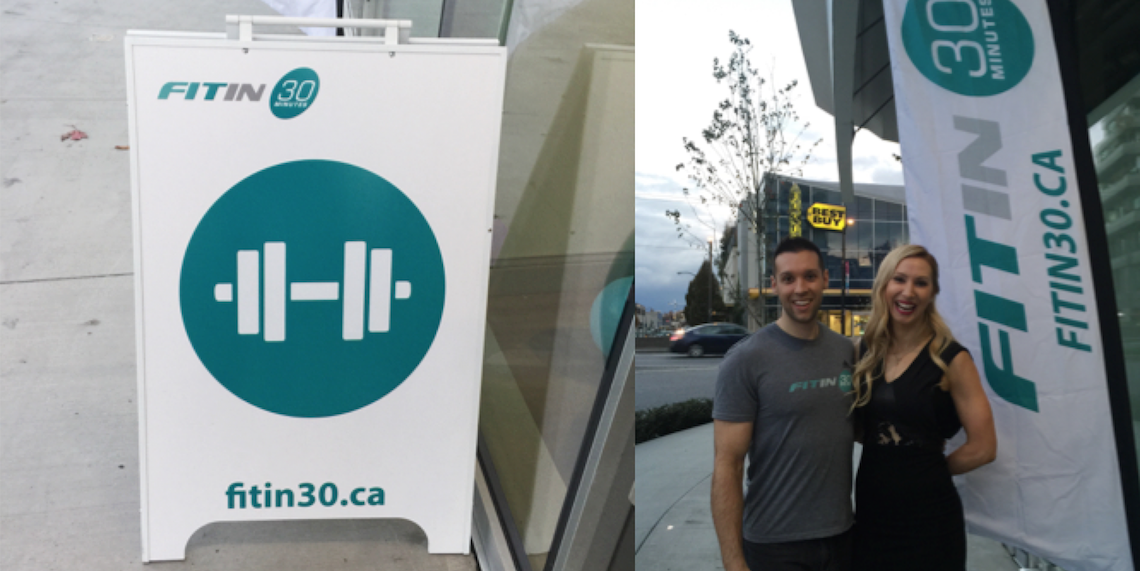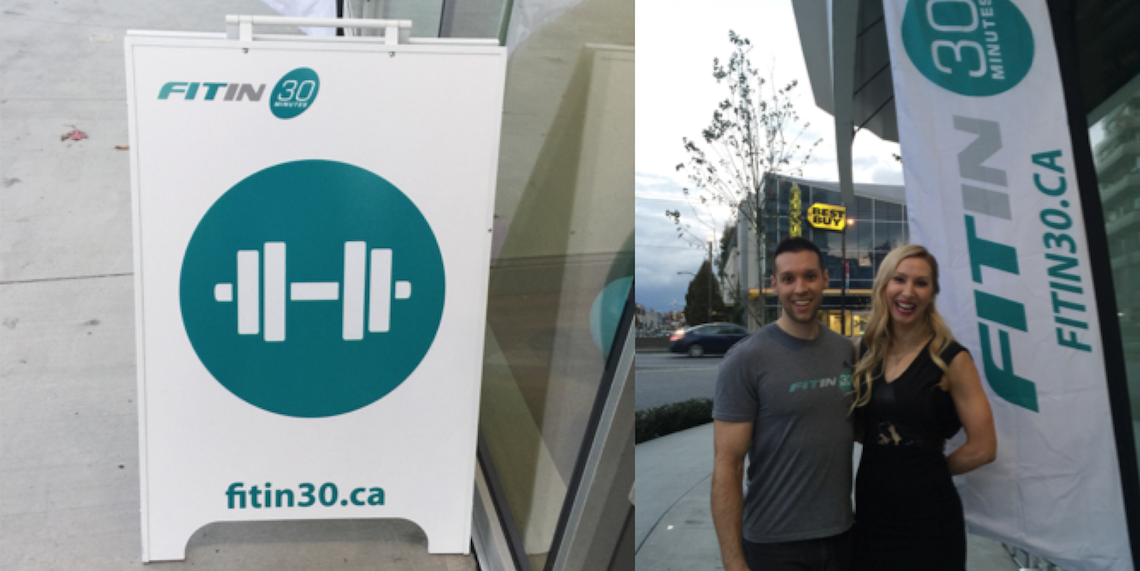 Members receive 50% off all group classes and the flexibility to schedule training sessions throughout several hours of the day with any one of Fit in 30's six trainers. In addition, diet and nutrition coaching is included with every personal training session. Located at 508 West 6th Avenue, Fit in 30 is locate right across from Whole Foods Market, a great place to grab a pre- or post-workout snack.
So if you're looking to tone your body, target problem areas, increase core stability, or lose weight in a comfortable environment with a supportive and motivating team, Fit in 30 might just be the perfect fit for you.
For more information visit: fitin30minutes.com.