Ella Shoes is a Vancouver-based footwear chain which specializes in hard-to-find European footwear. Knowing that cities like Spain and Italy tend to be more fashion-forward than Vancouver, we caught up with owner Jenny Rodriguez at Ella Shoe's  Metropolis at Metrotown location, and got the inside scoop on five fall footwear trends, straight from Europe.
Scroll left and right to see the trends: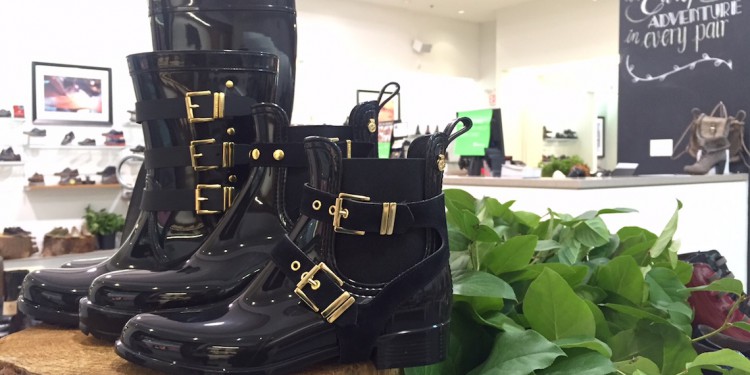 Fall Footwear Trend #1: Sleek Rainboots
Fall in Vancouver means rainy season is just around the corner, and every Vancouverite is prepared with a pair of rainboots in their closet. But have you ever worn rainboots as stylish as these!? Lemon Jelly is a Portuguese brand, and we love the sleek and elegant design of these rainboots, especially the removable gold buckle detailing.

Believe it or not, these rainboots smell like lemon…the plastic is infused with lemon extract, which'll help cover up that damp shoe smell you get from being out in the rain. Ella Shoes currently carries four styles of these Lemon Jelly rainboots, beginning at $150 per pair.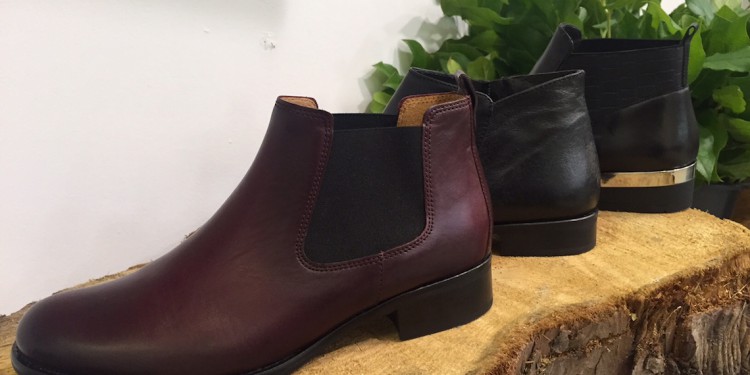 Fall Footwear Trend #2: The Chelsea Boot
You've probably seen this style around, but may not know that this close fitting, pointy toe, ankle height footwear piece is called a Chelsea boot. Because of the low heel and elastic detailing on the side, the Chelsea boot style tends to be quite comfortable. Pair with leggings, skinny jeans, or even tights and a denim skirt, and you've just created a new go-to outfit for fall. Like the rest of the footwear at Ella Shoes, the Chelsea boots shown in the photo above are from European countries: Slovakia and Spain.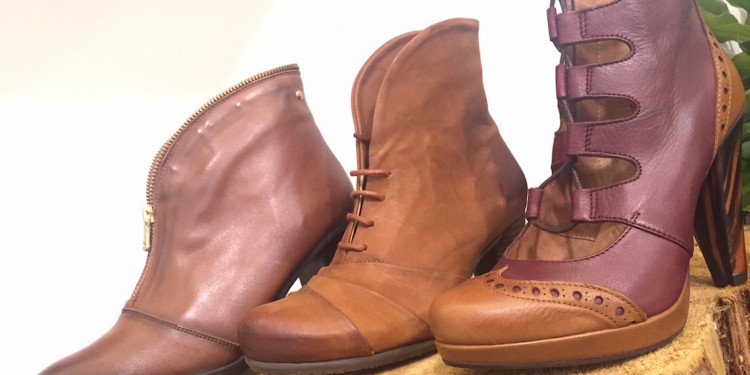 Fall Footwear Trend #3: Wine-Inspired Hues
With Ella Shoe's focus on European footwear, it's no surprise that a wine-inspired trend has creeped its way into our fall footwear trends round-up. This season, fill your close with colours including burgundy, merlot, grape, dark brown and red. As the European Union tends to have stricter standards when it comes to the production, colouring and sourcing of materials for fashion, the footwear at Ella Shoes are mainly coloured with vegetable dyes rather than chemicals.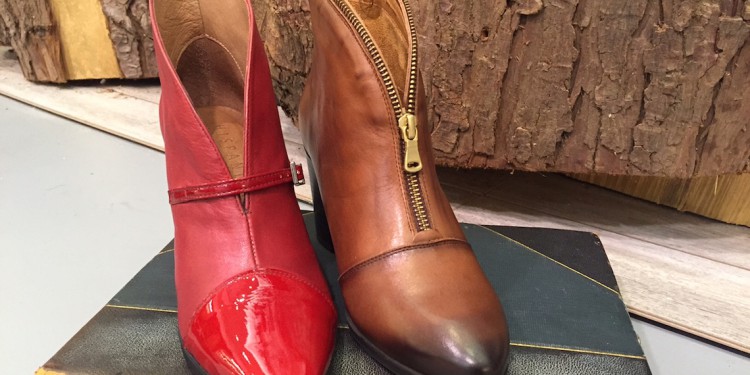 Fall Footwear Trend #4: The V-Cut Bootie
Footwear styles cut in the shape of a "V" helps elongate your foot in an elegant and feminine way. This cut also helps you avoid the dreaded toe cleavage!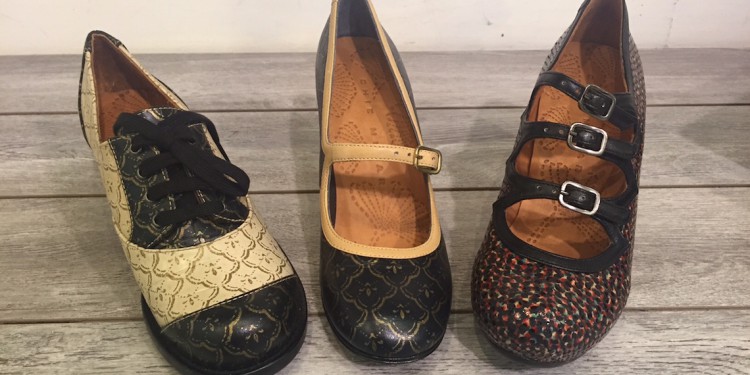 Fall Footwear Trend #5: Printed Textures
If you're not on a budget and looking to splurge on something truly unique and one of a kind, look out for textured prints like these at Ella Shoes. Although the material looks like fabric from afar, up close, you can see that the pattern is actually printed on leather. These limited edition pieces from Spain are by Chie Mihara, and are unique to Ella Shoes and retail for around $500.
To shop these styles in person, visit Ella Shoes at Metropolis at Metrotown or at 640 Granville Street in downtown Vancouver.