Unlike other pups who have fur coats which are easier to manager, my 13lb long-haired Pomeranian Teddy Bear has always been a bit of a royal prince when it comes to his grooming routine.  No matter how many times a week I brush his coat, he still sheds non-stop, and the fur between his toes never seems to stop growing.  If he gets rained on, I have to dry his hair with my blowdryer, so he doesn't start smelling funny from the damp fur.  With the time and effort it takes to maintain Teddy Bear's beautiful fur coat, I often like to entrust his grooming routine to the professional dog groomers in Vancouver.
Knowing how busy my schedule gets, the President's Choice Nutrition First team came to our rescue this month, and gifted Teddy Bear a unique mobile grooming experience through Woof Wash.  Instead of bringing Teddy Bear to the groomers', the groomer comes to you, in a large, colourful van which literally parks on the side of the street and bathes your pup inside.  The entire experience took about 90 minutes, and there were no other dogs being groomed at the same time.
Here's a before and after of Teddy's grooming.  As you can see on the left, his fluffy coat was starting to get a bit uneven and shabby, and the Woof Wash grooming appointment cleaned him up so his overall body and coat looks a lot sleeker.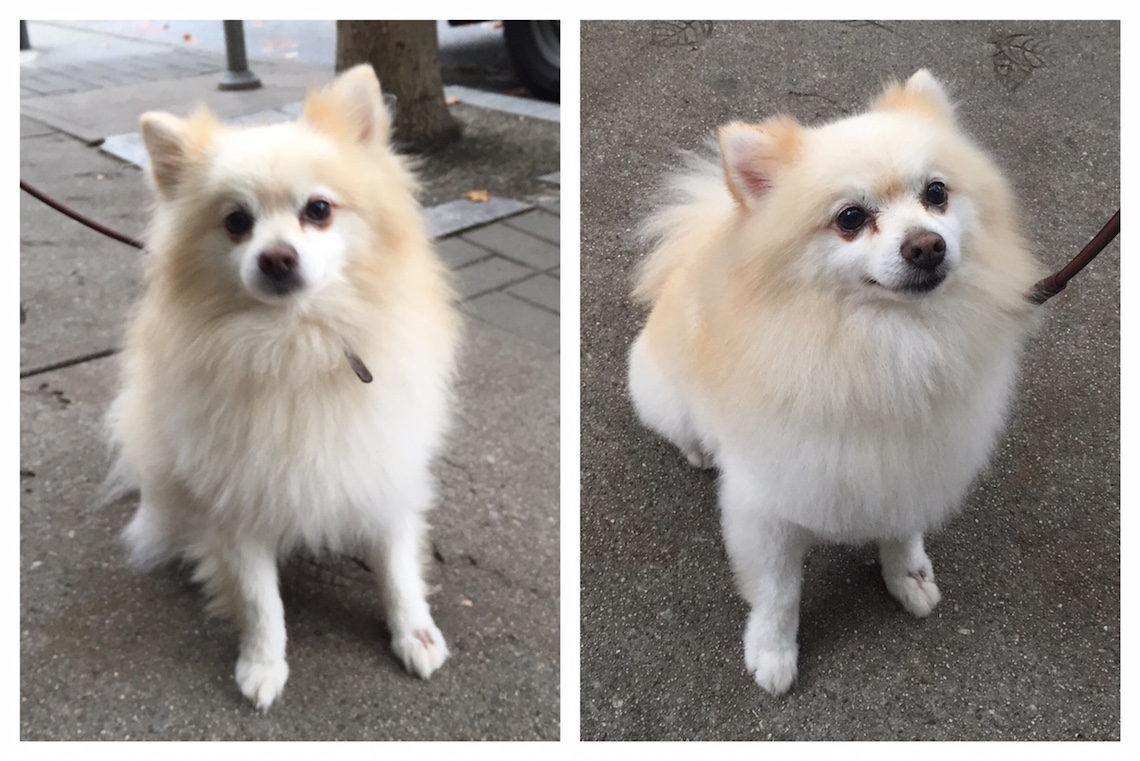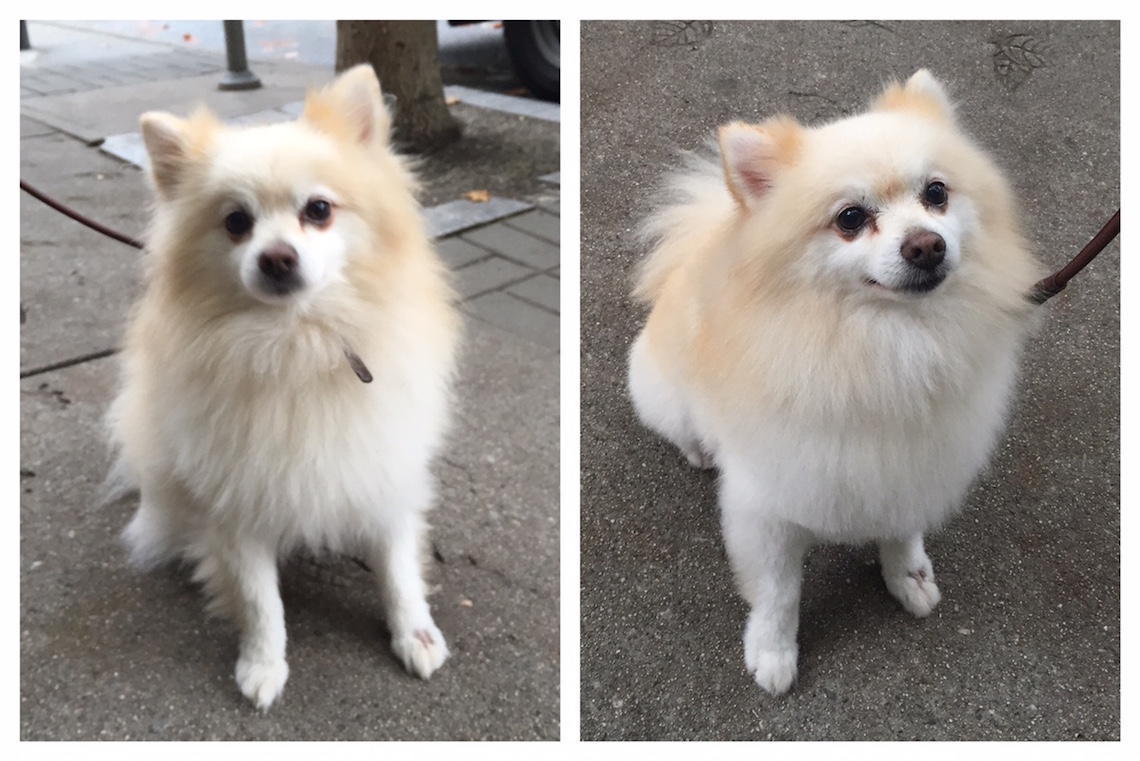 Going with a mobile grooming salon is the perfect option for the busy pet owner on the go. For example, you could schedule the grooming experience to happen during your next dentist or doctor's appointment, have your pup groomed outside in the Woof Wash van, while you're inside at your appointment.
Thanks to the PC Nutrition First team for this convenient experience! For more information about PC Nutrition First Pet Food, visit: presidentschoice.ca.