Preloved has been creating unique, sustainable and fashion forward clothing manufactured and designed with love in Canada since 1995.   This Toronto-based boutique brand is known for infusing reclaimed vintage fabrics with tasteful accents, while creating one-of-a-kind clothing.
Just in time for fall weather, Preloved has launched a 20th anniversary collection that pays tribute to its Made-in-Canada success story with eight wardrobe basics aptly named after the original locations of Preloved Boutiques.  Items include the Nugget Sweatshirt (an Avenue in Scarborough), and the v-neck Queen West Sweatshirt.  Even though Preloved is based out of Toronto, given Vancouver's support and familiarity of eco-friendly designers (Nicole Bridger and Adhesif Clothing come to mind), the style and values of Preloved would fit right into our city.
The pieces from Preloved's 20th Anniversary collection include basic oversized T's and sweatshirts, with a focus on up cycled plaid detailing on areas including the elbows and shoulders.  Plaid, oversized T's, shoulder pads…are you reminiscing about growing up in the 90's yet?!
Below, we are wearing the Trinity Sweater, an eggshell coloured cotton sweater with patches of vintage, upcycled material on the shoulders, and an adorable flannel heart at the sweater hemline.  This piece is named after Preloved's boutique location across from Trinity Bellwood Park in Toronto.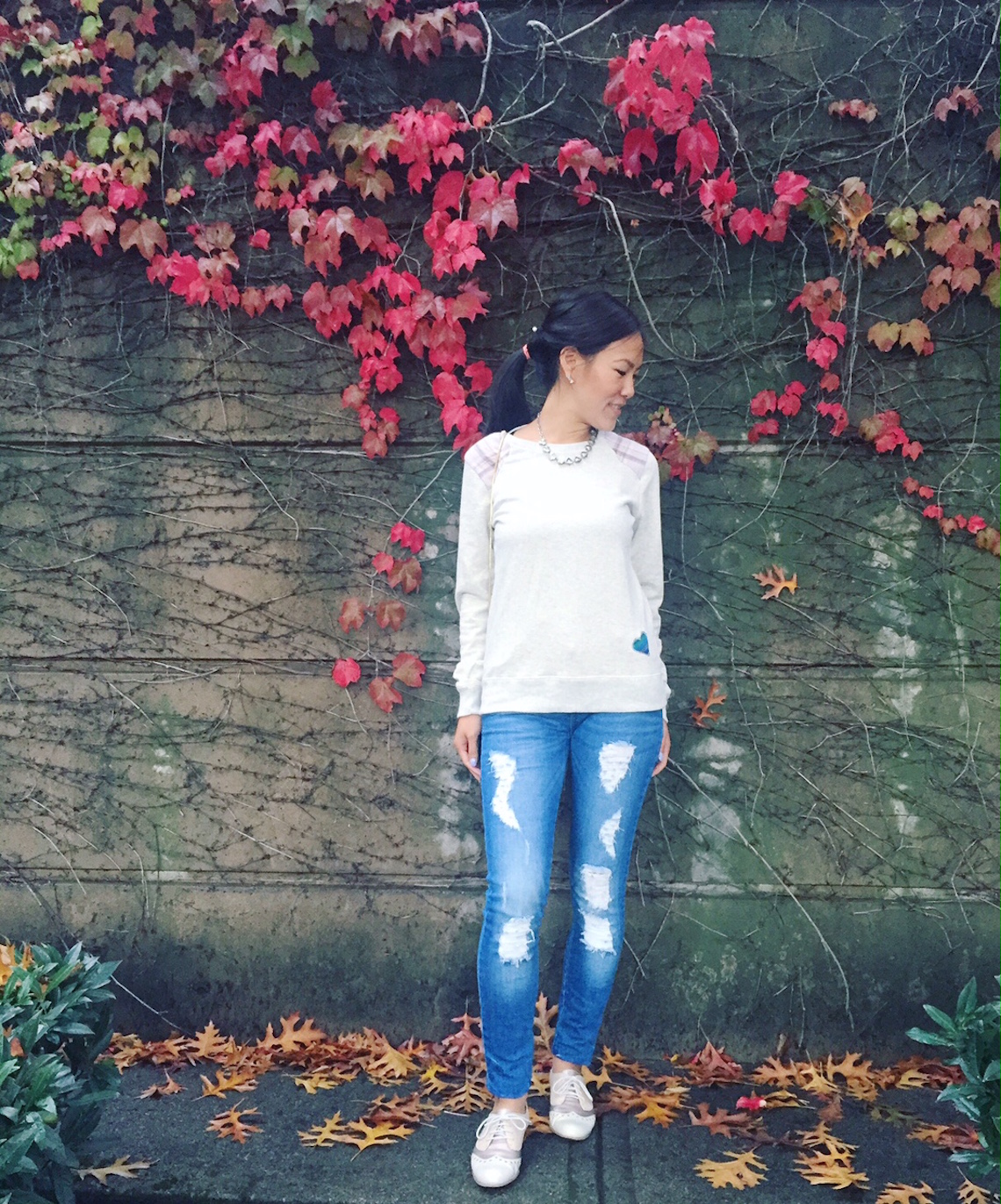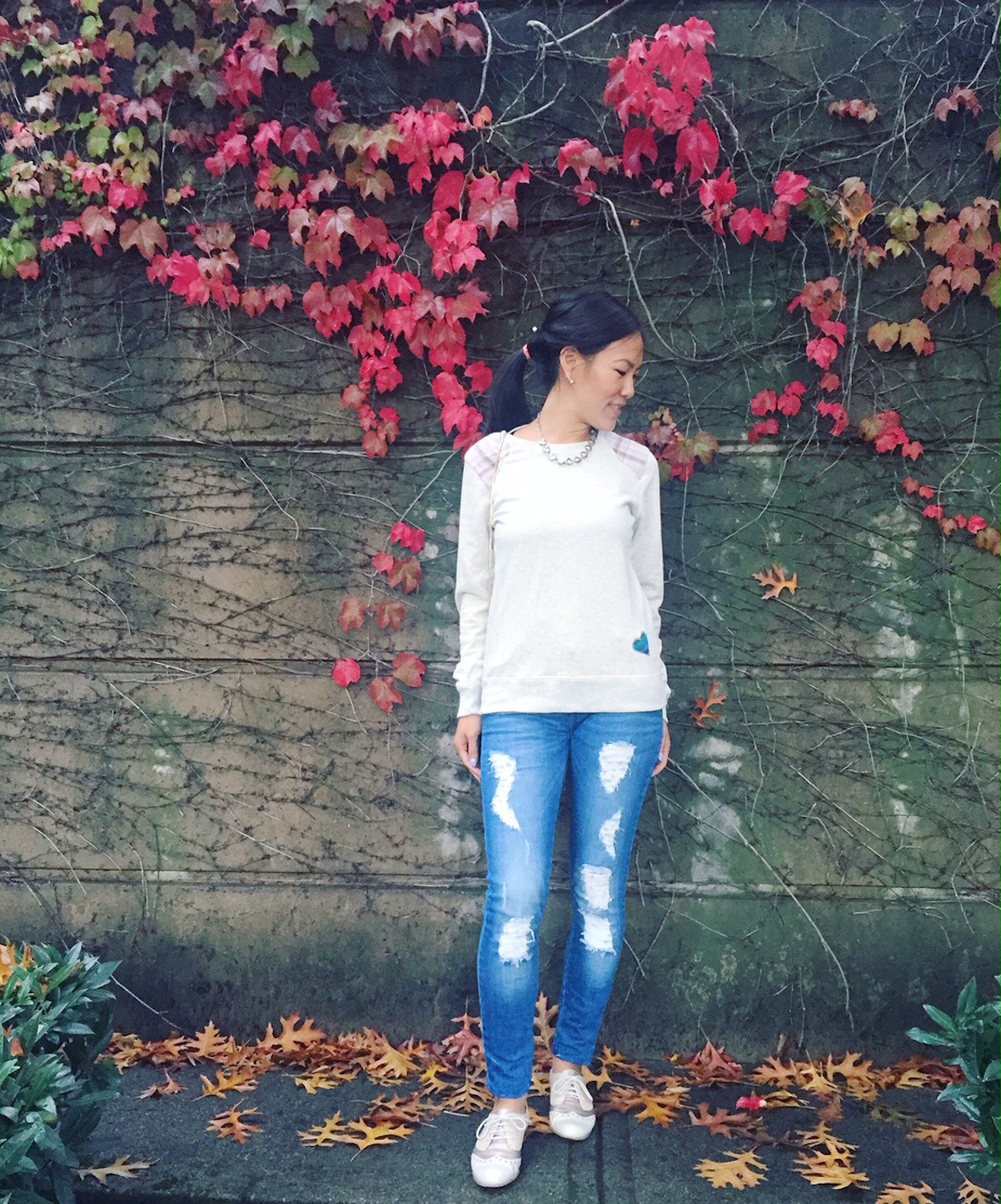 The Trinity Sweatshirt was our favourite piece of the collection, but we also had our eye on the Ryerson T-Shirt, an oversized, unisex round neck t-shirt, with a plaid front pocket.
"The heart and success of Preloved has been about creating unique items using reclaimed vintage fabric that make people look and feel great. I am so proud of Preloved's growth and expansion in the last two decades and thrilled to have the opportunity to collaborate with large brands and independent retailers across Canada while still maintaining the brands core values." – Julia Grieve, Founder and Creative Director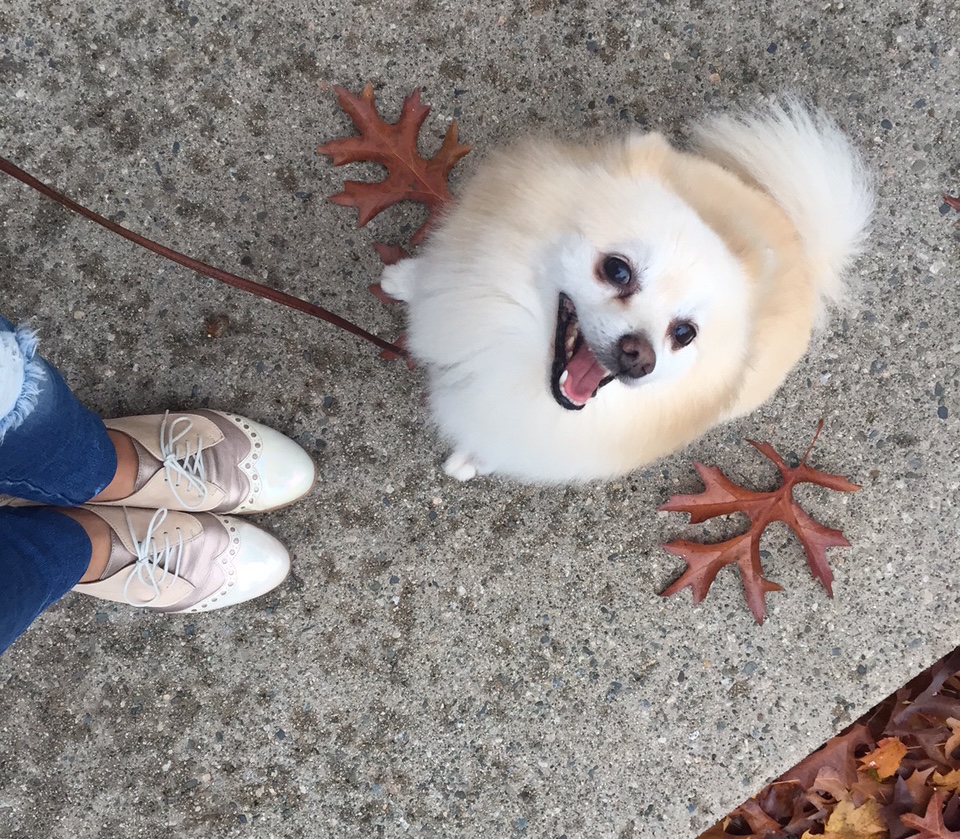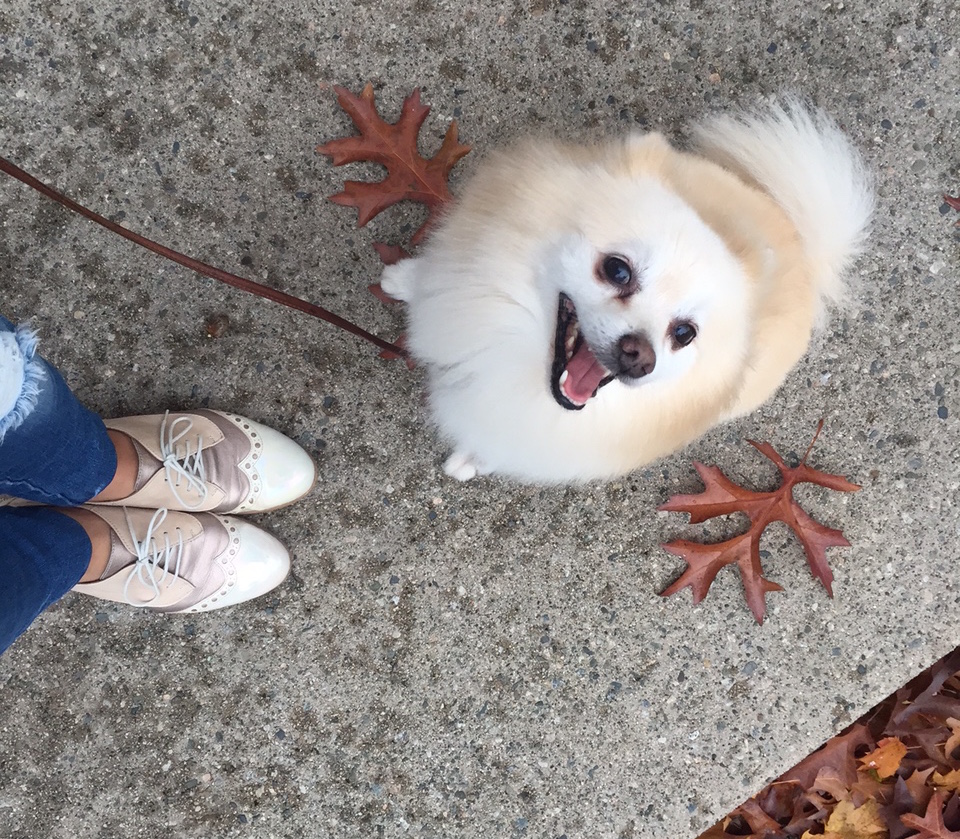 Loved by A-list models, actors and musicians alike including Julia Roberts, Kirsten Dunst, Hilary Duff, Anne Hathaway and Kate Hudson, Preloved has made its mark in both the Canadian and global fashion market. Vancouverites can shop the limited edition 20th anniversary collection online at getpreloved.com. Items in this collection are proudly priced at '90's prices' ranging from $29 to $69.