For two weeks in October, the Taste of Yaletown dining festival brings together foodies by offering featured menus, special tastings and innovative pairings from Yaletown restaurants.  This year, there are 26 participating restaurants, each with a special set menu offering at price points of: $25, $35 or $45.  As most foodies love scouring through menus and food photos before choosing a restaurant, Modern Mix Vancouver is thrilled to be able to offer our readers a sneak peek at Hapa Izakaya's Taste of Yaletown 2015 menu, before the start of this annual festival on October 15th.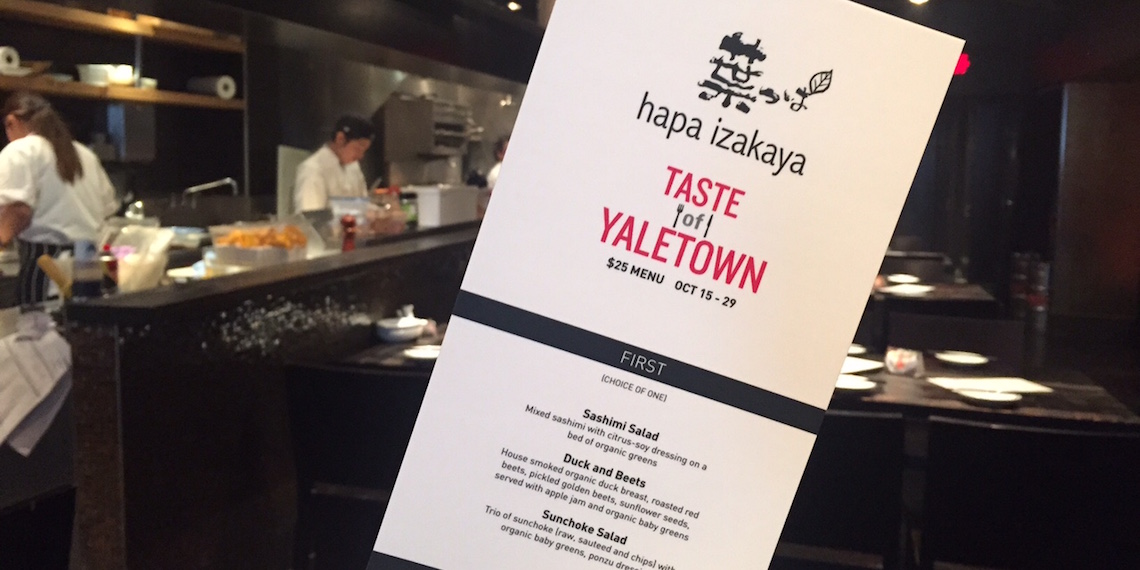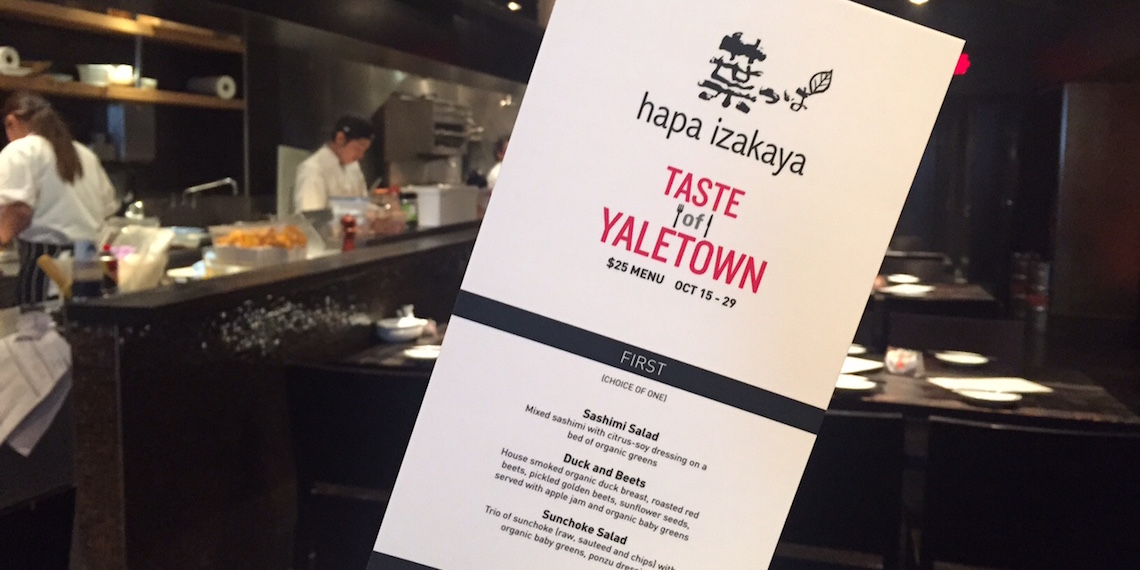 Our main started with a Duck & Beet Salad. The thinly sliced organic duck breast had a smoky flavour, which pairs well with the earthy flavours of roasted red and yellow beets.
The Matsutake Ravioli was my favourite dish of the three we tried.  The texture was creamy like an alfredo, but with a distinctly Japanese miso taste.  The pine mushroom used is also a Japanese ingredient.  I love dishes with an Italian x Japanese fusion, but it's a hard-to-find combination in the city (Bistro Sakana down the street has has a Caprese Roll which combines scallops, tomato and mozzarella in a pan-fried sushi roll, drizzled with balsamic reduction which is arguably my all time favourite roll).
The Saba Sushi is made of a firm rectangle of rice, layered with a piece of marinated mackerel.  When served this dish, your server will use a handheld blowtorch to sear the mackerel, giving it a warm, toasted finish.
See photos below:
Note that the Duck Salad and Ravioli photos shown below are sample sized portions for the purpose of the tasting.  The Saba Sushi is shown as its full menu size.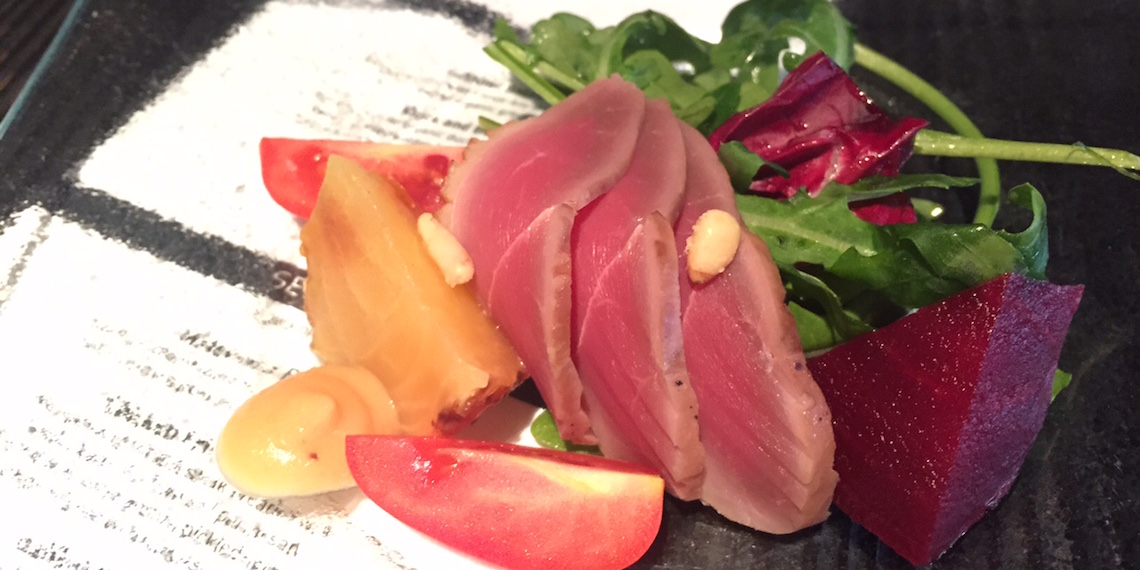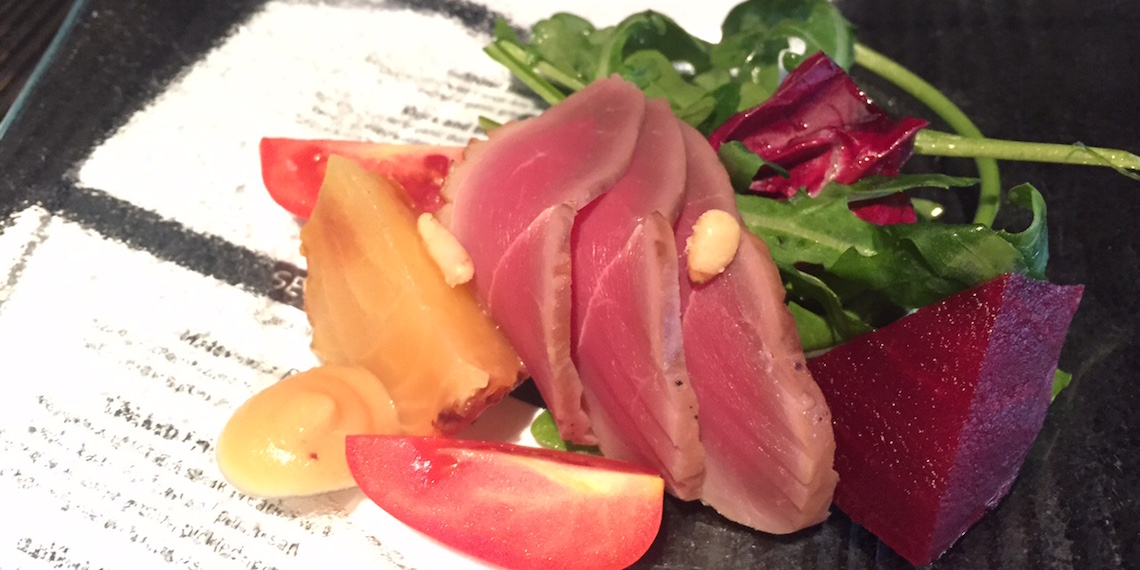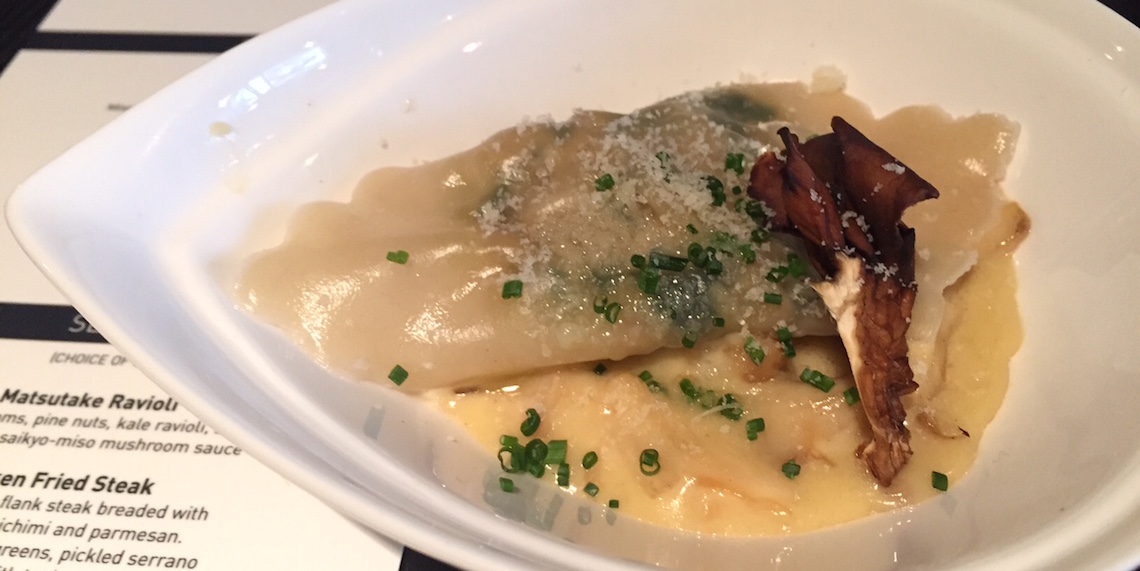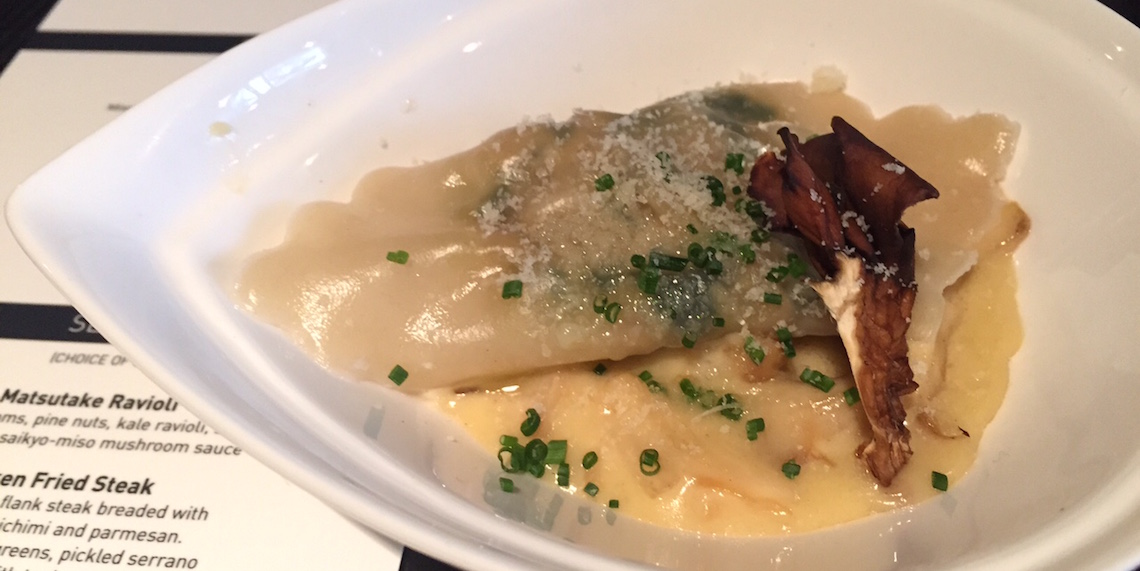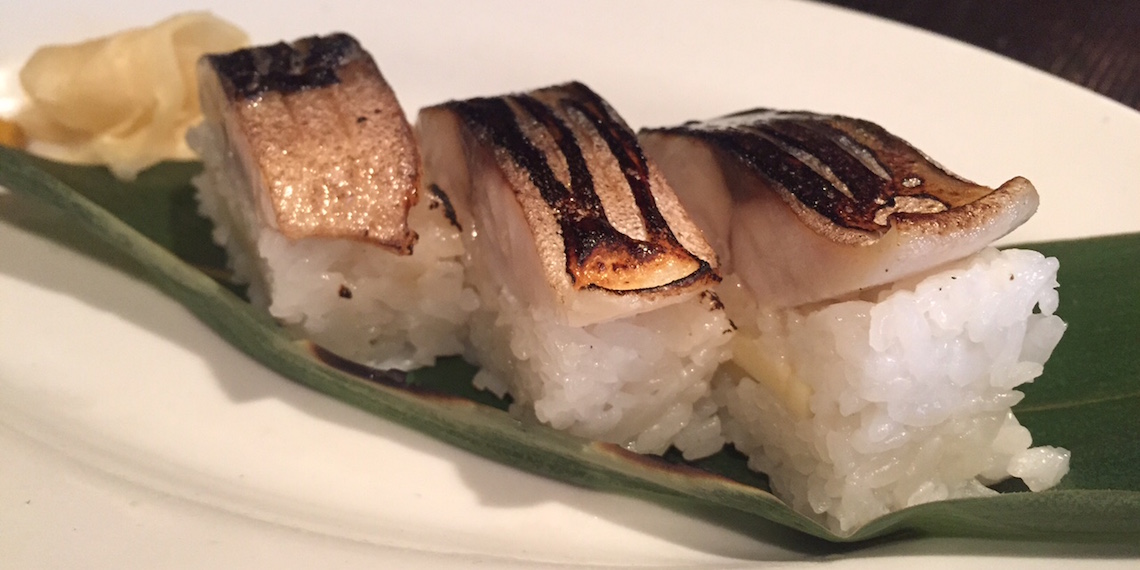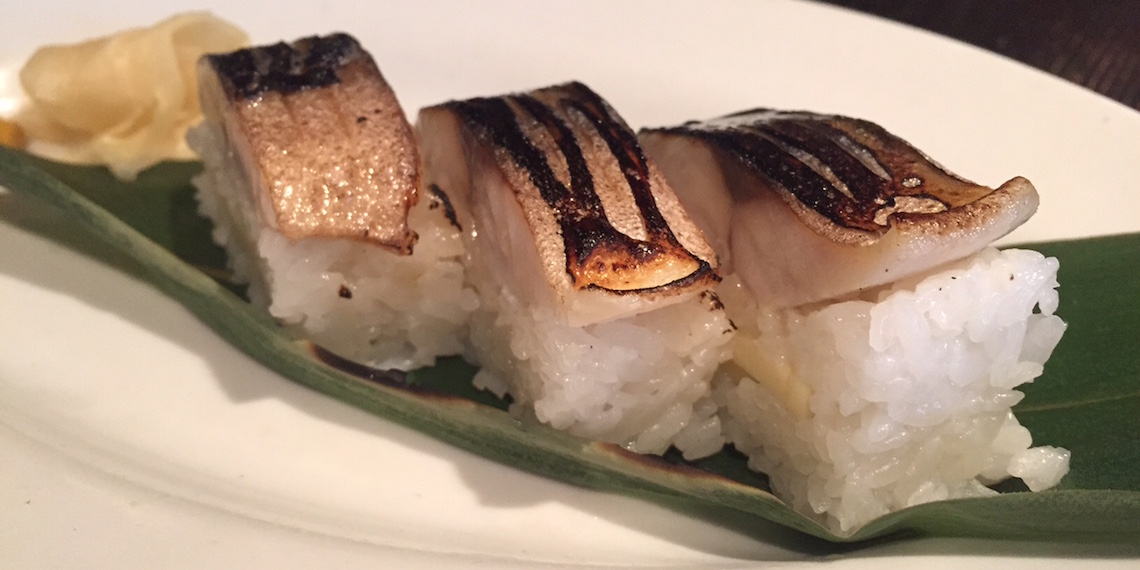 Other options on Hapa Izakaya's Taste of Yaletown 2015 menu will include: Sashimi Salad or Sunchoke Salad as a first course, Chicken Fried Steak or Halibut Risotto as the second course, and the Yakiniku Roll or Tropical Roll as a third course.  The Hapa Izakaya Taste of Yaletown 2015 menu is $25 for three courses, and will be available for a limited time only between October 15 to 29, 2015.