The Marriott Hotel's reward program only just teamed up with the NBA as the Official Hotel Partner of the 2015-2016 NBA Global Games and its members are already benefiting from the perks.
Modern Mix Vancouver was recently invited alongside select Marriott Rewards members to watch an NBA pre-season game at Roger's Arena, in the Marriott box suite. Being from Vancouver, we don't often get the opportunity to watch a live NBA game, so it was a unique experience to see the Toronto Raptors play the LA Clippers, and cheer on the only Canadian team in the NBA!
To the surprise and delight of those of us in the Marriott suite, we were gifted with Raptors jerseys, basketballs and NBA caps upon arrival. At half time, Muggsy Bogues (retired Raptors star) and Mike Bibby (Vancouver Grizzlies alumni) made a visit to the suite, greeting Fans with photo opportunities and autograph signings.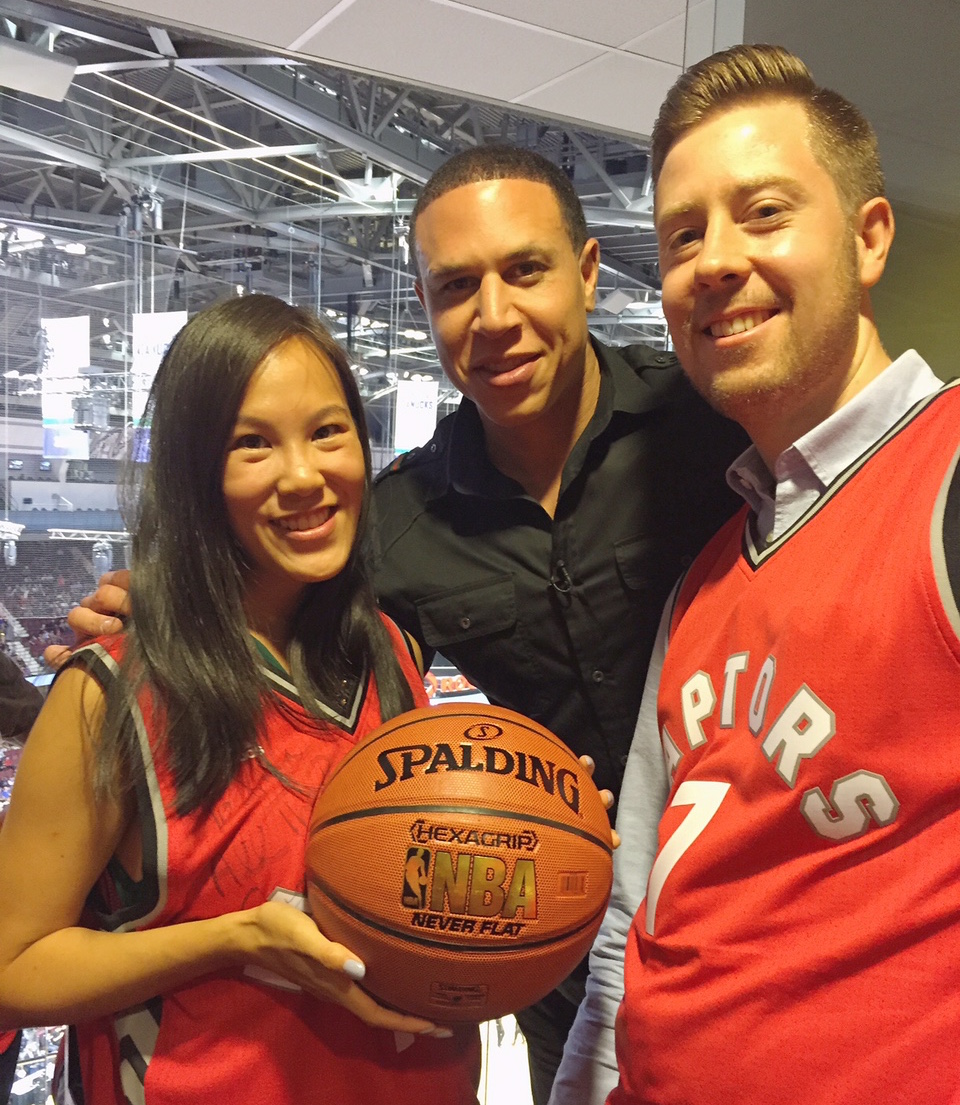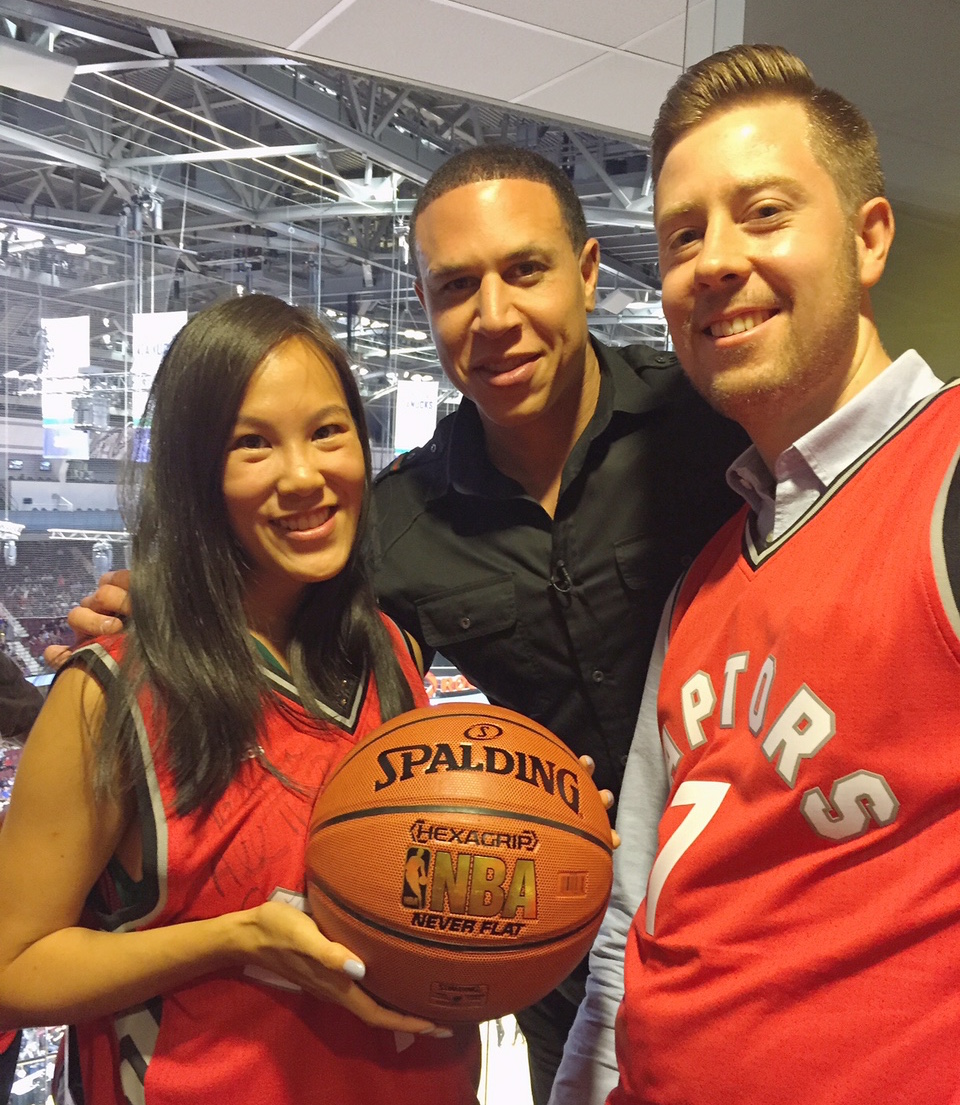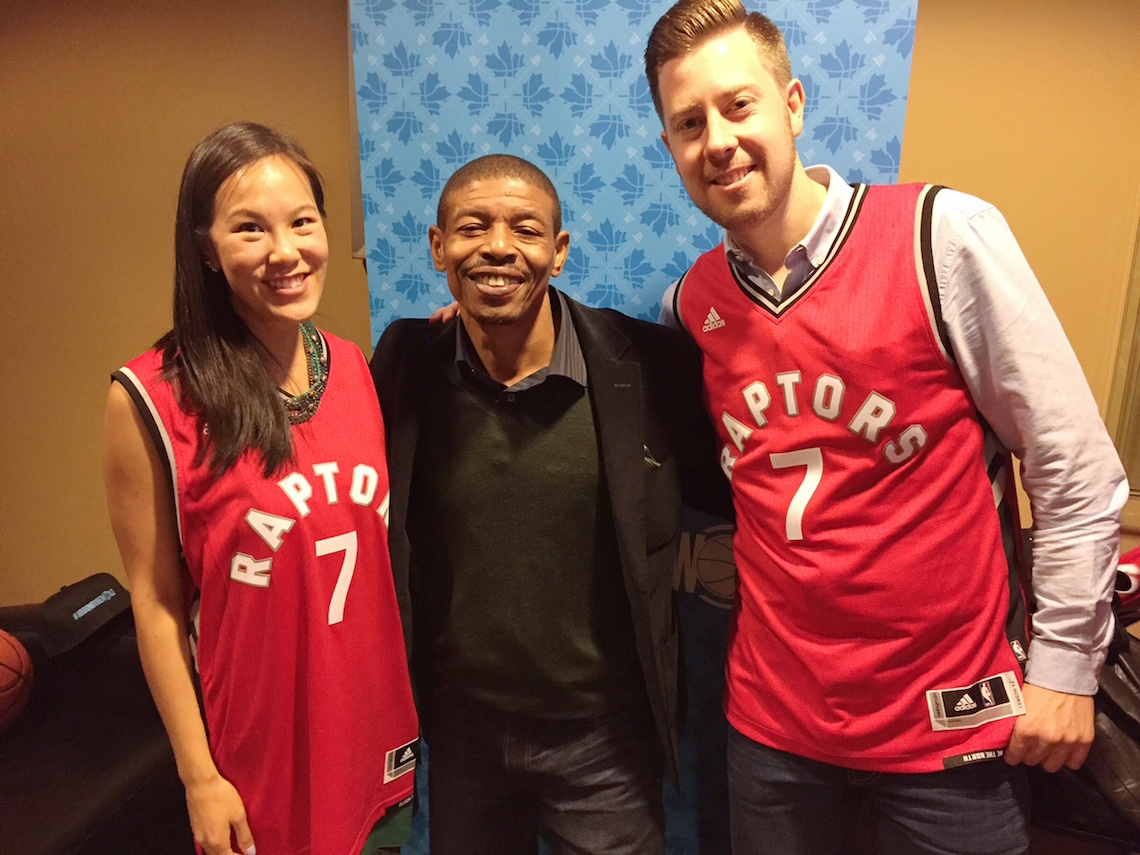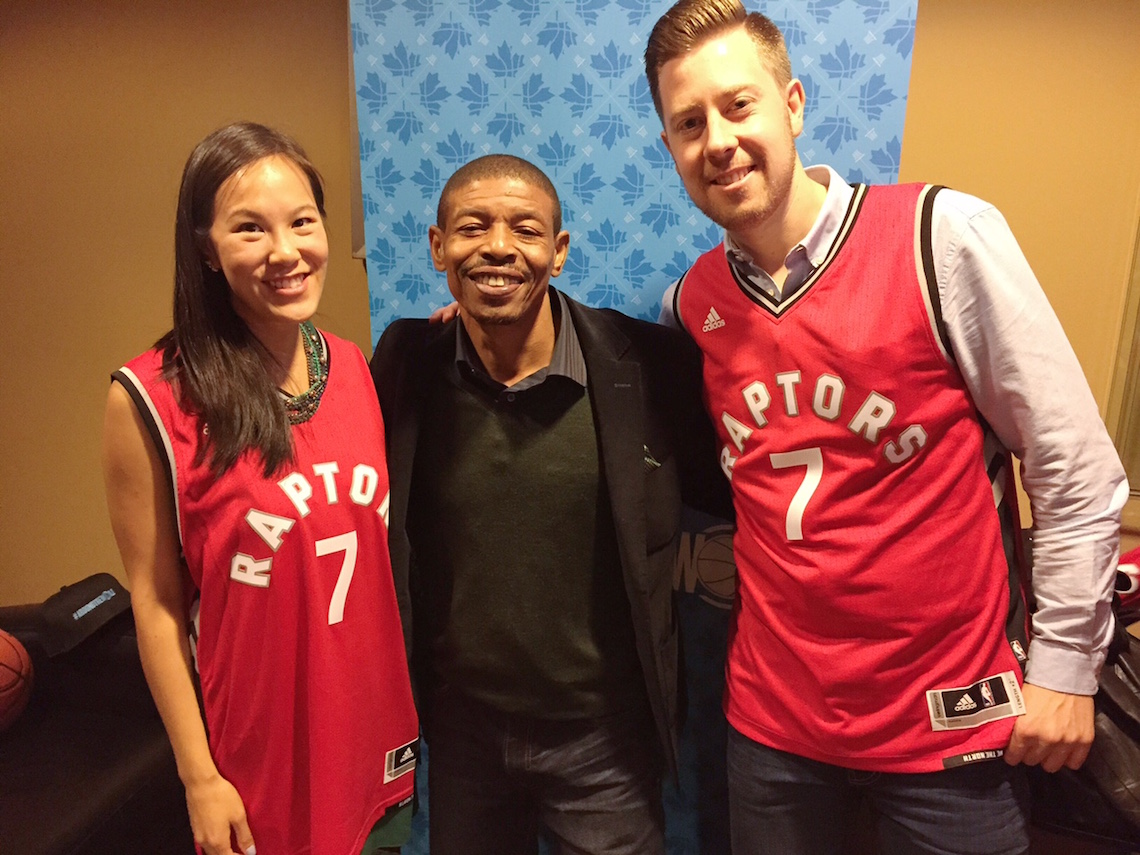 As a basketball newbie, I learned that the game is split up into four quarters of 12 minutes each, so time passes by rather quickly in a fast-paced competition. Unlike hockey where the small puck moves so quickly it's hard to keep track of where it's at, or soccer where the players seem to be running endlessly, with basketball, the court is smaller, so there's more action and scoring as you appreciate the arc of the throw as the ball lands in the net.
To the delight of us Canadian fans, the Raptors won the game in a 93 – 73 victory.
Immediately after the game, we ended off our evening with a post-game private reception in the Player's Lounge at Roger's Arena, which was set up with a complimentary buffet dinner, free-flowing drinks made with Cîroc, and the opportunity to see the Shot O'Brien Championship Trophy up close in person.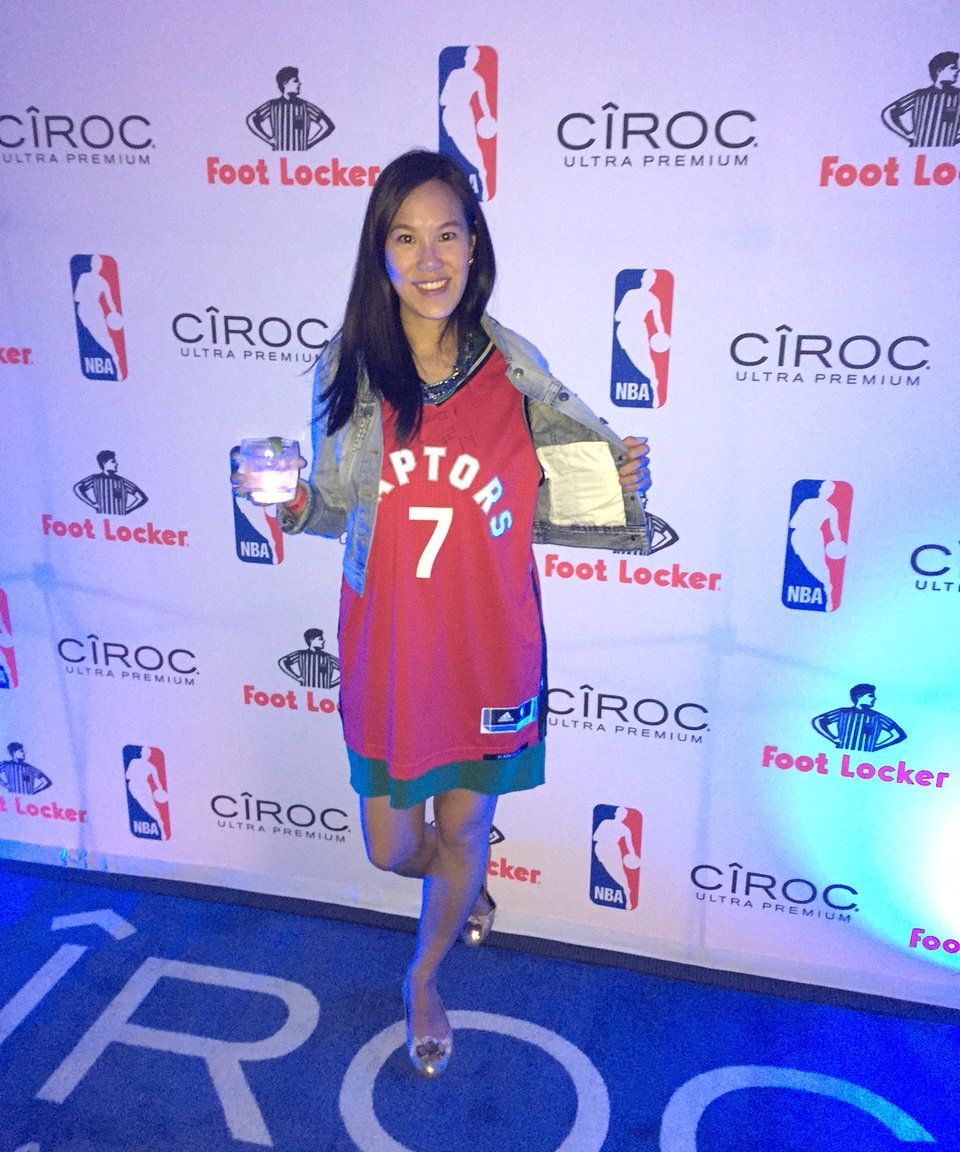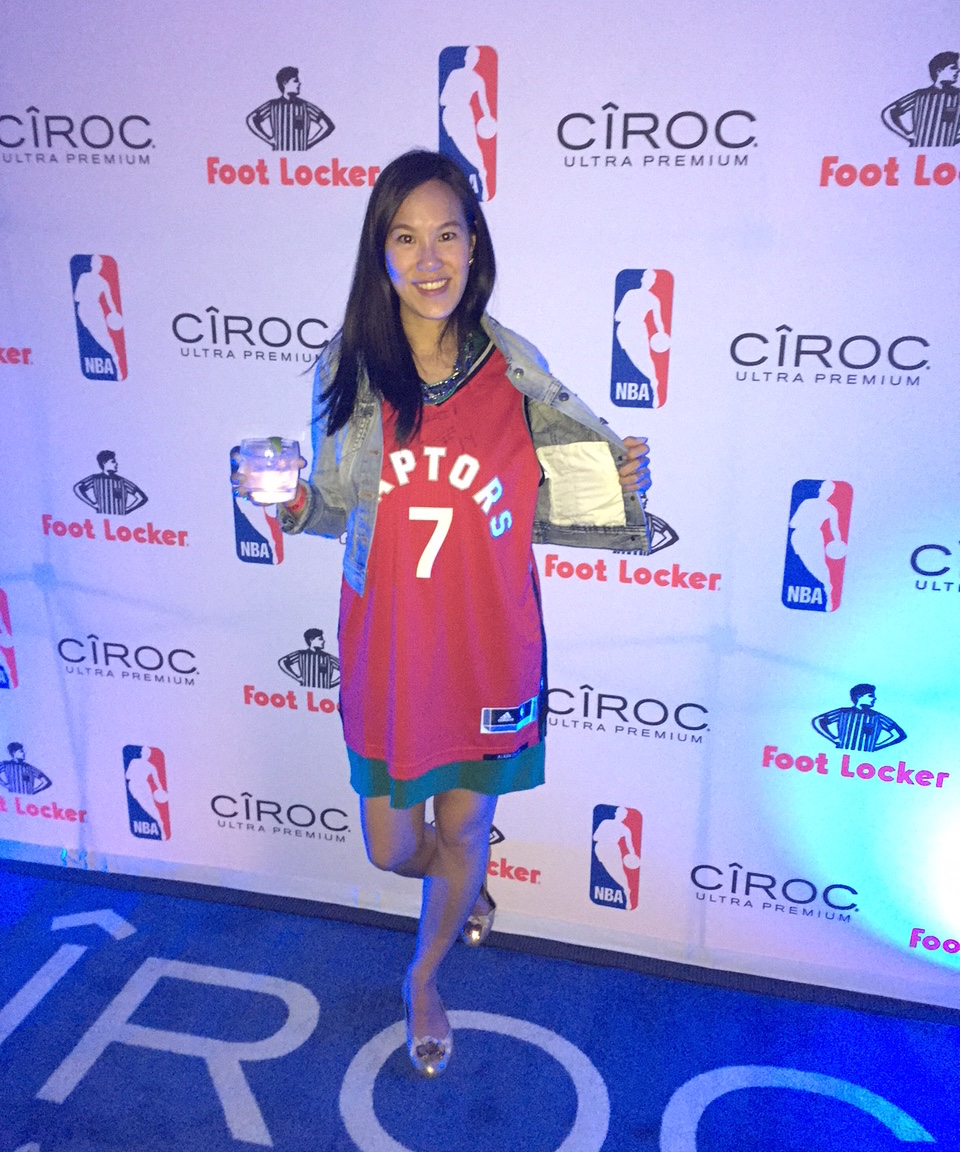 Do you want to score perks like these? Marriott Rewards is a frequent traveler program that rewards exclusive membership privileges when members stay at any one of their 4,000+ hotels in 70+ countries, or shopping or flying with their rewards partners. For more information, visit: marriott.com/rewards.
This post was written in partnership with Marriott Rewards.