Inspired by the paper dolls from childhood, where you can mix and match different outfits on a single figure, the Metropolis at Metrotown mobile stylist is the digital version of this childhood activity. Visitors to metstylist.com on their smartphone can swipe through different outfits and mix and match their favourite pieces.  All pieces styled – from shawls, to skirts, to earrings, to shoes, are available for purchase at retailers at Metropolis at Metrotown, with new looks every season.
For the past two years, the Metropolis at Metrotown mobile stylist has lived on its shoppers' mobile phone.  This fall, Metropolis at Metrotown has taken its mobile stylist to a whole new level, by bringing a life size version of this game to the mall.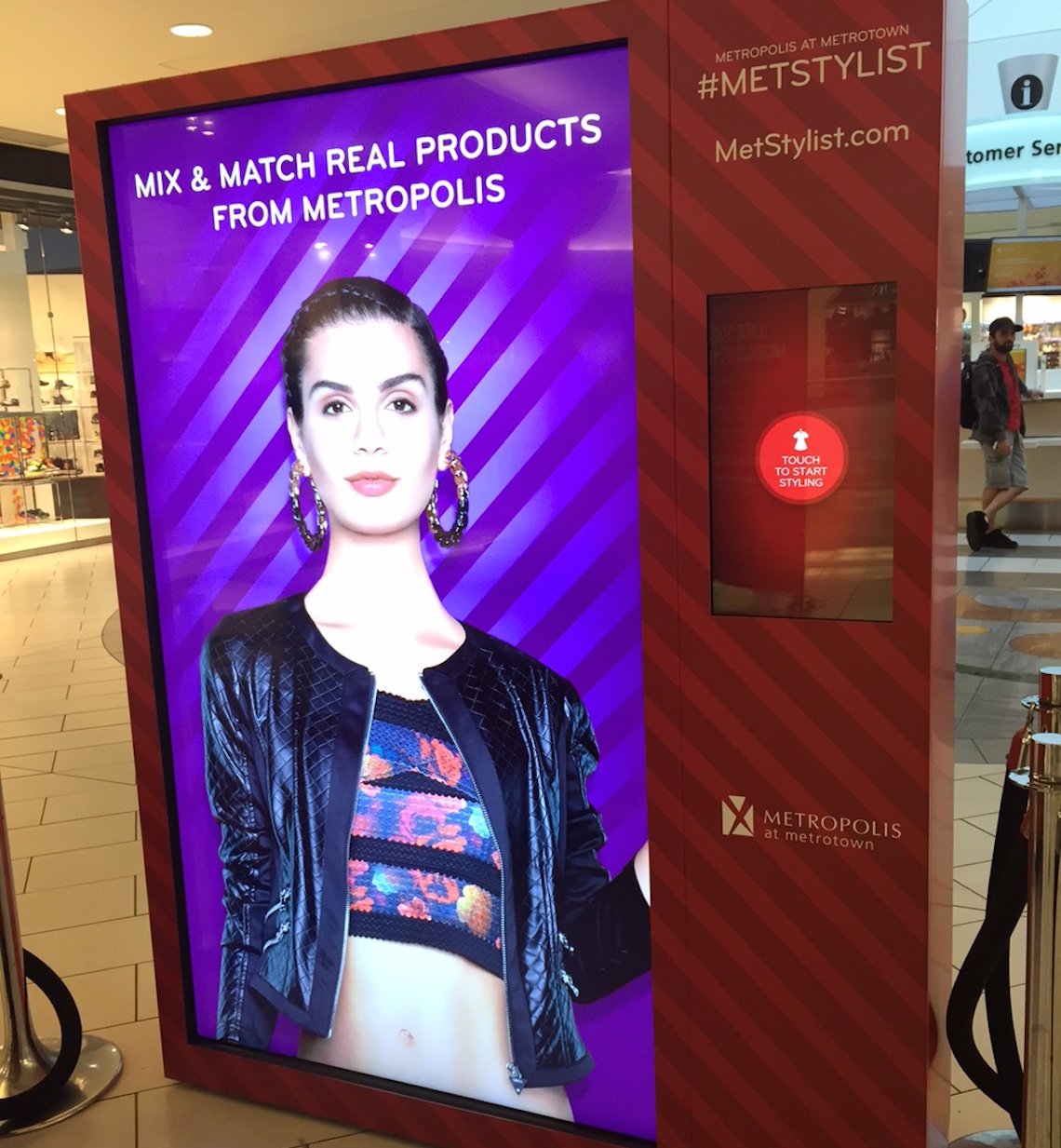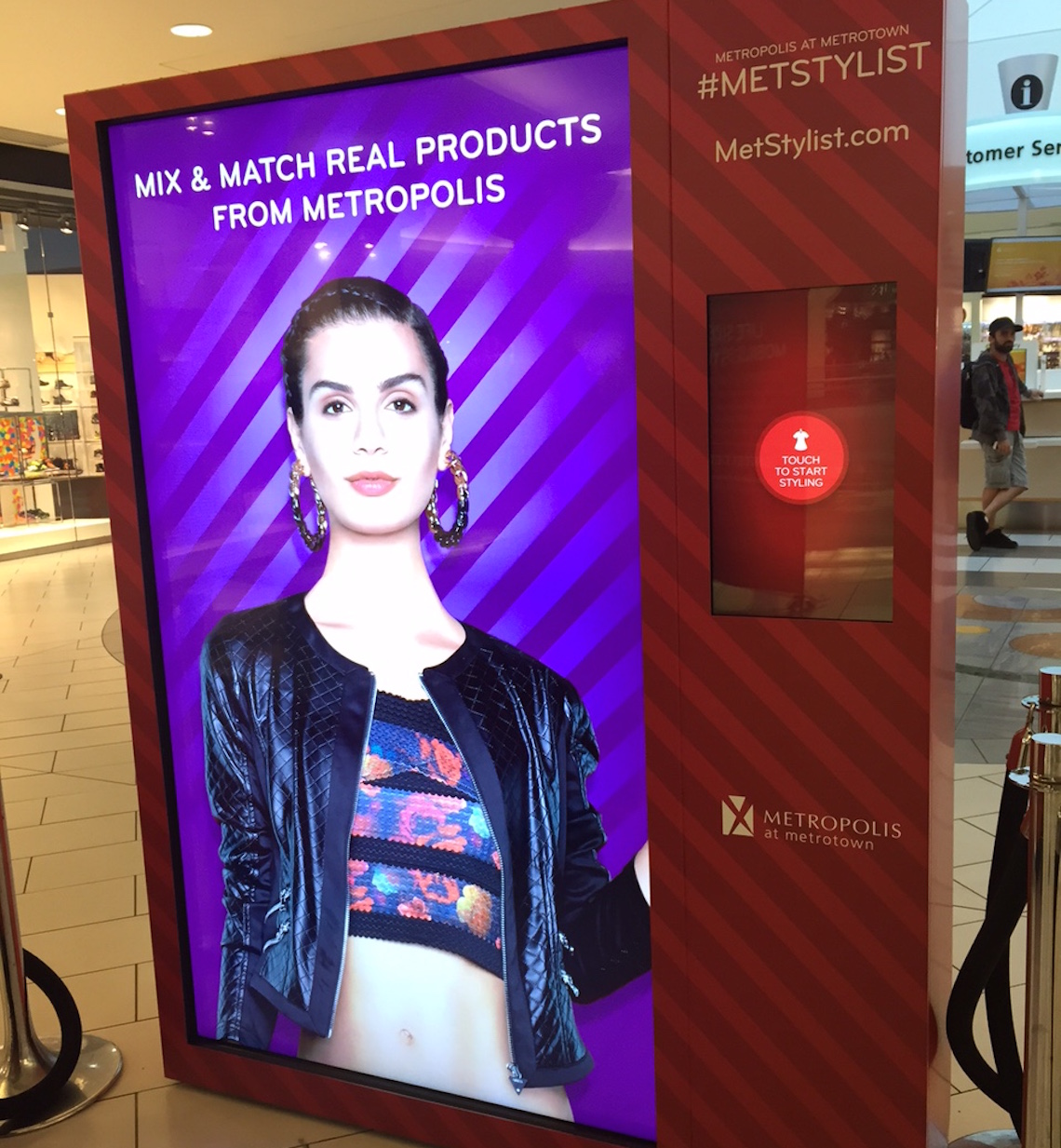 Found on the upper level of Metropolis at Metrotown, right beside customer service, shoppers can interact with a life size touch-screen and style up to 6,500 outfit combinations from head to toe.  Stuck for ideas on what looks good?  Browse through a list of pre-assembled outfits, which are stylist approved. Find a look you love?  Shoppers can save up to three looks, and send to themselves via email.  Just like the mobile version, each look comes with a convenient personalized shopping list of where you can find the items from the outfit.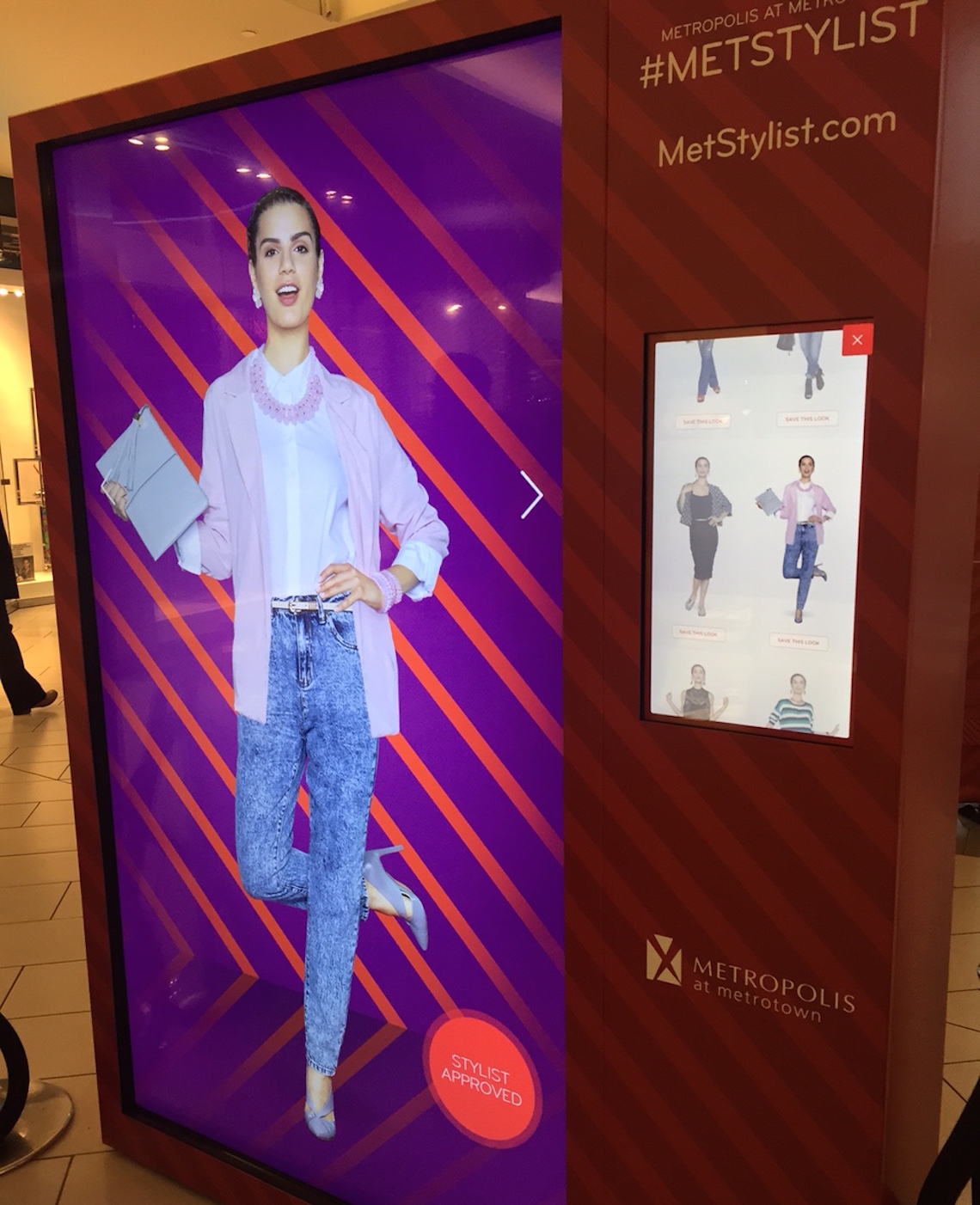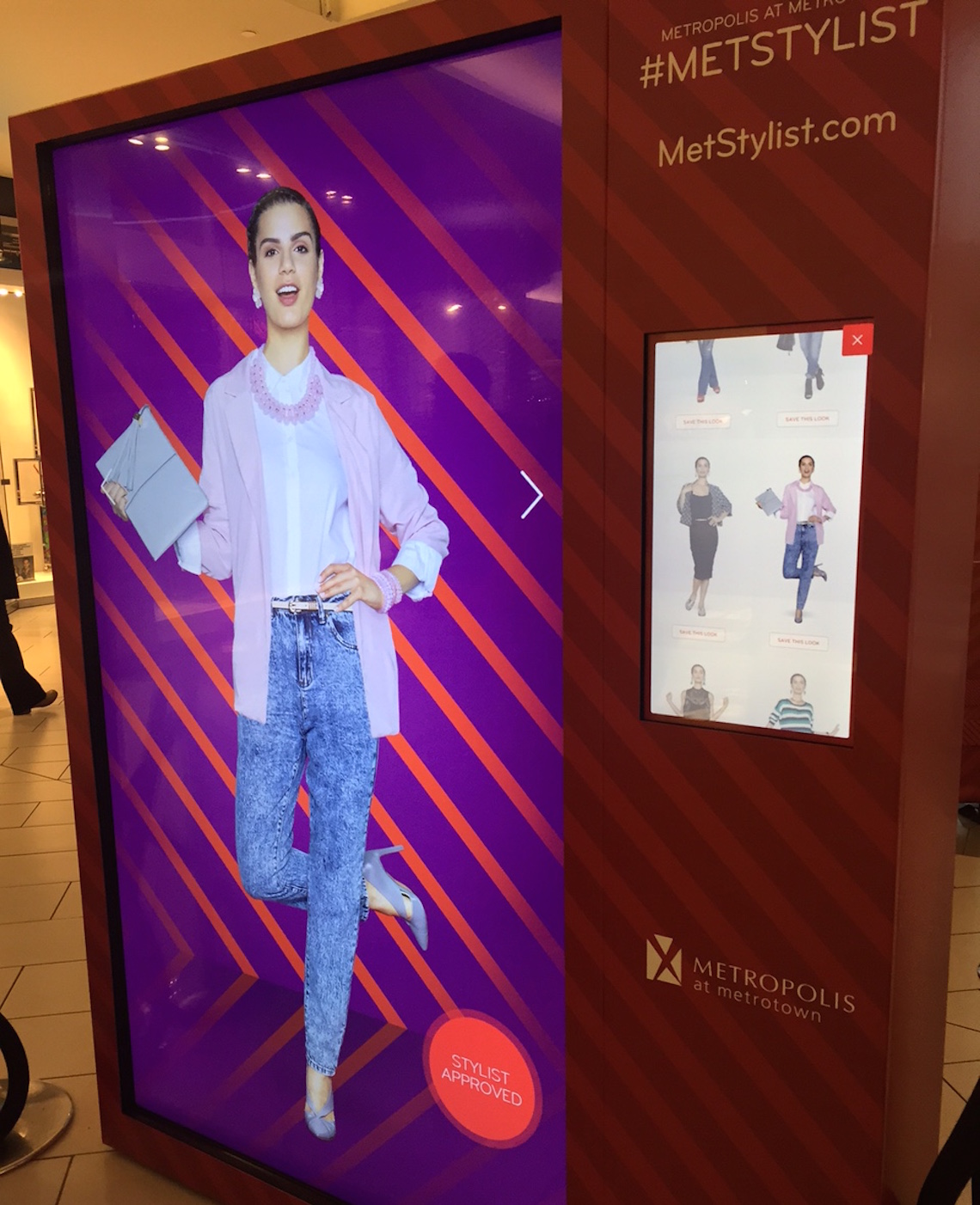 Between now and October 30, shoppers can enter to win one of four $500 gift cards to Metropolis at Metrotown by playing with the mobile stylist.  For more information, visit: metstylist.com.