Located by the Marinaside cul-de-sac in Yaletown (in the same area as Urban Fare), Provence Marinaside has been a neighbourhood staple for over a decade, serving a seafood-centric menu inspired by the culture and countryside of Southern France.
As one of the founding parters of the OceanWise program, a Vancouver organization dedicated to the responsible enjoyment of seafood, we went for seafood-based dishes to try out on the Provence brunch menu.  We ordered two items off the 'savoury' portion of the menu: Seafood Crepes ($16) and Seafood Spaghettini ($22).  The crepes were light and fluffy and generously stuffed with salmon, baby scallops, shrimp and spinach.  The spaghettini was a perfect dish for me because it had all the seafood items I enjoy best (ie. prawns, scallops), in a hearty tomato sauce.
For more egg-based brunch items, the Crab Cake Benedict ($19) and Crab and Lobster Omelet ($24) were highly recommended to us by the restaurant.  All eggs served are fortified with Omega-3.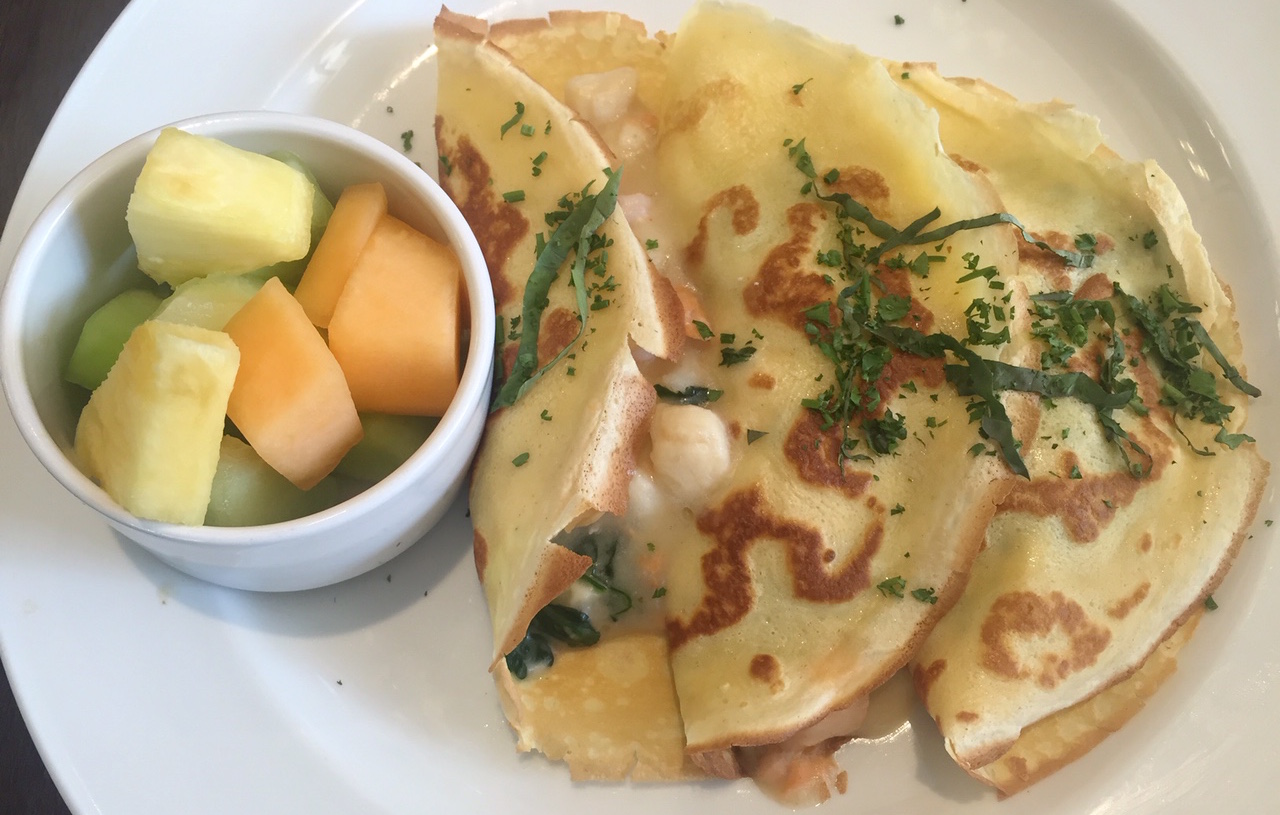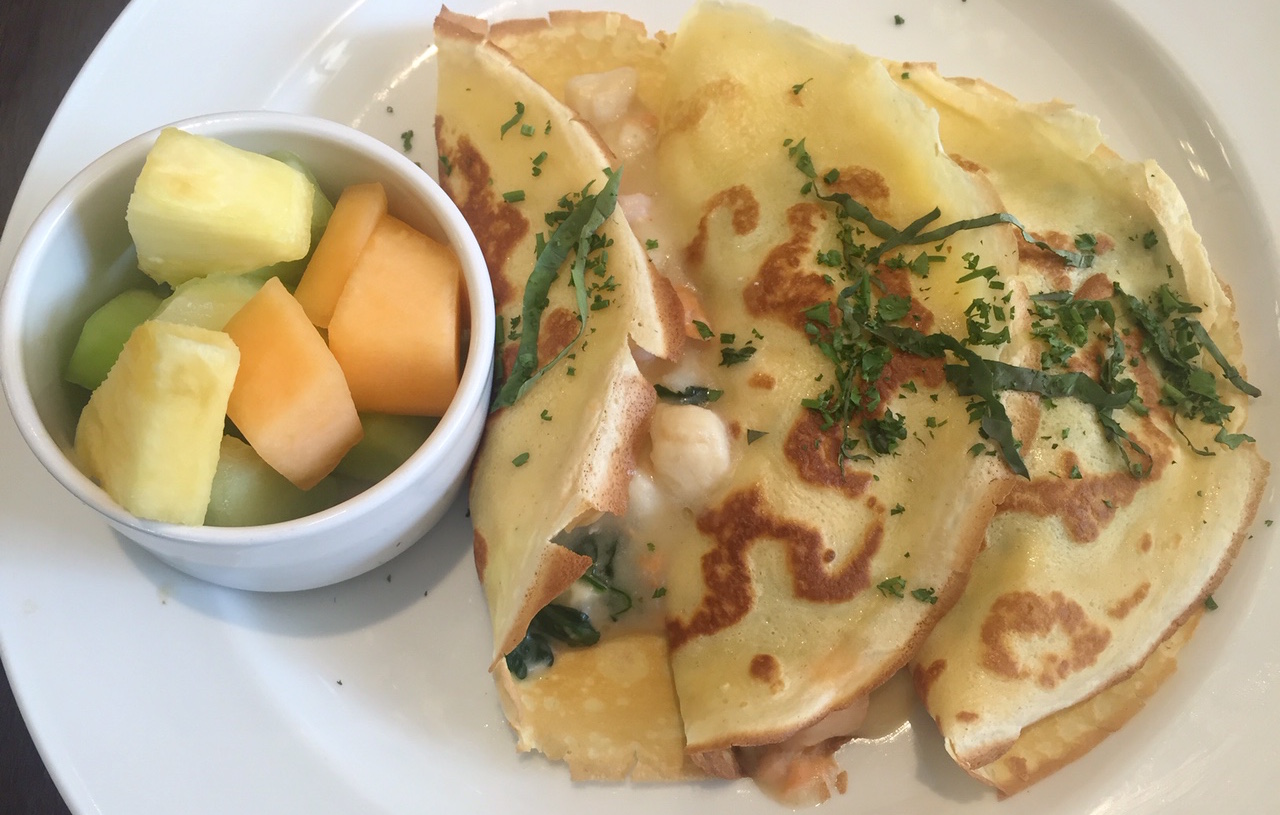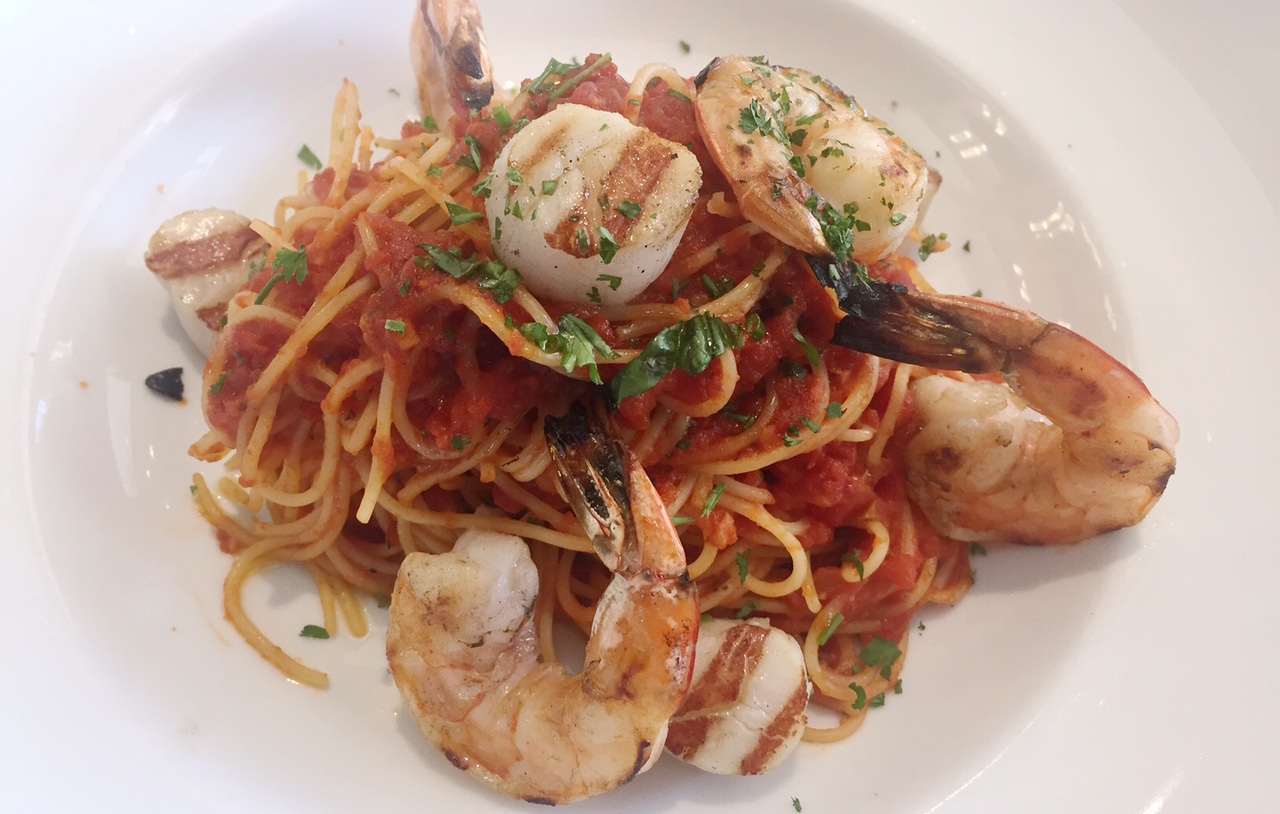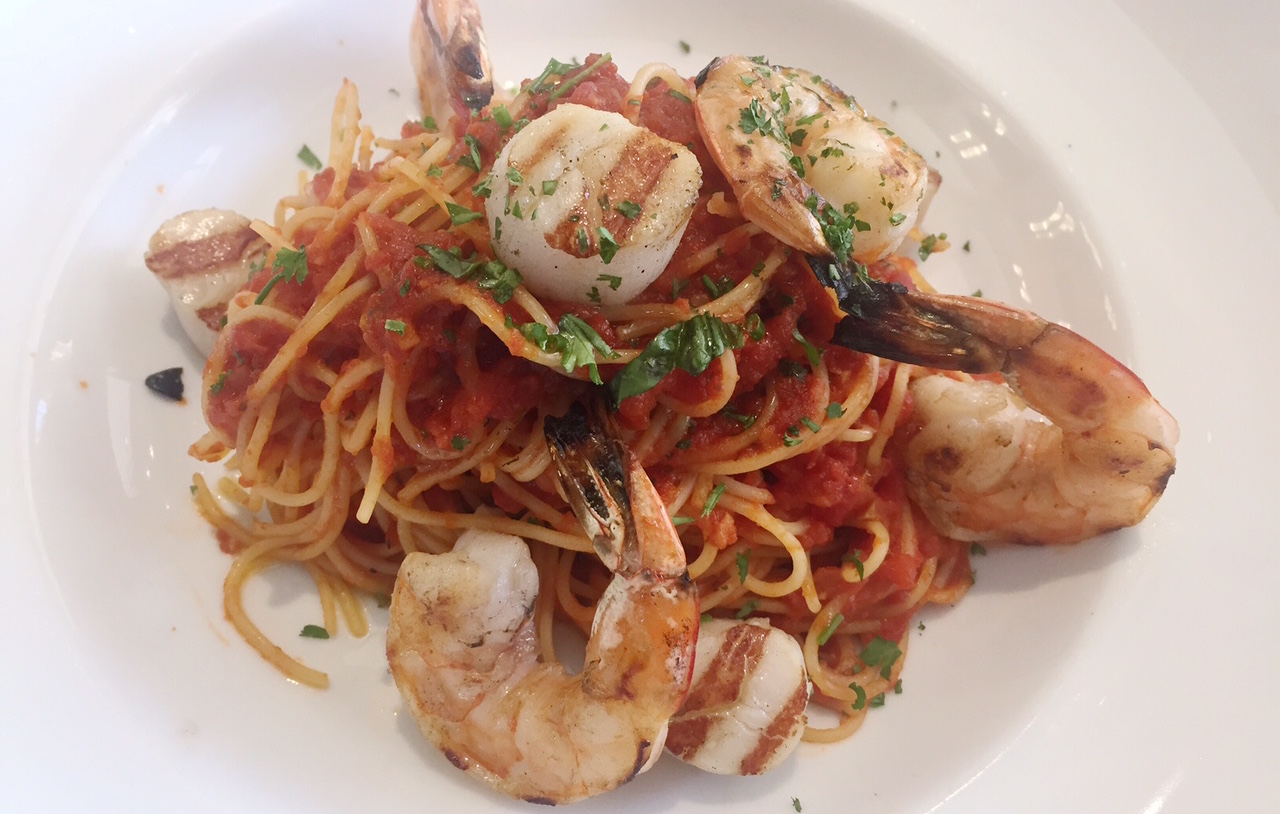 In addition to Provence's brunch menu, I loved their 'The Bites' feature – a menu of tapa-sized appetizers where you can pick your choice of two bites for $10. Items will be served to you on a platter arranged for sharing.  We had: Seafood Salad, Prosciutto Wrapped Bocconcini, Bocconcini and Tomato and Baked Eggplant.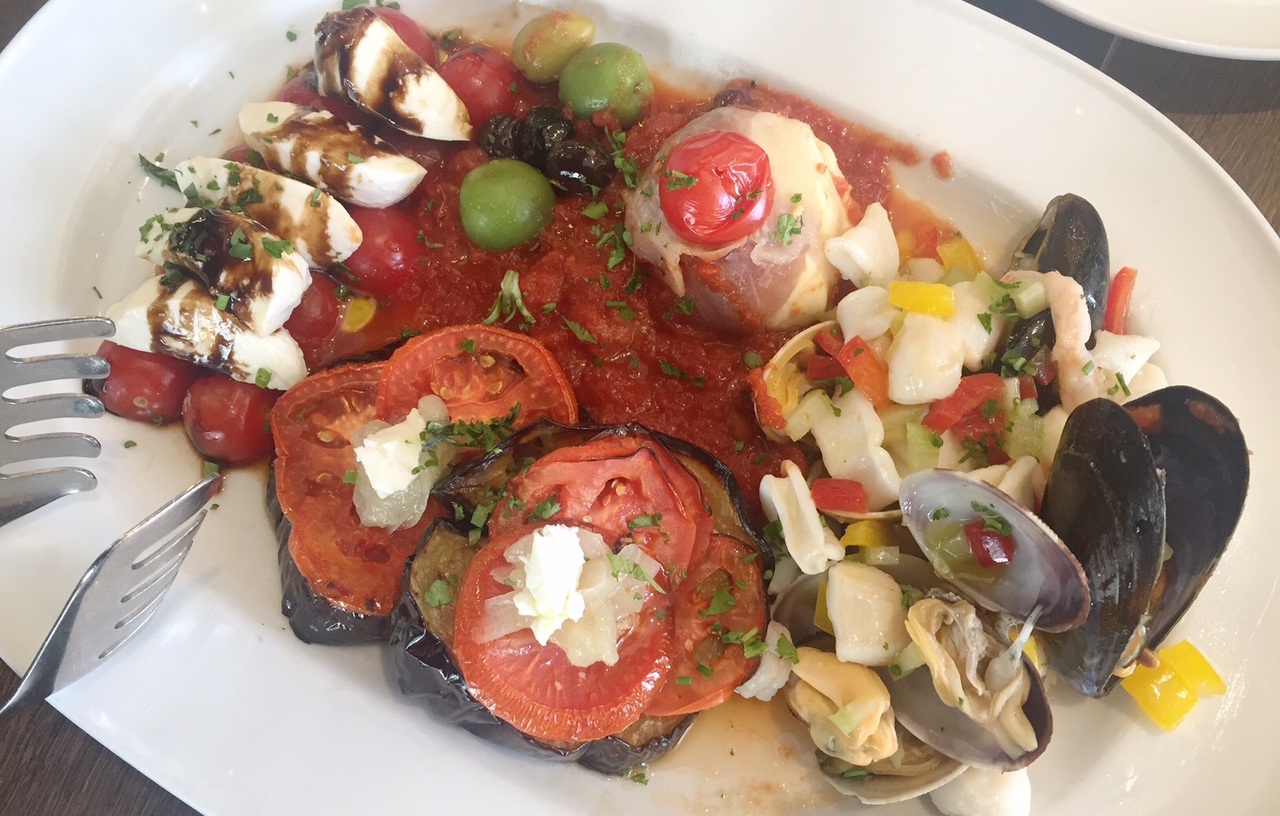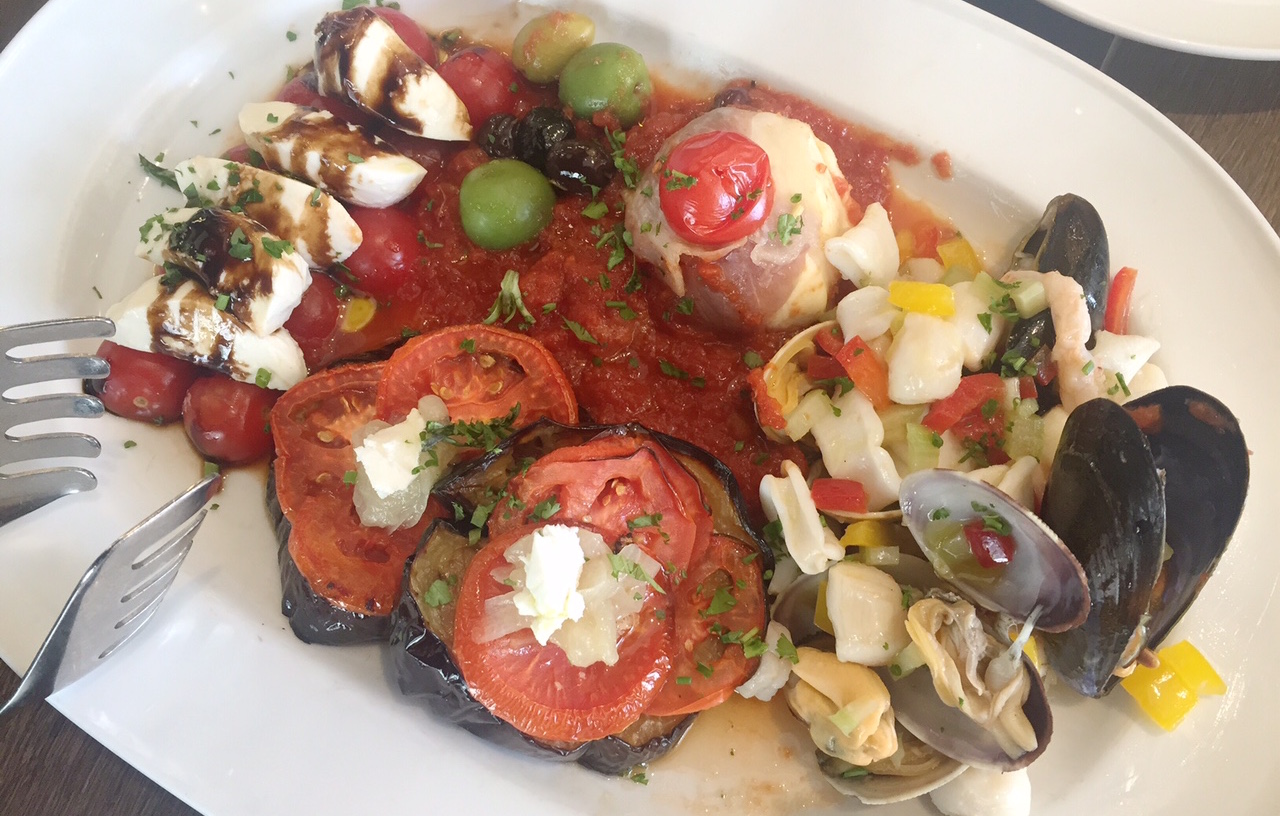 Everything we had for brunch was very hearty – especially for a 10am brunch, what we ate kept me full until a late dinner that night.  I would have loved to see more green veggies or salads on the menu, to balance out the saucy flavours of the items we had.
Weekend brunch at Provence Marinaside in Yaletown is served between 9am and 3pm. Although they have a sizeable dining area and patio, the restaurant doesn't take reservations for brunch so best to get there early if you want to be seated right away. For more information about Provence Marinaside, visit them online at provencemarinaside.ca or in-person at 1177 Marinaside Crescent.
Provence Marinaside will also be also participating with a dinner menu in the upcoming Taste of Yaletown 2015 from October 15 to 29.