Earlier this month, Modern Mix Vancouver joined over 50 foodies in Richmond, BC to sample dishes from what some would say is the best food court in the city. The event, called "A Taste of Aberdeen" featured over 25 items from vendors in the Aberdeen food court, all of which were high in quality and generous in portion.
Here are some of our favorite dishes that we recommend you trying the next time you're in Aberdeen mall.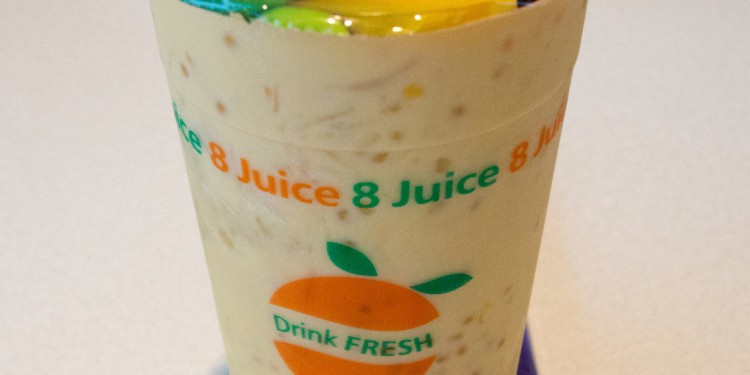 8 Juice: House Special
It may just seem like a regular bubble tea, but the House Special from 8 Juice was one of our favorite items because it has all of the ingredients we love: mango coconut juice with tapioca, as well as mango and pomelo bits! The consistency was thicker than we expected, comparable to a smoothie rather than a juice.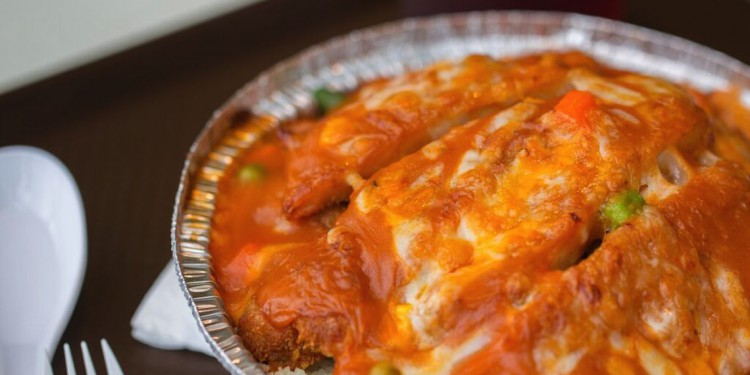 Mambo Café: Baked pork chop on rice
Talk about generous portions! Order a baked pork chop on rice and you're sure to have leftovers to pack up and take home for your next meal. The pork chop is juicy, and there is enough sauce to accompany all the rice in the dish. This is a very classic dish that you would see in the menu at a Hong Kong style café, expect it to be a heavier dish and quite filling.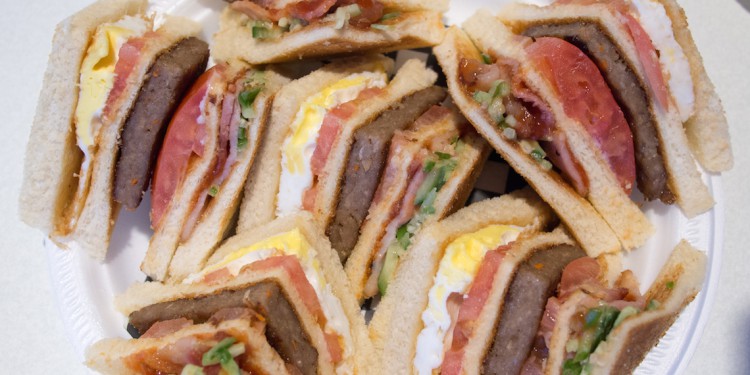 Strike: Club house sandwich
It may seem like a surprise that a typically western dish is on the list, but this Club House sandwich was definitely memorable for us! Loaded with a beef patty, ham, bacon, egg, tomato and cucumber, the sandwich was not only colourful and pretty to look at; it was also full of different flavours and textures that layered well in the sandwich.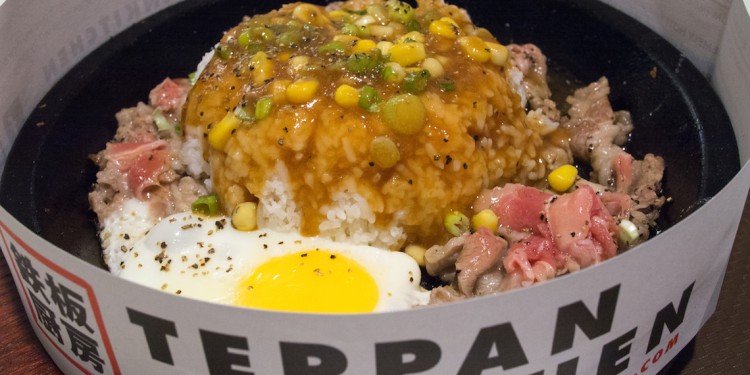 Teppan Kitchen: 'A' grade ribeye teppan with egg and corn
Served on a sizzling stone plate, this ribeye, egg and corn dish is the definition of warm and hearty. For around $10, you can get a Japanese style sizzling-plate-teppanyaki meal with miso soup and a drink. The idea is to mix everything together and drizzle a selection of Asian sauces on top.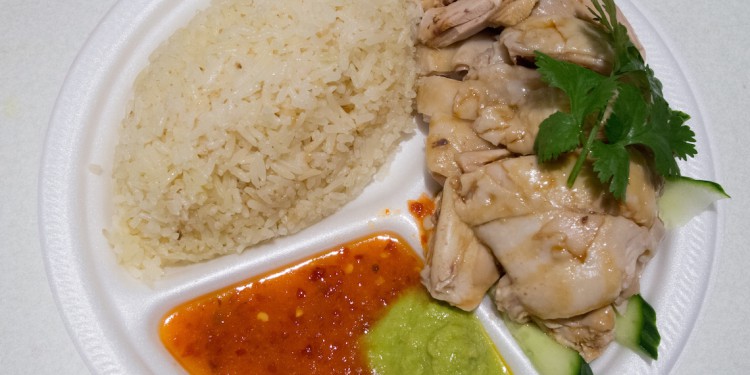 Café D'Lite Express: Hainanese chicken on rice
Café D'Lite Express is the smaller version of its full sized Café D'Lite restaurant on West Broadway, which was renamed to Mama Lee in February 2013. Known for its authentic Singaporean/ Malaysian cuisine, the Hainanese chicken on rice has got to be the restaurant's most popular dish. You can expect the same tender and flavourful chicken and rice at the Express version of the restaurant.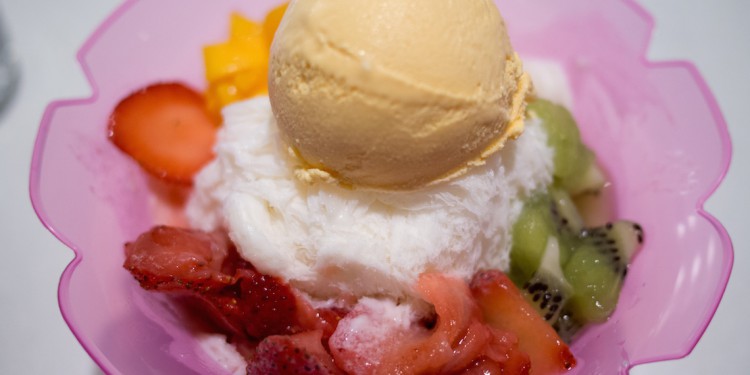 Frappe Bliss: Shaved ice – A Dream in Eden and Matcha Delight
Whether you're looking for a dessert after your meal, or if you just feel like having dessert in the middle of the day, we recommend visiting Frappe Bliss in Aberdeen. Among the variety of shaved ice desserts they serve, there are two that we tried and would go back for again: A Dream in Eden, full of strawberries, kiwi, mango and mango ice cream, and Matcha Delight, with matcha ice cream, chewy rice balls and red bean. Both are very satisfying without being overly sweet. At the same time, it's not too heavy in ice, which can sometimes make a shaved ice dessert bland and hard to finish.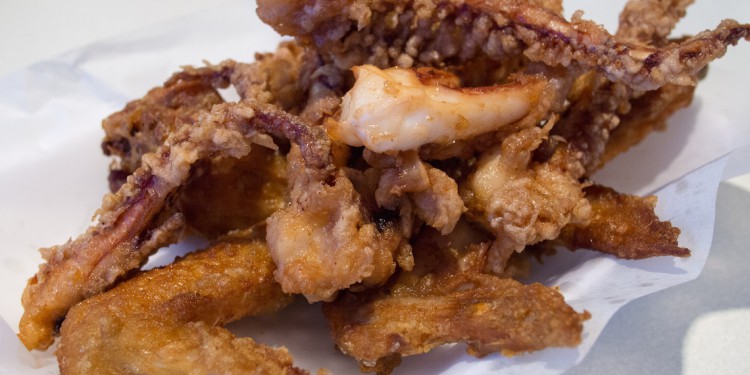 Wu Fun Dessert: Deep Fried Chicken Wings and Deep Fried Squid
Ask anyone and they'll tell you that the deep fried chicken wings at Wu Fun Dessert are a must-try at the Aberdeen food court. The batter is light and crispy, and is not soggy or too oily, a common downfall of deep fried wings. If you haven't already, make sure to also try the deep fried squid, which has more squid than batter, and isn't rubbery or chewy.
For a full list of vendors at the Aberdeen food court: aberdeencentre.com.
Photo Credit: Kevin Lee