Element Hotels, the eco-friendly and green-conscious chain of Starwood Hotels, recently announced the launch of Walk the World with Element Hotels, Powered by Fitbit, a virtual "walk" around the world that encourages travelers across the globe to maintain a healthy lifestyle by logging their steps and completing a virtual trek from Canada to China. Showcasing how everyday fitness can be woven into daily routes, the goal of the virtual walk is to amass 24 million steps, equal to the 12,000 miles between Element Vancouver Metrotown in Canada, and Element Suzhou Science and Technology Town, in China, the Element brand's first hotel in Asia Pacific.
"Element guests strive to maintain a healthy lifestyle while on the road, even during the busiest of travel schedules.  We're thrilled to partner with Fitbit to launch Walk the World with Element, Powered by Fitbit as we continue to encourage and reward active travelers, and motivate participants from around the world to join us and stay moving."  – Paige Francis, Vice President, Global Brand Management, Element Hotels.
Modern Mix Vancouver was invited to kick off the Walk the World campaign by participating in an early morning outdoor fitness warm-up with Lauren Roxburgh, a celebrity fitness instructor from California who has worked with Hollywood stars including Gwenyth Paltrow, Melissa Rauch and Devon Aoki.  As a 'Foam Rolling expert', Lauren introduced the small group of media personnel to this new fitness craze, which utilizes a bumpy styrofoam log to massage your body, encourage circulation, and hold poses on a yoga mat.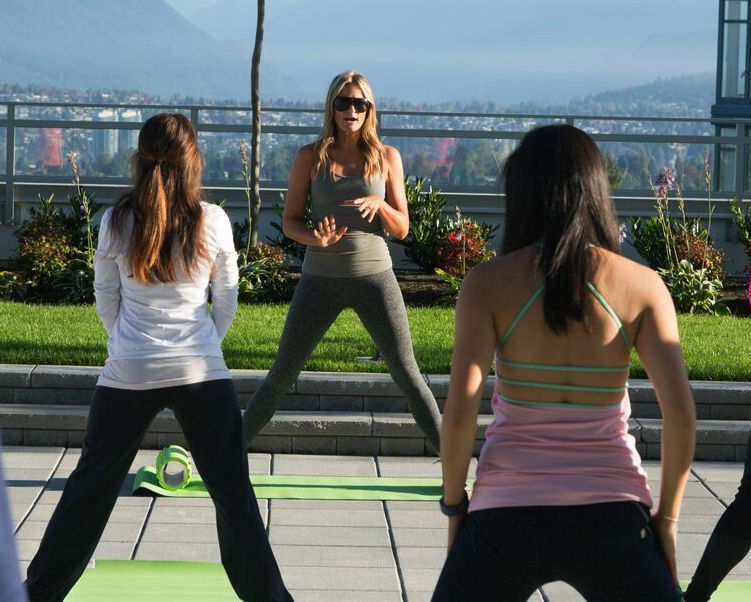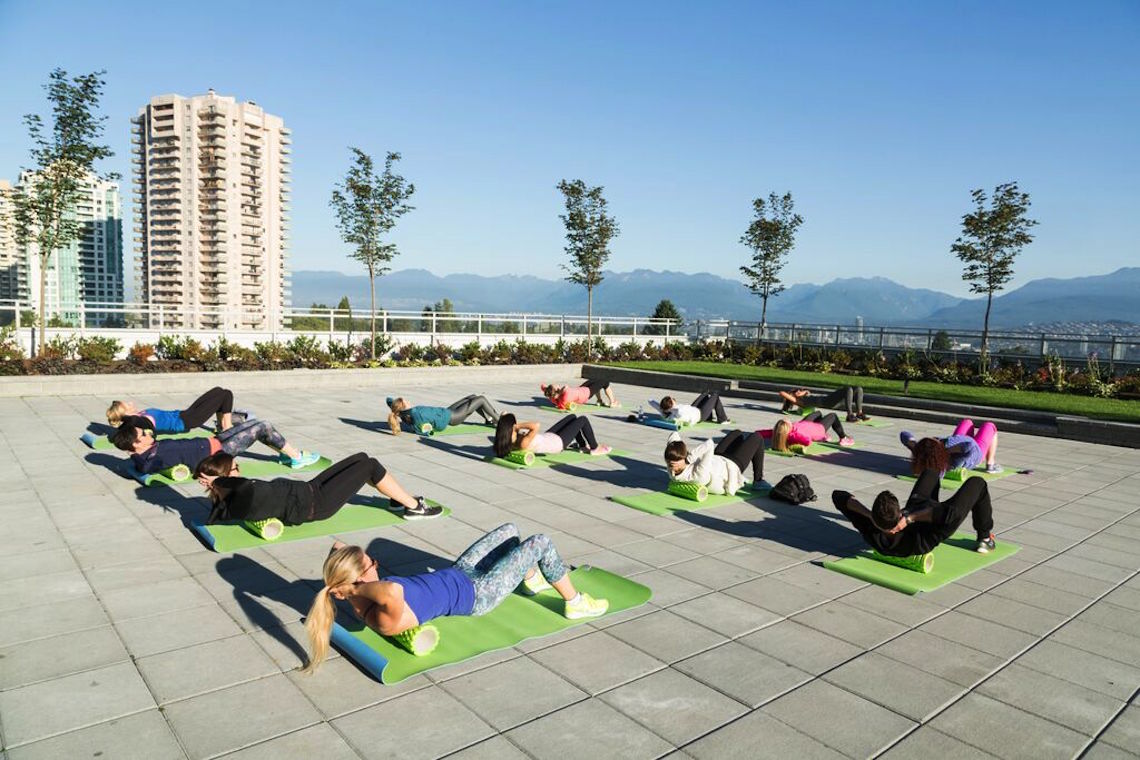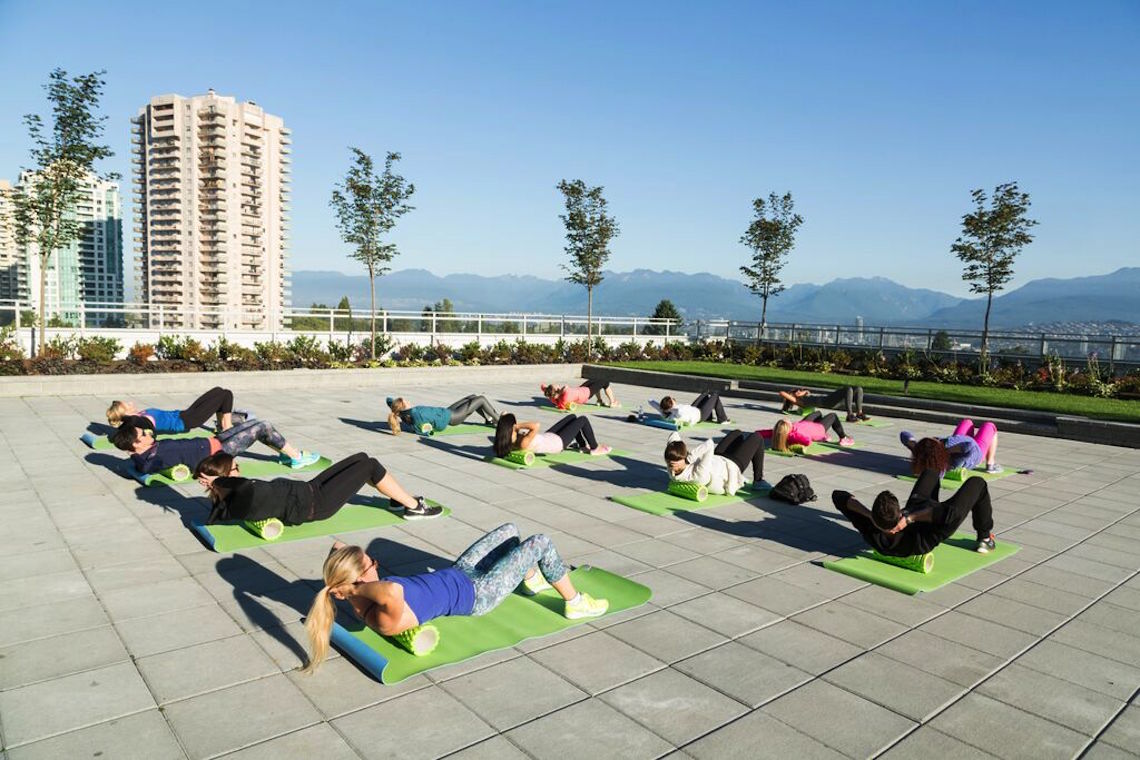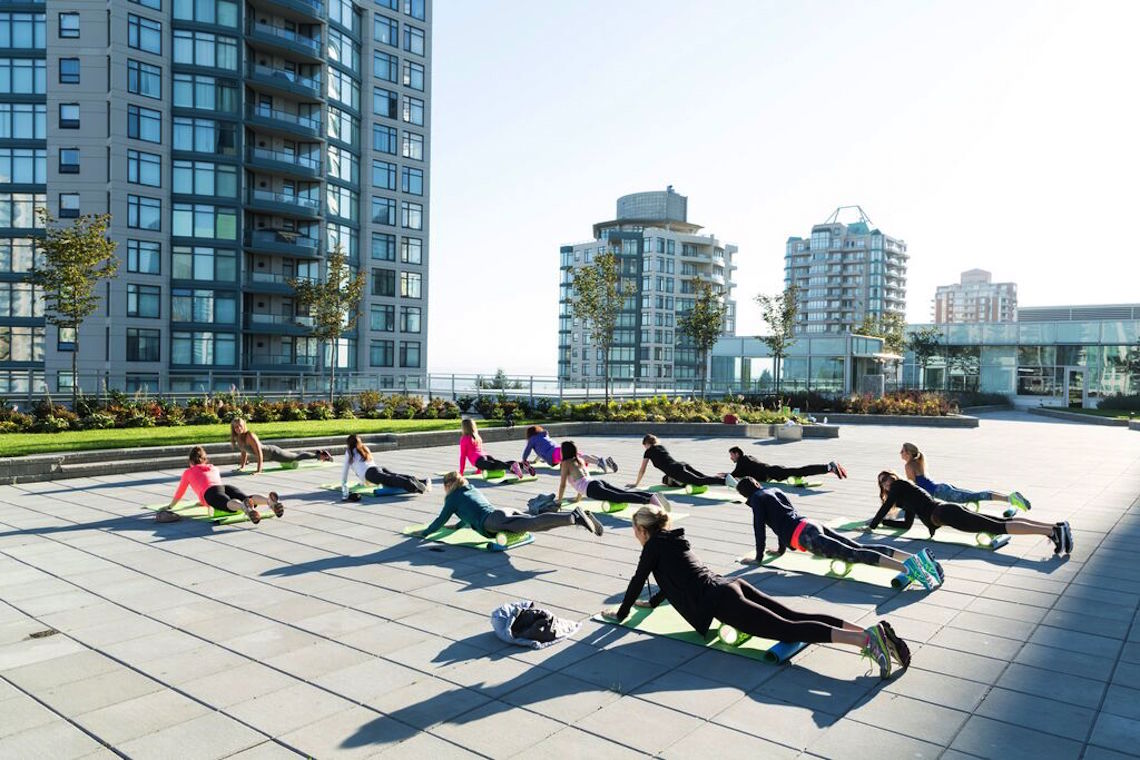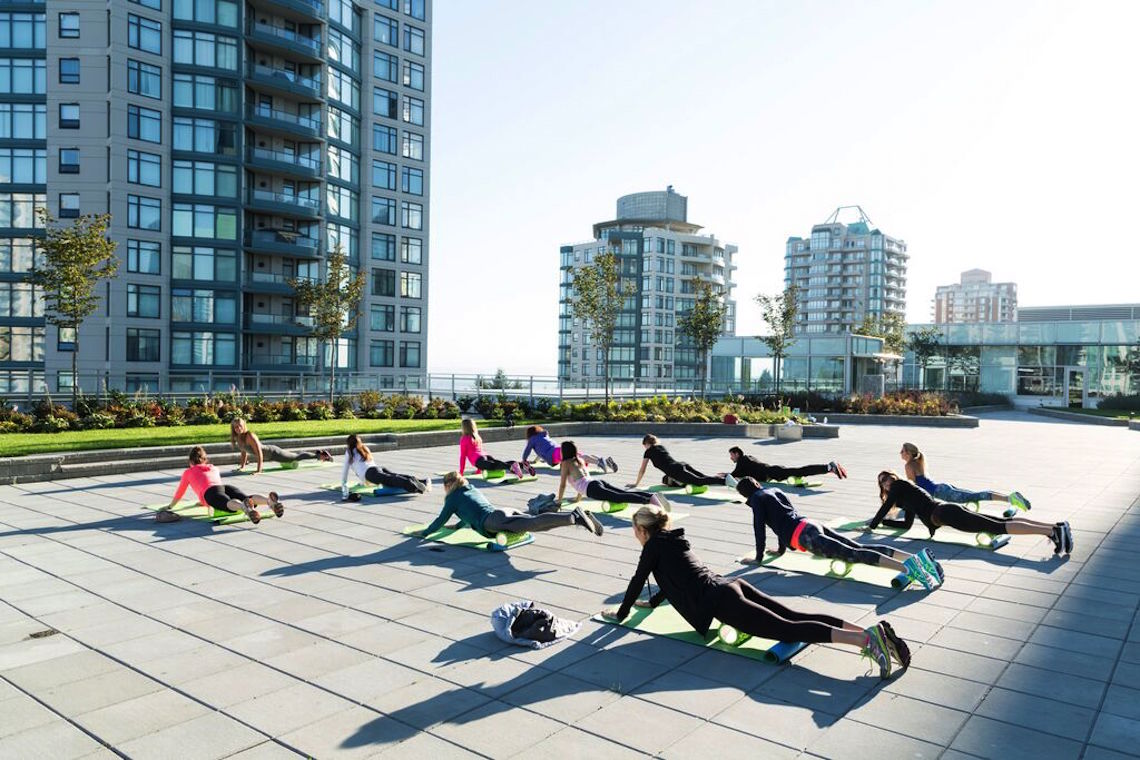 We then synced our new Fitbit watches with our smartphones, and took a leisurely walk around the Burnaby neighbourhood and started tracking our steps and contributing to the Element Hotel's goal of walking from here to China!
Want to join us?  Simply log onto an existing Fitbit account or sign up for a new one – it's free via the Fitbit app or website. Once logged in, members can join the Walk the World group via the Fitbit website to have their steps added to the worldwide walk. Users can participate by using a Fitbit activity tracker or using MobileTrack via the free Fitbit app on their Android, iOS or Windows mobile device.
What's in it for you?  Those who join the Walk the World group are automatically entered to win prizes at key virtual milestones during the walk. Prizes include Fitbit Flex, Fitbit Charge HR or Fitbit Surge activity and sleep trackers, and Starwood Preferred Guest Starpoints, good for hotel stays at any of Starwood's eleven brands.
For more information, visit facebook.com/ElementHotels and get ready to #WalkTheWorld.