Located on Denman Street near Davie, Beach Bay Cafe and Patio is situated right on the edge of the picturesque English Bay Beach. Replacing the former Raincity Grill restaurant, Beach Bay Cafe and Patio recently started offering Sunday brunch, and are encouraging guests to satisfy their appetites with a variety of West Coast-inspired delights.
Modern Mix Vancouver had the opportunity to visit Beach Bay Cafe, and partake in a brunch tasting of their top dishes.
We started off with an appetizer of Apple Cinnamon Beignets ($8) which came with a salted caramel sauce for dipping.  When biting into them, you can taste small chunks of fresh baked apple.  Next, we sampled two of the classic Poached Eggs dishes, one topped with Honey Ham ($16) and the other with Grilled Kale and Mushrooms ($14).  The bread is made in-house from an english muffin dough.  Both dishes are served with a side of organic greens, sourced from local farms in the Fraser Valley, including Hannah Brook Farm in Maple Ridge and Briner Farm in Abbotsford.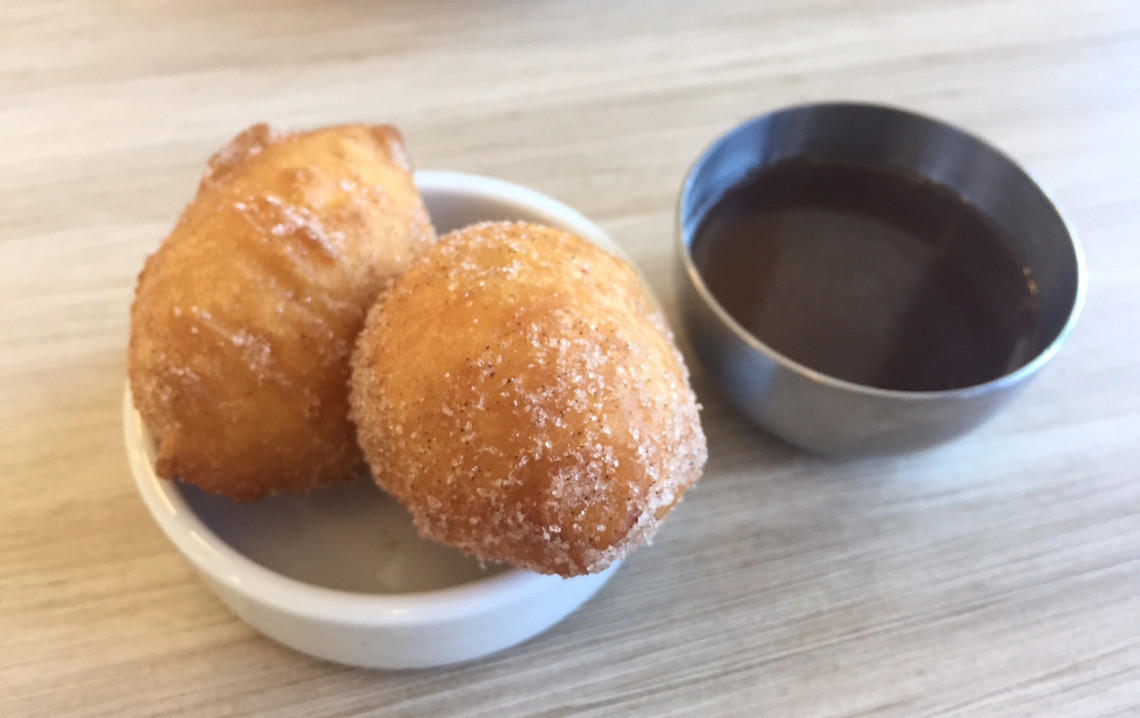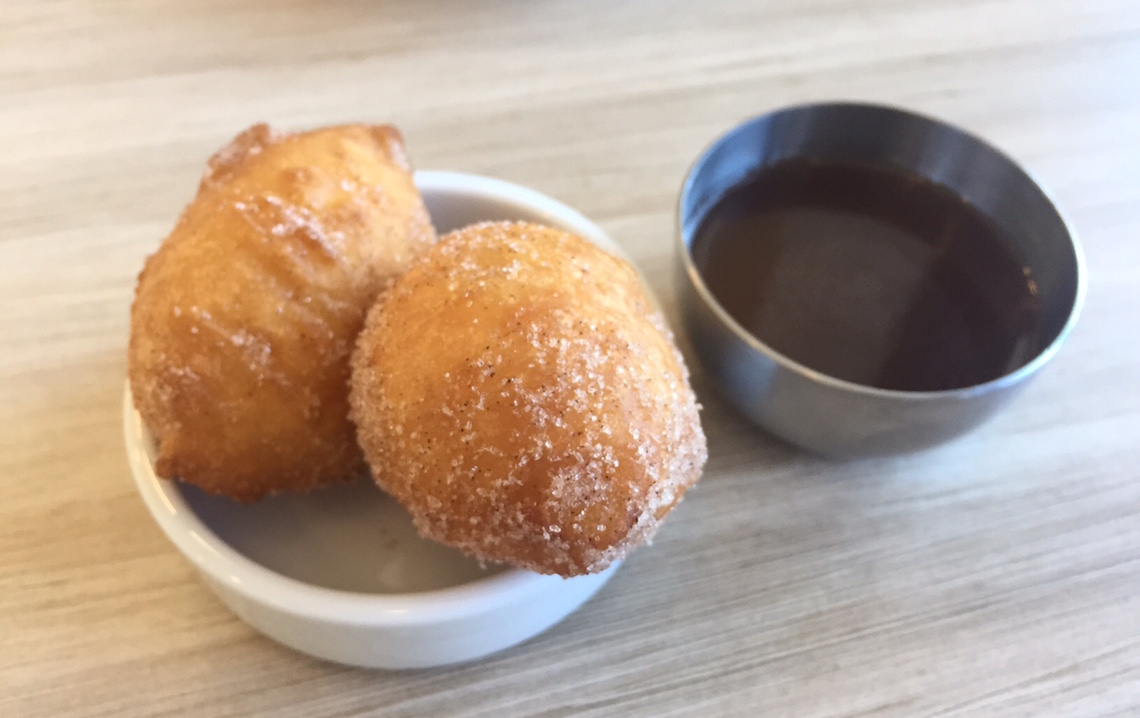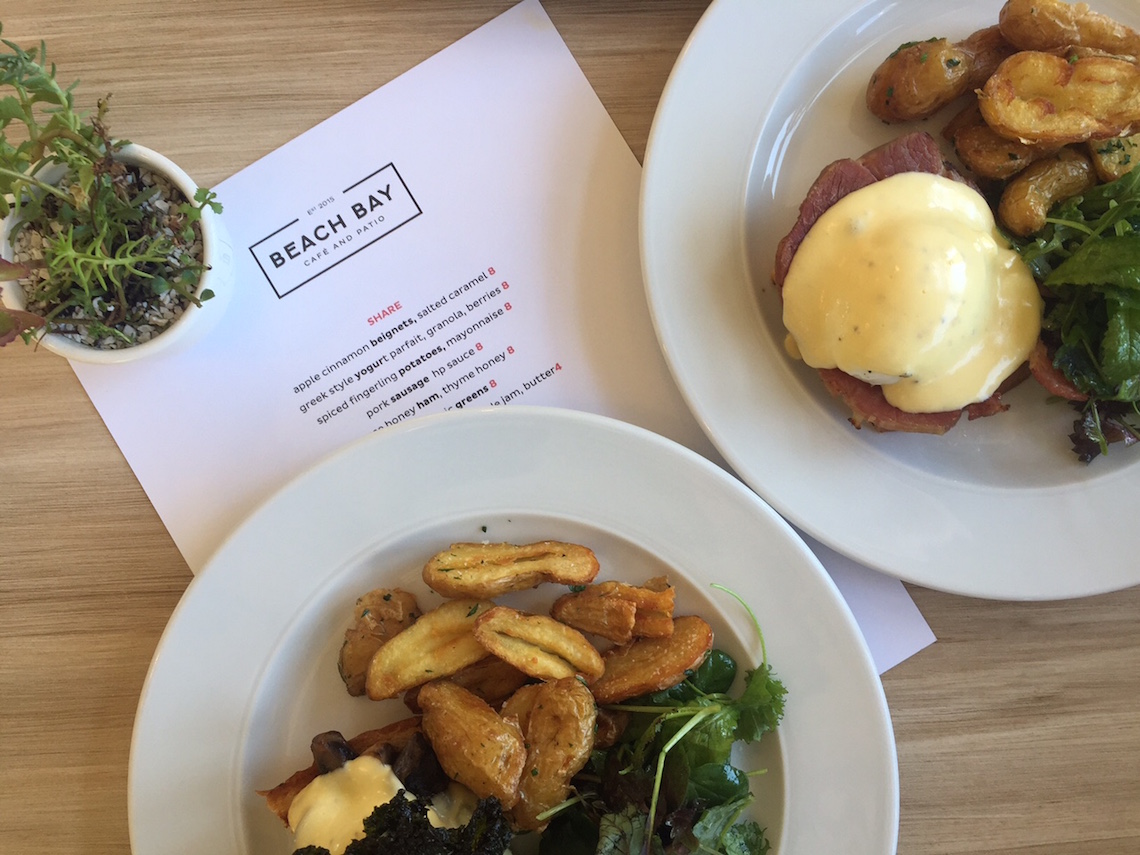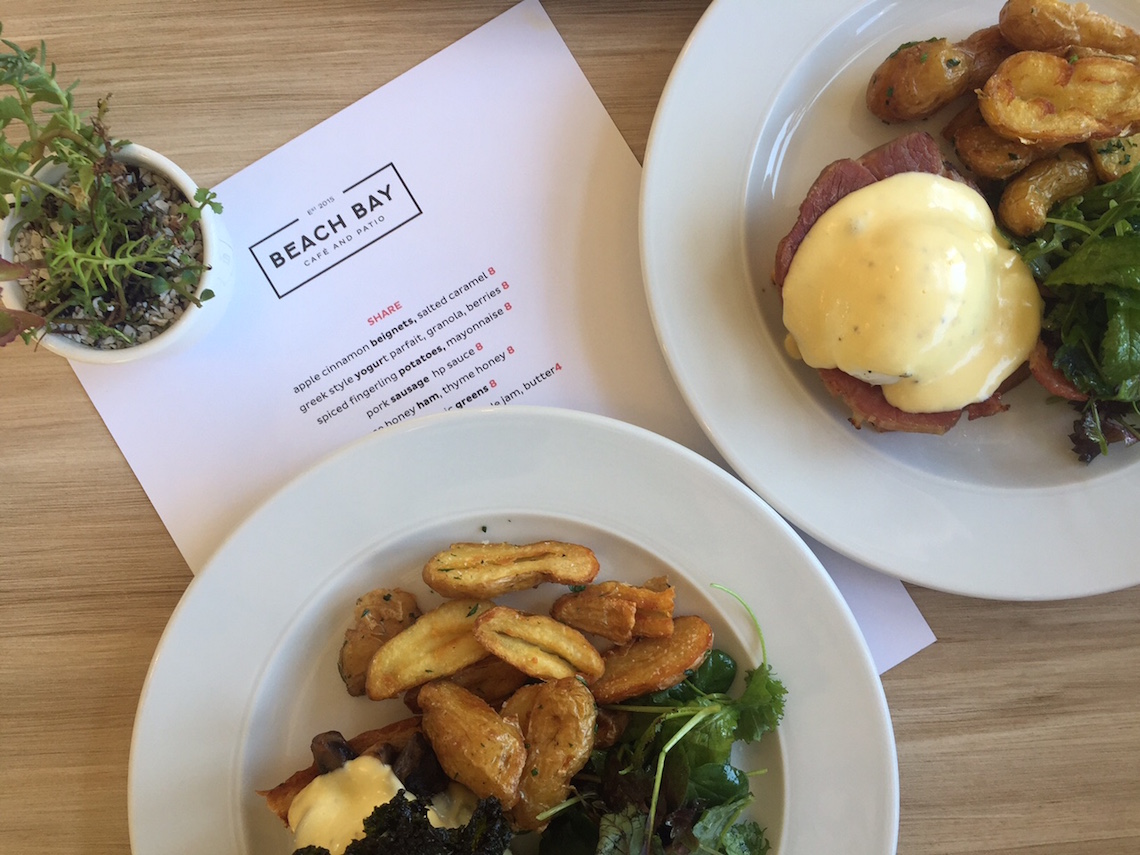 Another popular menu item is the Crispy Chicken Thigh ($18), which is deboned and squished together so you end up with crunchy skin on both sides.  It comes with two eggs your way.  A slight drizzle of gravy is on top, keeping the chicken and chanterelle mushrooms moist.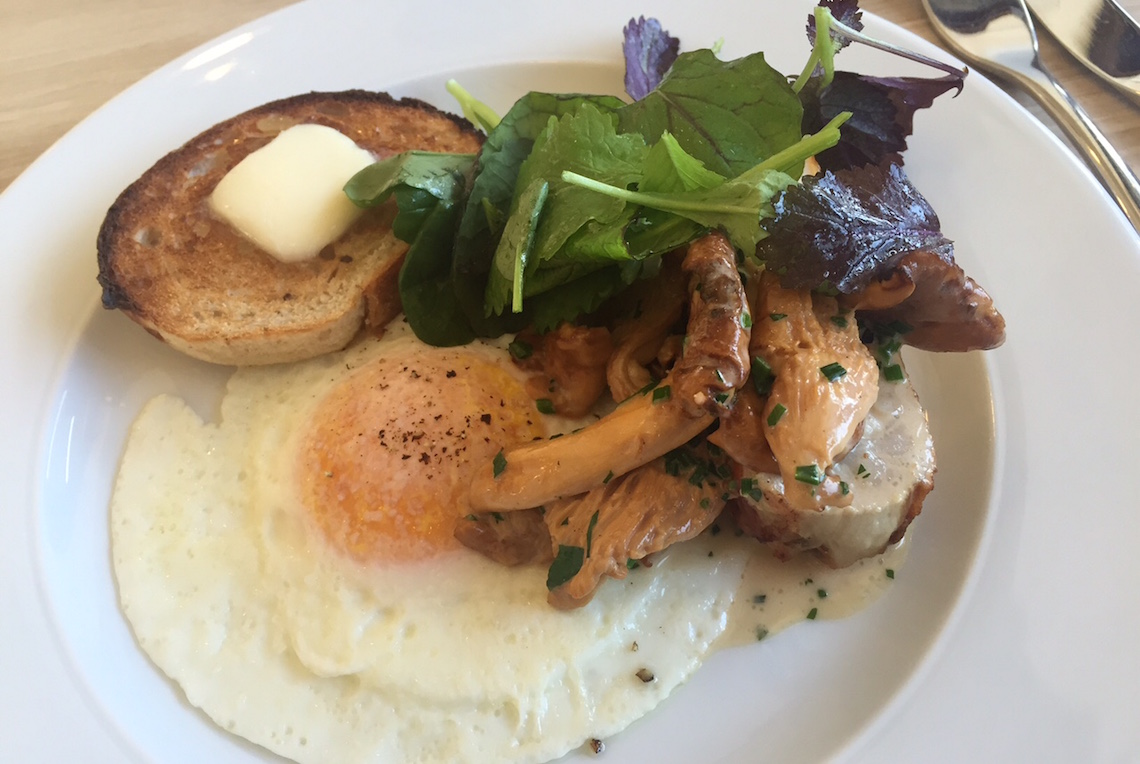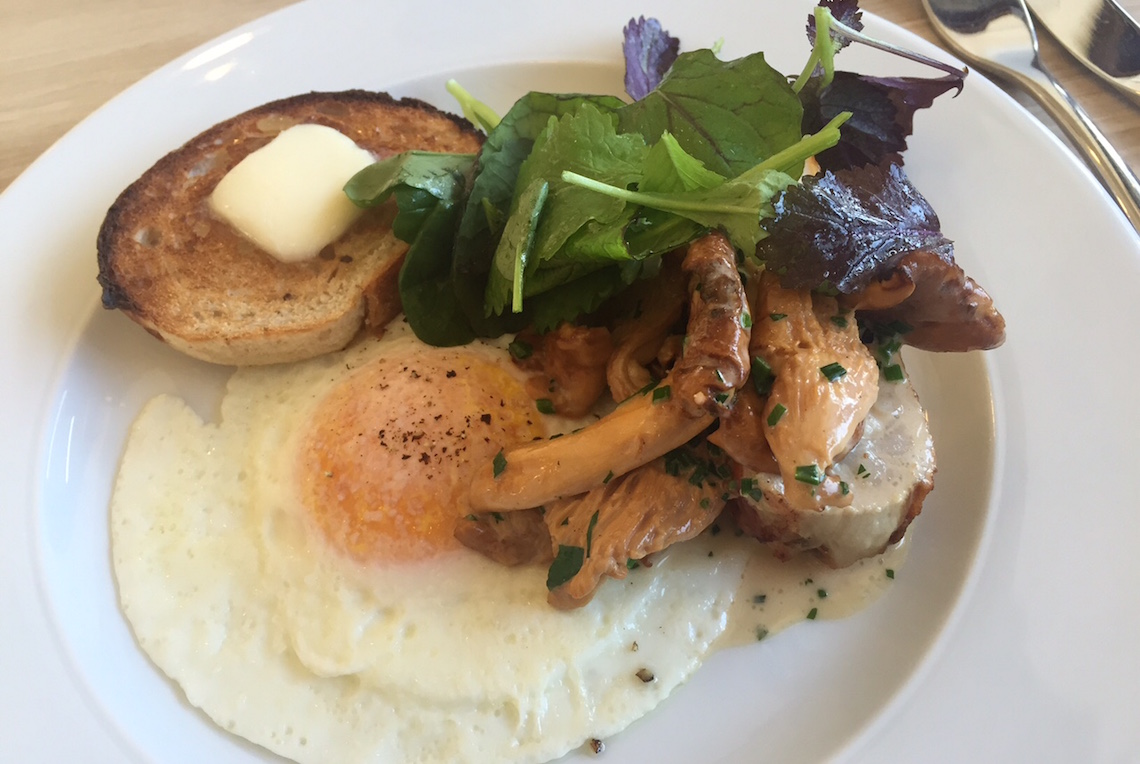 For those of you with a sweet tooth, the Thick Cut French Toast ($14) is currently the only sweet main course on the brunch menu. With the cake-like texture of the toast, the candied walnuts and milk chocolate mousse, this dish reminds me more of a dessert rather than breakfast!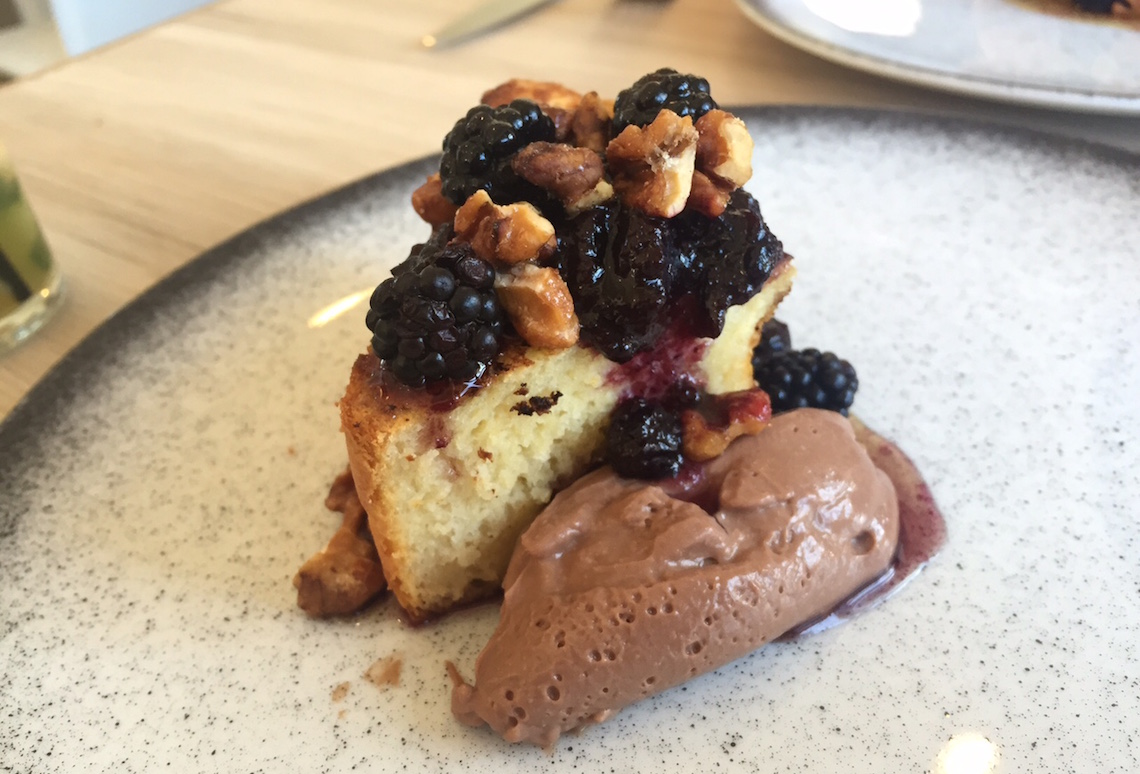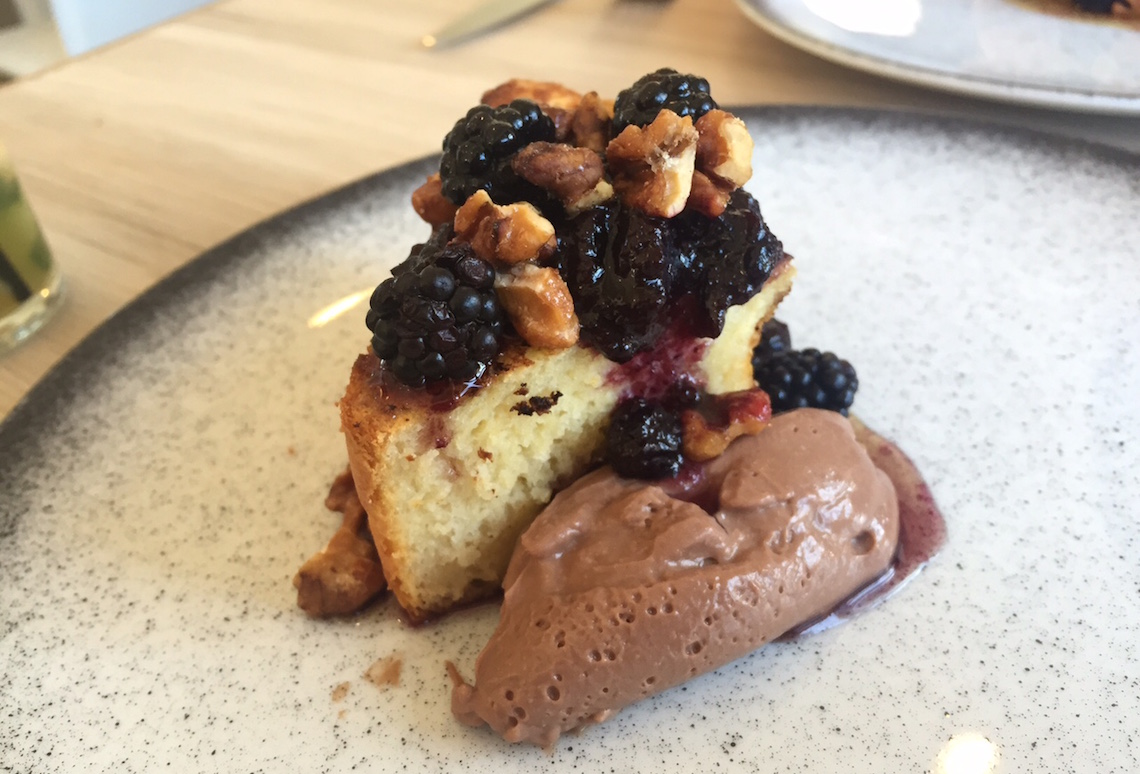 Find out more about Beach Bay Cafe at:
beachbaycafe.com
, or visit them in person at 1193 Denman Street.
Note that we partook in a brunch tasting and wanted to try as many dishes as possible, so the dishes shown in the photos above are 'tasting sized' for media.