This summer has been a busy one for those in the Vancouver restaurant industry.  Countless new restaurants in Vancouver opened up in the past few months, and as they spent the summer perfecting their dishes and crafting up creative new cocktails, Modern Mix Vancouver spent our summer eating our way through several of these new establishments!  From Peruvian fusion at Ancora Waterfront Dining and Patio, to a quick grab 'n' go at NOSH, to weekend brunch at Beach Bay Cafe and Patio, here's a round-up of exciting new restaurants to put on your foodie list this Fall.
Scroll left and right to view the slideshow below: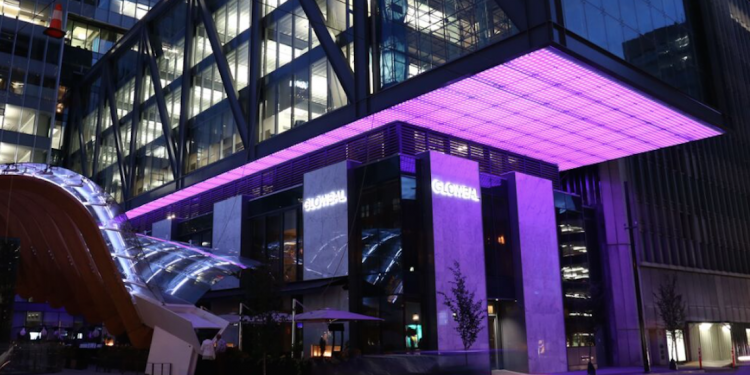 Glowbal at Telus Garden
Glowbal is back, and bigger, bolder and better than ever. Operating out of its new home at Telus Garden in downtown Vancouver, Glowbal takes ingredients from across North America and unites them with simple techniques, flavours, and Canada's first custom built Robata grill. Fresh, confident, and unapologetically chaotic, Glowbal represents the best of everything Glowbal Restaurant Group has to offer.

Glowbal is located at 590 West Georgia.
Glowbal at Telus Garden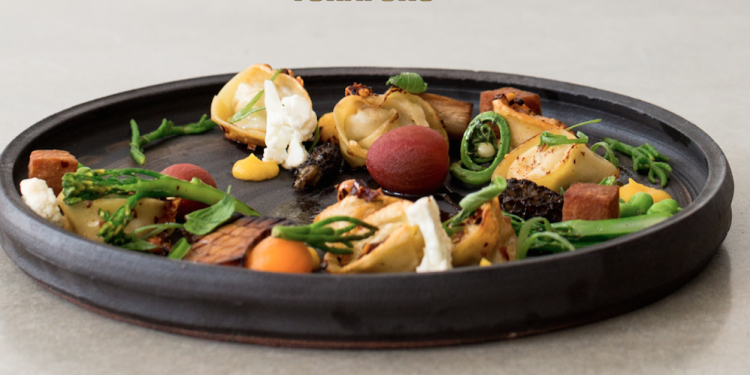 Torafuku on Main Street
Meaning "lucky tiger" in Japanese, Torafuku is the new modern-Asian restaurant by Le Tigre food truck owners Clement Chan and Steve Kuan. The menu is designed for sharing. Dishes are playful yet skillfully prepared, delivering bold interpretations on flavours traditionally found in Japanese, Taiwaness, Korean, and Vietnamese cuisine. Every plate features seasonal ingredients, straight from local farmers.

Torafuku is located at: 958 Main Street.
Torafuku on Main Street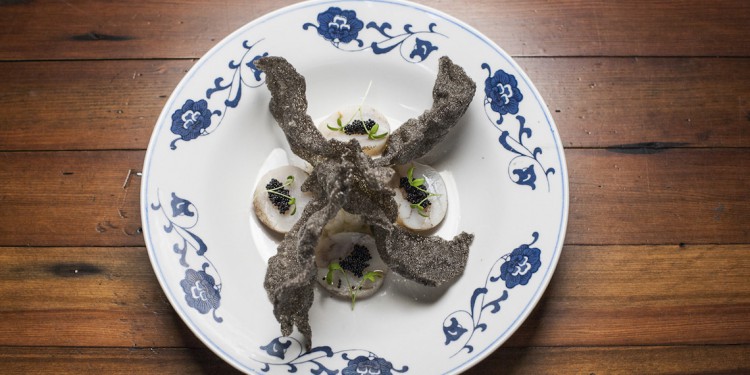 Sai Woo in Chinatown
Sai Woo is carrying on a historic name and tradition of excellence in Vancouver's Chinatown neighbourhood. Located in the same building as the original Sai Woo Chop Suey, which opened its doors in 1925, the new Sai Woo features globally-inspired cuisine with an original twist. The kitchen uses all fresh, local ingredients, while the bar serves up classic and signature cocktails all created using top-shelf liquors, teas and exotic fruits.

Sai Woo is located at 158 E. Pender St.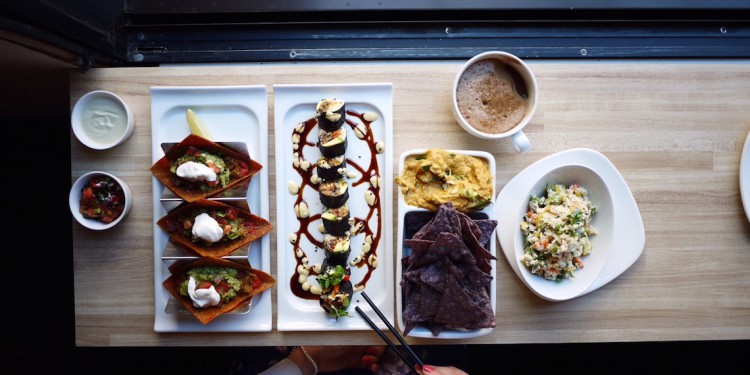 Zend Conscious Lounge in Yaletown
Zend Conscious Lounge is a vegan restaurant that serves sharable organic menu items and healthy non-alcoholic drinks. At their botanical bar, they are known for their proprietary "Zend" concoction, a 2 oz blend of Rhodiola, Yerba Mate, Kava, Basil and Ashwaganda, ingredients traditionally used to relieve symptoms associated with stress, depression and anxiety.

100% of profits from Zend go towards charity.

Zend is located at: 1130 Mainland Street.
Zend Conscious Lounge in Yaletown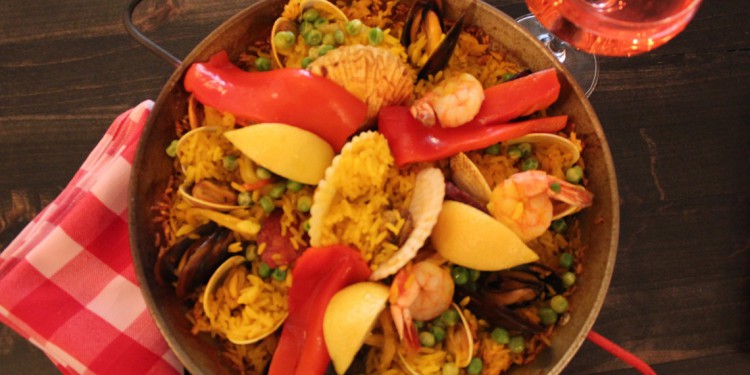 La Bodega on Main
La Bodega, the beloved Spanish restaurant formerly located on Howe Street in Downtown Vancouver has been reborn as La Bodega on Main.

Bodega on Main features an open concept lounge and aged-leather booth seating with vaulted ceilings and ample floor to ceiling windows providing a sense of depth. Guests drawn to the wraparound, reclaimed wood bar might recognize the well-worn handmade stools from La Bodega days.

Bodega on Main will lend a culinary nod to family recipes and long-time customer favorites like paella, pisto andaluz, chuletillas de cordero, albondigas and patatas bravas, best enjoyed alongside a signature Sangria.

La Bodega on Main is located at: 1014 Main Street
La Bodega on Main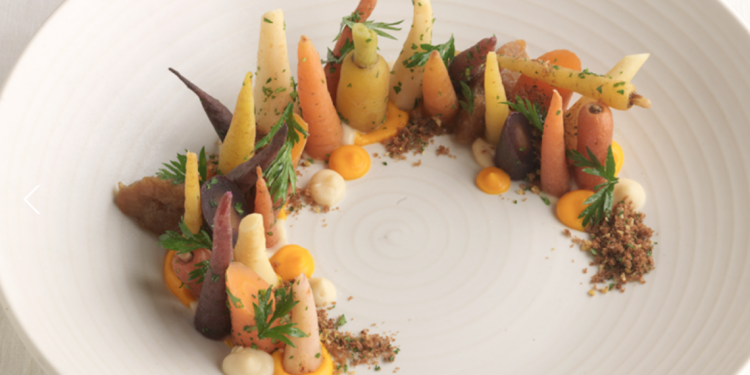 Perch Restaurant at UBC
Owned and operated by UBC's Alma Mater Society (AMS) Perch Restaurant offers an elevated dining experience, featuring a dining room, lounge and large Southwest facing rooftop patio fit for any occasion. Perch is one of Vancouver's newest scenic spots presenting an affordable memorable dining experience that supports UBC students.

Perch Restaurant is located at: 6133 University Boulevard.
Perch Restaurant at UBC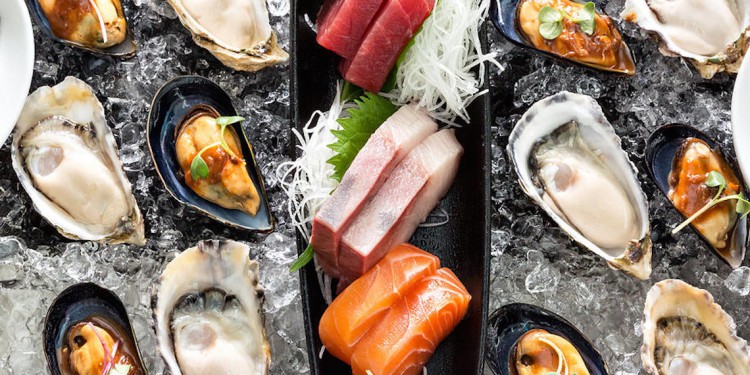 Ancora Waterfront Dining and Patio
Located in the former C Restaurant space along Vancouver's False Creek seawall, Ancora has been converted into a sleek and modern dining room, dishing up West Coast sustainable cuisine with Peruvian and Japanese flare. In addition to the 98-seat dining room, Ancora also features a private dining space and spacious heated patio - perfect for outdoor dining in the fall, overlooking panoramic views of False Creek.

Ancora is located at 1600 Howe Street.
Ancora Waterfront Dining and Patio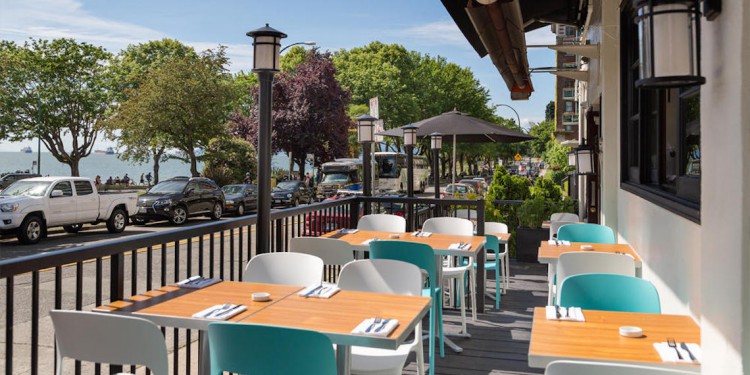 Beach Bay Cafe and Patio at English Bay
Beach Bay Cafe & Patio is mere blocks from English Bay beach and focused on serving up West Coast cuisine in an approachable setting. With one of the best patios in the city, guests can enjoy stunning sunsets and spectacular beach views from both the heated patio and from their seats in the dining room. The redesigned interiors incorporate local materials to create a contemporary space that brings the outdoors inside. And a seasoned culinary team serves up beach-inspired classics to hungry guests looking for a truly West Coast dining experience.

Beach Bay Cafe & Patio is located at 1193 Denman Street.
Beach Bay Cafe and Patio at English Bay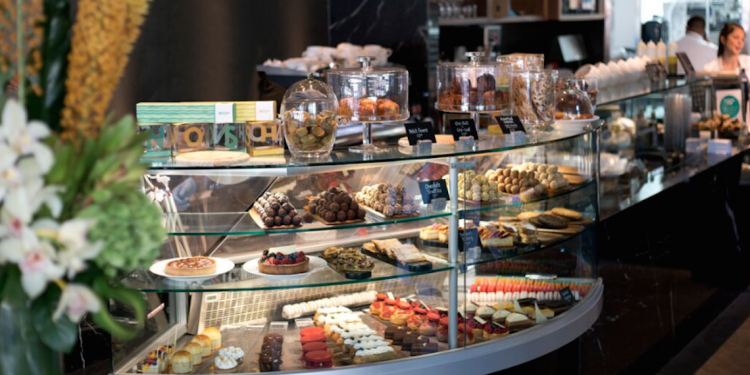 Nosh at Telus Garden
Inspired by cravings, Nosh by Glowbal Restaurant Group is a modern grab n' go eatery and pâtisserie in Vancouver's newest architectural landmark, Telus Garden. Featuring an irresistible dessert showcase brimming with artisanal pastries, macarons, truffles and more, Nosh transitions from a bakery in the morning, to a salad and panini bar complete with fresh pastas in the afternoon, to a destination for cocktails and late night bites in the evening.

Nosh is located at: 510 W Georgia Street.
Nosh at Telus Garden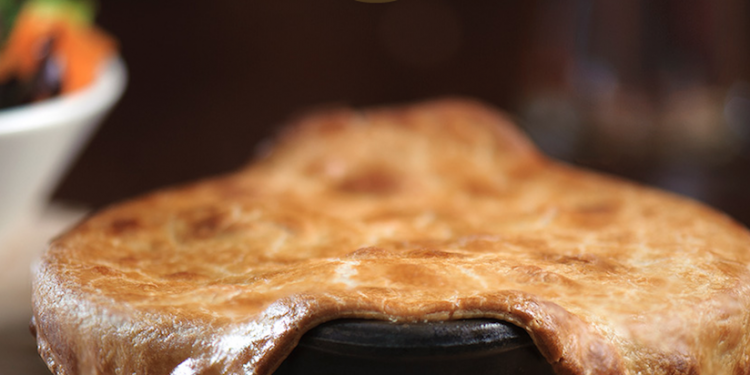 Dubh Linn Gate in Olympic Village
Dubh Linn Gate, translating to "Black Pool," takes its inspiration from the dark pool of water that lies beneath Dublin, Ireland, that was the inspiration for Arthur Guinness's perfect pint. The original Dubh Linn Gate location first opened in 1997 in beautiful Whistler, B.C. and has been serving up hearty tastes of the Emerald Isle ever since. Dubh Linn Gate Irish Pubs, now in both Whistler and Vancouver, feature live music, a grand selection of beer, whiskey and pub favourites in a friendly, warm environment with genuine Irish craic.

Dubh Linn Gate is located at: 1601 Main Street.
Dubh Linn Gate in Olympic Village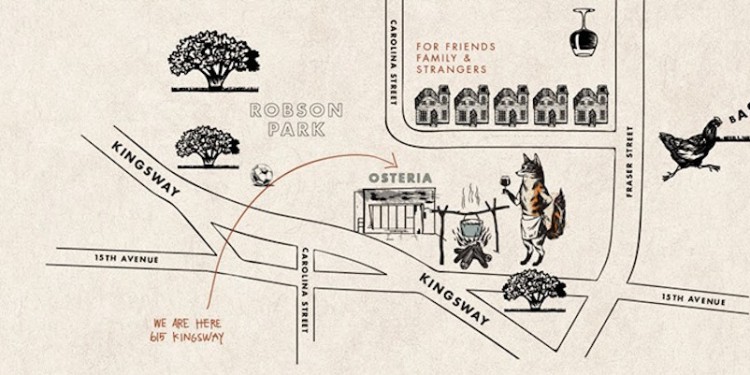 Osteria Savio Volpe (Coming Soon)
Loosely translated from Italian as "Tavern of the Clever Fox," the 75-seat eatery is situated near the corner of Kingsway and Fraser. Envisioned as a laid-back neighbourhood joint, an osteria - the culinary predecessor of the public house - Osteria Savio Volpe is the perfect place to break bread with those near and dear.

Taking its cue from the Italian tradition of ingredient-driven fare, the Savio Volpe menu will feature plenty of fresh, handmade pastas; heavy use of the wood fire grill and spit; and the tastiest cookies, pastries and ice cream, to accompany that top notch cup of old world coffee.

Osteria Savio Volpe will be opening soon at: 615 Kingsway.
Osteria Savio Volpe (Coming Soon)