On September 25, Vancouverites can "ROVE" through Mount Pleasant and explore what the local art scene in this neighbourhood has to offer.  ROVE is a free, one-night "meet the artists" community event that designates a path for art enthusiasts to explore select galleries, art studios and creative spaces within a short walk or cycle from one another.
ROVE will take place from 6pm until 10pm on Friday, September 25th with an after party at the Projection Room (2321 Main St) beginning at 10pm. Guests can show their ROVE map to get in for free at the Projection Room.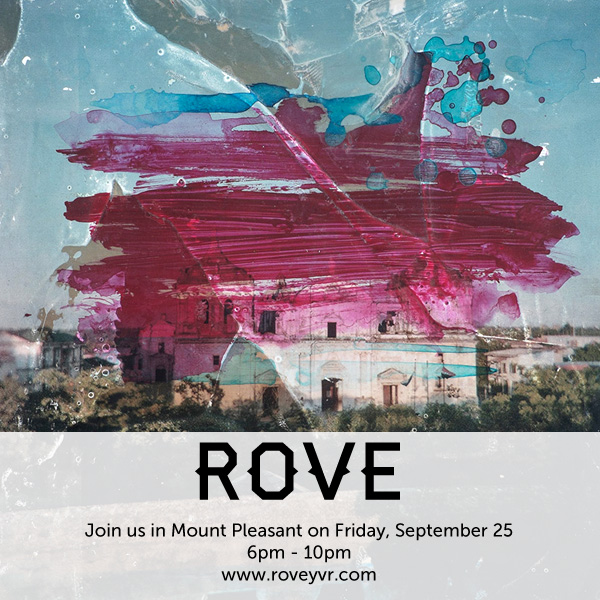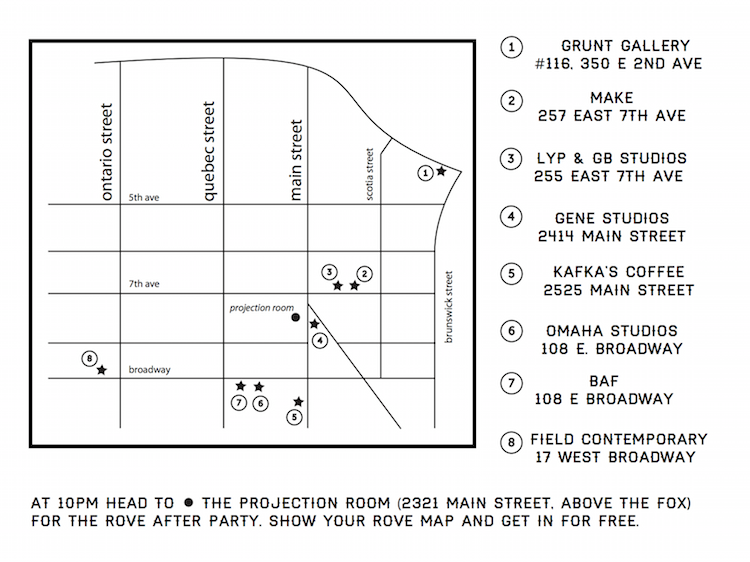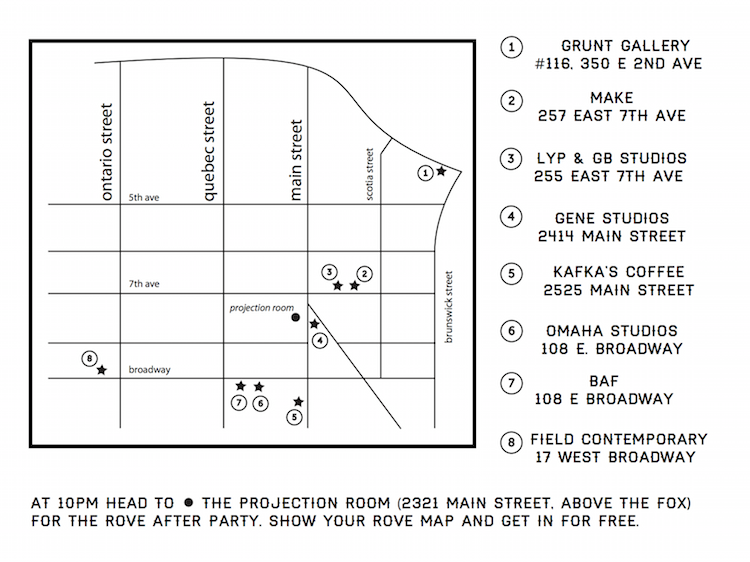 ROVE Maps are located at any of the associated locations including grunt gallery, MAKE, LPY Studios, Gene Studios, Kafka's, Omaha Studios, Burrard Arts Foundation and Field Contemporary. To find out more about this event and the participating artists, visit roveyvr.com.