Modern Mix Vancouver was recently invited to cross something off our bucket list by going summer bobsleighing in Whistler alongside Robin Esrock, an avid world traveler and best-selling author who has published a series of "Bucket List" books featuring one of a kind travel experiences for the wanderlust.
After a 2 hour drive up from Vancouver to the Whistler Sliding Centre, Robin shared with us over lunch some of his favourite "Bucket List" travel stories from the last twelve years.  For example, he drove 1,185km in a Ford Escape through the Trans-Labrador Highway, one of the most isolated, sparsely populated and remote stretches of highway in Canada; the only road that crosses Canada's vast eastern mainland, described by adventurers as "pure road-trip nirvana".
After Robin's one-of-a-kind travel tales, the small group of participating Vancouver bloggers then headed to the Guest Services Centre of the Whistler Sliding Centre, to begin our own bucket list adventure.
After a safety orientation, and strapping on heavily-padded helmets, we began our ride in groups of four.  I was in Robin's group and we bundled together into a bobsleigh on wheels, ready for the ride downhill on a 1,450 meter-long track, reaching speeds of 90km/hour!
Was it scary?  The anticipation certainly was, as the staff at the Whistler Sliding Centre briefed us in on the high speeds and sharp turns throughout the course.  On some of the turns, gravity flings you back into your seat, and your head gets knocked side to side against the bobsleigh padding.  However, the actual 55 second ride was less scary than I thought it would be.  There was no stomach-dropping feeling like you would get on a roller coaster.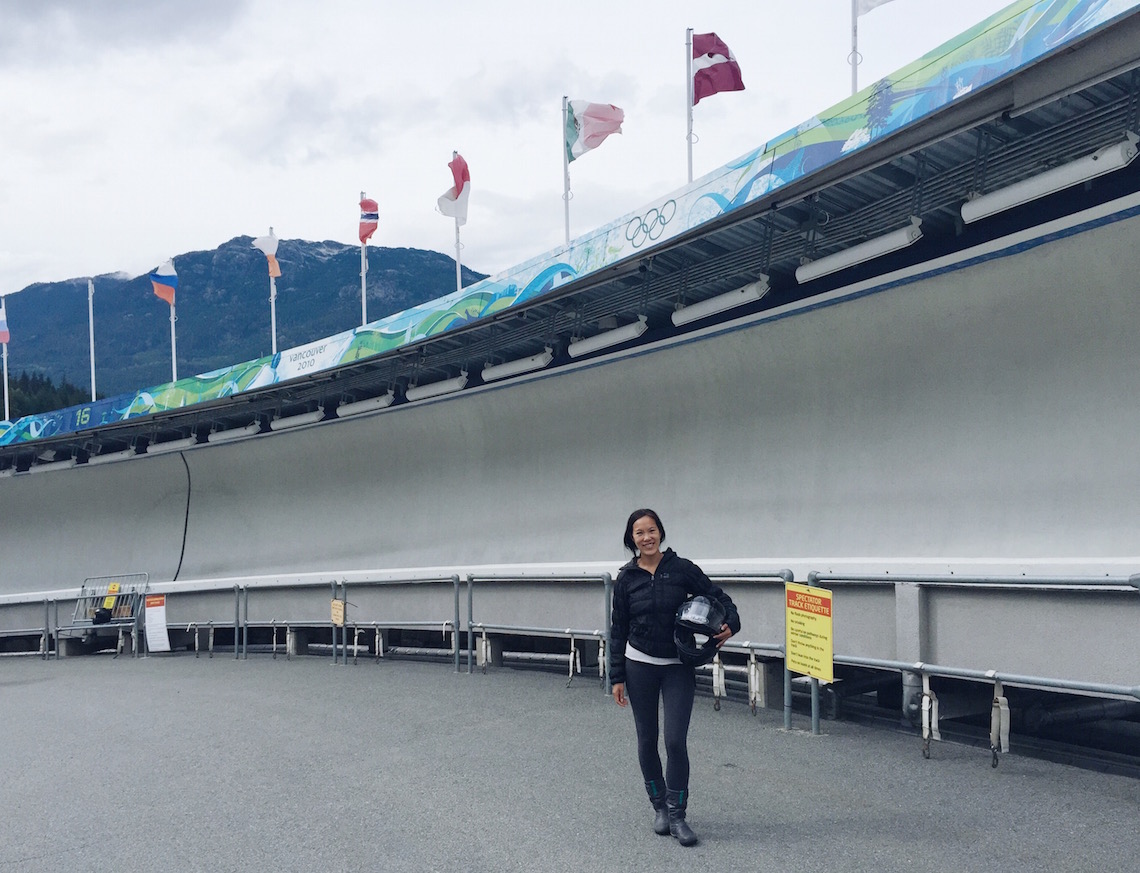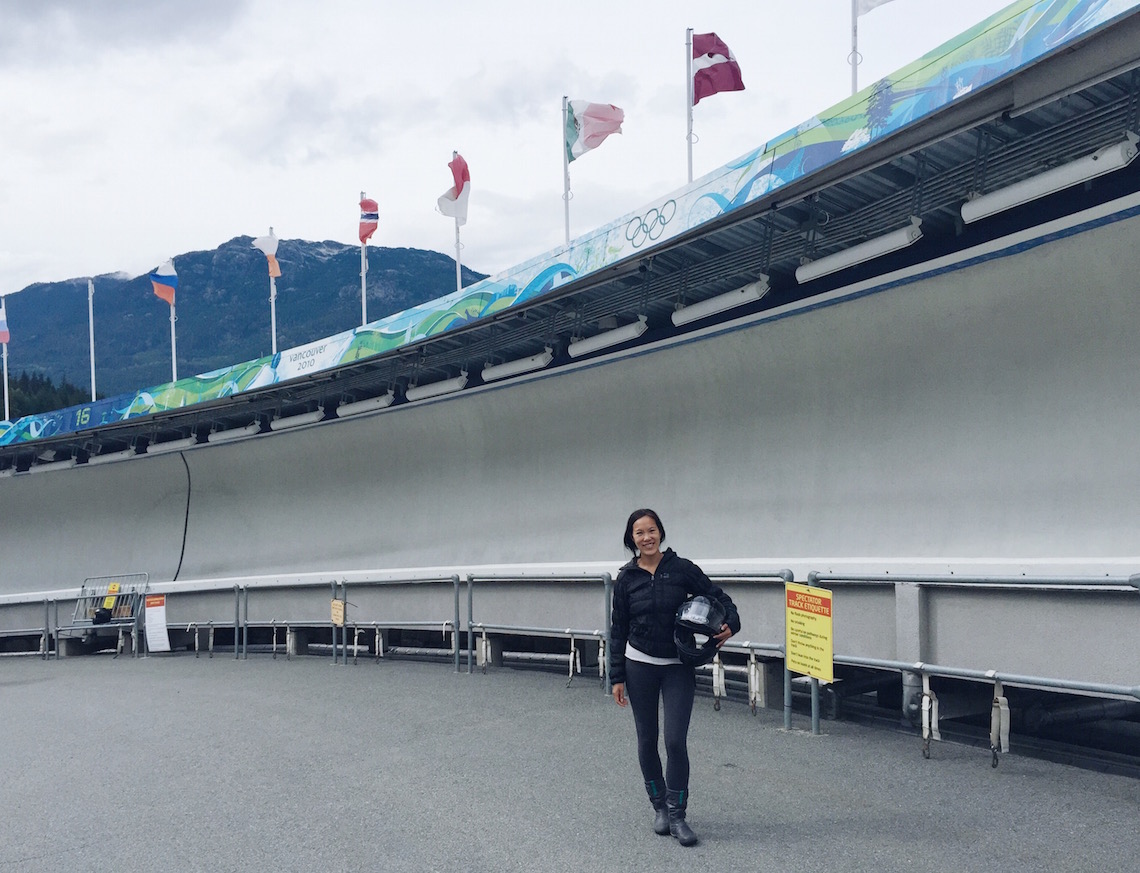 Other Canadian bucket list ideas from Robin include: Listening to Bob Marley in a cold sauna at -110°C (that's a reference to Vernon's Sparkling Hill Resort), Heli-Yoga-ing in the Rockies, Horseriding with Bison in Saskatchewan, seeing Polar Bears from a tundra buggy in Manitoba, finding Montreal's best smoked meat sandwich (Robin suggests eight on a smoked meat sandwich tour), driving the trans-labrador highway, swimming in an arctic waterfall in Nunavut, and of course, watching the Northern Lights in the Northerwest Territories.
By the way, everything I just listed, Robin has done first hand (and survived)!  I bet he has some great stories to tell as a dinner party guest.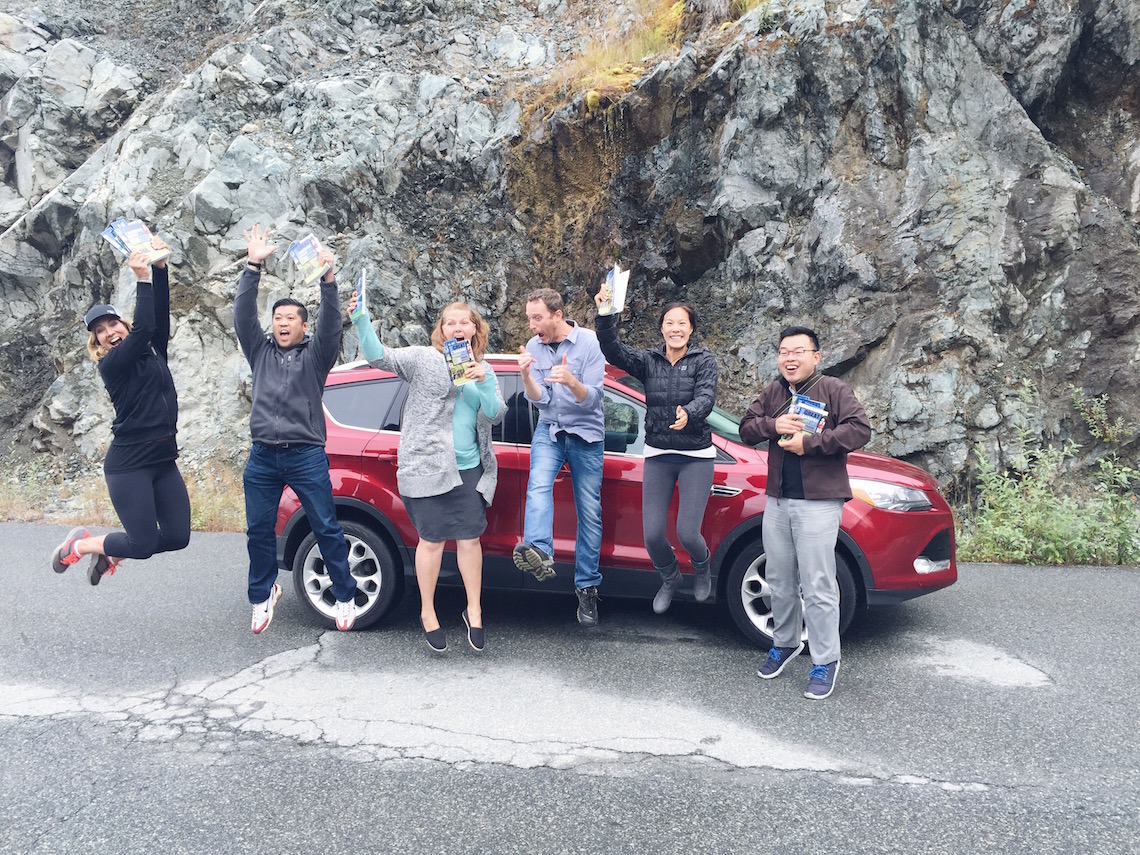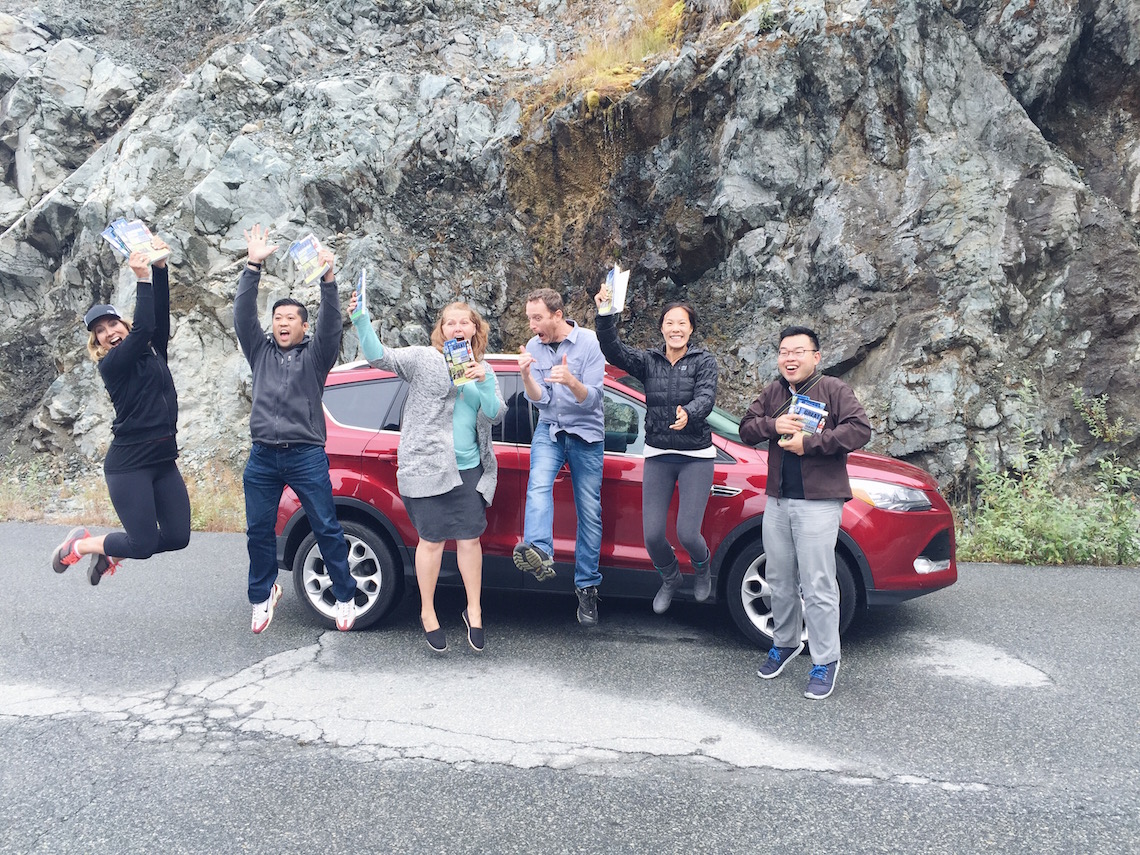 Thanks to Ford Canada for the opportunity to cross bobsleighing off my bucket list.  For more bucket list ideas in Canada, check out the book The Great Canadian Bucket List by Robin Esrock. For more information about Bobsleighing in Whistler, visit: whistlersportlegacies.com.