Every year when the red and white tents go up, it's a signal to summer and time for Western Canada's Largest Shakespeare Festival to shine at Bard on the Beach. A resident of Kits for many years, I had always been curious to see what the excitement is all about and it didn't take long to realize why this event keeps coming back as a summer favorite.
From the moment you step through the white gates, you enter a world not unlike the circus. That magical feeling of something temporary that has stopped into town to tell us stories that make us laugh, cry and remember what it means to be human. Inside, you walk into a theatre like setup with tiered seating and a center stage. After passing a giant decorative sign that says "Bard on the Beach" you can't help but smile. Adding to the experience is the "beach" part of Bard of the Beach which refers to the subtle view of the sunset each night set behind the stage.
This year, Bard on the Beach is featuring a number of different plays including King Lear, Love's Labour Lost, Shakespeare's Rebel and 2014 Opera and Arias: Shakespeare's Opera.
Of particular note is the theatre's adaptation of the Comedy of Errors which features a steampunk style theme set against a cast of quirky, colorful characters. The play tells the story of two sets of twins who are separated when they are very young. By nature of fate, they find themselves together years again in the same city without themselves (or the residents of the city) knowing. What ensues is a time of confusion as the residents of the town try to figure out what is going on. 
For anyone who has trouble understanding Shakespeare, the playbills are helpful to read before hand or during intermission but I found half the fun was watching the body language, voice and tone of the characters.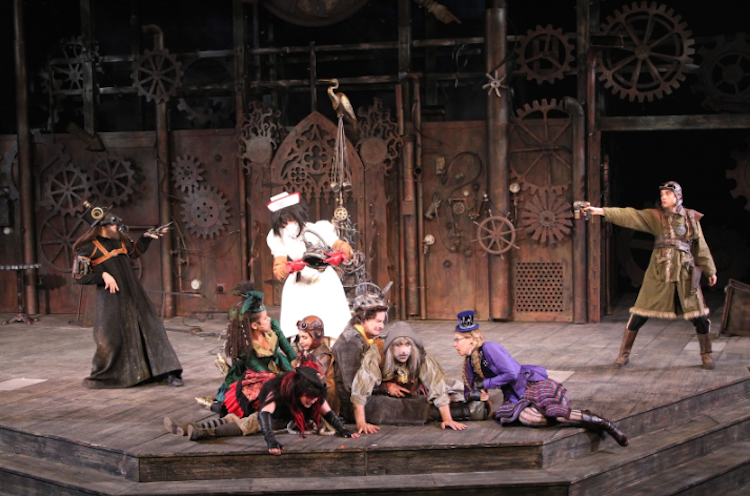 In the Bard Village you'll find a number of different options to compliment your experience.
Perfect for a mid afternoon family outing or a date night with a loved one, the theatre offers picnics featuring catering from Emelle's. Sign up for anything from simple sandwiches for $10/person to the more robust King Lear's Feast for $24/person. There is also a concession stand featuring light snacks (including popcorn, of course), drinks and a boutique.

For a behind the scenes look at the magic behind the production, the Bard Village also offers free pre-show talks included in the price of your ticket. All you have to do is show up either 40 minutes or 50 minutes before any performance this season.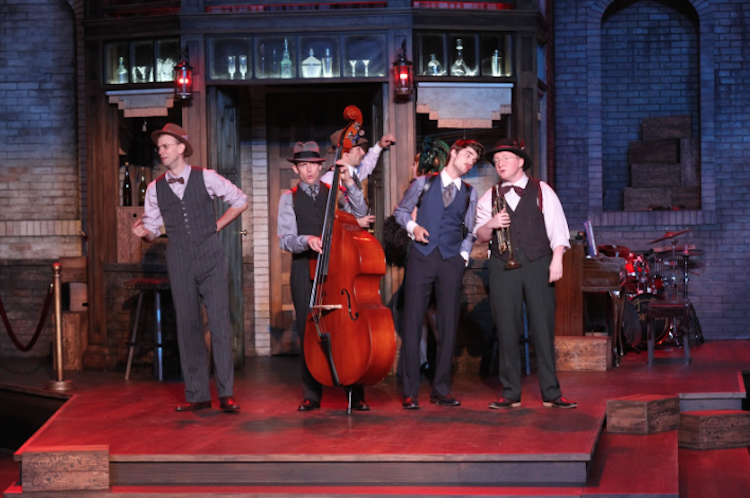 Run by a number of volunteers it's clear to see each night is run like a well oiled machine. Watching live theatre with an audience is interactive in a way that entertainment on screen won't ever be able to compete with. If you're looking for a special way to end the summer, Bard on the Beach is well worth the visit, if not only for the novelty of watching plays that have withstood the test of time and to laugh, cry and connect with a group of stranger. Grab a blanket for the cooler nights and share the experience of watching classic stories come to life.  
Bard on the Beach is located at Vanier Park and the 2015 season runs until Sept 26. Tickets can and more information on showtimes can be found here.