Here's a common question asked by those of us who live in Vancouver: What's there to do in the Fraser Valley?  Modern Mix Vancouver was recently invited on a Fraser Valley day-trip and spent the day exploring the attractions and activities in Langley, Abbotsford and Chilliwack.  Individually, each of these cities recognized that they may not be high up on the radar for tourism in the Pacific North West, but collectively, they have so much more to offer.  So these three cities grouped together to form Tourism Fraser Valley, a collaborative organization dedicated to showcasing the adventures and attractions of this region.
Many of the attractions we visited in the Fraser Valley are family-owned businesses which have been passed down for generations.  At every farm, winery, and restaurant, we were warmly greeted by locals who readily shared with us their passion for fresh food and supporting local.  Whether it's the wine from Vista D'Oro, organic blueberries from Onnink's Farm or fresh produce from Maan's Farm and The Local Harvest, there was a common theme of understanding where your food comes from, the sustainable practises used for its harvesting, and the quality of ingredients in the final consumer product.
We started off our morning at Tracycakes in Langley: a cute family-owned business specializing in baked goods and simple meals. Located on the corner of a roundabout, the cafe itself looked like you were stepping into someone's home for afternoon tea.  Although we were there only for breakfast, Traceycakes is also known for its signature cupcakes with real buttercream icing, in flavours like Ra-Ra-Raspberry, Lovely Bunch of Coconuts, and Chocolate Truffle.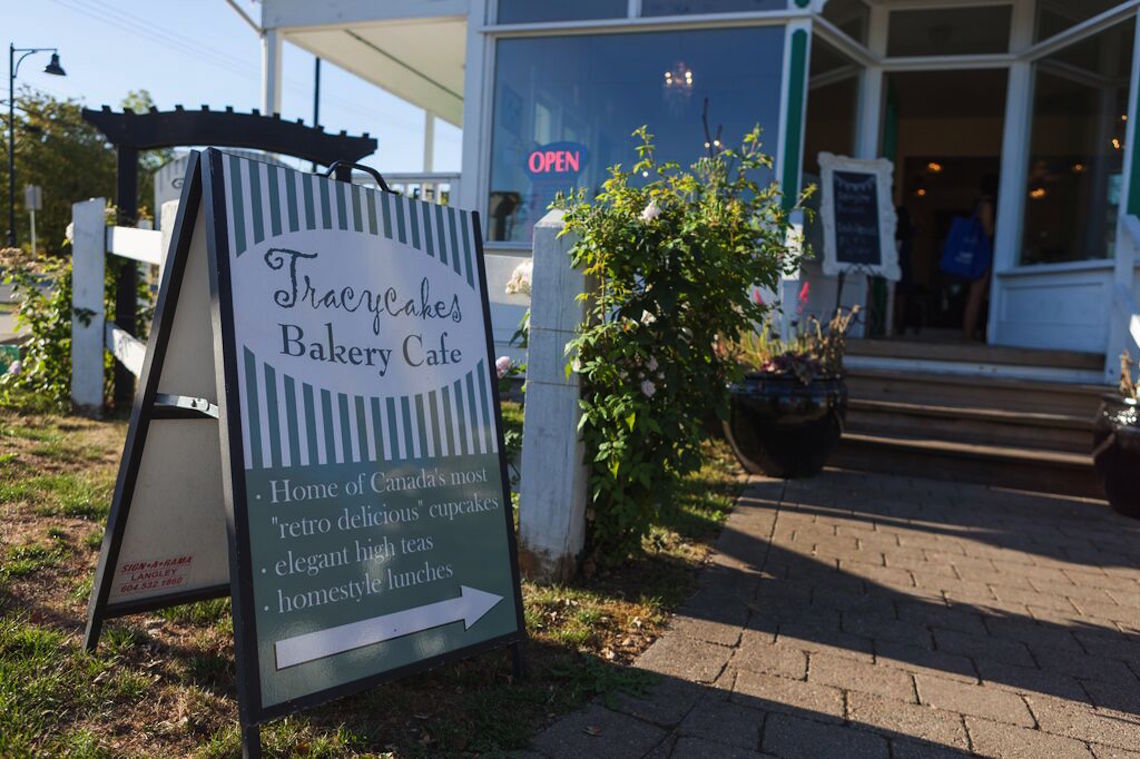 After breakfast, we went to Vista D'Oro, a winery named after the "View of Gold" as you can see the Golden Ears mountains from its location.  This family-run business consists of teamwork between Patrick and Lee Murphy, a husband and wife duo: Patrick makes the wine, while Lee runs "The Preservatory", a gourmet food boutique with high-quality artisan preserves which are sold locally and also around the world (including Harrod's in London!).  A must-try from Vista D'Oro is their nutty dessert-wine, which is fortified with walnut brandy.  It makes a great pairing for nut-based dessert or dark chocolate.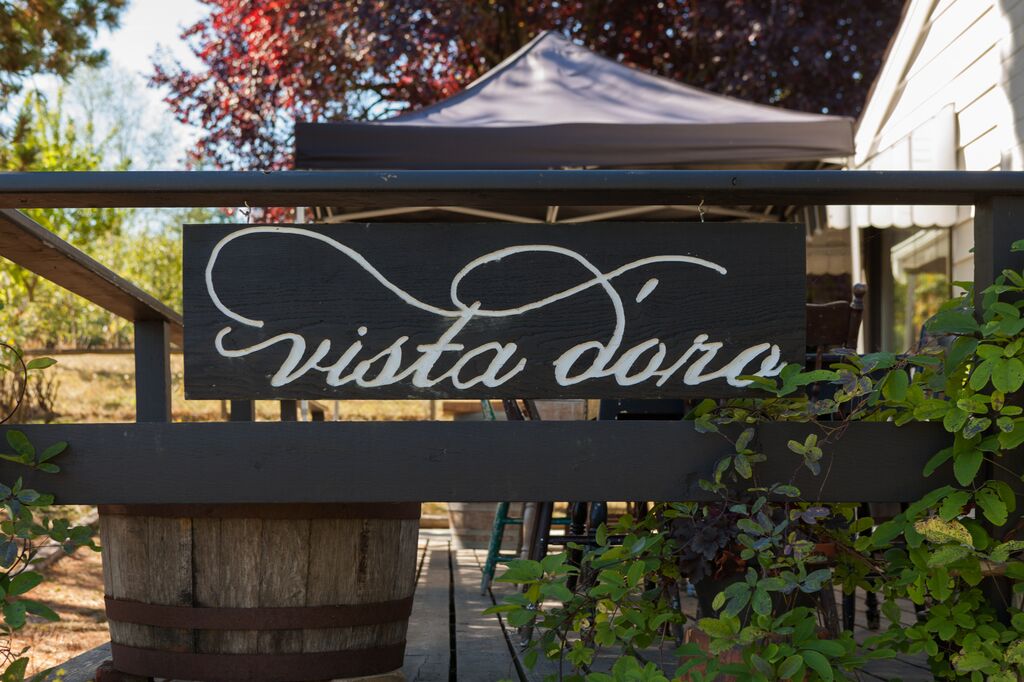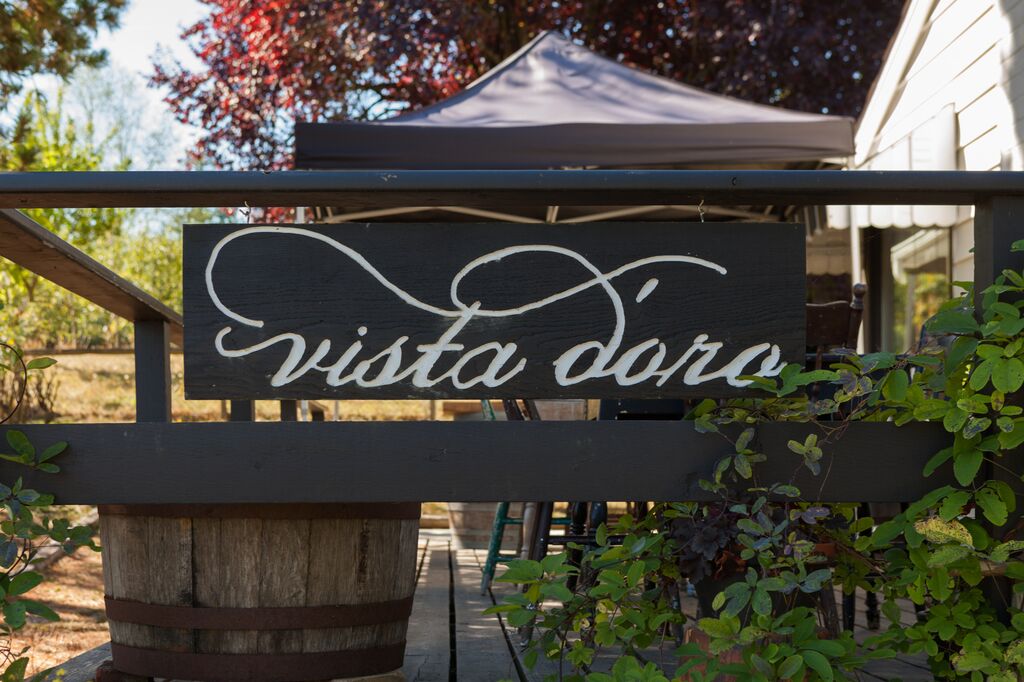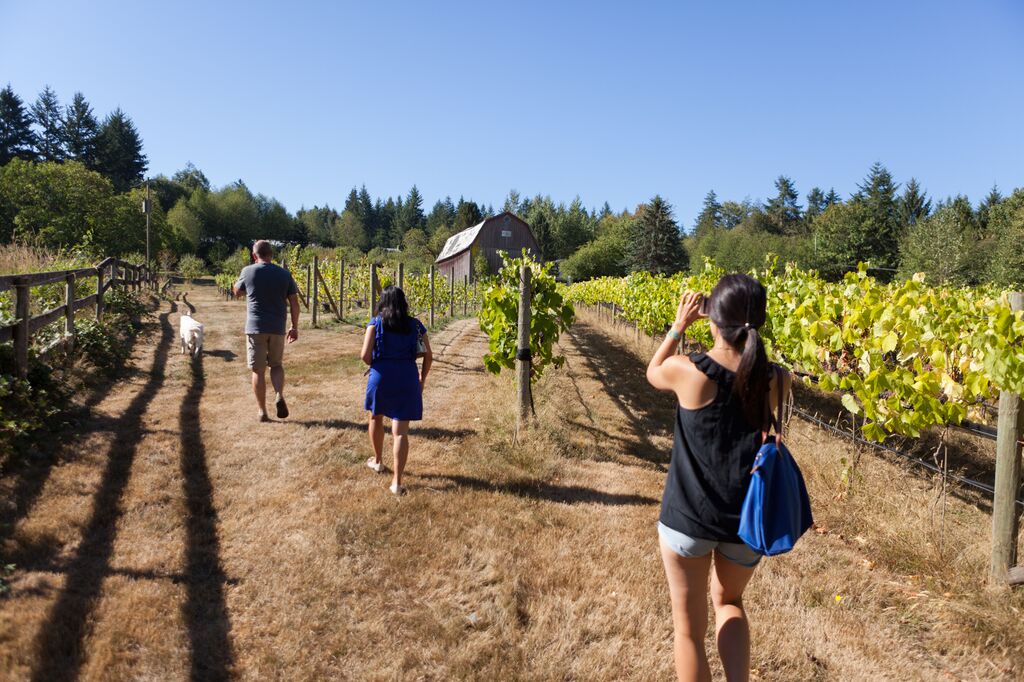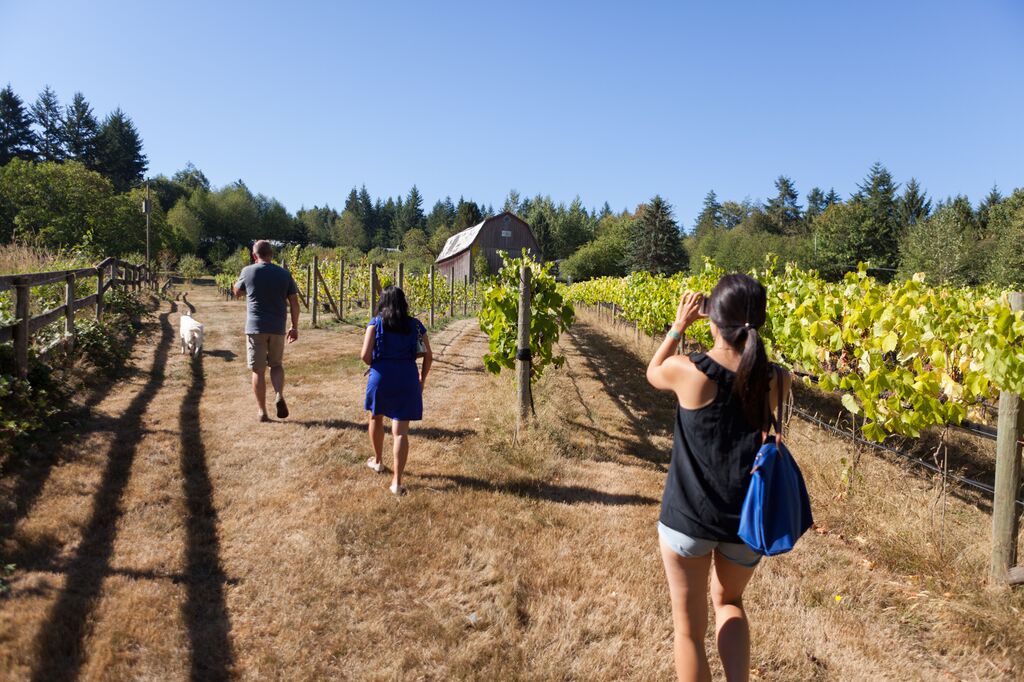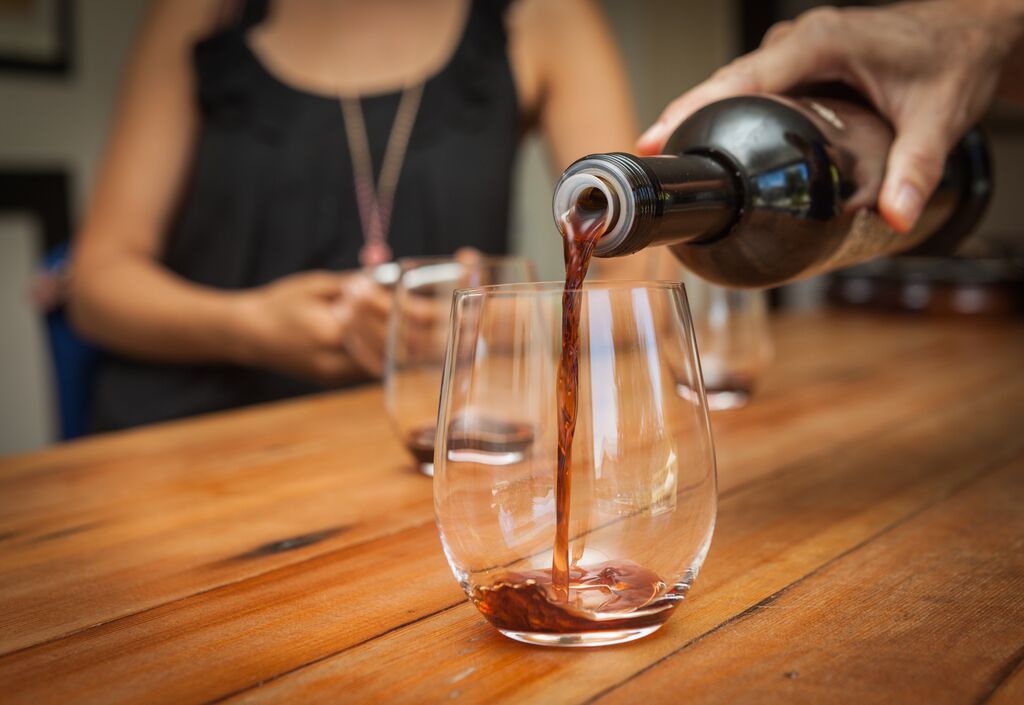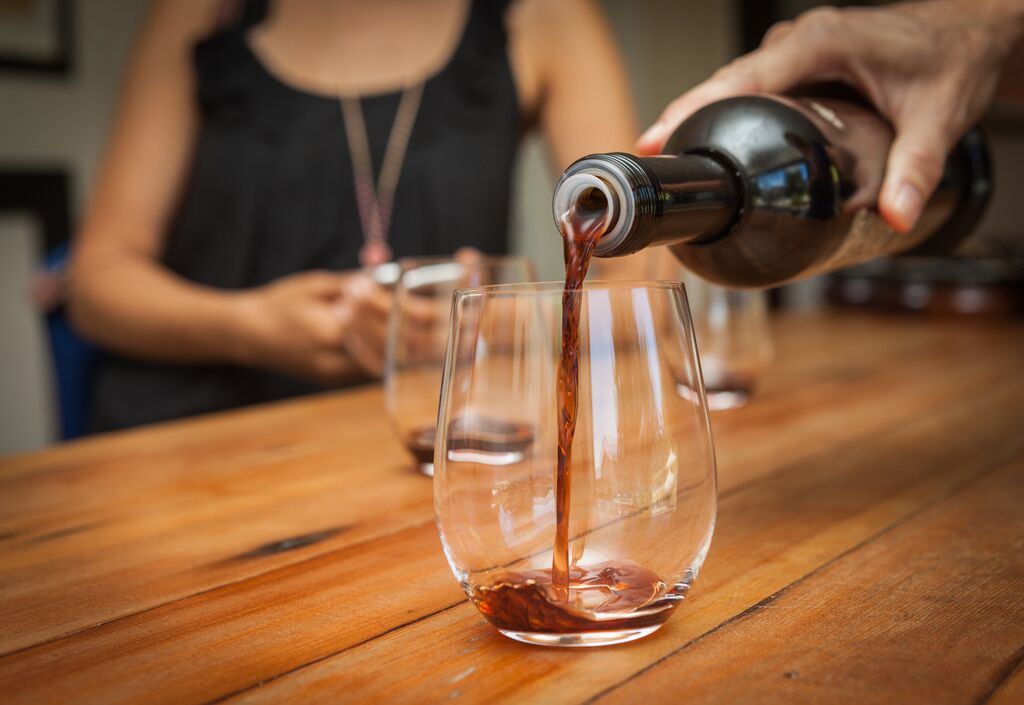 Next up, we visited the Fork and Finger event in downtown Langley, which was a one-day event where Langley restaurants offered special $5 tasting plates to showcase their best dishes.  Live demonstrations (ie. cooking with edible flowers and fruit carving) were scheduled all afternoon.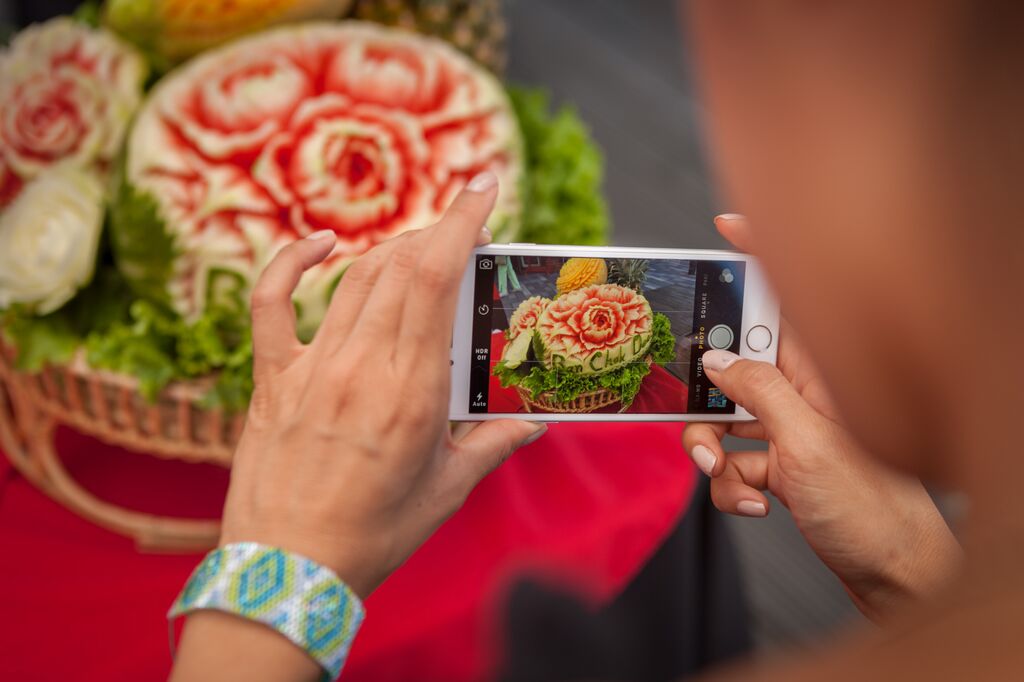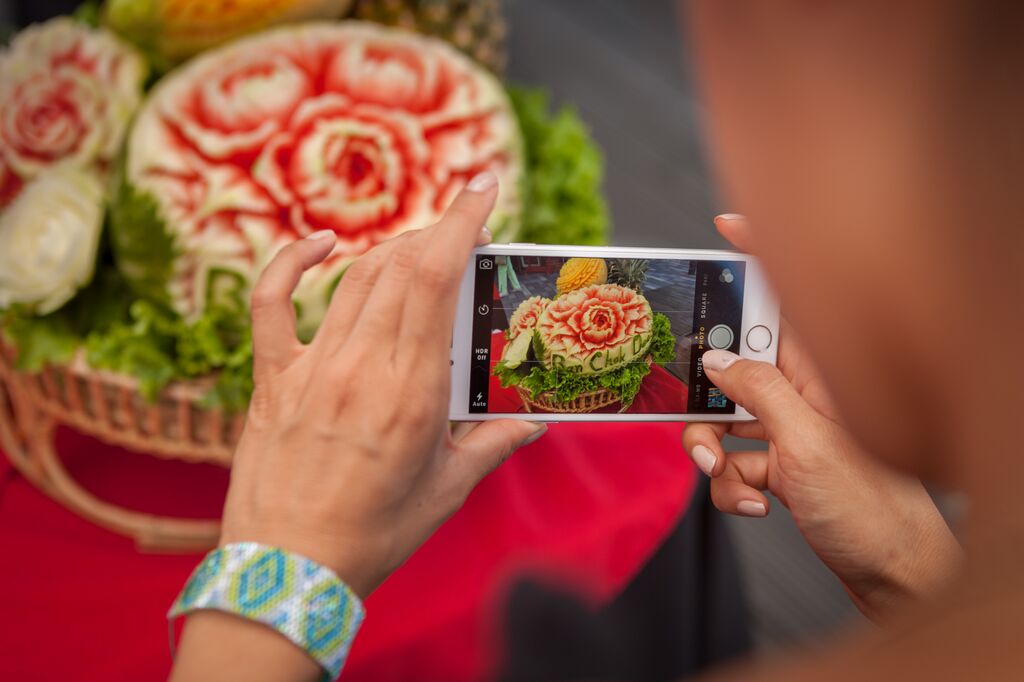 For lunch, we were at Tanglebank Gardens and Brambles Bistro in Abbotsford.  Tanglebank is a boutique style nursery, and we were given a tour of their impressive garden, a likely inspiration for Fraser Valley visitors who are looking to grow their own gardens or seek advice from professionals.  The eatery portion of Tanglebank Gardens is Bramble Bistro, its environment was exactly like something you'd imagine out of the Okanagan: sunshine, garden-fresh food, patio dining, greenery and wine.
It was at this point where I started asking myself why Vancouverites so readily make a five-hour journey from Vancouver to the Okanagan, without stopping to admire all the cities and their hidden gems in between.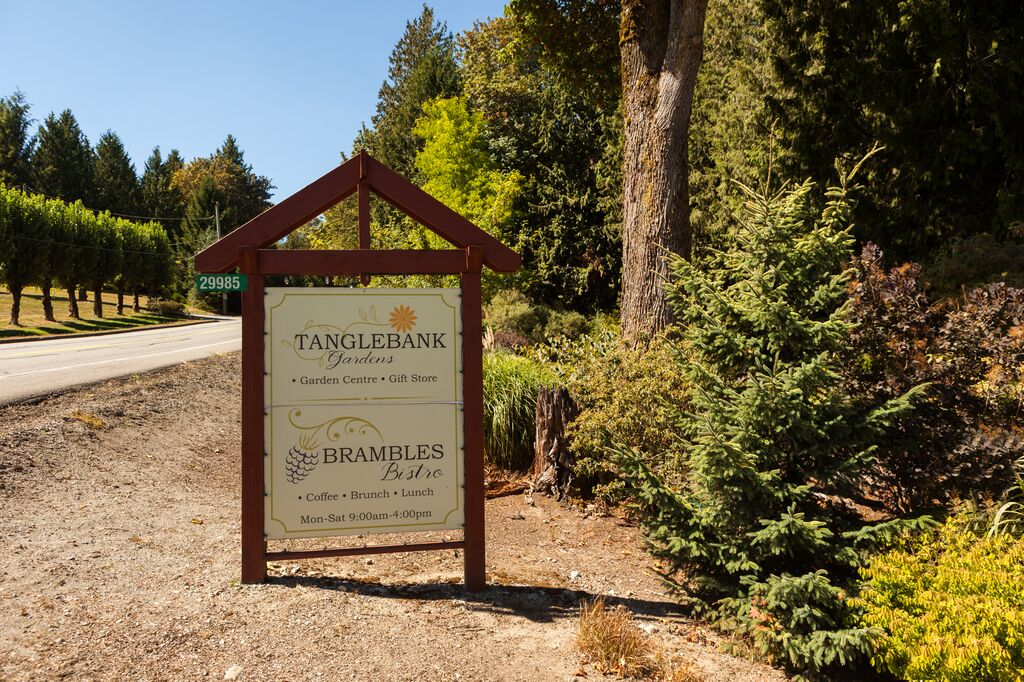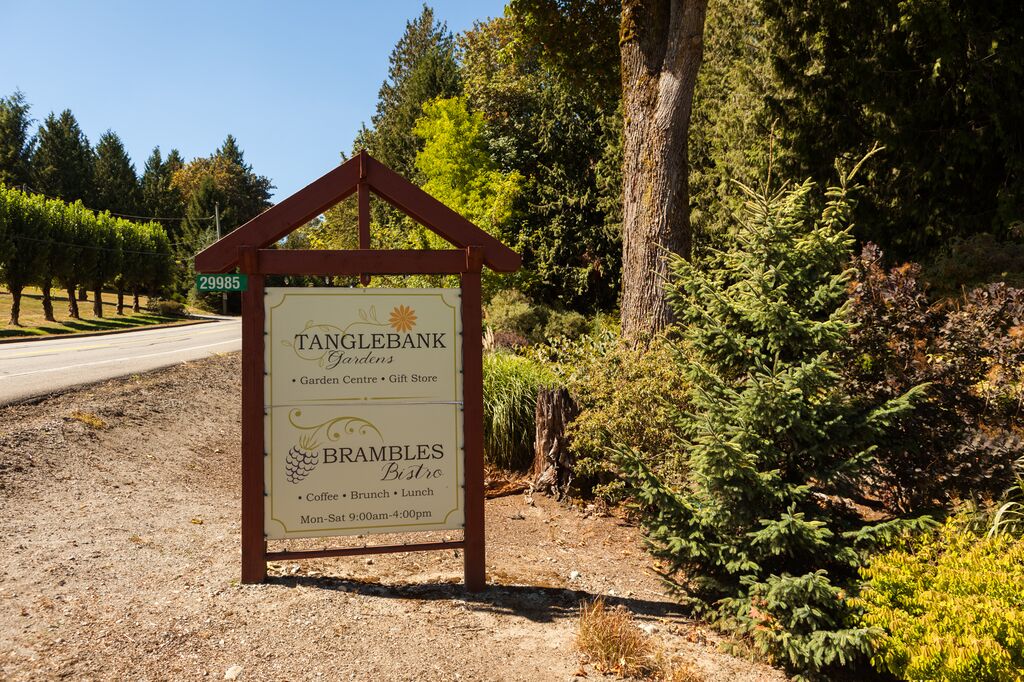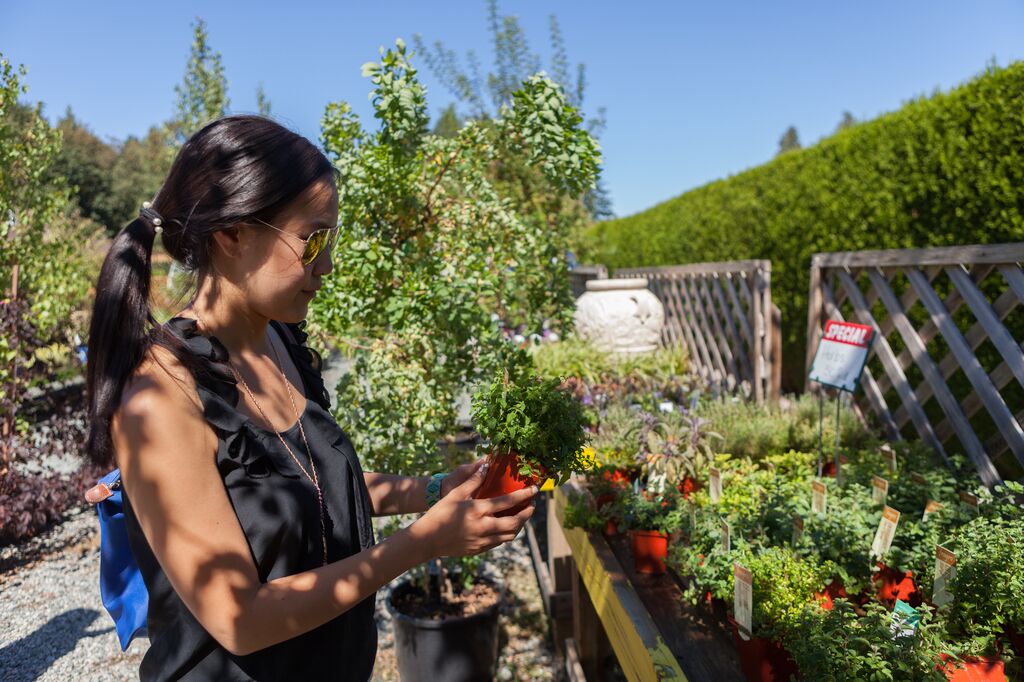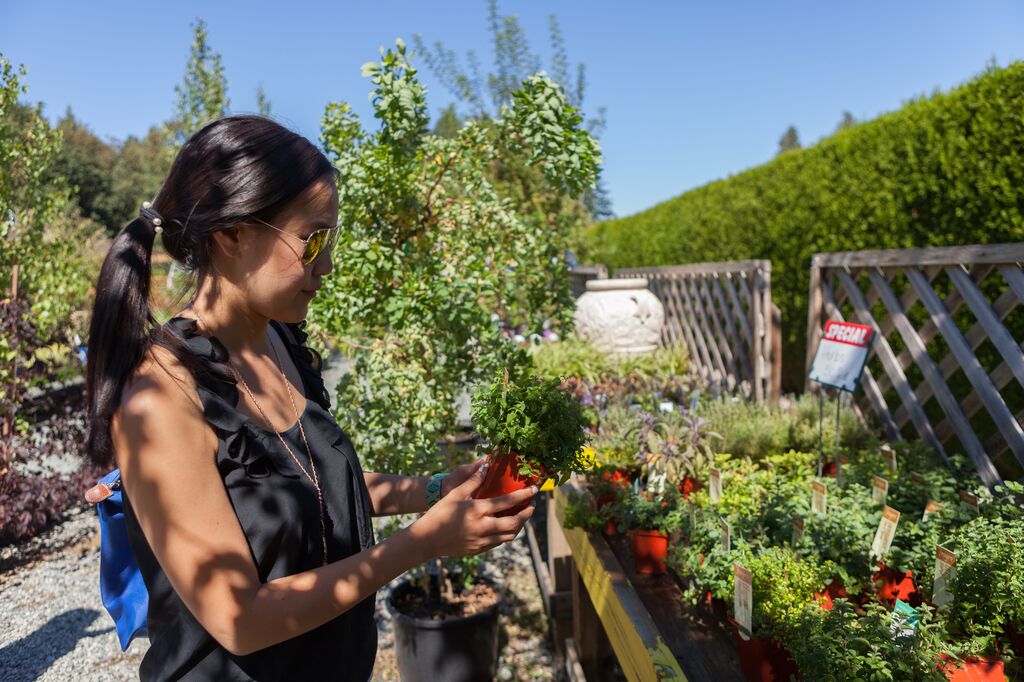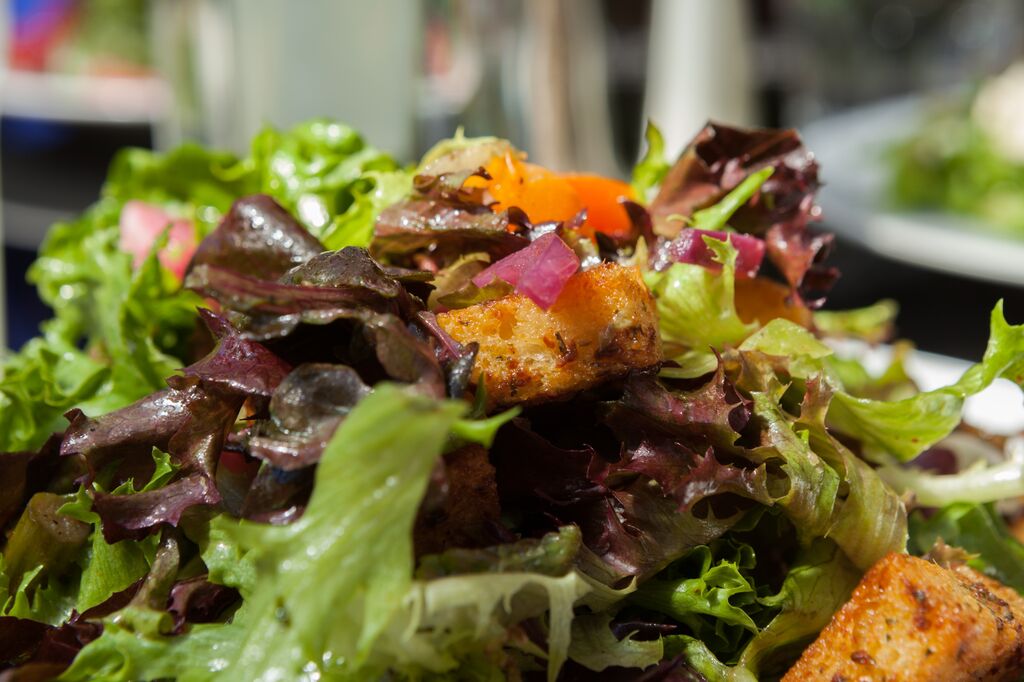 Just down the street is Onnink's Blueberry Farm, which has the motto of: "always in perfect taste". In addition to organic blueberries, you can also buy blueberry infused truffles, a bottled blueberry iced tea, even blueberry coffee! Onnink's Blueberry Farm is your one-stop shop for everything related to blueberries.  By the way, here's something us city gals outside of the Fraser Valley can definitely relate to: their high quality blueberries are used by LUSH Cosmetics in their fresh face masks.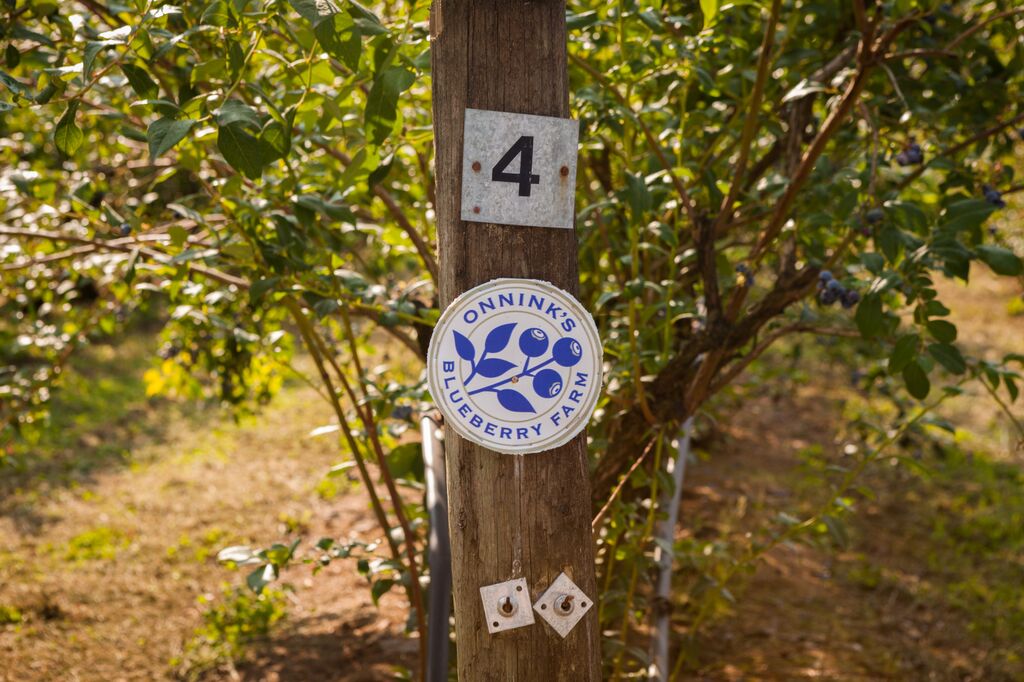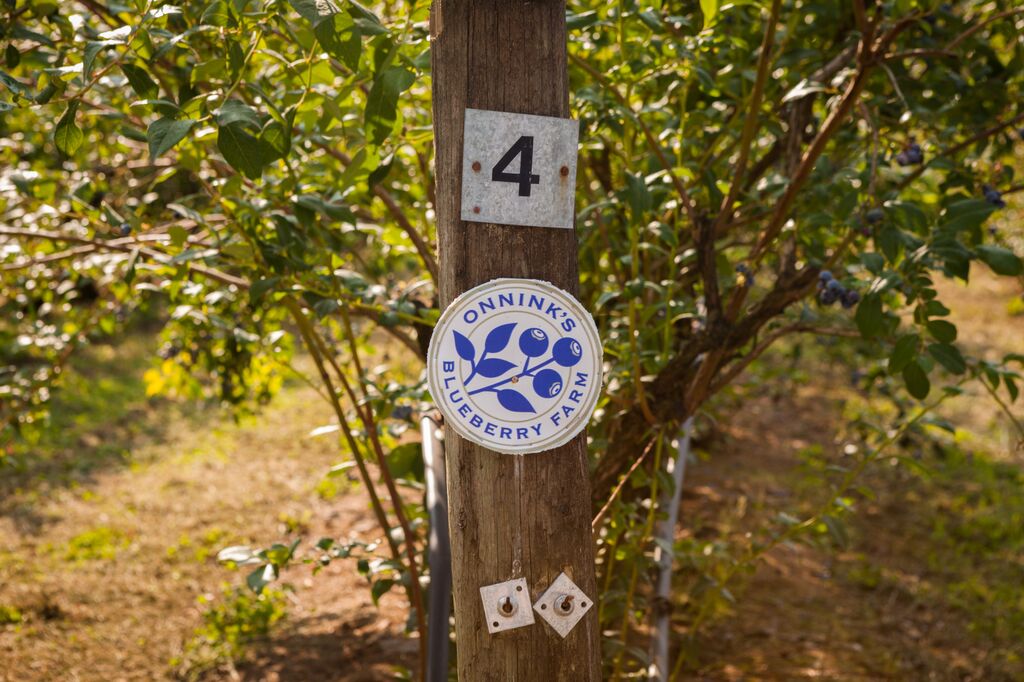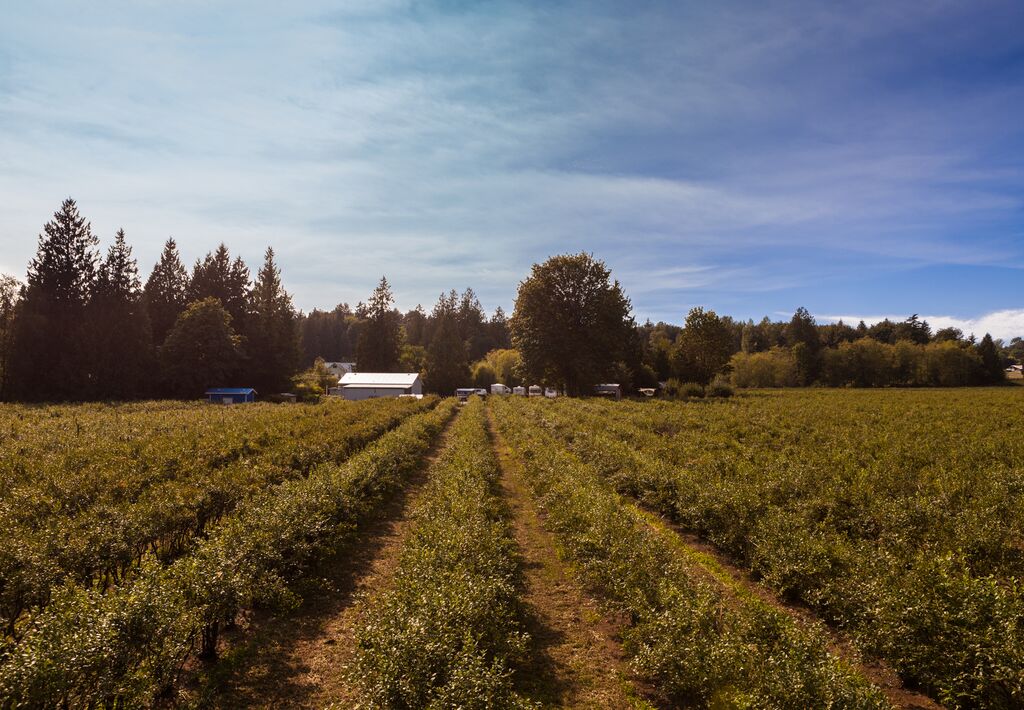 A 15 minute drive away is Maan Farms in Abbotsford, which was our most family-friendly stop of the day, but I was in no way bashful about being a kid again.  There's a grocery shop and eatery up front but the highlight for visiting families would likely be the kid-friendly "backyard" of the farm which offers tricycles on a go-kart inspired race track, rabbits running throughout, and real tractors to climb up and play on.
My favourite part was the a small petting zoo with llamas, goats, a miniature horse, a peacock, a turkey, and my favourite: two potbelly pigs named Bristle and Spike.  For the adults, there's a wine tasting area where you can try four fruity dessert wines (raspberry, strawberry, blueberry, blackberry) and maybe even take home a bottle for yourself.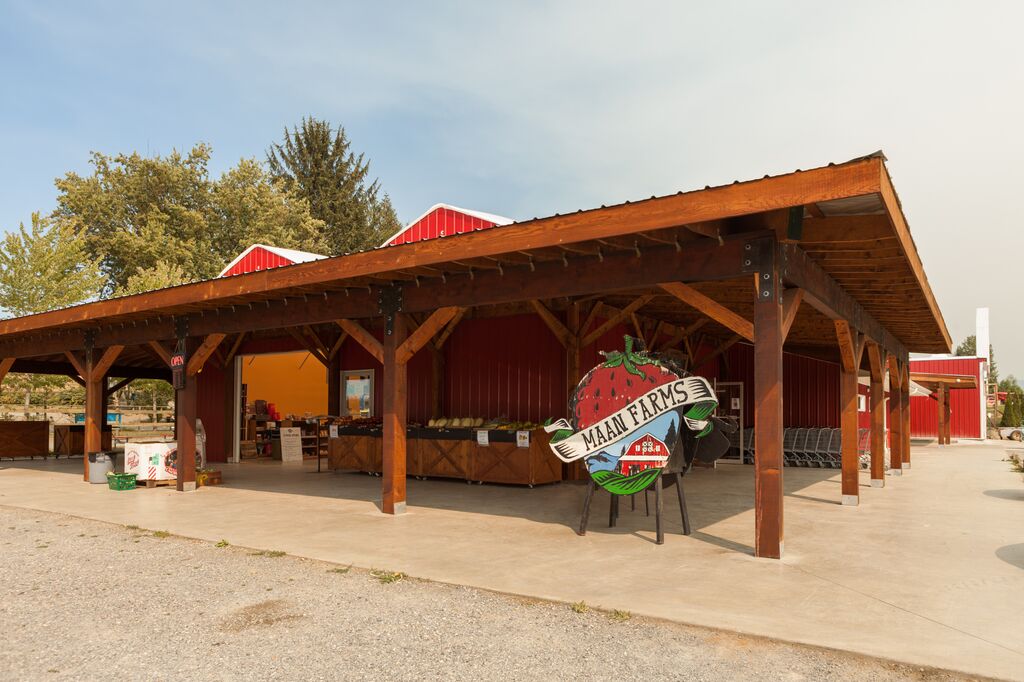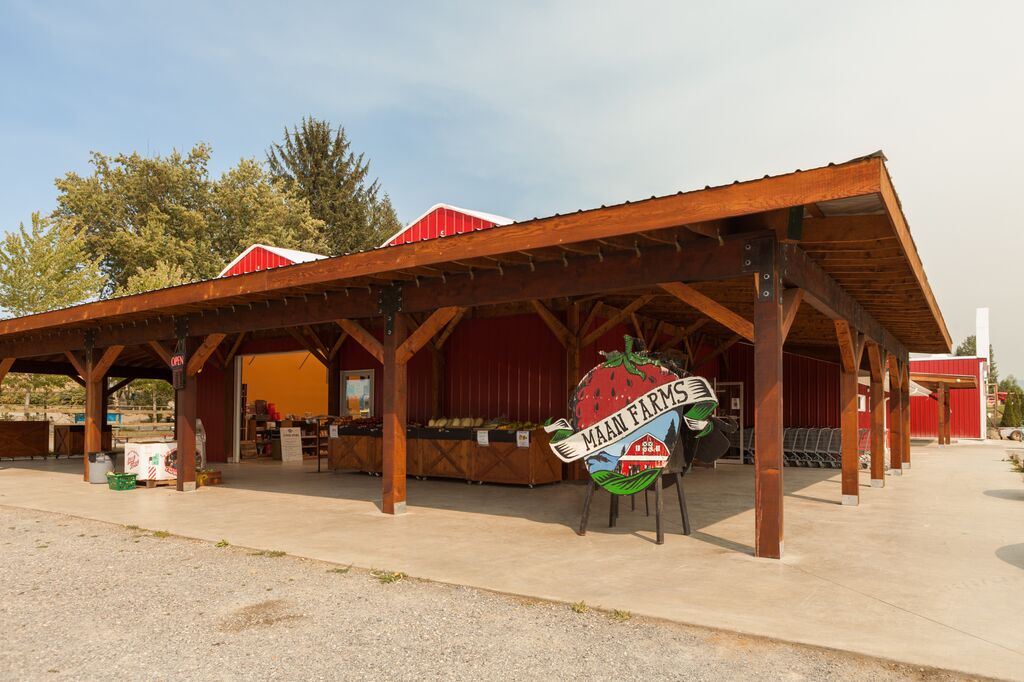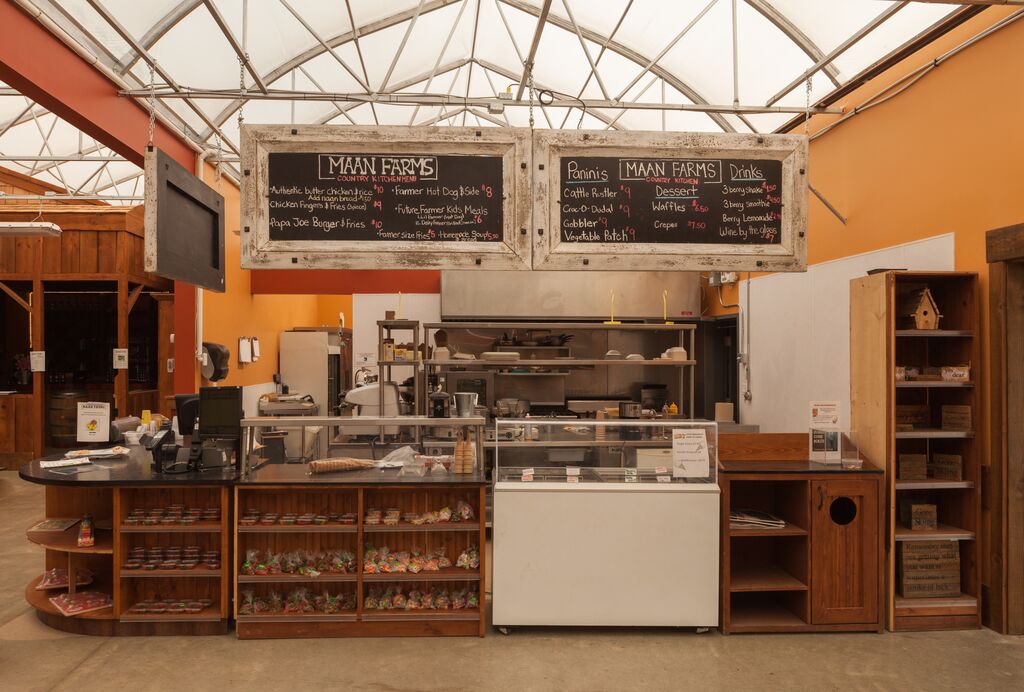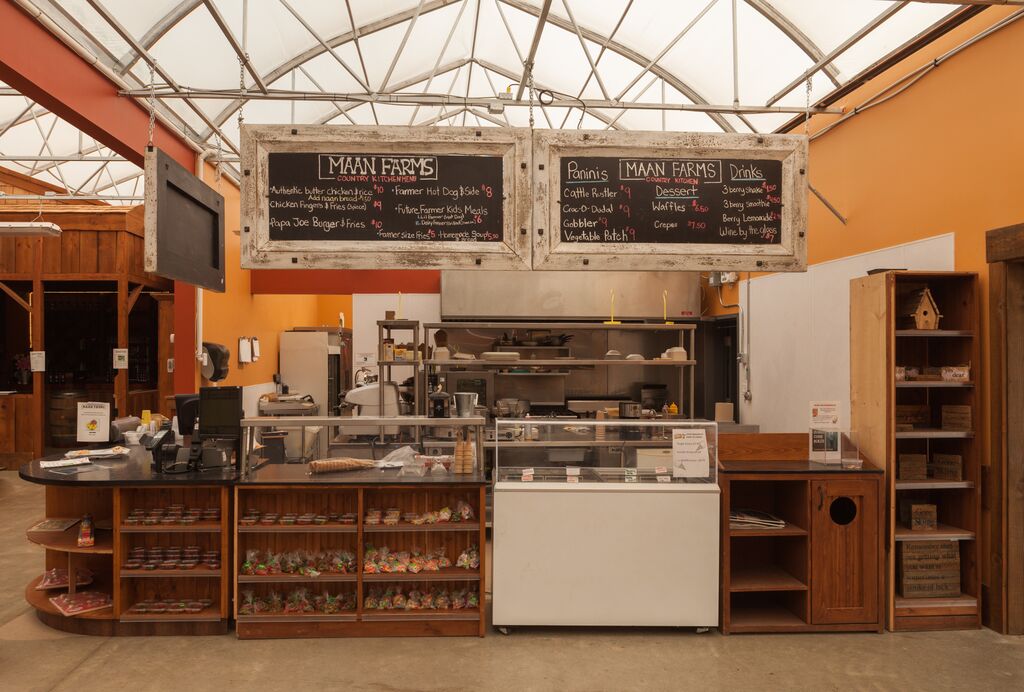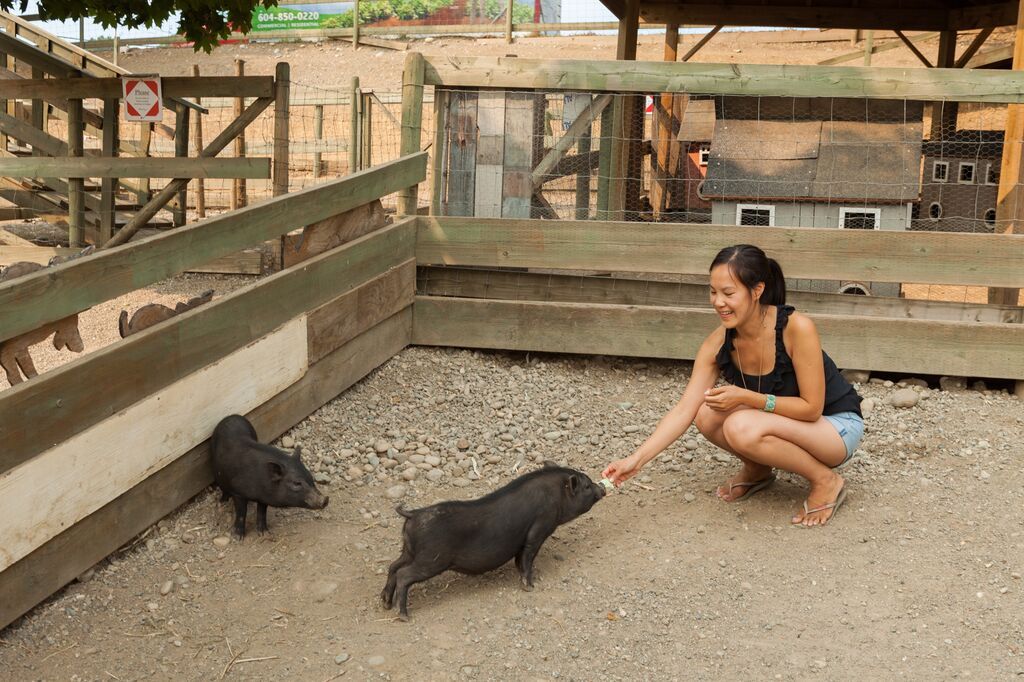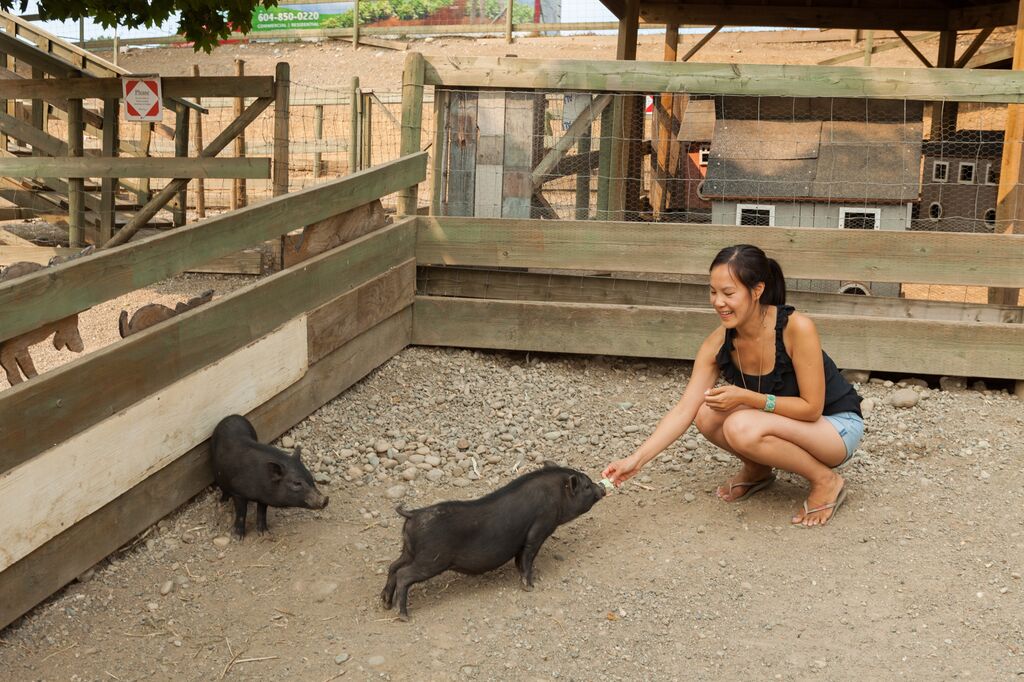 Our final stop before dinner was at The Local Harvest in Chilliwack.  What started off as a humble roadside produce stand has now grown into a 38 acre farm and multi-business collective with a market, a bakery, an eatery, and the retail flagship for Anita's Organic Mill.  Each business included into The Local Harvest share the same mission to grow and produce quality food, educate the public on the importance of local food systems and promote the development of local agriculture and food production, while providing local residents with year-round access to nutritious food.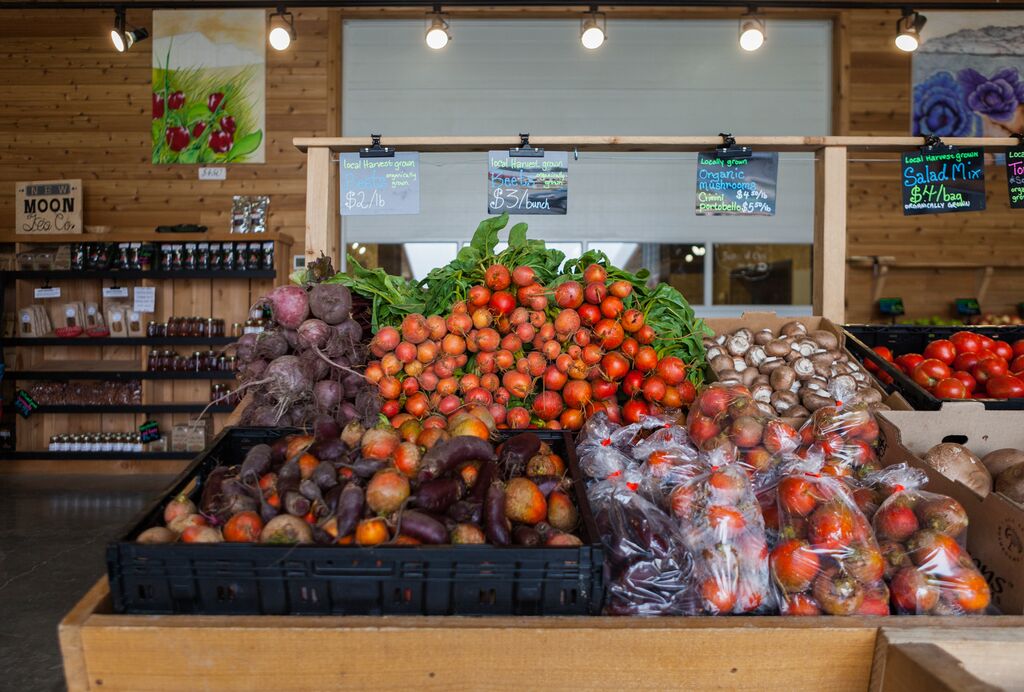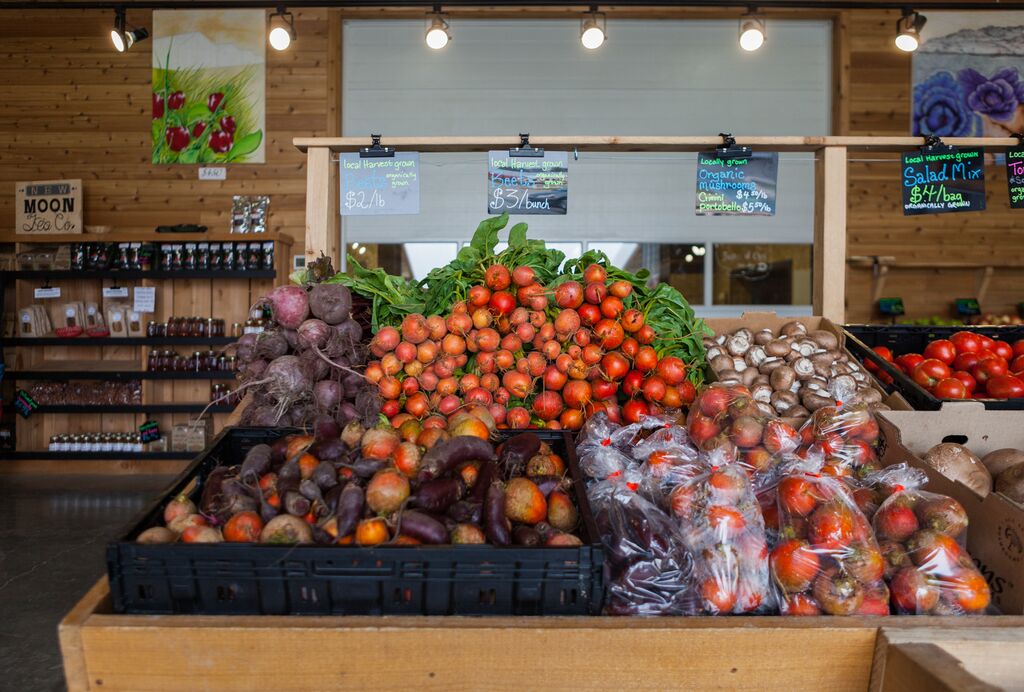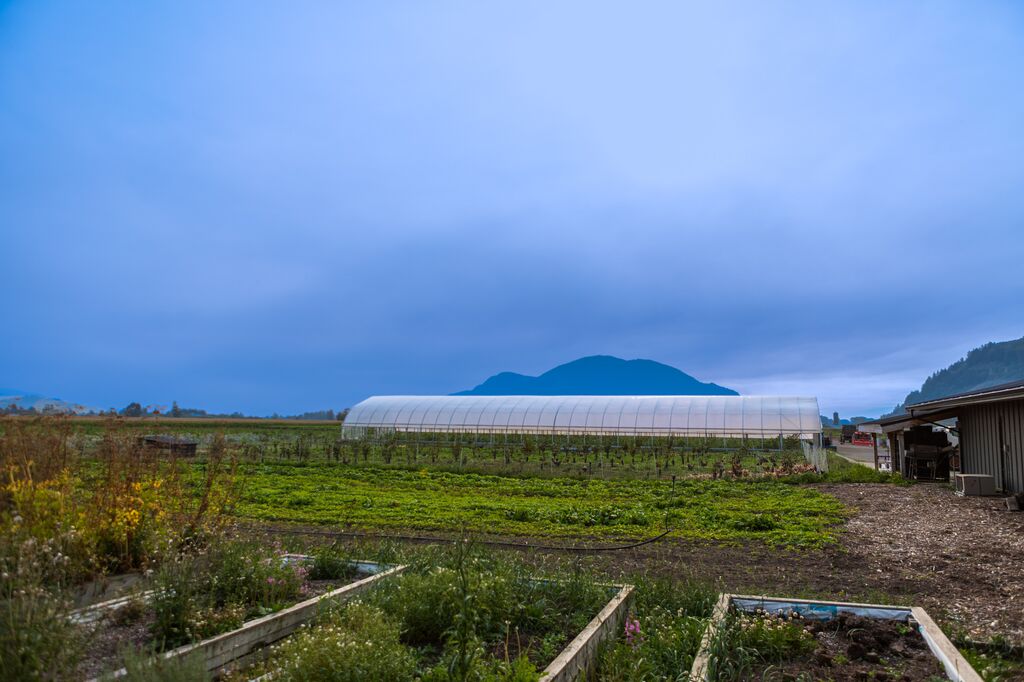 Our activity-packed day in the Fraser Valley ended off at the first-ever Cultivate garden party and dinner at the Chilliwack Corn Maze. Think of it as the Diner En Blanc of Chilliwack: outdoor long-table dining, stylish white or neutral-toned attire, fresh, gourmet dining, and a scenic backdrop and sunset view.  For more photos from this beautiful event, see our post on the Cultivate Chilliwack event recap.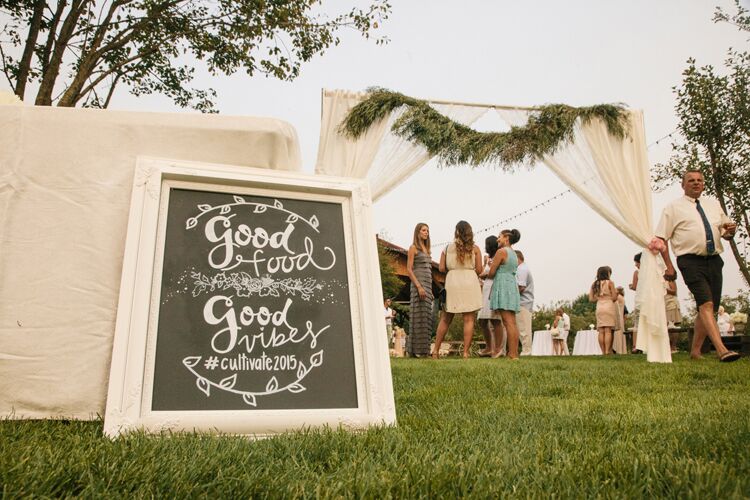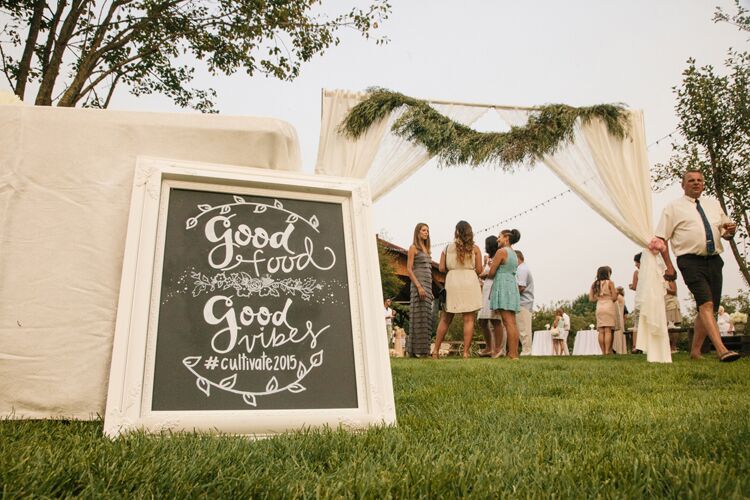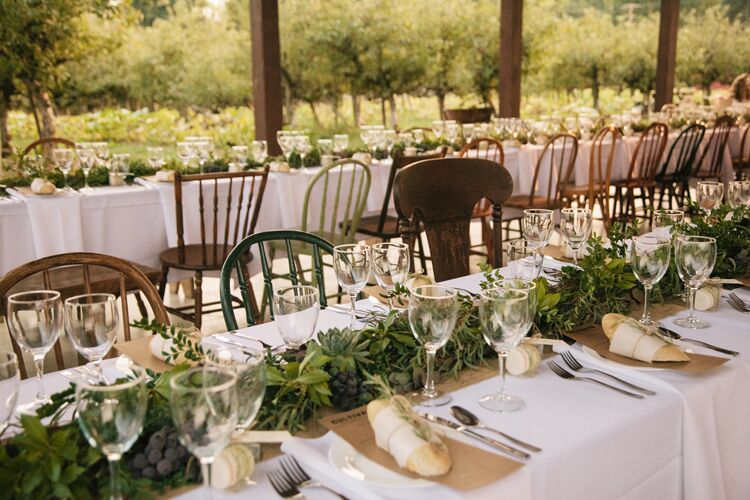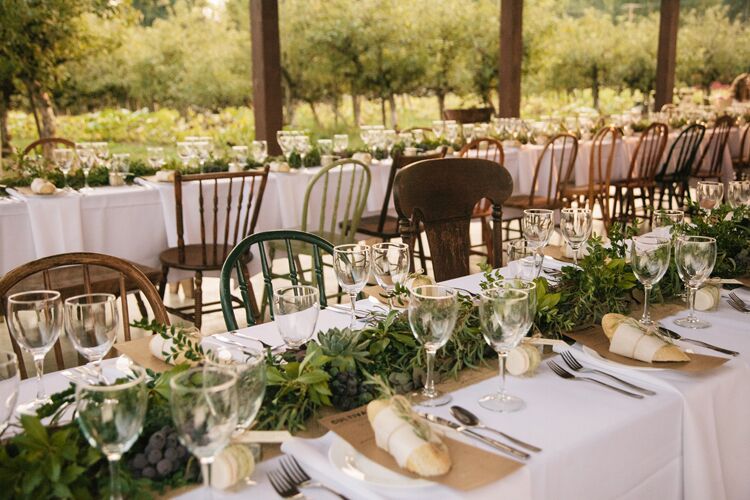 Overall, it seems like all the bloggers on this day trip had a blast and were thoroughly impressed by all the hidden gems we were introduced to in the Fraser Valley. Next time you're looking for a day-trip or weekend getaway out of Vancouver, consider The Fraser Valley – there's so much to see and do!
Thanks so much to Tourism Abbotsford, Tourism Chilliwack and Tourism Langley for giving us such a warm welcome. We can't wait to visit again!
Photo Credit: Christopher James Guy Photography