The BC restaurant chain Boathouse is known for its amazing waterfront views and ocean wise seafood selection.  This summer, Boathouse is offering a "Brews, Views & BBQ" limited-edition summer menu, inspired by the smokey flavours synonymous with the grill.
Each BBQ menu entree (T-Bone Steak, Prawn, Seafood or Steak Skewers, Baby Back Ribs) comes with your choice of two sides (pick from: Mac n Cheese, Corn on the Cob, Baked Beans, Fries, Coleslaw, Roasted Potatoes, Grilled Veggie Skewer).  For an additional $10, you can make it a 3-course meal by picking a starter (Seafood Chowder, Seasonal Greens or Caesar Salad) and a dessert (Creme Brulee or Strawberry Cream Pie).
Between the two of us, we each opted for a main course and shared the starter and dessert.
Here's what we had: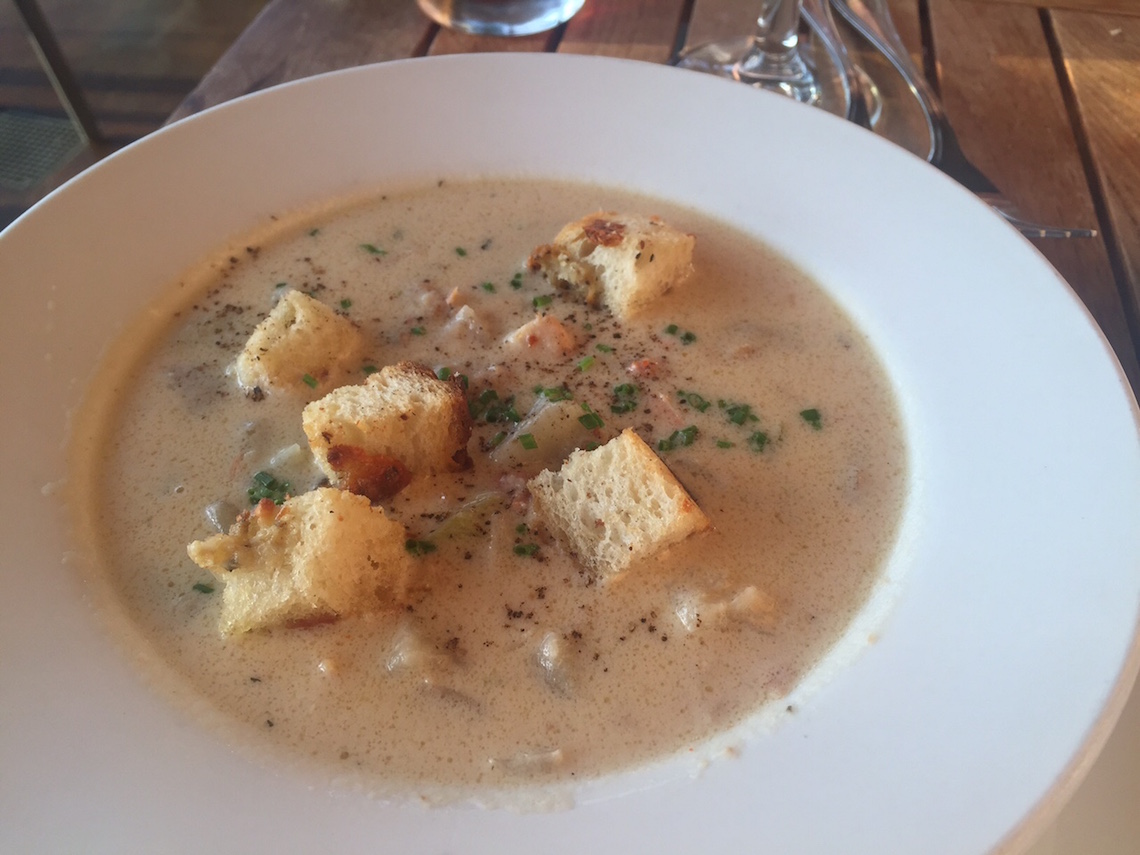 The Seafood Chowder is an Oceanwise combo of Sockeye Salmon, Clams, Cod and Halibut.  Despite a creamy texture and generous ingredients, the chowder was surprisingly light.  Boathouse Executive Chef Brent Fisher explained to us that the "secret" to a good chowder is in having a good broth that the ingredients can stew in and absorb the flavour.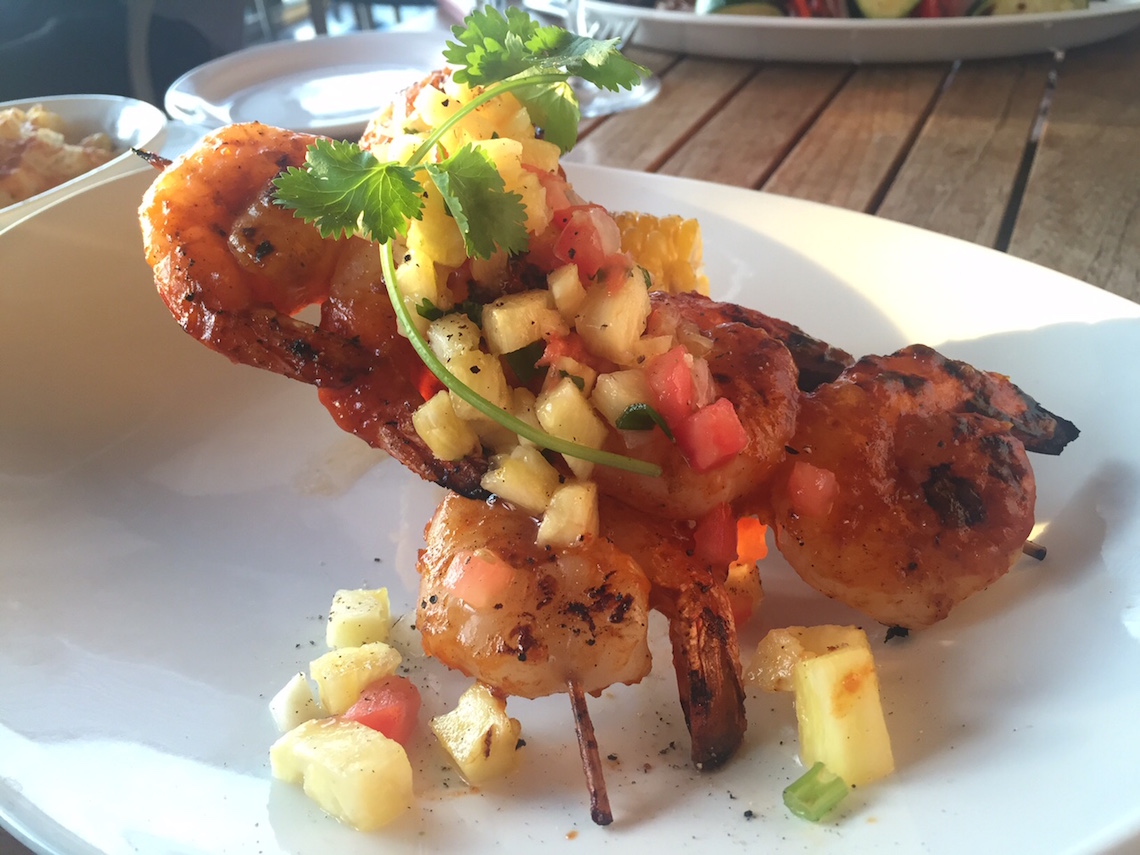 The BBQ Prawn Skewers was my favourite dish of the evening.  Juicy grilled prawns are coated with an in-house made spicy chipotle BBQ sauce.  Sweet and slightly caramelized fresh pineapple are grilled with butter, then chopped into a tropical salsa to top the dish.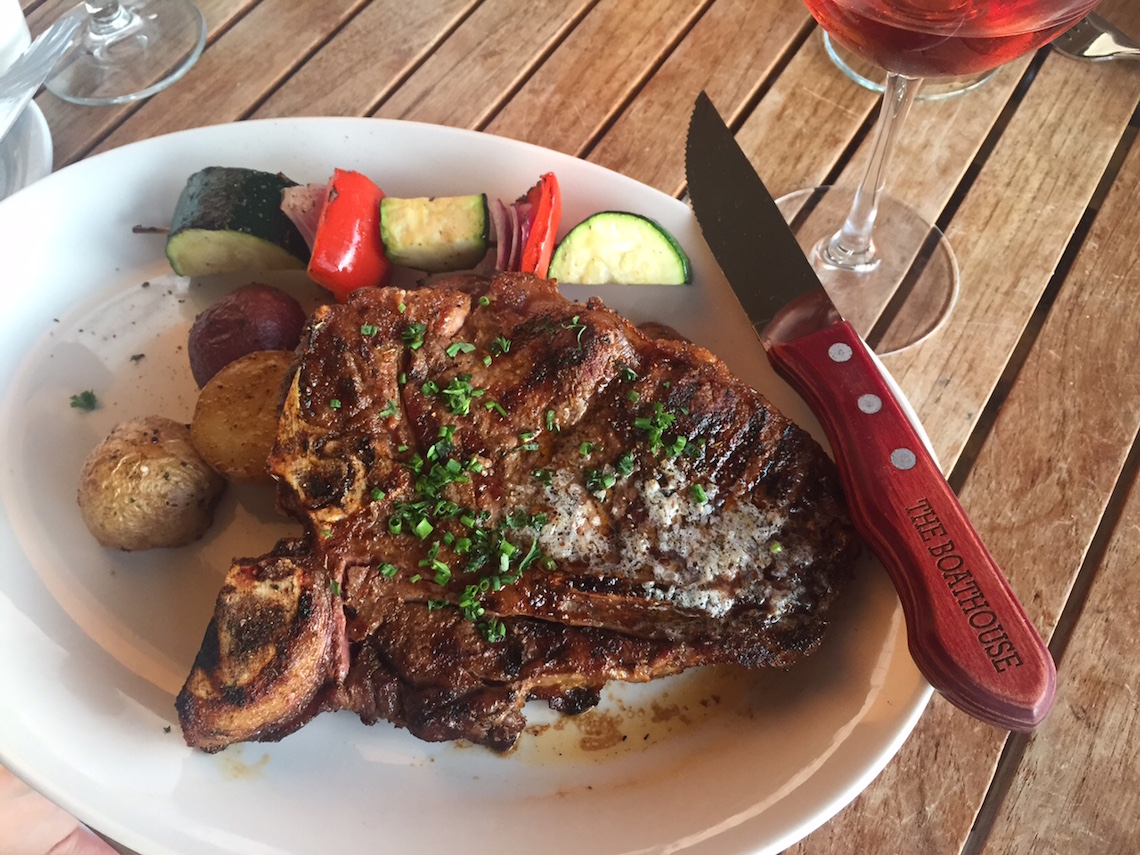 The 16 oz. T-Bone Steak was very flavourful, and we paired it with a classic side of Roasted Potatoes and a Grilled Veggie skewer, paired with the featured wine: a glass of Sandhill Rose ($12.99).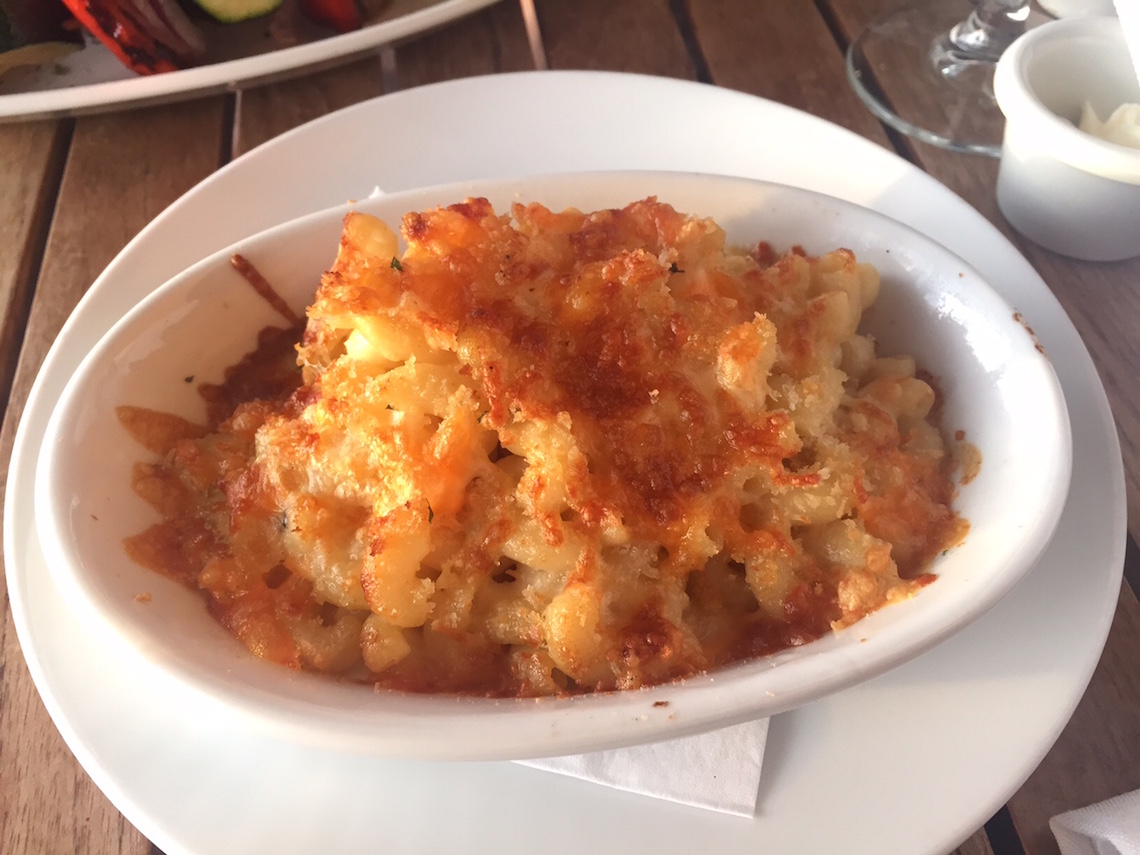 The Mac 'n' Cheese came as a highly recommended side, and is made with three types of cheese: asiago, cheddar and grana padano.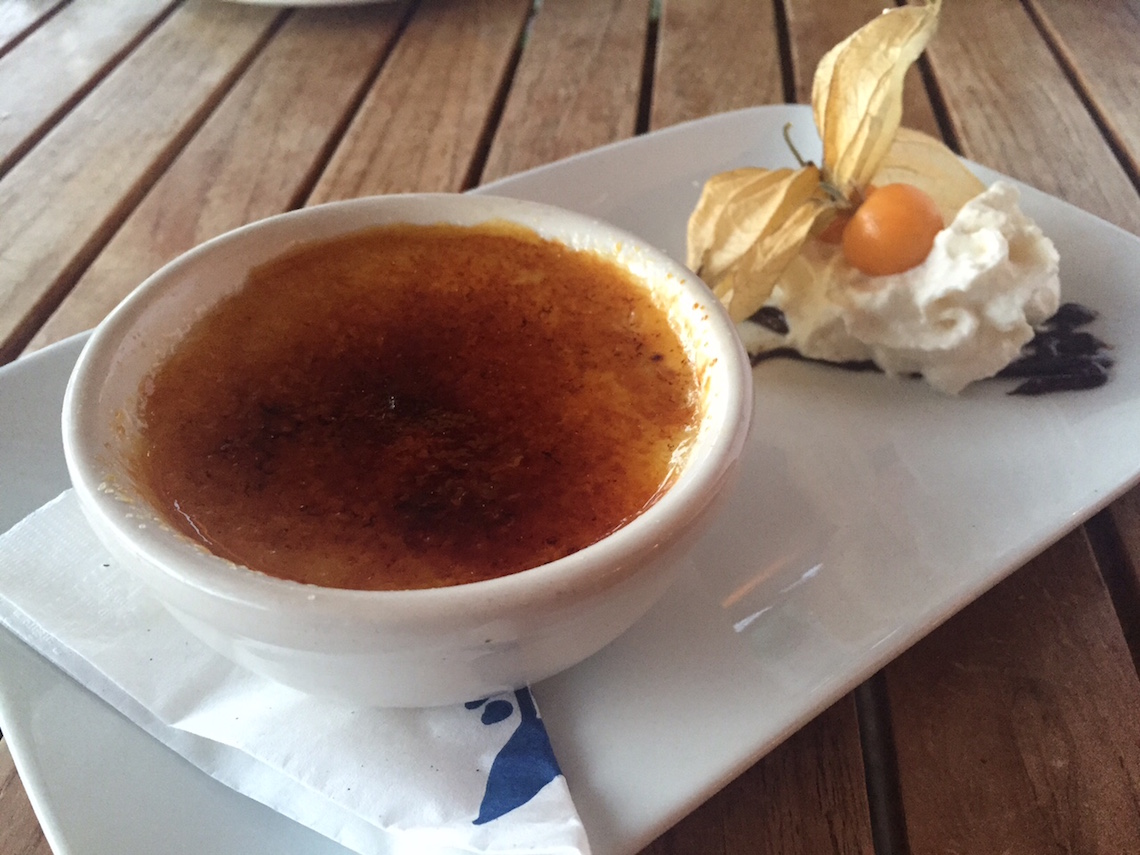 Finally, for dessert, we had the Creme Brûlée – the flavour of the night was vanilla, but if you go another time, the featured flavour may be different – maybe a green tea or a hazelnut instead?
As we were finishing our meal, this was the million dollar waterfront sunset view we had from Kits Beach.  We even spotted a whale (it was just a tiny speck in the water)!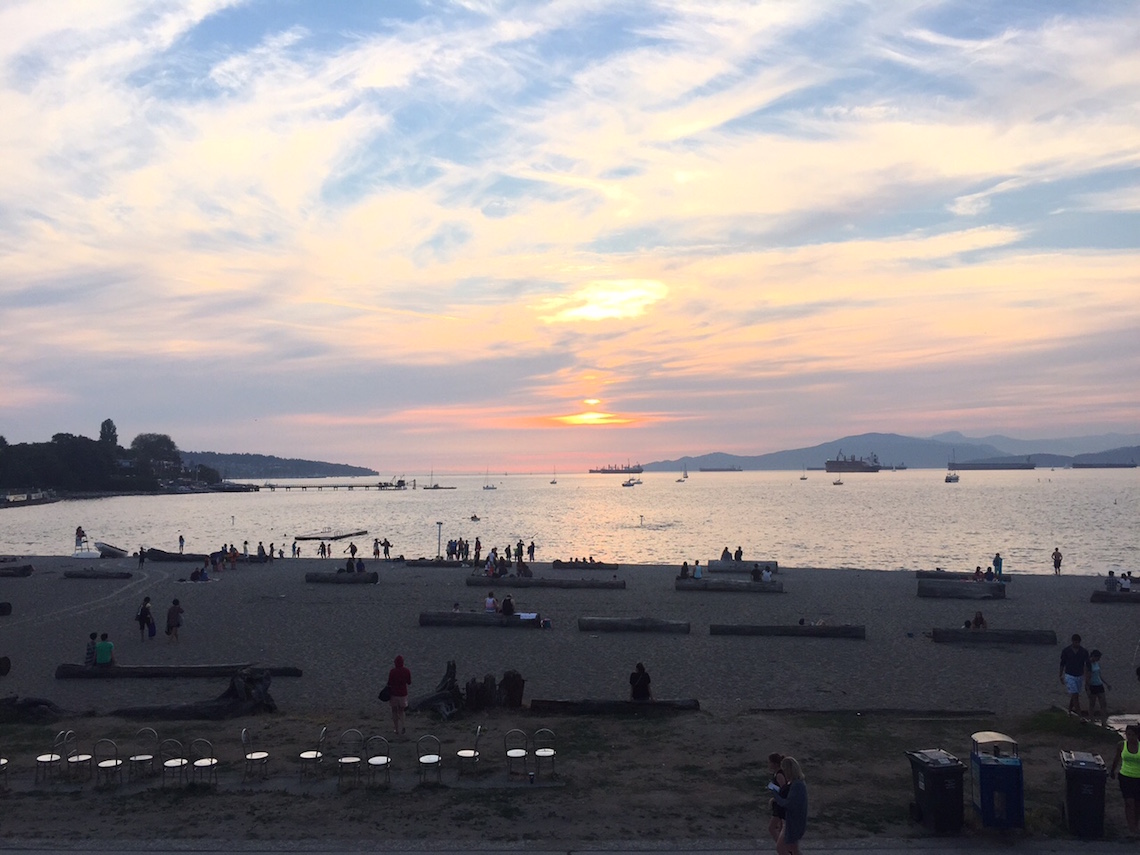 To try the limited-edition BBQ menu for yourself, visit any of the seven Boathouse Restaurant waterfront locations in BC:  English Bay, Kitsilano, Horseshoe Bay, White Rock, Richmond, New Westminster and Port Moody.