As beauty enthusiasts become more conscious about what they are putting on their skin, new skincare brands have emerged with a focus on natural ingredients and eco-friendly practices.  Modern Mix Vancouver has put together a list of five natural skincare brands that we are entrusting our skin to this summer.
In addition to the majority of the components in these skincare lines being derived from natural ingredients, there are some other "green" benefits as well – whether it be cruelty free (no animal testing), fair trade (labourers who harvest the ingredients are paid a fair wage), organic (ingredients grown without the use of pesticides), or made with recyclable packaging.
For example, one of the most popular products by Vancouver-based Fable Naturals is a vegan lip balm housed in compostable tubes.  The packaging is made from 100% recycled paper and break down quickly in a home compost. Meanwhile, UK brand Pai, which is now available in Canada, is certified organic by the UK Soil Association, which is the equivalent of the "USDA Organic" stamp more commonly seen in North America.  Of course we can't leave out Caudalie French beauty products, which features naturally-based luxury skincare.
To find out more about each brand, scroll left and right through our picks below: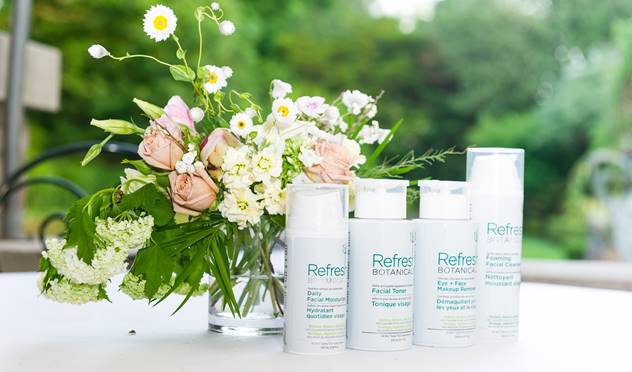 Refresh Botanicals
The all-natural Canadian skincare line Refresh Botanicals product range offers a full skin care system for use on all skin types or any skin concern – from oily, acne prone or persistent dry skin to those concerned with showing natural signs of aging.

Our favourite from the collection is the Daily Facial Moisturizer, which has a light and refreshing cucumber scent. The formula is lightweight, and not oily at all. Because the texture is quite thin and watery, a little goes a long way.

Available at the West 4th and West 10th locations of Pharmasave, and Green Field Spa at 8138 Granvlle Street.
Refresh Botanicals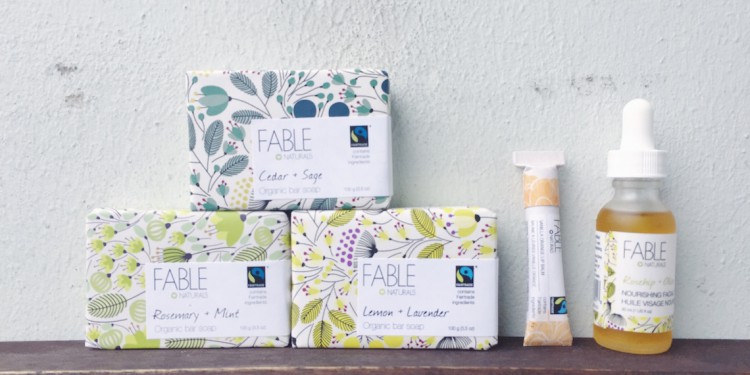 Fable Naturals
Fable Naturals products are all made lovingly by hand in Vancouver, BC, using healthy, organic ingredients such as fair trade olive oil, cocoa butter and cane sugar, and are distributed across the country. In fact, the entire line is fair trade certified through Fairtrade Canada.

Fable has a wide range of nourishing bath, body, and facial products. Their most popular item is the vegan lip balm in compostable tubes; they are made from 100% recycled paper and break down quickly in a home compost.
Fable Naturals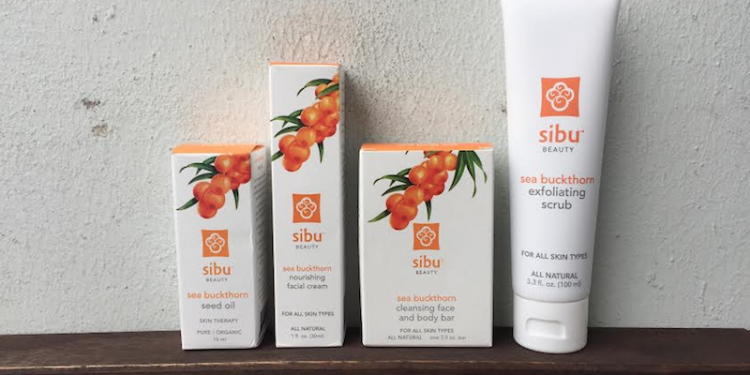 Sibu Beauty
Sibu's lineup is 100% natural, organic and super easy on skin. What's also a huge plus is that all of its products are made with Sea Buckthorn, which is full of natural repairing properties, making them great for post sun use, or for people with excema, rosacea and acne.

Additionally, all ingredients used in Sibu products are sourced through fair trade, and are cruelty free and vegan.

Sibu is available in the beauty and skincare section at Whole Foods.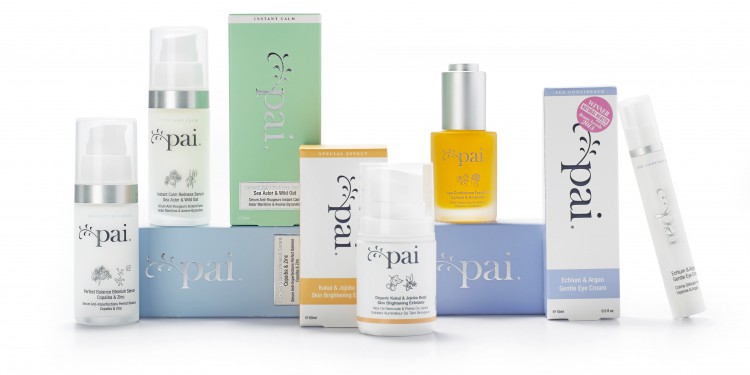 Pai Skincare
Pai Skincare founder Sarah Brown was inspired to create a natural skincare range after years of suffering from a bad skin allergy. Launching Pai, her goal was to create the cleanest pant-based skin care on the market, with a range of organic products formulated for people with very sensitive skin.
Pai Skincare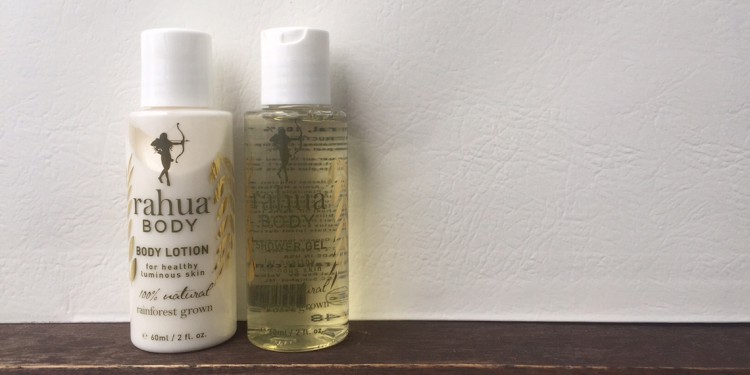 Rahua
Moisturize and nourish your skin to health with Rahua Body Lotion. This rich 100% natural, organic, gluten free and vegan Body Lotion uses omega-3 and -9 compounds in conjunction with Rahua (pronounced Ra-Wa), which is a highly potent and restorative oil from the Amazon Jungle.

Rahua is available at Kiss and Make Up in Olympic Village.
Rahua