From the moment you step inside Frilly Lilly, everything, including the name of the boutique, prepares you for a girly experience.
Home to all things lovely, this Calgary-based beauty chain not only functions as a nail and waxing salon, but also features an adorable boutique up front with stylish jewelry, accessories and their own Frilly Lilly line of body, bath and nail care.
Frilly Lilly: The Boutique
If it weren't for the sign out front advertising its waxing services, it'd be easy to think that Frilly Lilly was just a fashion and accessories boutique because that's what you see through the storefront windows.  Chic accessories are dangled throughout Frilly Lilly – on jewelry racks, tiered on cake platters, draped over gold-patterned hardcover books, hung over mirrors and displayed in glass goblets.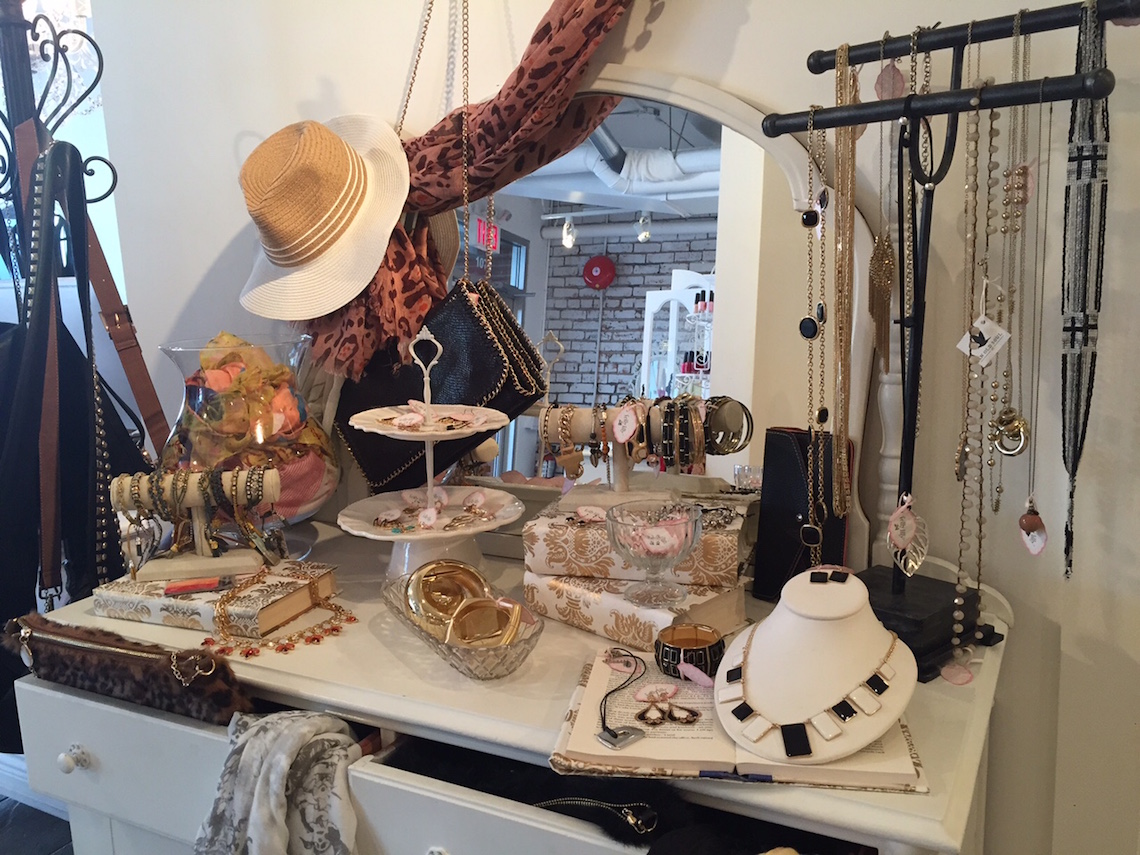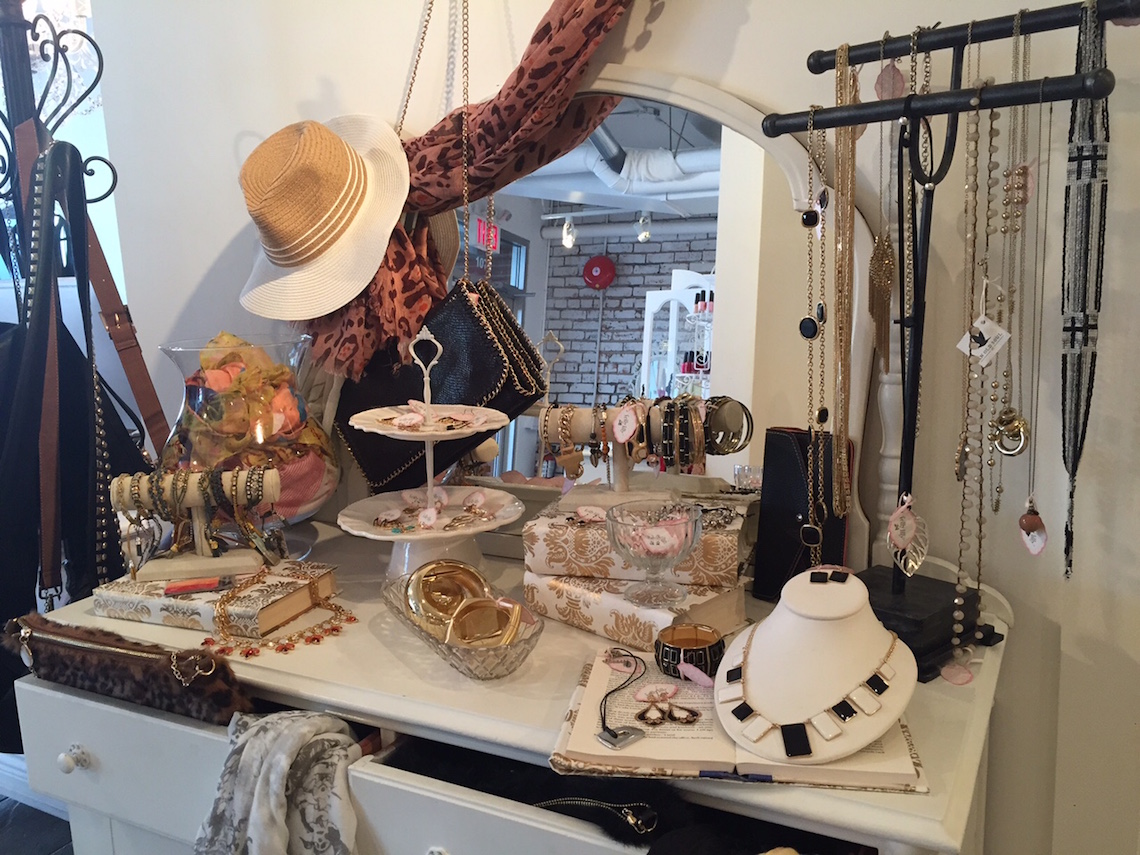 Frilly Lilly has also started featuring the local brand Blue Owl Designs, a line of affordable jewelry which was started by two sisters, Taylor and Sydney Campbell, in Vancouver.  Their stud earnings are only $10/pair at Frilly Lilly!  The Blue Owl sisters also just designed their first apparel piece, the "Just Love" tank, which is printed locally on soft and sustainable bamboo material.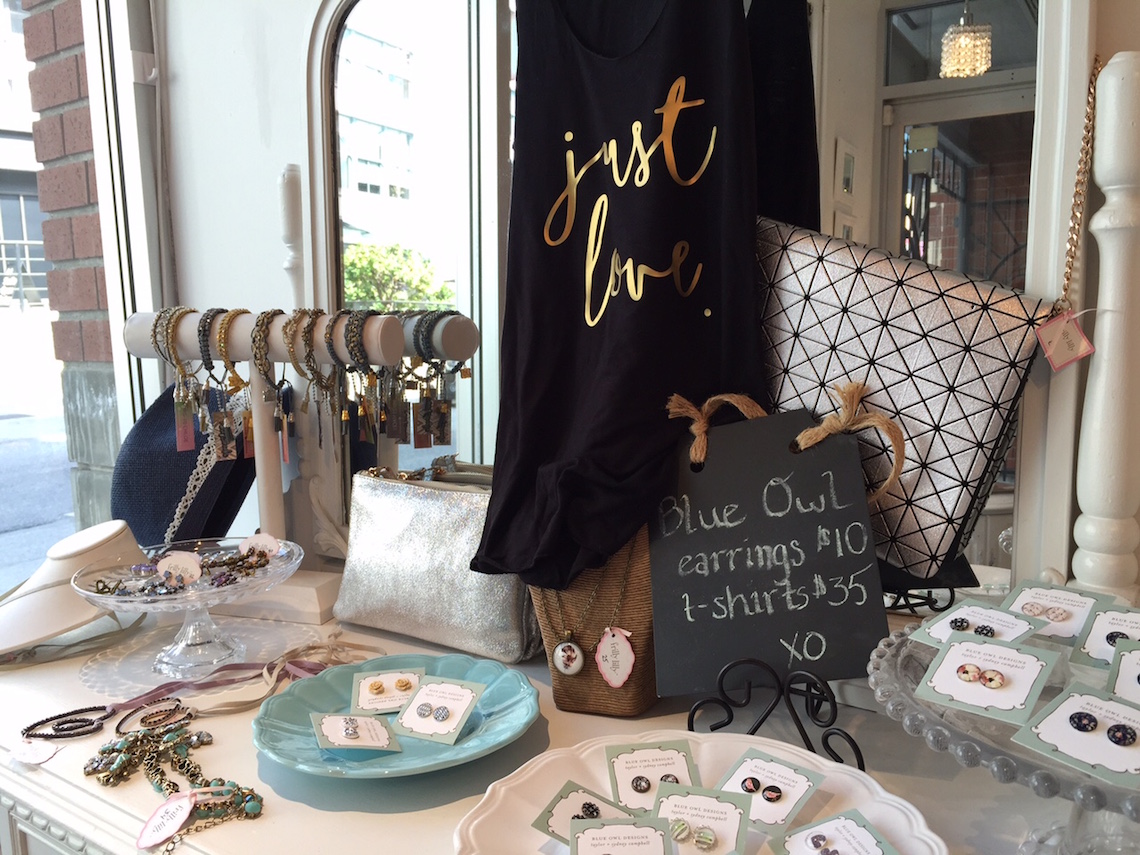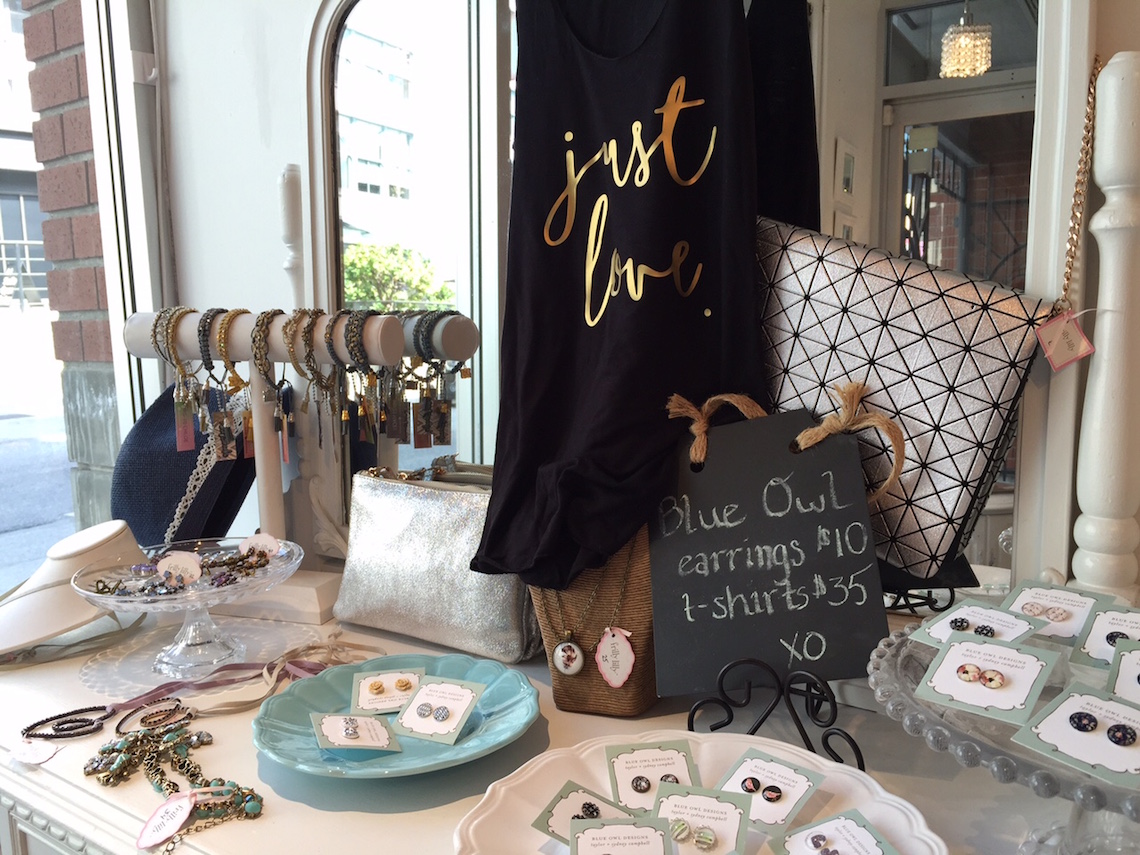 In the boutique section, there's also a wooden wardrobe which showcases Frilly Lilly's own line of body, bath and nail care.
Frilly Lilly: The Salon
Just beyond the boutique section of Frilly Lilly, is the manicure / pedicure area.  For a regular manicure, Frilly Lilly's own line of nail polish is used. However, for a gel treatment, you can pick colours from the Shellac or Gelish collections.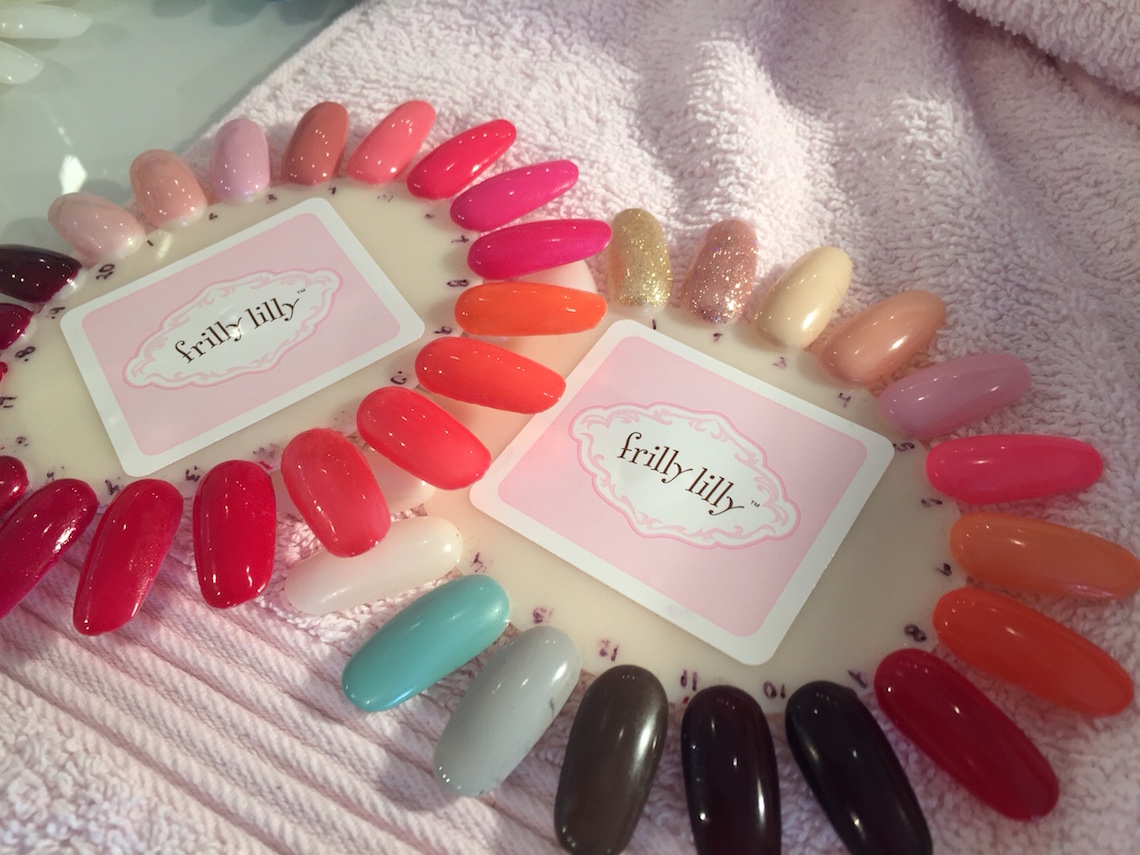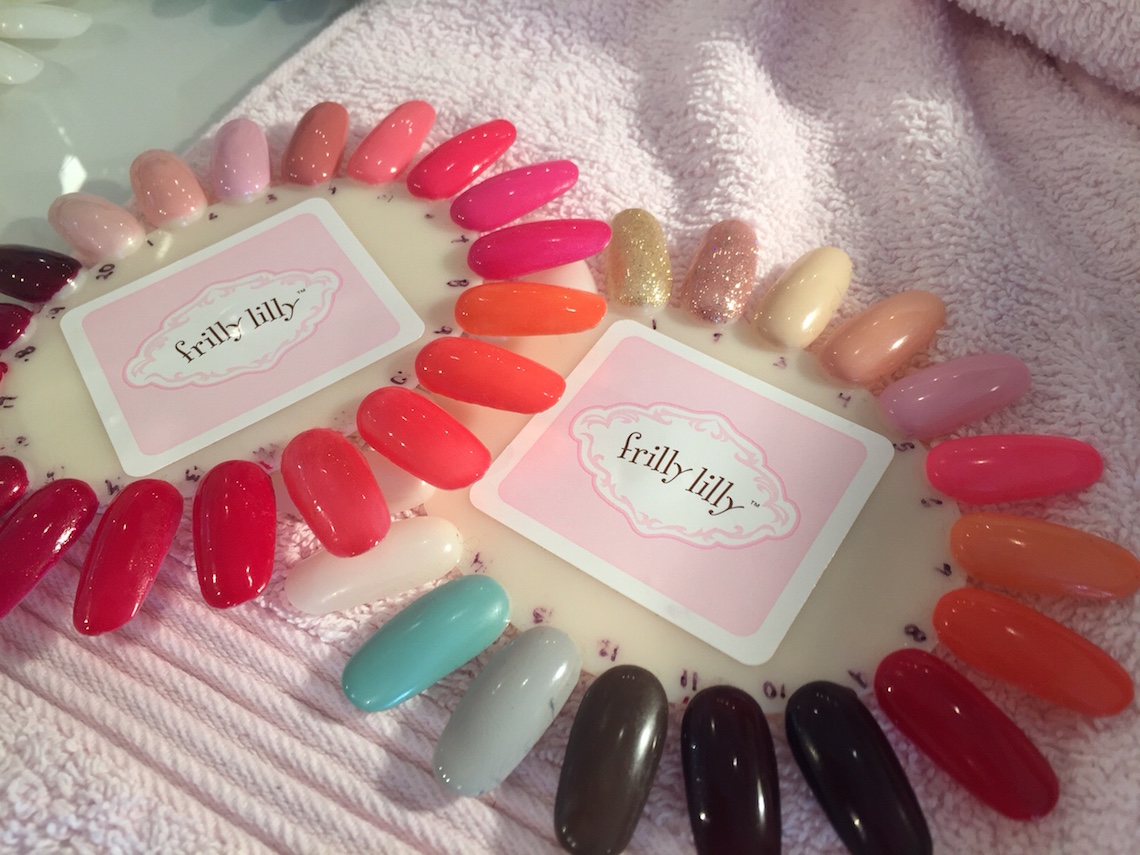 I absolutely adore the "throne" you can climb up on for pedicure treatments.  Girly pillows are scattered on comfortable cushioned bench, and you can sit with a cup of complimentary tea or read a magazine while you're getting your nails done.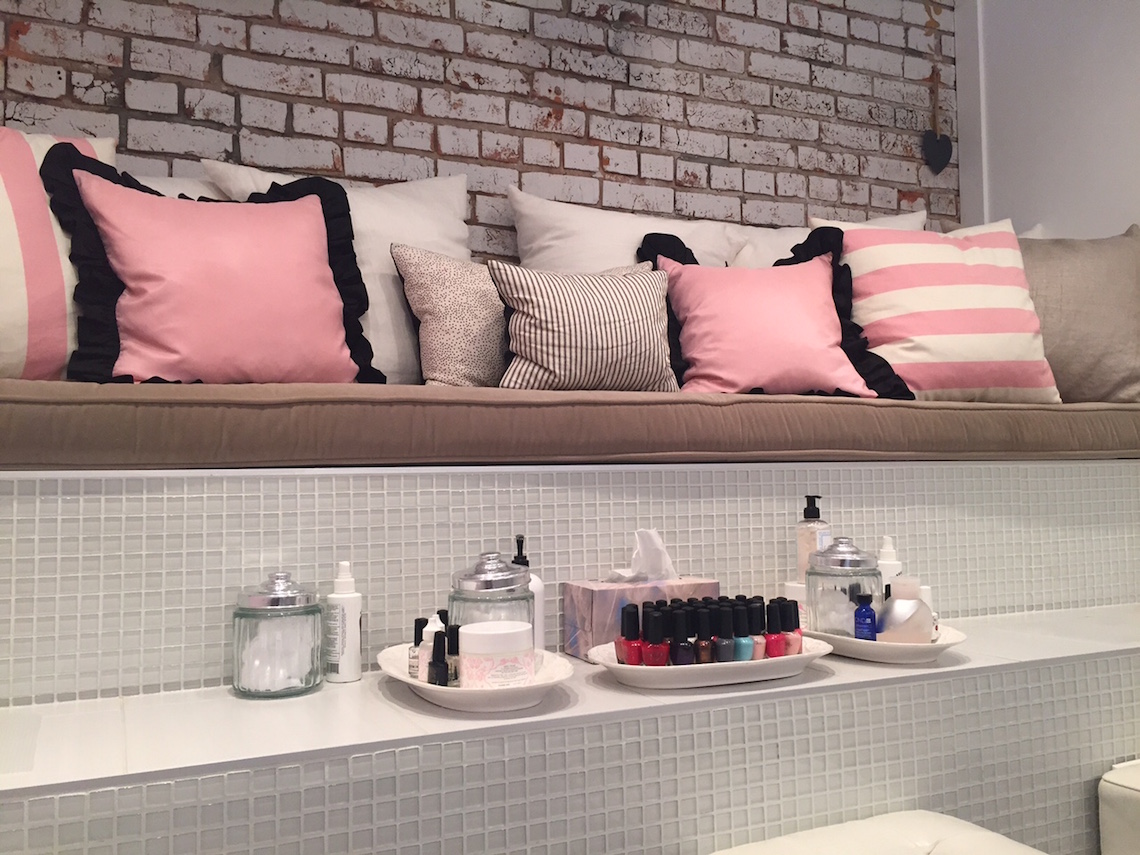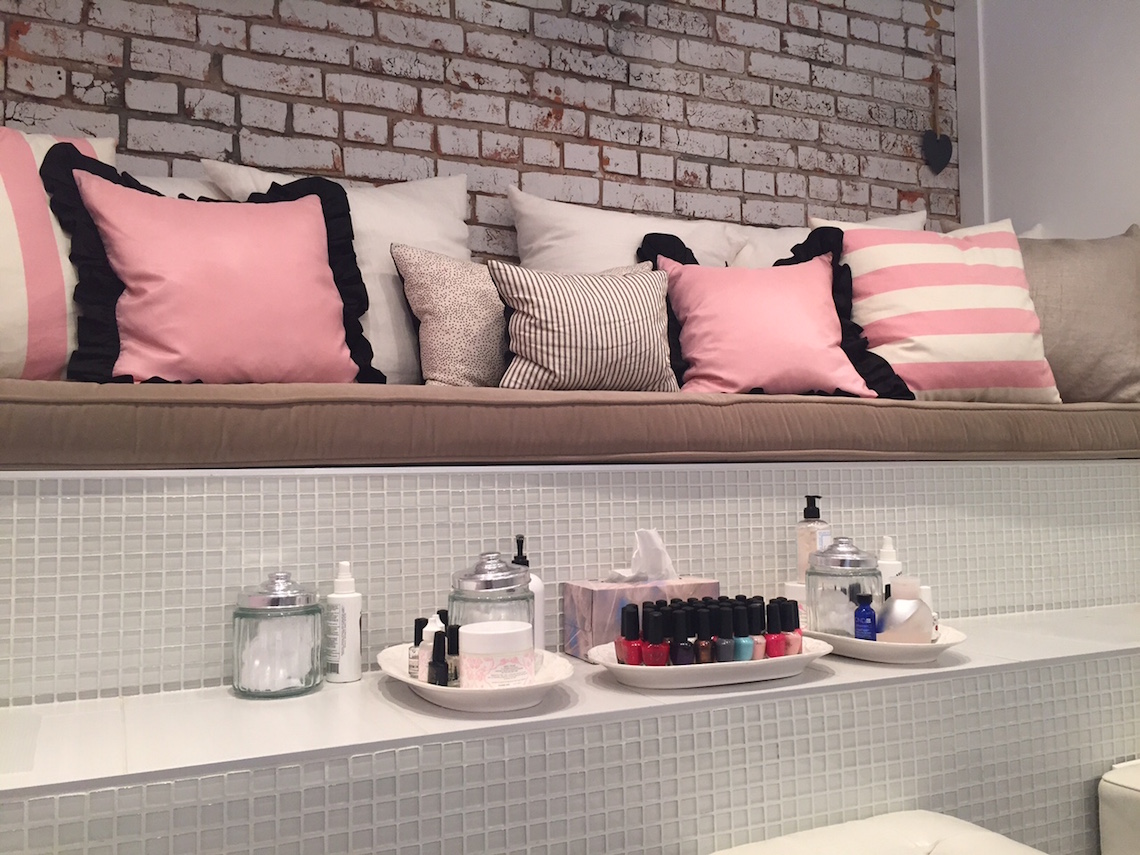 Here's what my Gelish manicure looked like – thanks to Annmarie for her careful and steady hands:
For more information about Frilly Lilly, check out FrillyLilly.ca or visit them in person at 1076 Hamilton Street in Yaletown.