I first had the idea of doing the Garibaldi Lake hike when I saw scenic photos show up on my Facebook and Instagram feed of beautiful turquoise blue water in BC, and I wanted to see this view for myself.  Because this is an 18km roundtrip journey (about 5+ hours, not including time spent at the lake) we allocated an entire day for this hike.
About 15 minutes past Squamish (as you're heading East along highway 99), there's a turnoff to Garibaldi Provincial Park. Keep driving and you'll eventually reach a few parking lots, although on busy weekends, you'll see cars parked along either side of the road long before you actually reach the lot.
The hike is 9km up to Garibaldi Lake, an 18km round-trip.  It took us about three hours to hike up, but only two hours and 15 minutes for the descent.  I think because the hike is so long, the trail wasn't overly crowded when we went.  Note that dogs are not allowed on the hike.
We started on the hike around 1pm, and even on a hot day, we didn't feel too much heat from the sunshine because the whole hike is shaded by the forest.  The first 7km of the hike is all uphill, with a gradual incline and switchbacks as you head up the trail.
After 7km it's less steep, and there are even parts which are slightly downhill.  Around the 7km mark, there's a lookout point that's 100m to the right of the trail.  I'd recommend taking a peek (or maybe do it on your way down), because this is the view you get: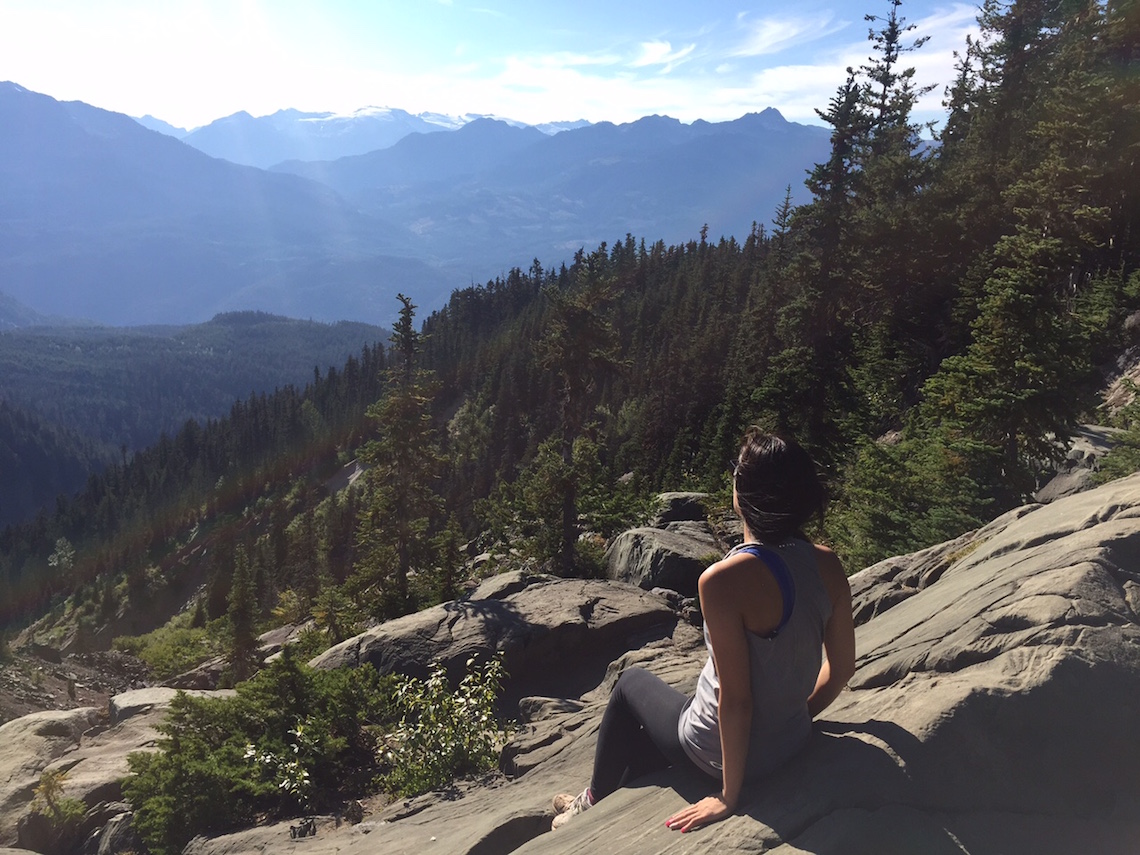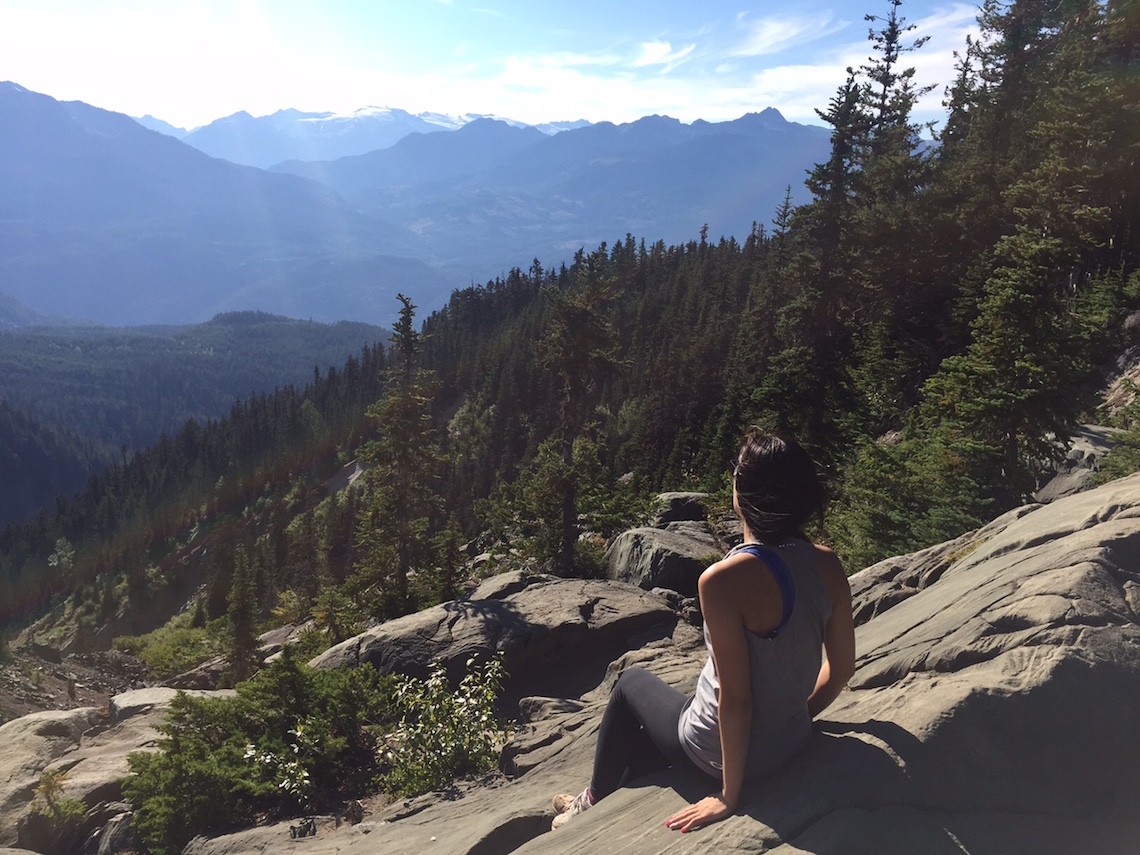 After 7km or so, we started seeing water, but THE Lake is still 2km further.  In fact, I was wondering why the trail was still inclining, taking us away from the water.  We passed through a few bridges and saw some small streams and other moving bodies of water.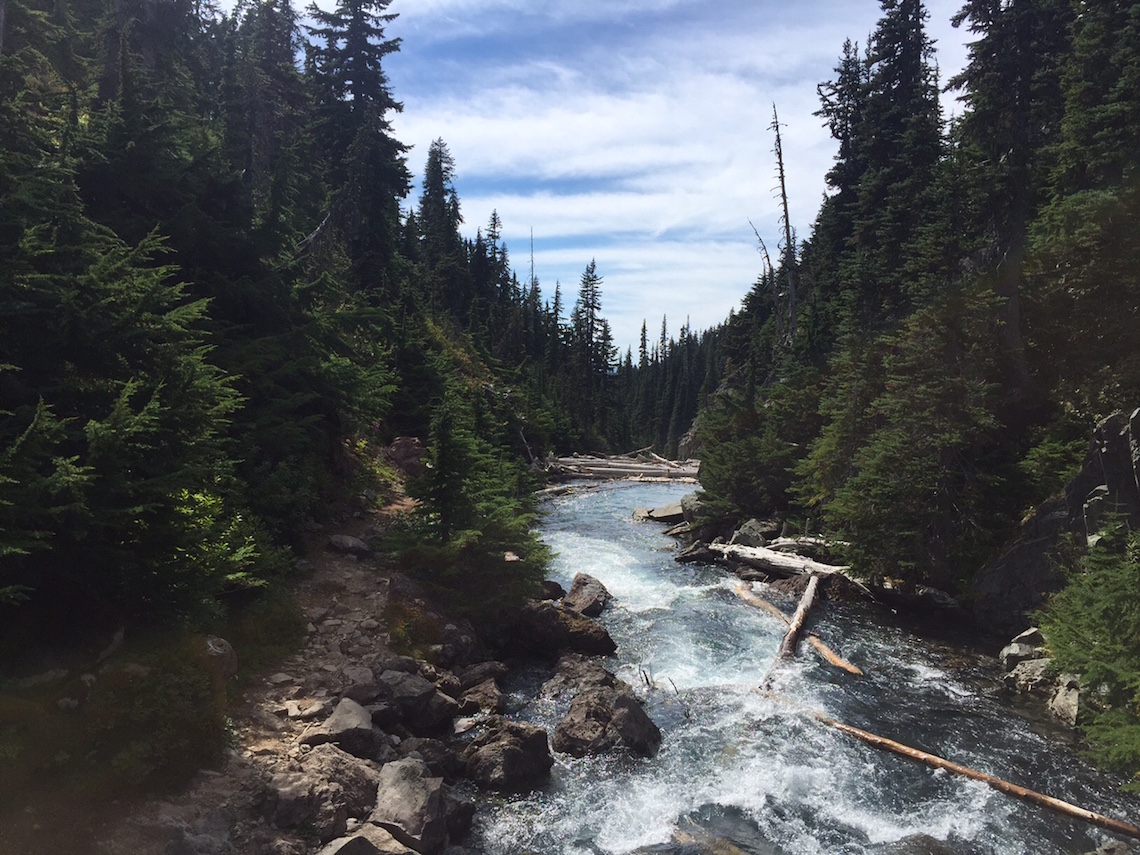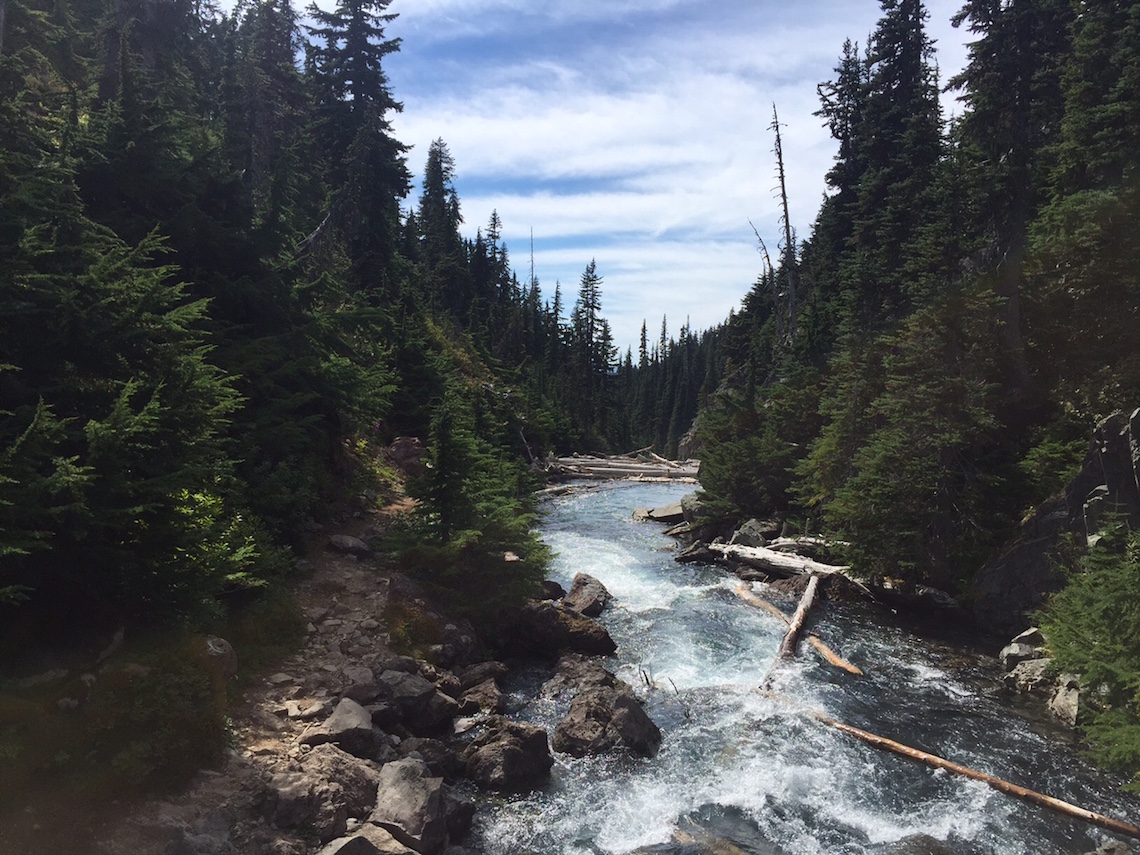 Then after 8km or so, it's downhill until you finally get to Garibaldi Lake.  After seeing the view, and knowing that we FINALLY made it, I felt so energized again. The water is icy cold and crystal clear, and depending on the angle of the light, some parts of the water is an incredible turquoise blue, which looks so surreal.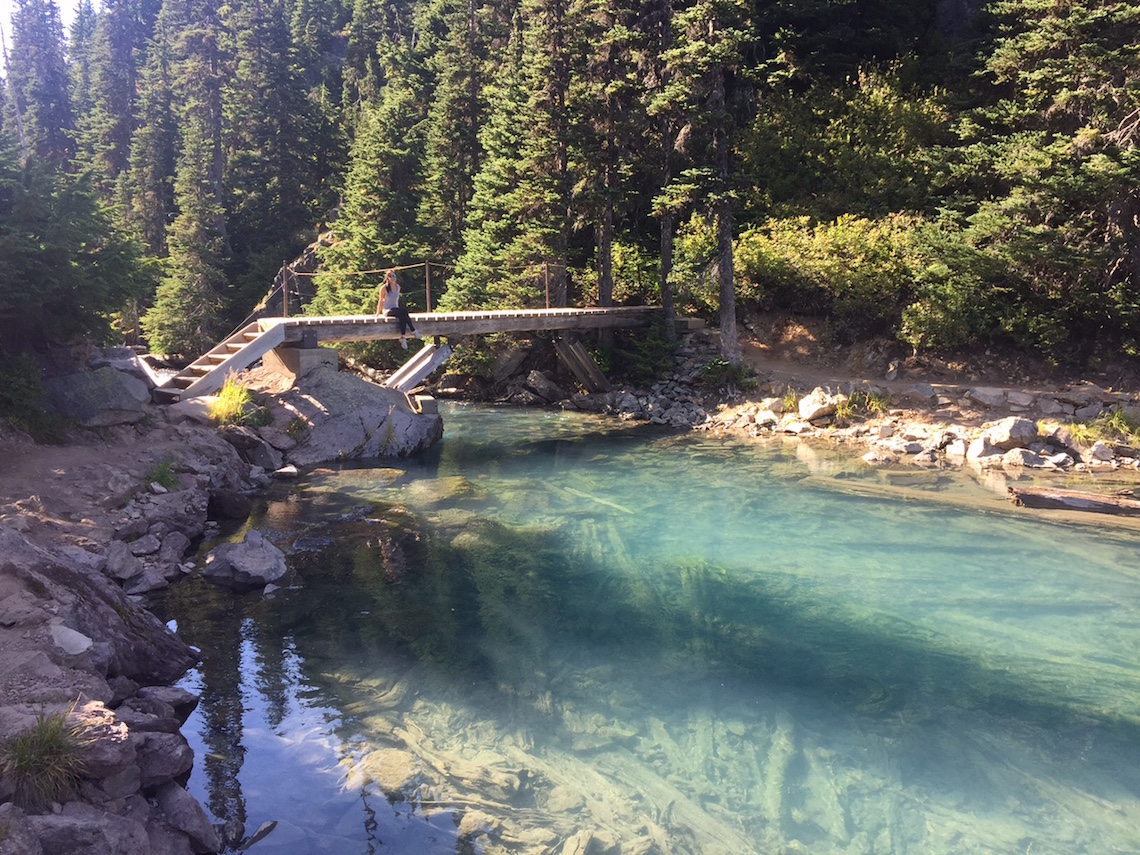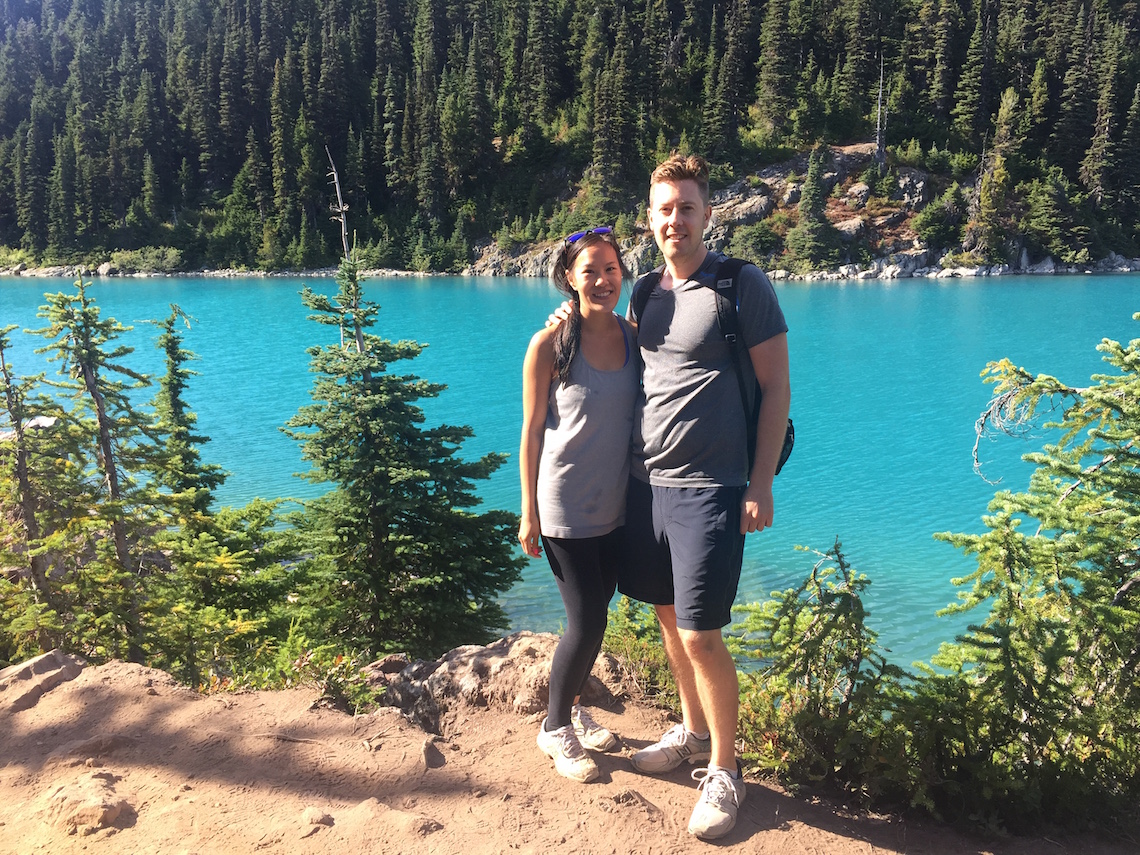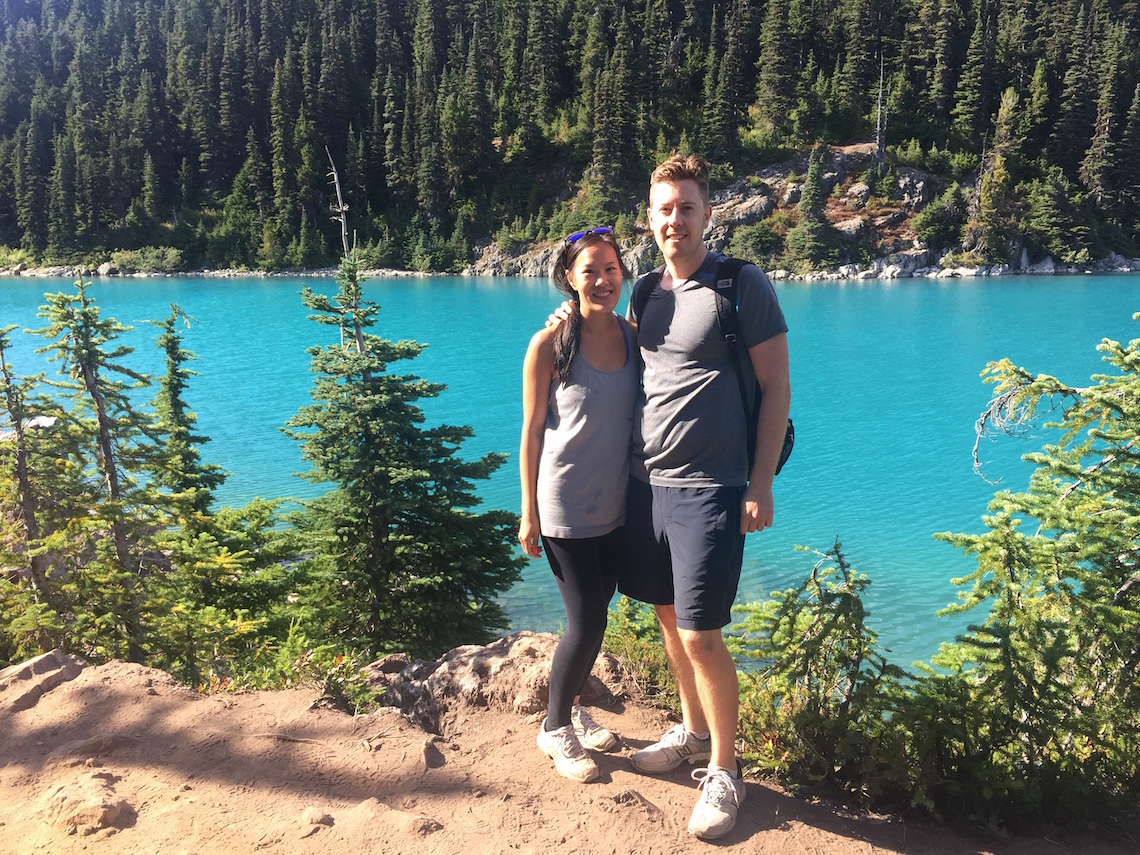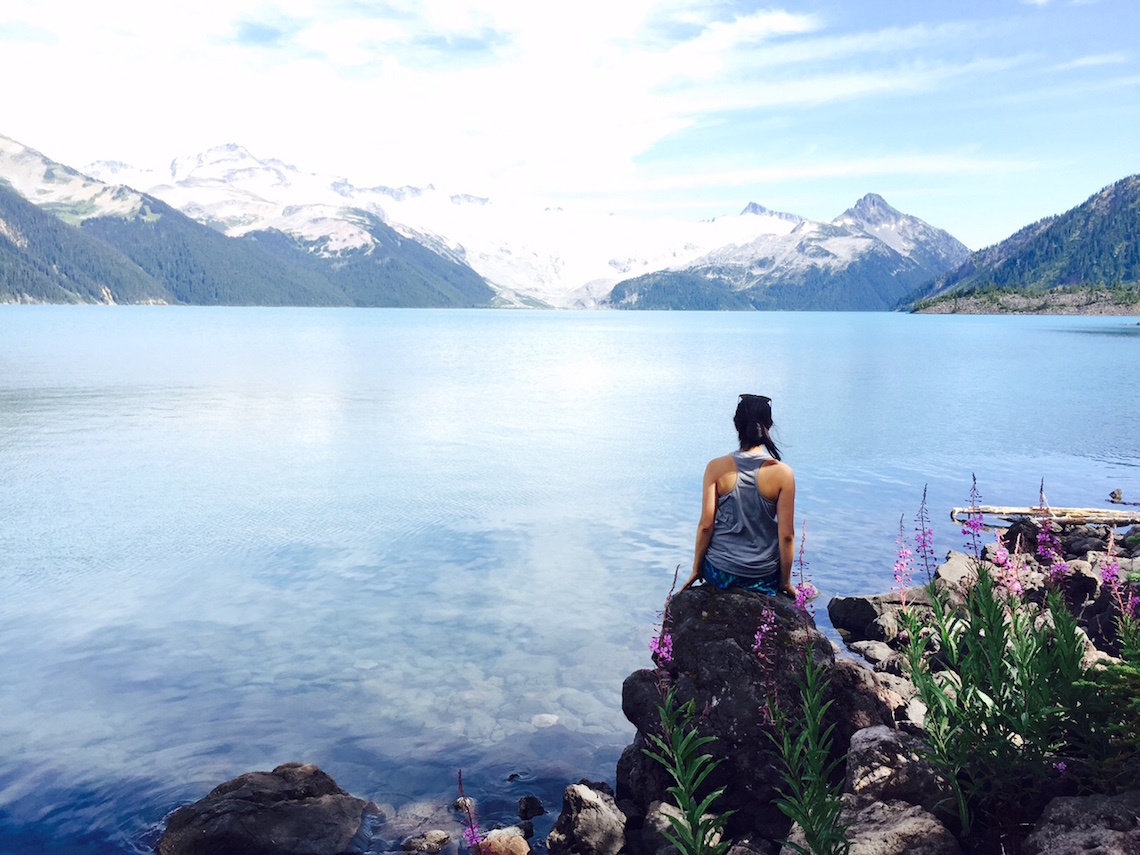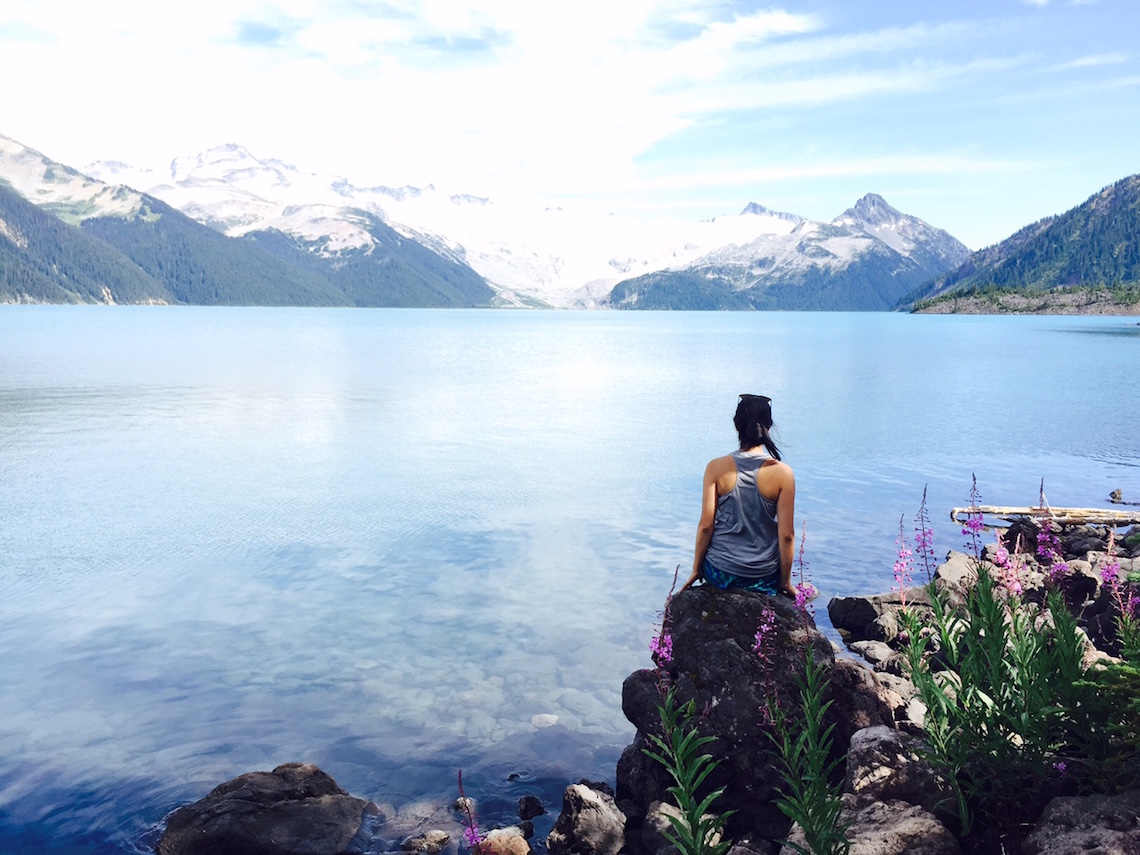 We spent about an hour or so at the lake, finishing the rest of our lunch and eating snacks. We even went for a dip on the lake, and swam out to a small cluster of rocks (it only took about 30 seconds – the photo makes the island look farther out than it actually was).

To prepare for the hike, I would recommend bringing at least a 500ml bottle of water per person.  We couldn't find a tap at the lake to refill our small waterbottles, and we were so thirsty by the end.  Definitely bring some (healthy) snacks too, to eat by the water. I packed a few lightweight packets of Brussel Bytes, which are a crunchy mixture of organic brussel sprouts, kale and pumpkin seeds.  You can also bring a swimsuit for swimming at the lake and a towel to dry off…although for us, we just went in our shorts as it was a hot day so we dried off quickly.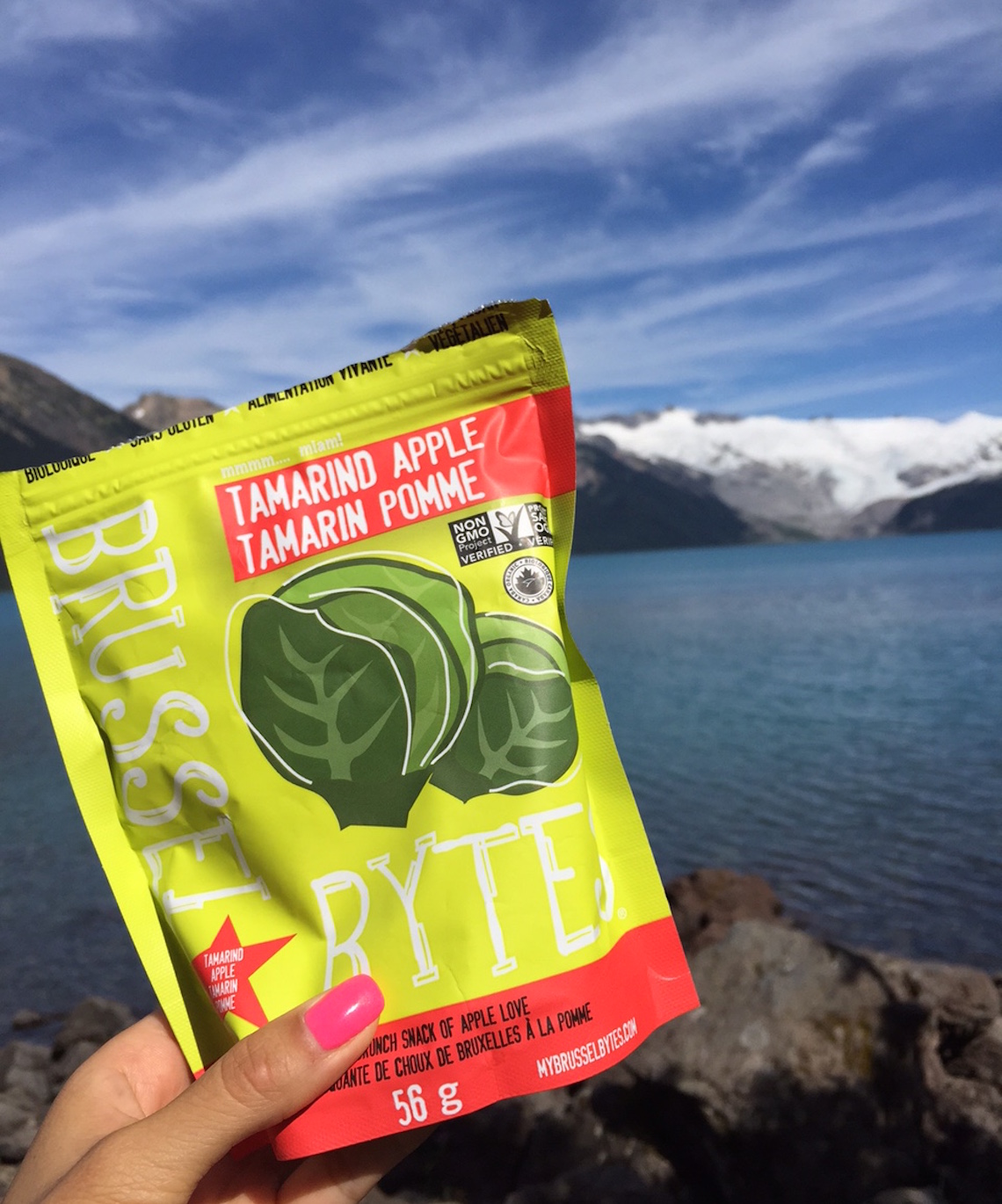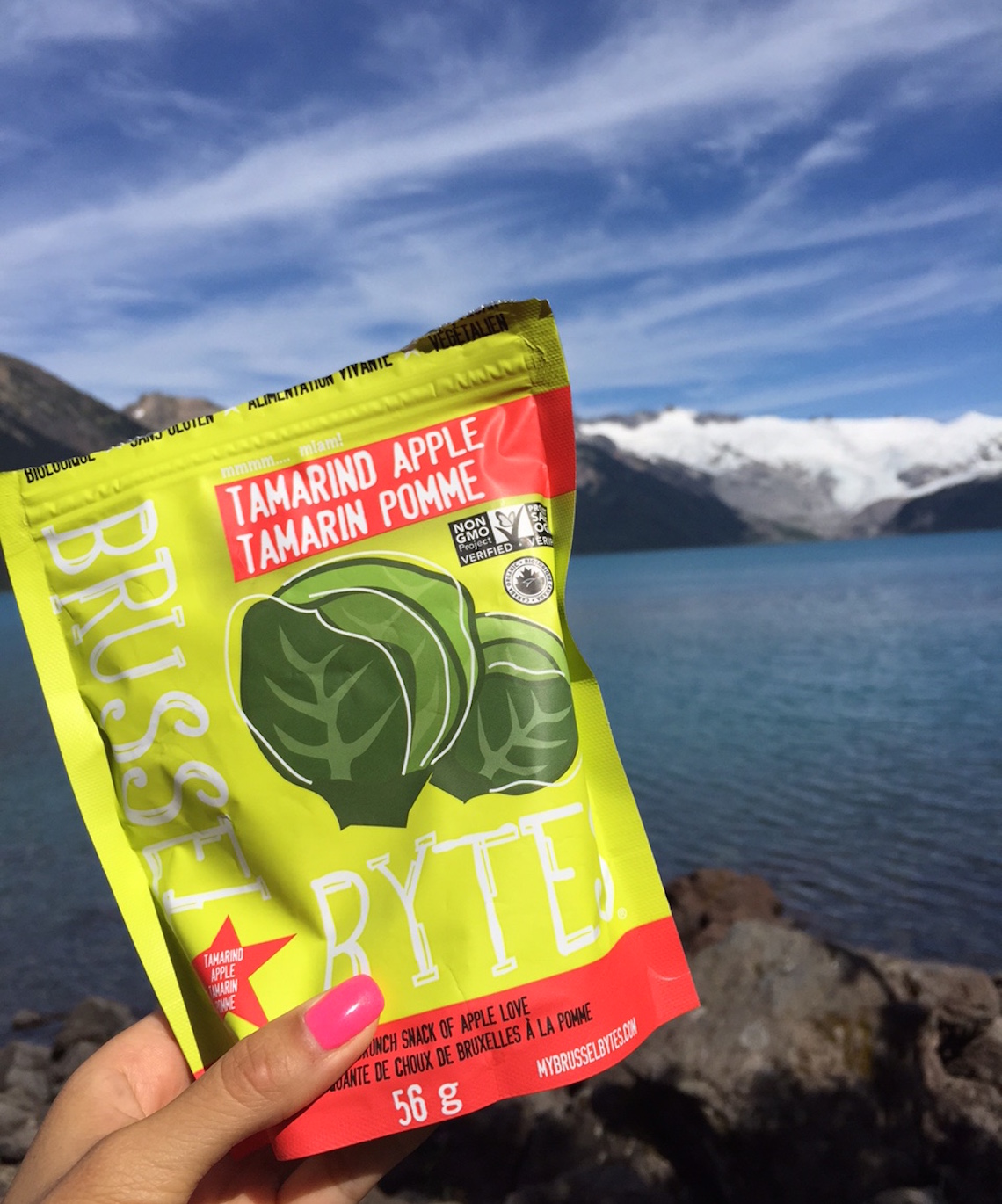 Garibaldi Lake is also a campground, so we saw lots of people with their camping gear strapped on their backs on the hike, although I don't think I would have been able to make it up the hike if I had to carry my gear on my back too!
Other hikes that branch off from the main trail include a detour to Taylor Meadows.  For those looking for a challenge, you can turn off and continue to Black Tusk (29km roundtrip!) and Panorama Ridge (30km roundtrip!).
We arrived back to our car at around 7:15pm, and stopped at Howe Sound Brewing in Squamish for dinner on our way back to Vancouver. Overall, the Garibaldi Lake hike is a very rewarding experience – it feels so good to finally get to the lake, and be able to rest and relax in such a scenic area before you turn around and head back down.
Feel free to leave me a comment if you have any questions about the hike!