I recently purchased a stunning dress from The Latest Scoop on South Granville. It's a bright neon coral colour, has slight ruffling down the front, spaghetti straps, and an asymmetrical hemline, with a flowing racer-back, which exposes more of your back than covers it.  Although I had no shortage of events this summer to wear this stylish dress to, it was kept hanging in my closest…because I had no idea what bra to wear with it.
Thanks to Diane's Lingerie (also on South Granville), we were able to find a bra solution for this dress with an unusual cut.  See below for  photos of this #OOTD, and keep scrolling to discover our suggestions on what bra to wear the next time you're stuck in the same situation as I was!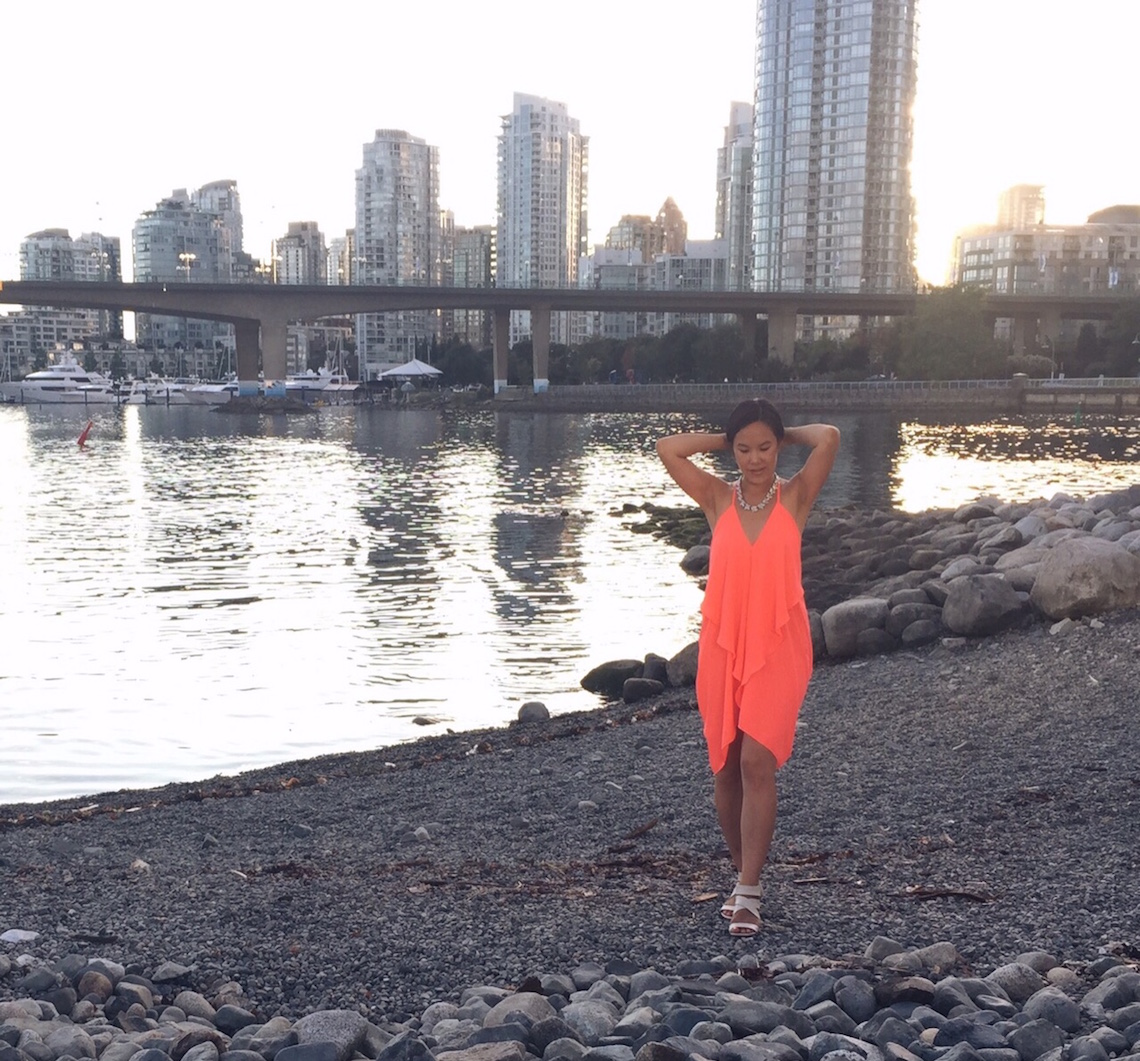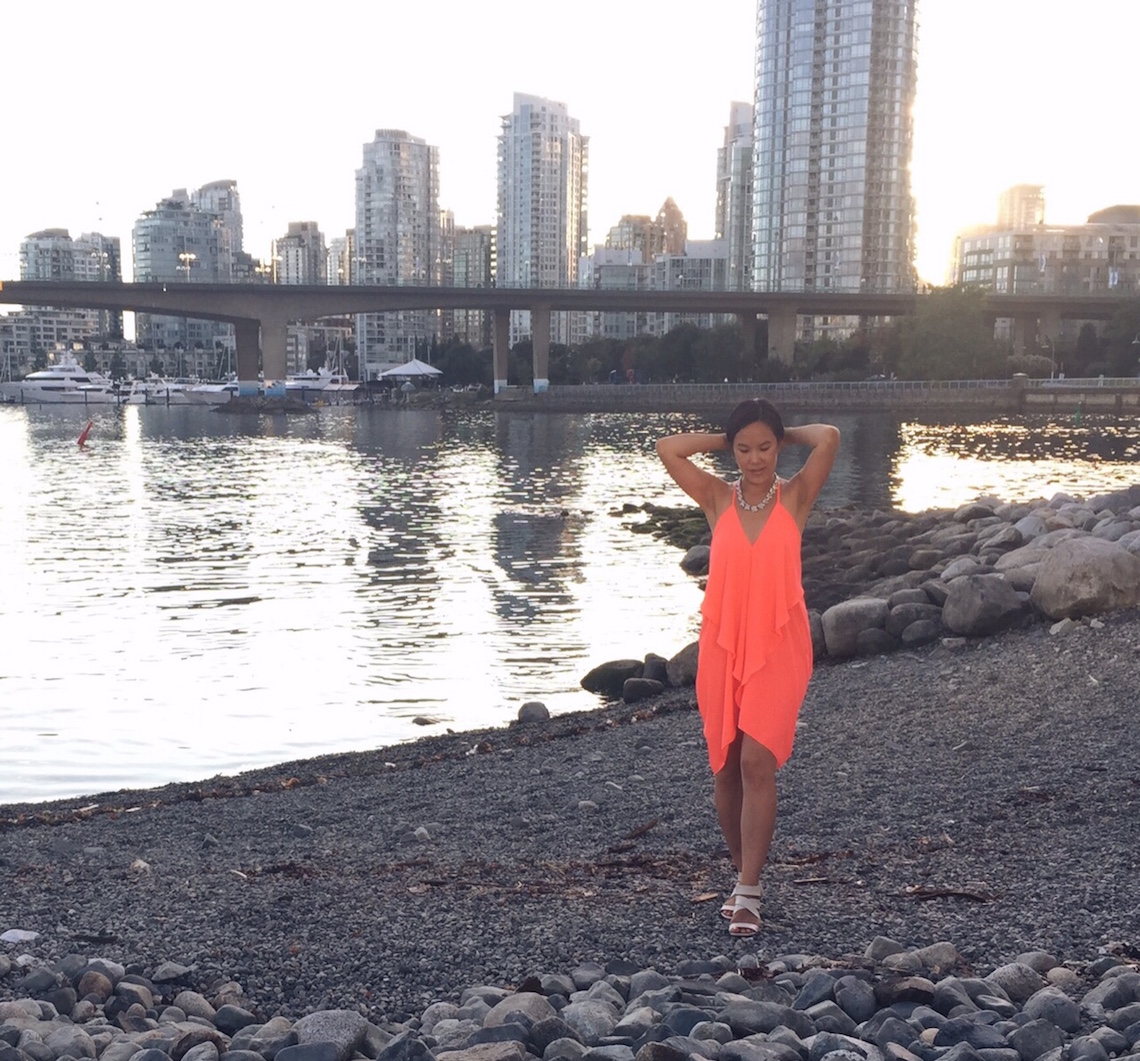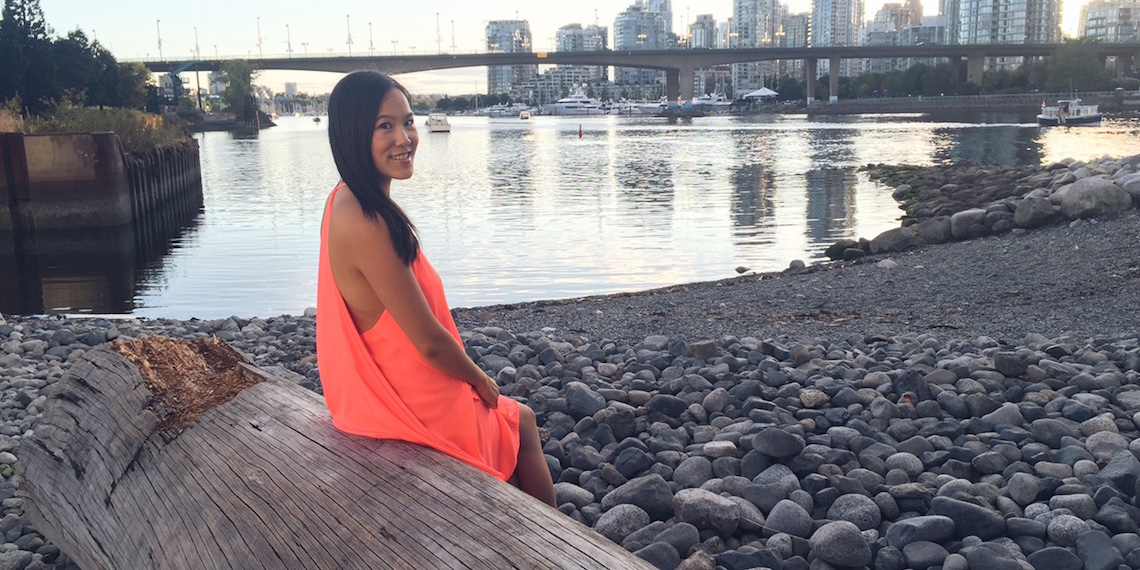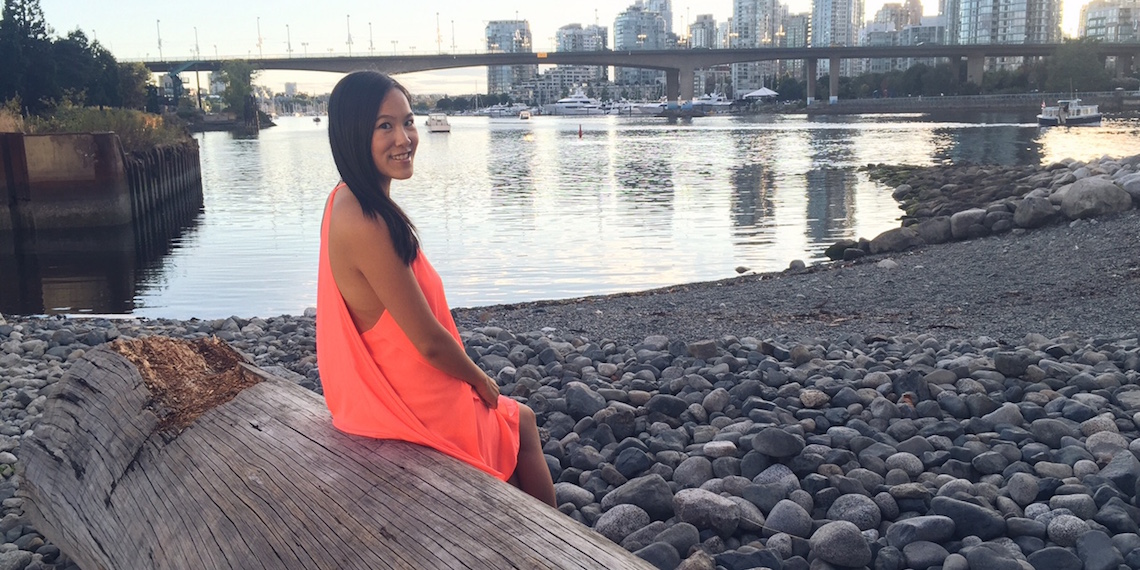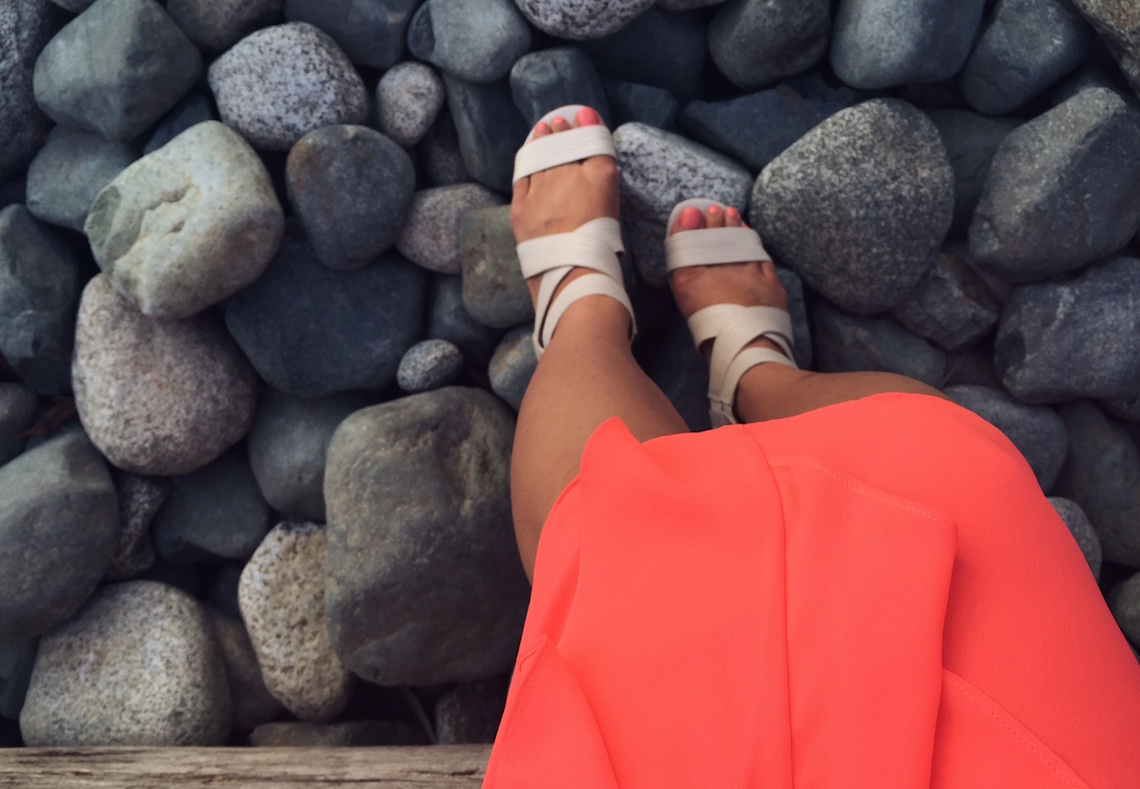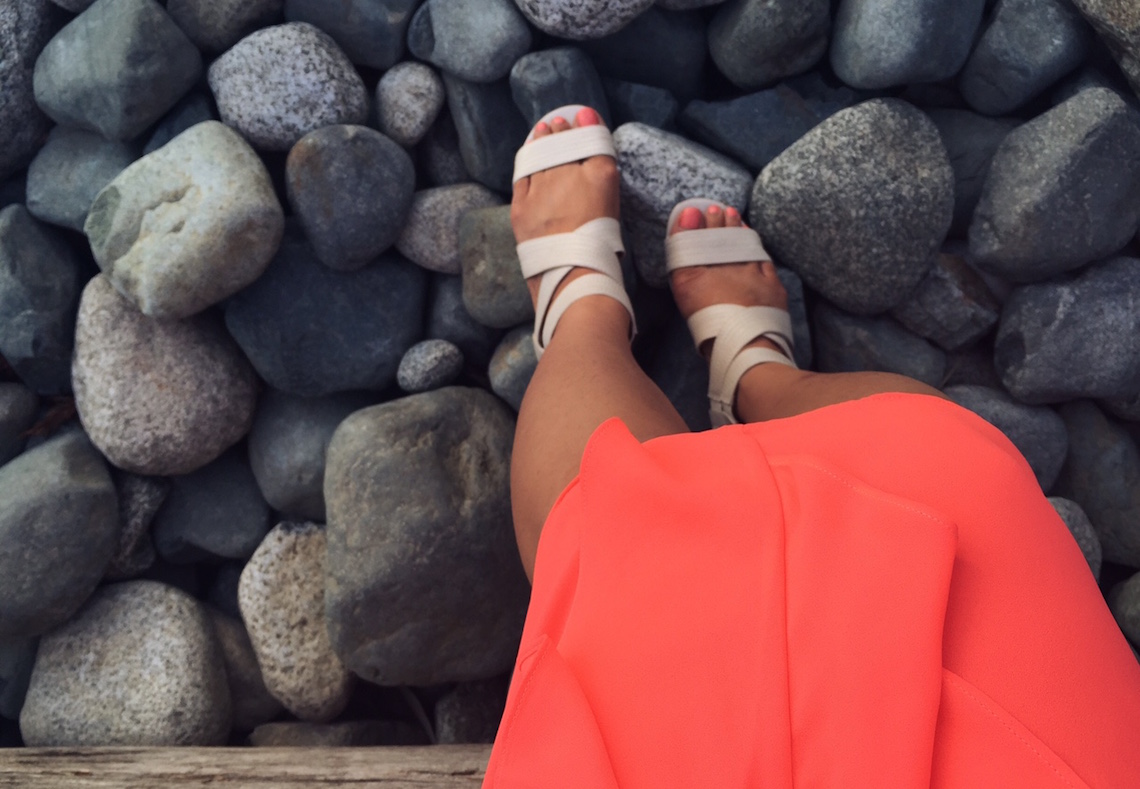 Bra Solutions from Diane's Lingerie For a Dresses With Unusual Cuts
Diane's Lingerie on South Granville has been providing the women of Vancouver with excellent fit and customer service for over 30 years.  The store is a curator of some of the finest, most exclusive styles and brands such as Empreinte, Prima Donna, Marie Jo, Chantelle, Marlies Dekkers and Stella McCartney.  When I was at a loss at what to wear with my dress with the low-cut back, I knew the knowledgeable staff at Diane's would be able to find me find the right solution.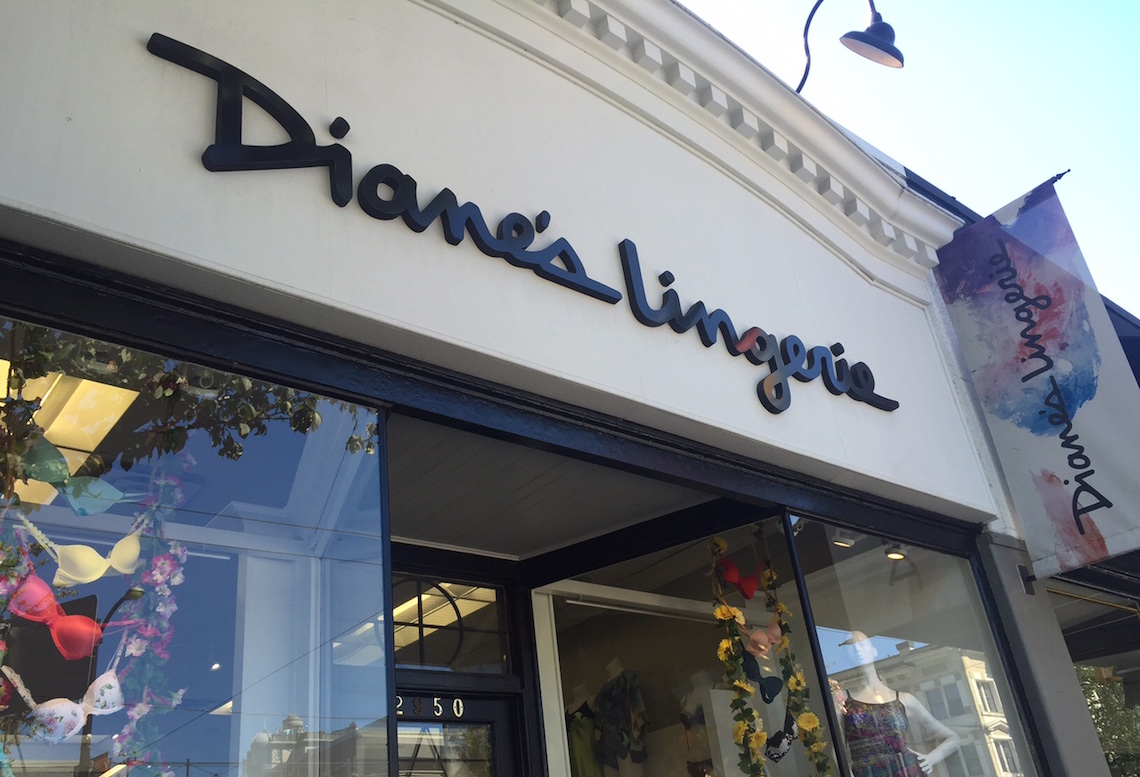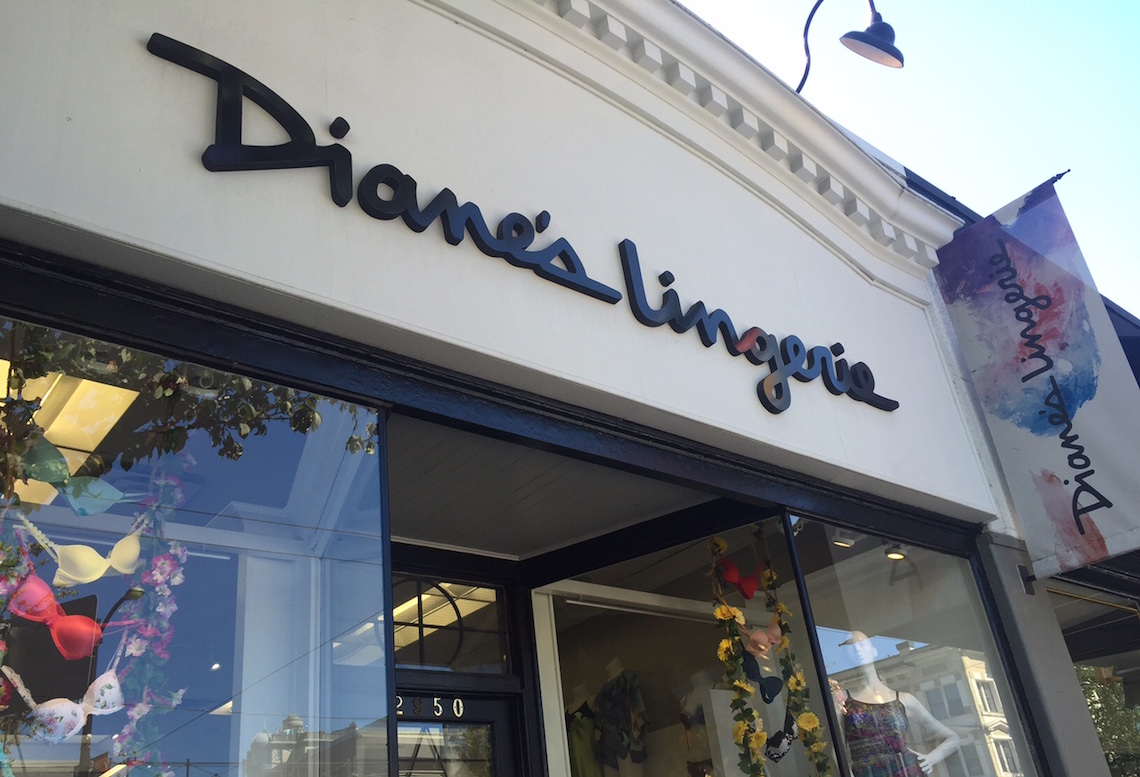 With the help of Lynda Barr, Store Director at Diane's Lingerie, here's what we came up with:
For someone with smaller cup sizes, try the NuBra "enhancer" adhesive cups.  They have a solid gel texture (like uncooked chicken breast!) and adhere onto each breast. The gel cups clip together in the middle to provide lift.  For someone with larger cup sizes who doesn't want additional padding, try the NuBra "seamless" adhesive cups.  Another alternative is the Adhesive Body Bra, which are soft stickers in a semi-circle shape, that you tape on to your breasts…which is what I ended up using in the photos above.
The first three solutions above are great for people who don't want to show any bra straps in their outfit.  However, our final two solutions encourage you to let your pretty straps show!
Find a bra or bralet in the same color as the dress.  Depending on the fit of the dress, a bra or bralet in the same colour may look like it's just part of the dress.  Finally, depending on the cut of the dress, sometimes a lace camisole under the dress can look very pretty.  Lynda mentioned that one of her customers came into the store with a black dress which fastened at the top of her back, and completely flowed open in an A-shape down her back.  As an alternative to using adhesive cups, the customer was able to find a black lace camisole, which, when worn underneath, looked like it was part of the dress.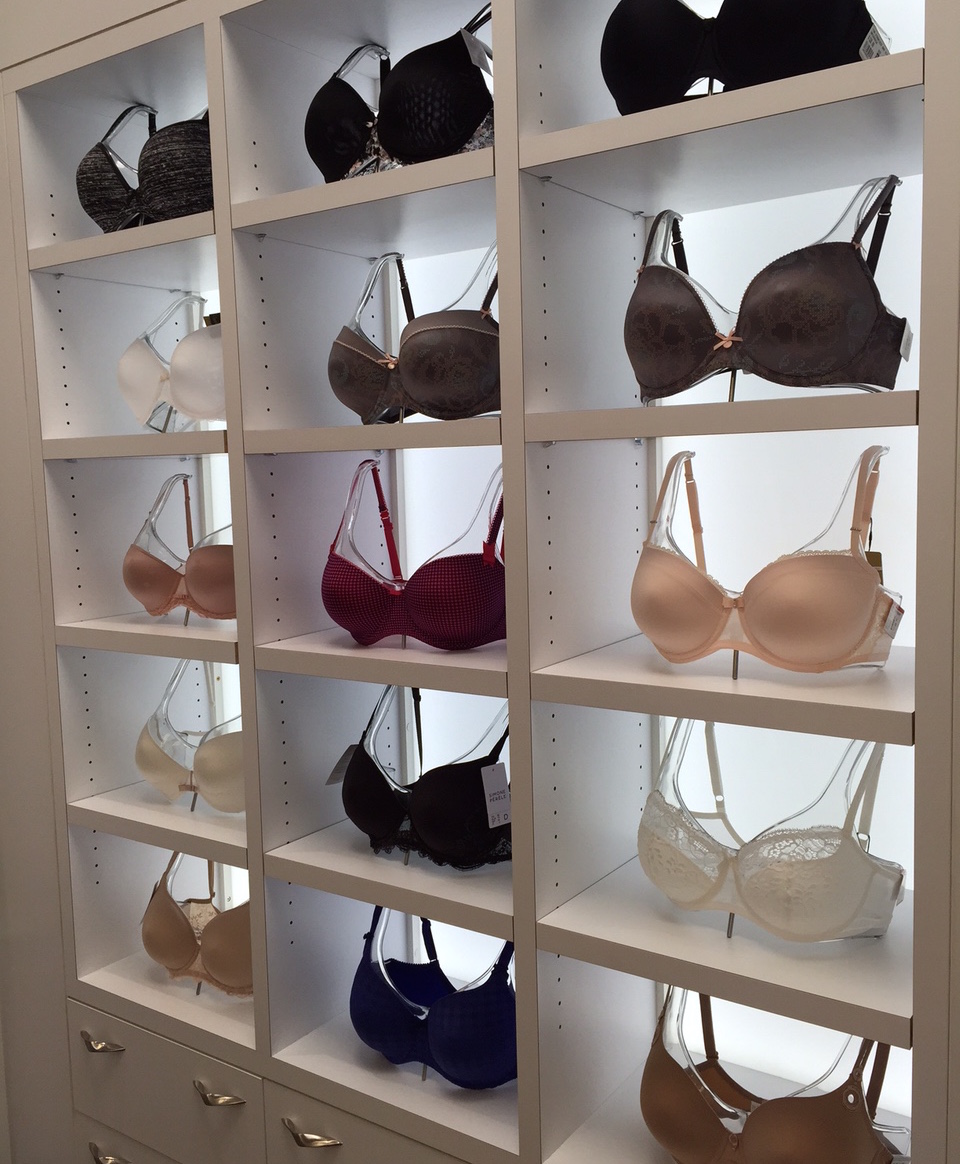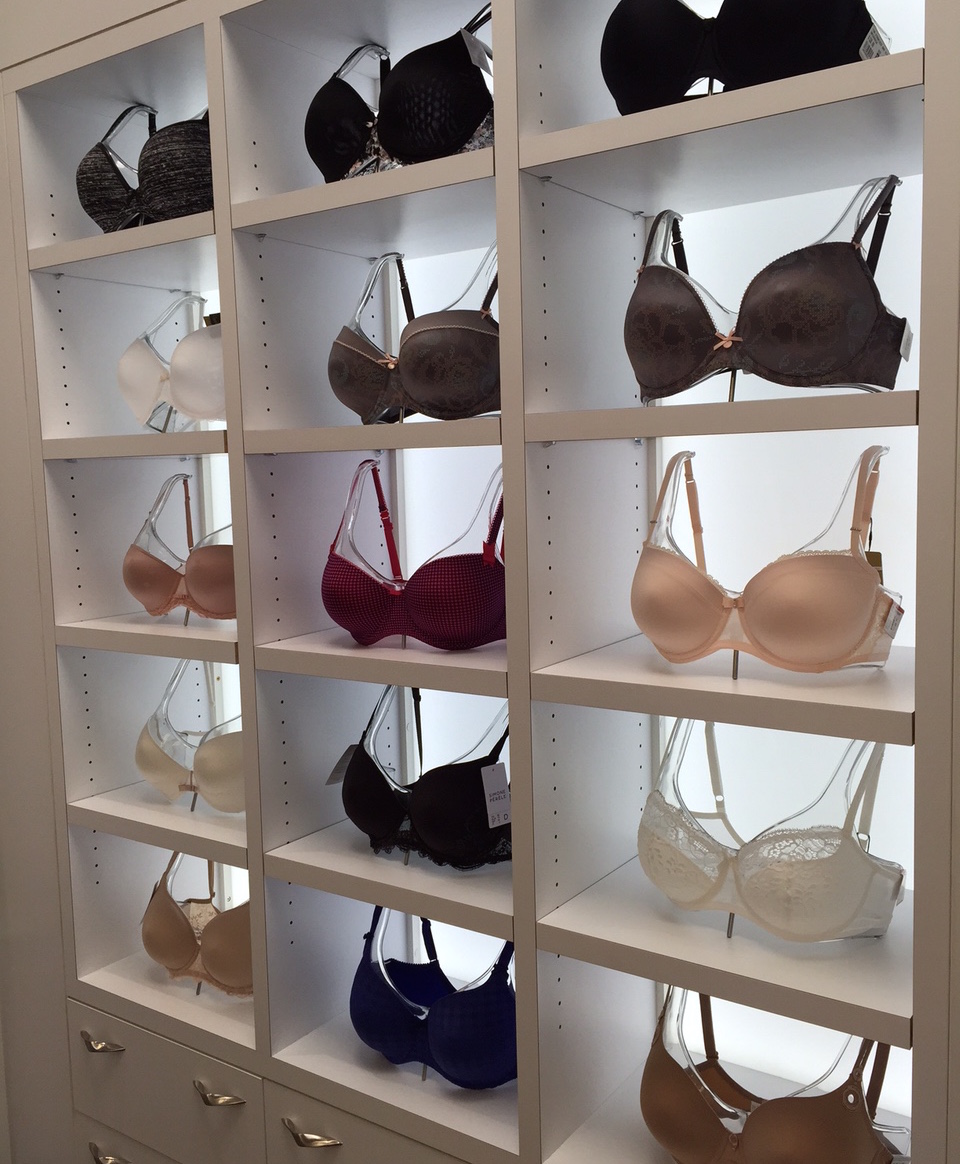 Next time I'm out shopping for a summer dress, I don't have to think twice about whether I can find a bra to wear with it.   Thanks to Lynda and the team at Diane's Lingerie for helping me find my fit!
For more information about finding the right bra for you at Diane's Lingerie, including a list of FAQ's about bra fitting, visit: dianeslingerie.com.