Since opening its doors at the iconic Sutton Place Hotel a year ago, Boulevard Kitchen & Oyster Bar has quickly carved out a reputation as one of Vancouver's must-try new restaurants thanks in large part to the celebrated cuisine of Executive Chef Alex Chen.
Returning back to his hometown of Vancouver to open Boulevard Kitchen & Oyster Bar, Chef Alex Chen previously spent six years as the Executive Chef of the legendary Polo Lounge at the Beverly Hills Hotel and held the roles of Senior Sous Chef at the Four Seasons Hotel Chicago and Chef de Cuisine at the Four Seasons Hotel Toronto.
The weekend brunch menu is a fairly recent addition to the offerings of Boulevard.  I would say that the items on the menu are seafood-centric and mainly French-inspired, like with the Beef Short Rib Croque Madame ($19), the Louie Salad ($26) with crab and shrimp and the Ouef en Cocotte ($19) made with a perfectly poached 63°C egg.  The Vietnamese Bành Mì Sandwich with Seared Albacore Tuna ($17) would also fall under the category of French-inspired since Vietnam was colonized by the French!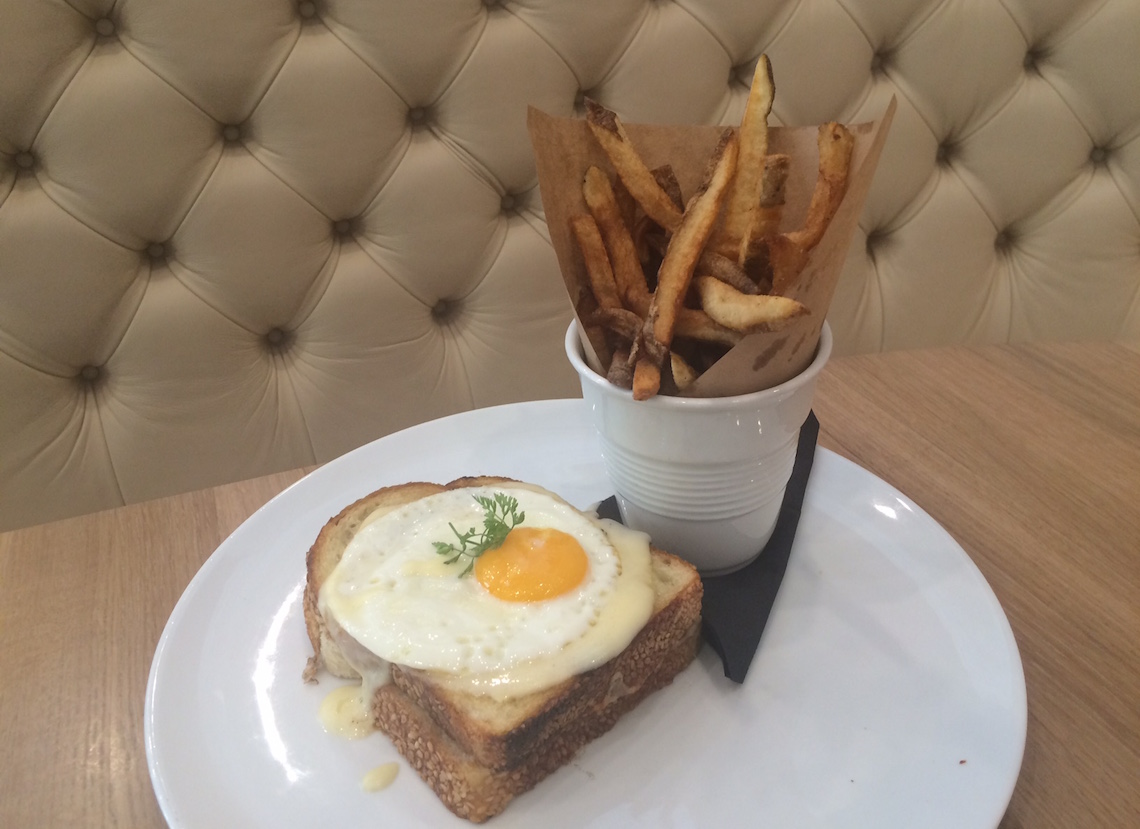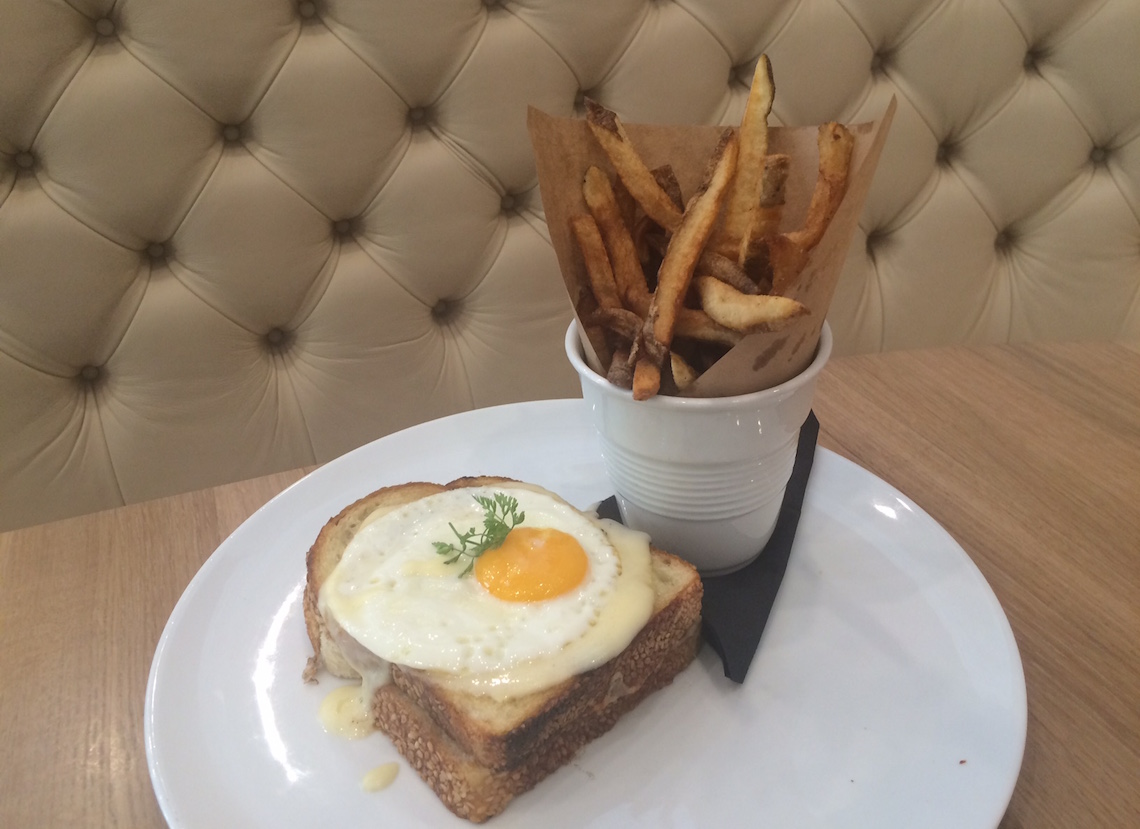 I loved the presentation of the Louie Salad, and how it's served on half a head of fresh and crispy iceberg lettuce, rather than cut up.  The crab paired with avocado reminds me of having a california sushi roll!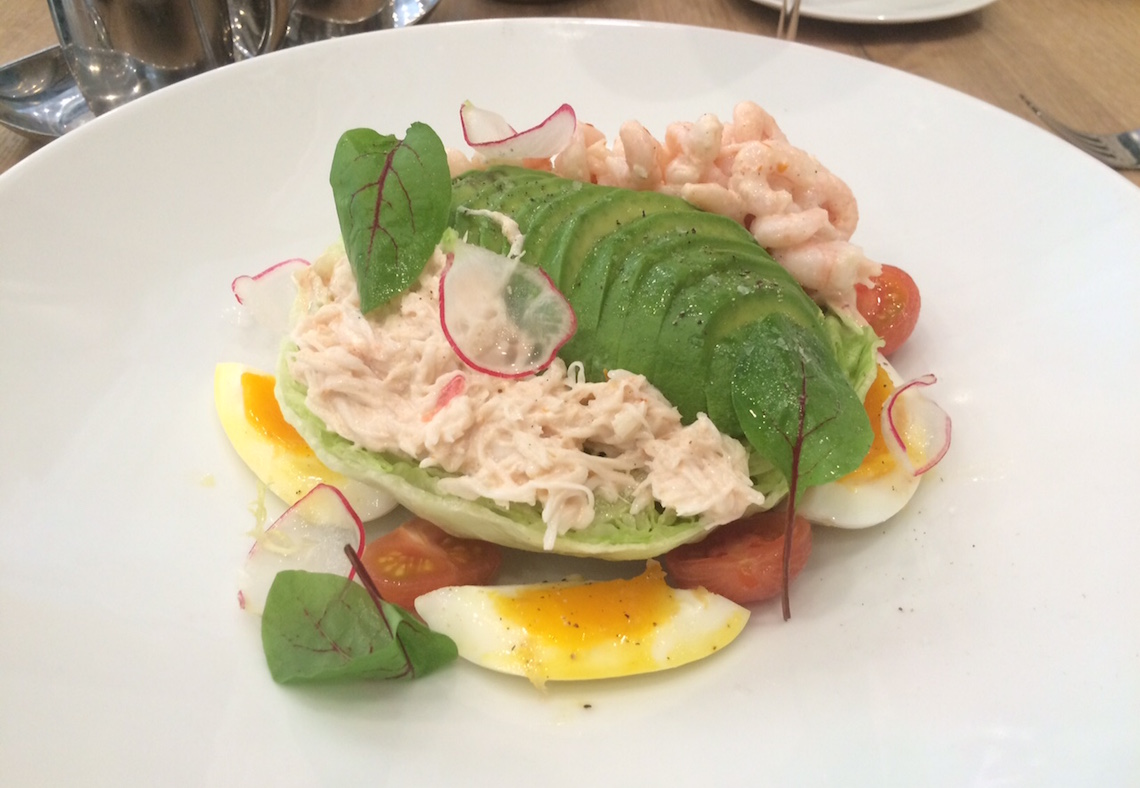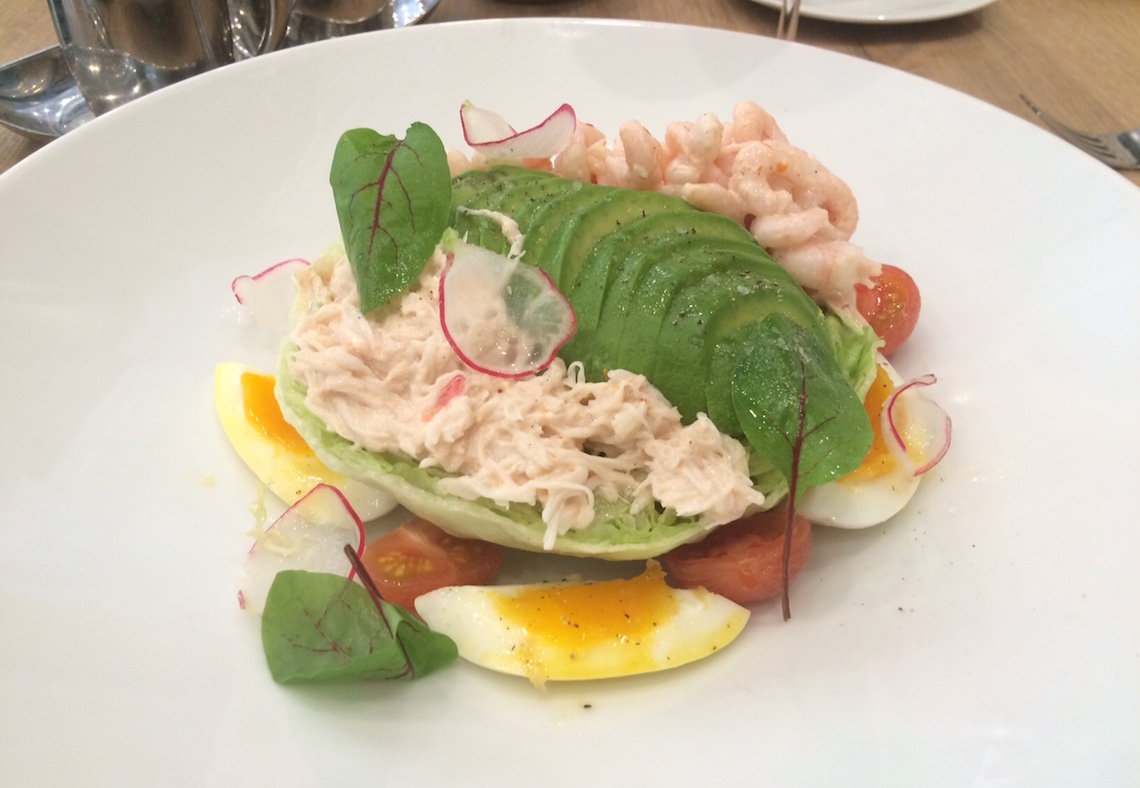 The dish which seemed a bit random (although delicious) was the Korean Rice Bowl ($22).  However, this menu item has been so popular that it has been added to the Boulevard lunch menu.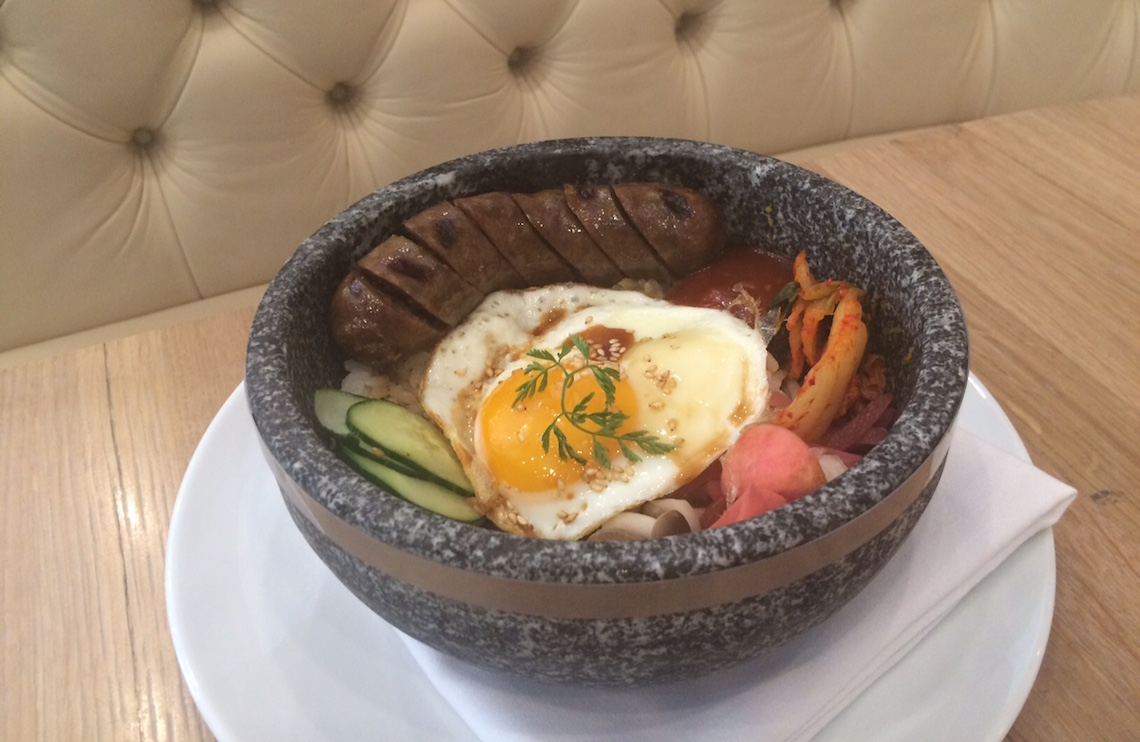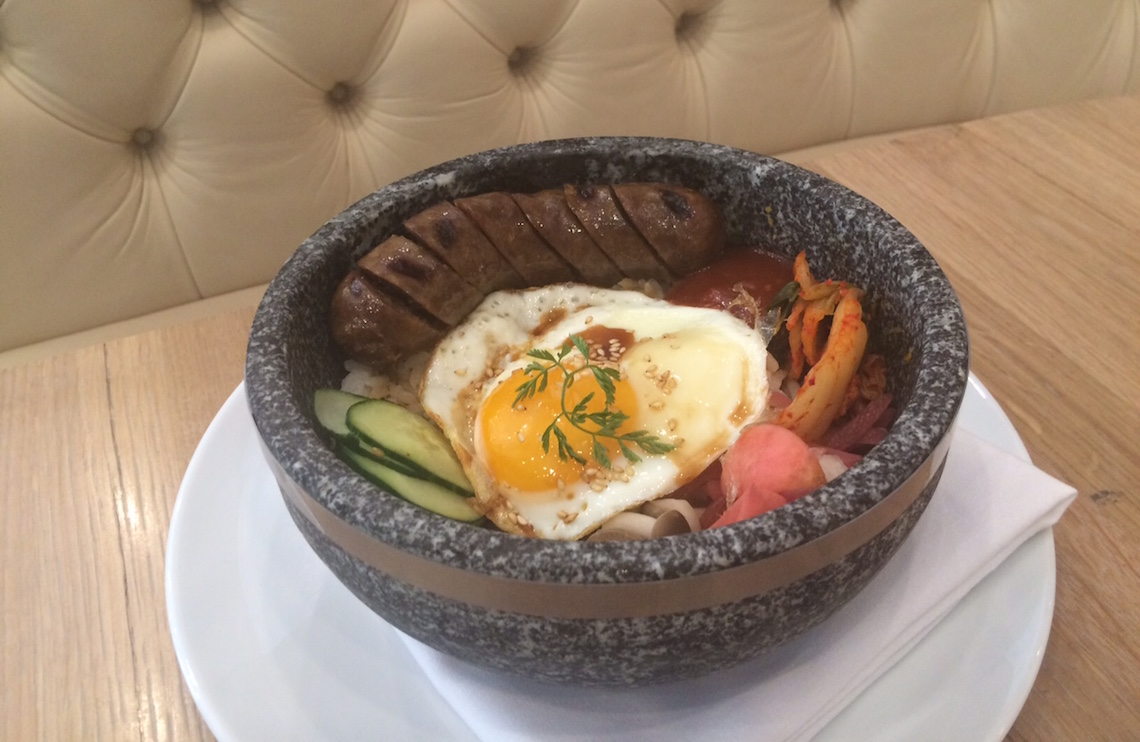 Alex Chen's brunch dishes are complemented by Boulevard Bar Manager Justin Taylor's daytime cocktail features such as the Hemingway Daiquiri (Havana Añejo 3 Años Rum, maraschino liqueur, fresh lime, fresh grapefruit, cane sugar syrup), the Boulevard Signature Bellini (Beefeater gin, white peach purée, peach liqueur, Bittered Sling Clingstone Peach bitters, sparkling wine, violette ice cube) and the Boulevard Signature Caesar (Absolut vodka, Walter all-natural craft caesar mix, house spices, grated horseradish, smoked salt rim, smoked oyster).
For those of you who don't like to drink first thing in the morning on an empty stomach, there are also a variety of non-spirited cocktails like The Cypress, shown below: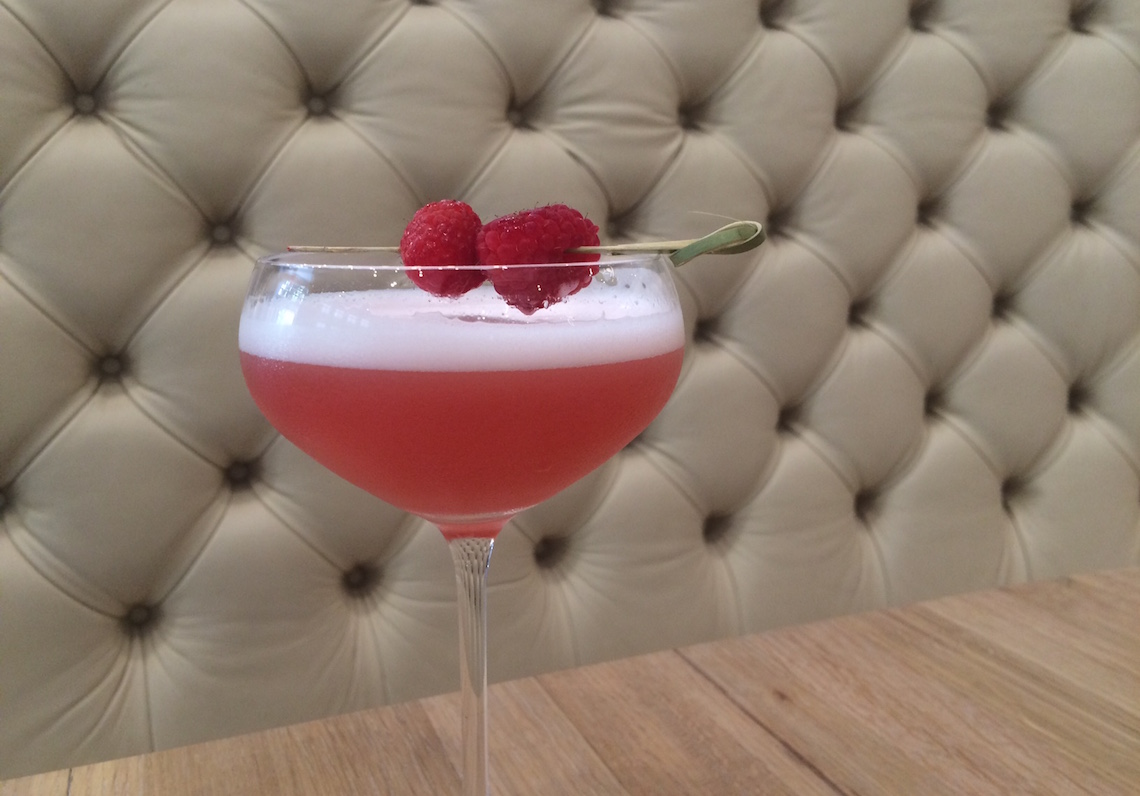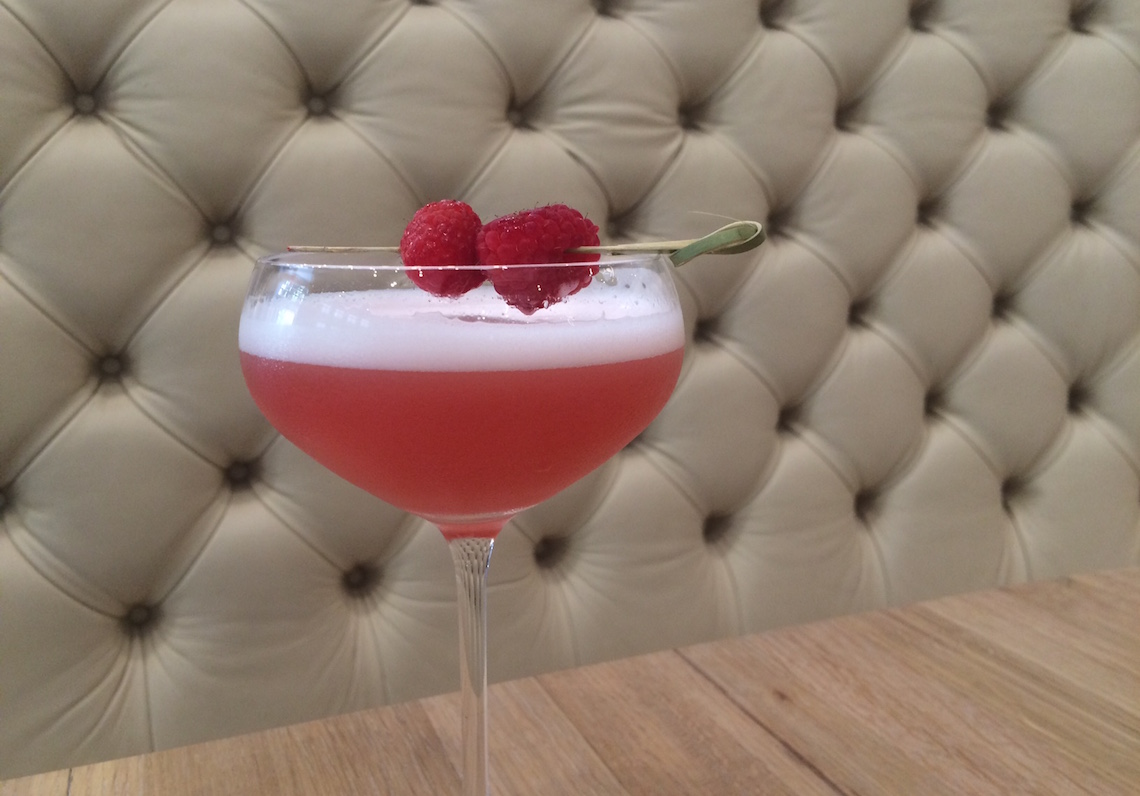 For more information about Boulevard Kitchen & Oyster Bar, visit them at 845 Burrard Street in Downtown Vancouver, or see their weekend brunch menu online at: boulevardvancouver.ca.