The highly anticipated McArthurGlen Designer Outlet Vancouver Airport opened to record-breaking crowds. Over 45,000 guests attended the week day opening making it the largest opening for any of McArthurGlen's 20 designer outlet centres worldwide.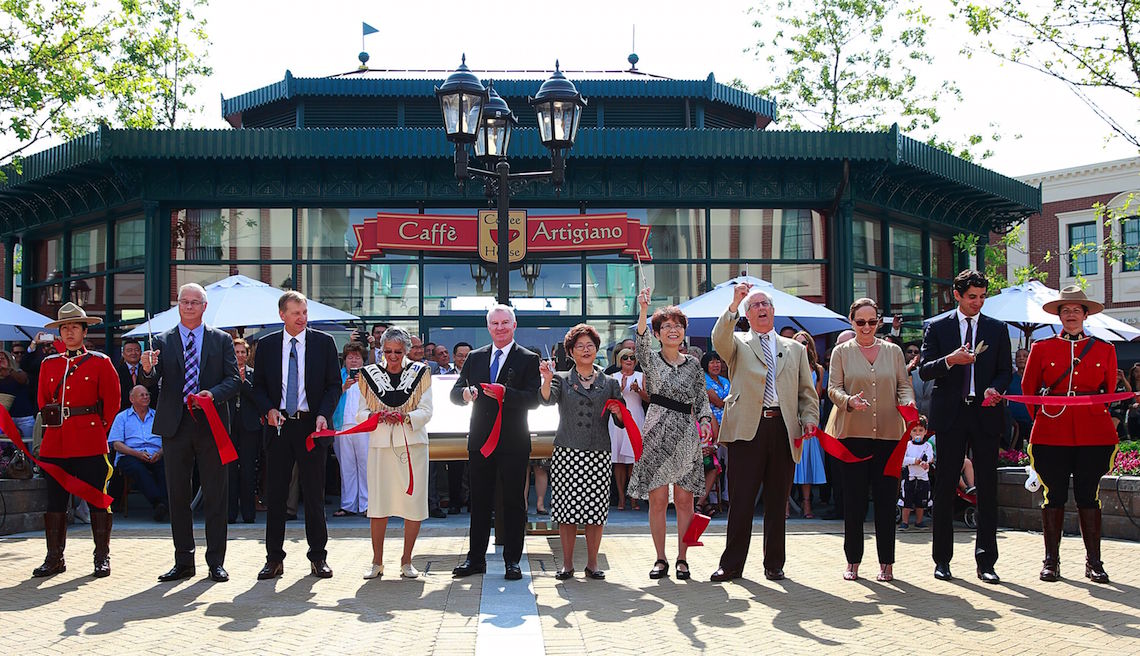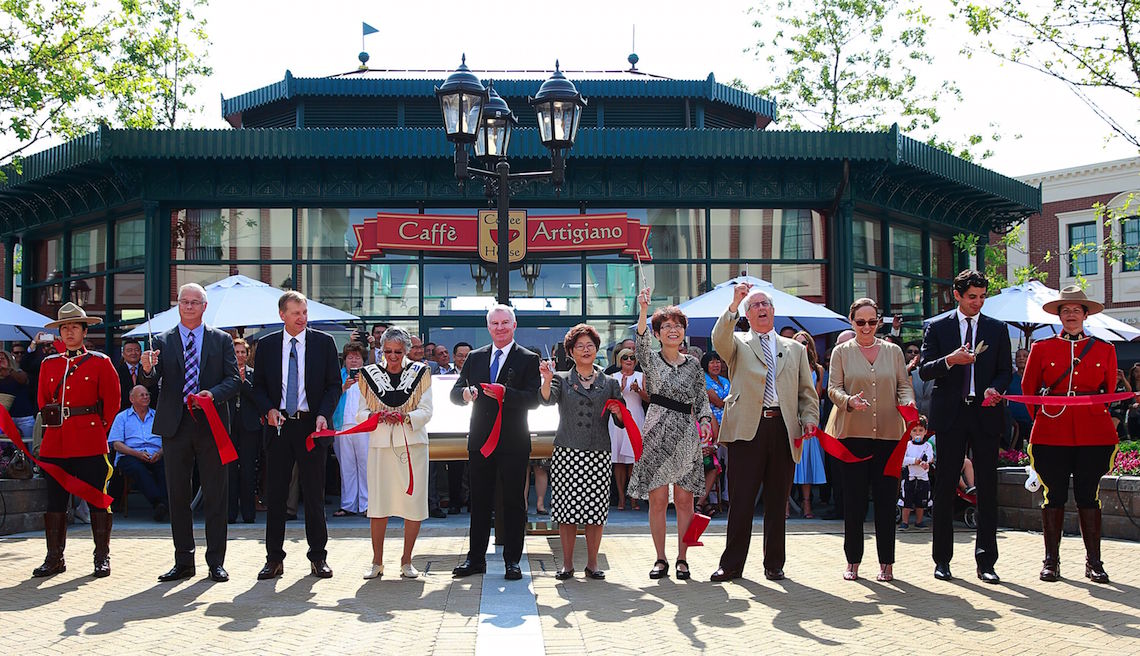 McArthurGlen Designer Outlet Vancouver Airport is a joint venture between McArthurGlen, Europe's leading owner, developer and manager of designer outlets, and Vancouver Airport Authority, a community-based, not-for-profit organization that operates Vancouver International Airport (YVR).
"The opening of our new centre marks a great day for Richmond and for the Lower Mainland. Not only are we opening a new and exciting fashion destination, offering some of the best-loved names in fashion, we are also initially creating 600 new jobs at the centre, with further jobs created indirectly in the community, in particular in the tourism sector." – Rob Thurlow, General Manager of the McArthurGlen Designer Outlet.
Shoppers were entertained by a Pop Symphony performance, entertainment from local first nations dance group Coastal Wolfpack and the unveiling of a public art piece by acclaimed local contemporary visual artist Michael Nicoll Yahgulanaas.
First Impressions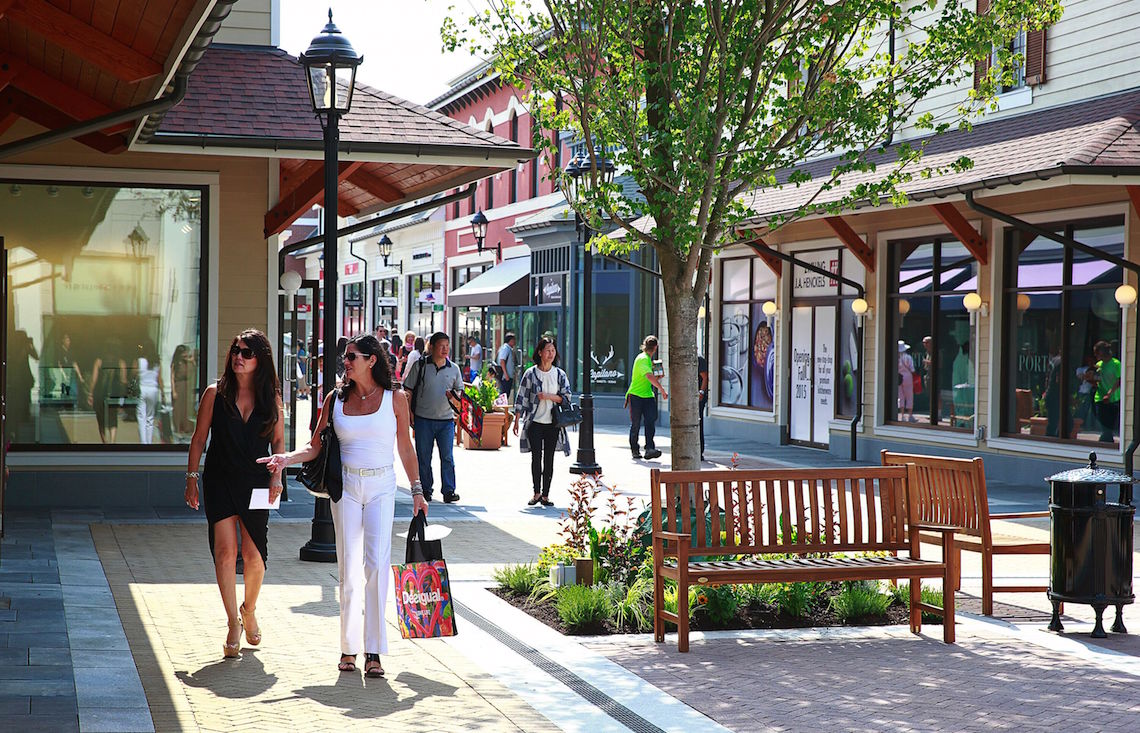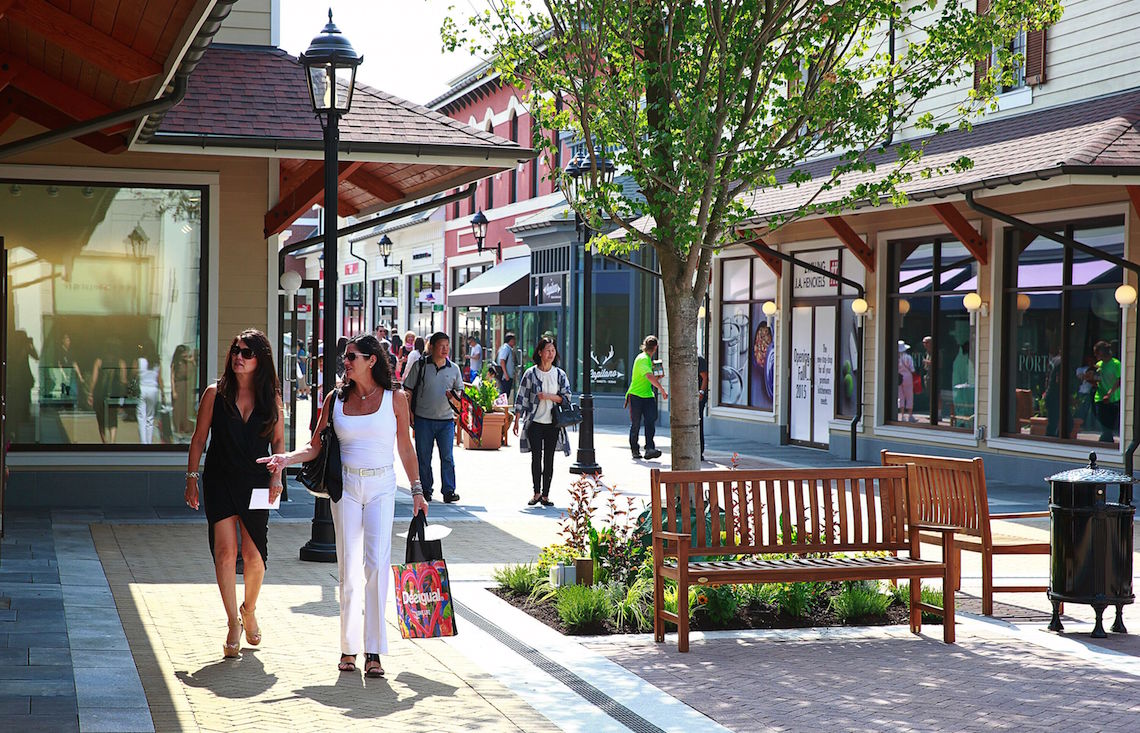 Being an outdoor outlet mall, McArthurGlen YVR is a lovely pedestrian shopping village to stroll through.  The design reflects a blend of European heritage and traditional Vancouver architectural style, in particular the distinctive brick facades of Vancouver's Gastown district. Especially in the summer months, it's nice to be outside while shopping and enjoy the sunshine.
Because of the mall's proximity to the airport, be warned that every 10 minutes or so, a noisy airplane will fly above the mall.
The Shops at McArthurGlen YVR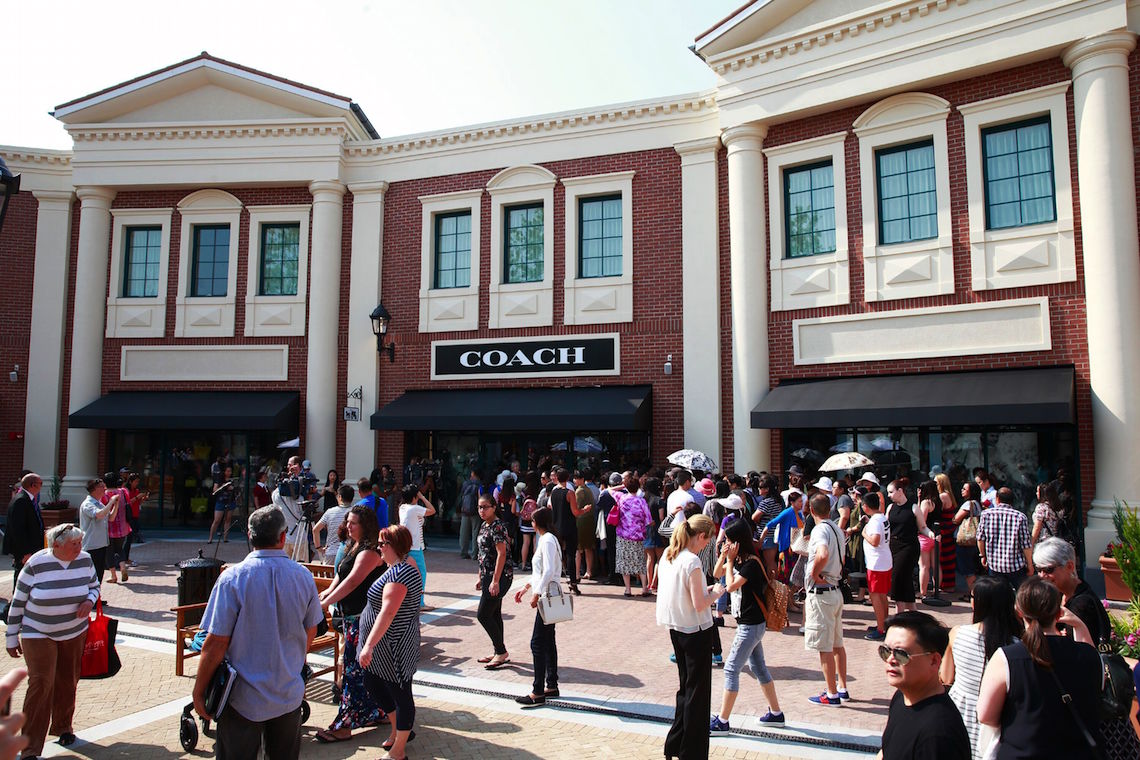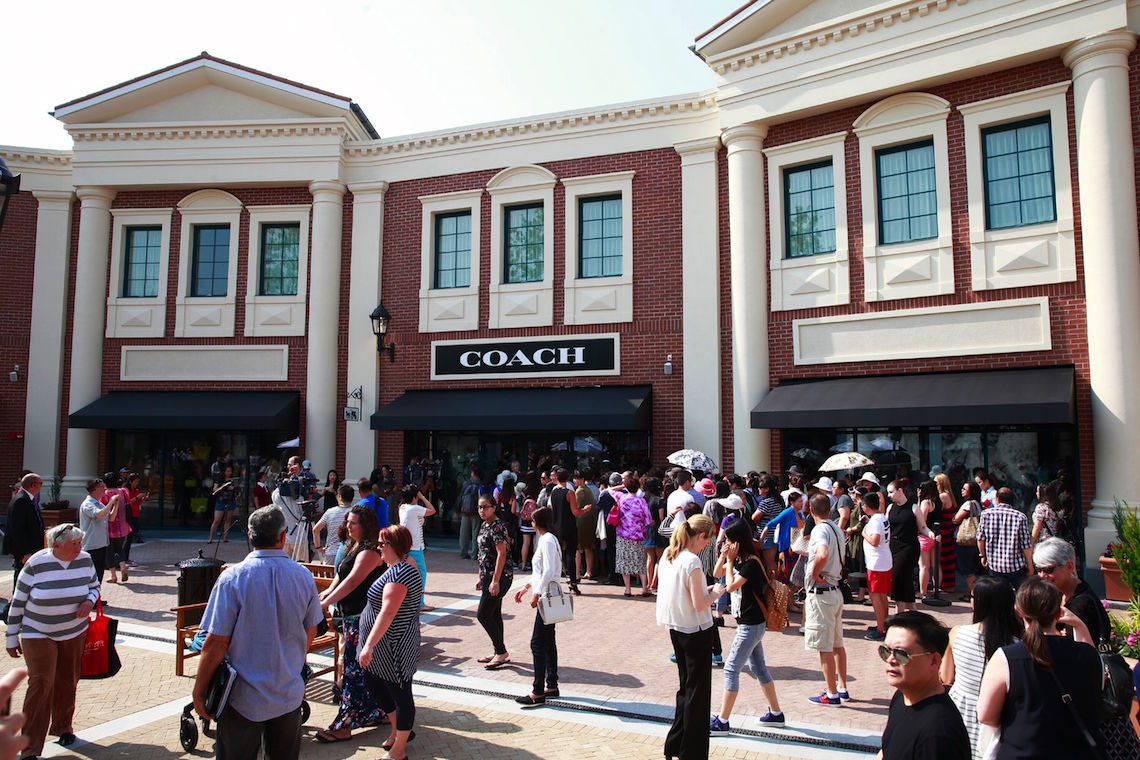 The size of McArthurGlen YVR is an initial 240,000 sq ft of retail and dining space, with 2,000 car parking spaces. A second phase of 135,000 sq ft  is set to open in 2017. 
There are many well-known brands that you would have certainly seen at other outlets including Coach, Cole Haan, Hugo Boss, Gap, Guess, Geox and Nike.  Coach had a massive line-up outside (as you've probably seen happen at other outlets)! Despite having read that McArthurGlen will be a "luxury" designer outlet mall, I wouldn't say the brands are luxurious.  No Gucci, Prada or Burberry, as seen at other McArthurGlen developments.
However, being a Vancouver-based outlet, there are some local boutiques including Mavi Jeans, Secret Location and Caffe Artigiano and the Hawkers Mercado pop-up.

"Meet Me at The Whale"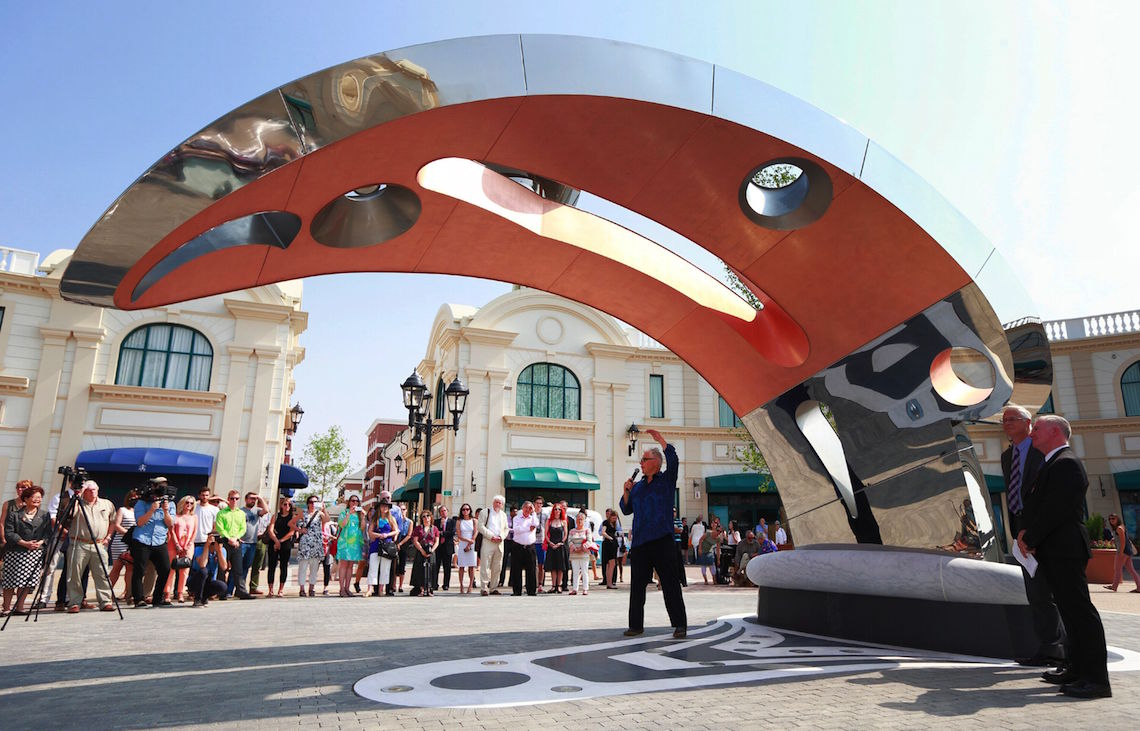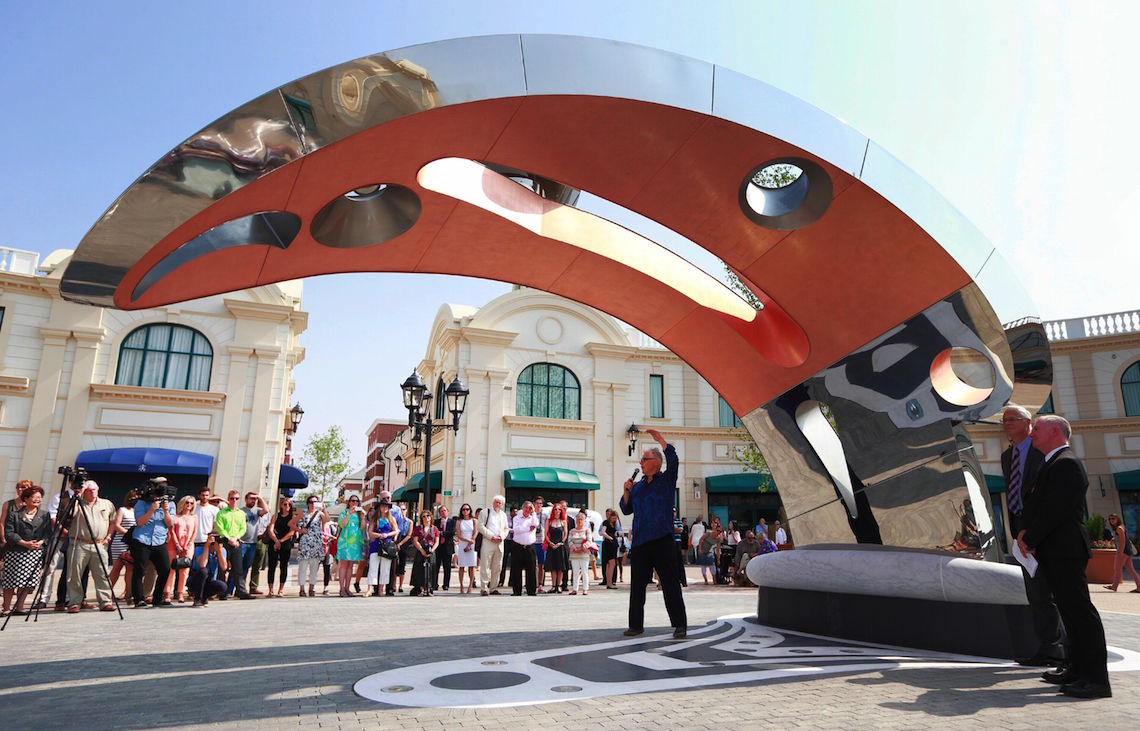 Integral to all YVR projects and McArthurGlen centres is a striking, accessible art feature that provides a gathering place and a moment of calm for customers. The centre is home to the latest work by acclaimed local contemporary visual artist Michael Nicoll Yahgulanaas. SEI is a powerful, 40-foot long sculpture of a whale breaching out of the water and provides a visually stunning focal point for the centre.
Without a doubt, this stunning sculpture will serve as an easy meeting point for shoppers.
Transportation to McArthurGlen YVR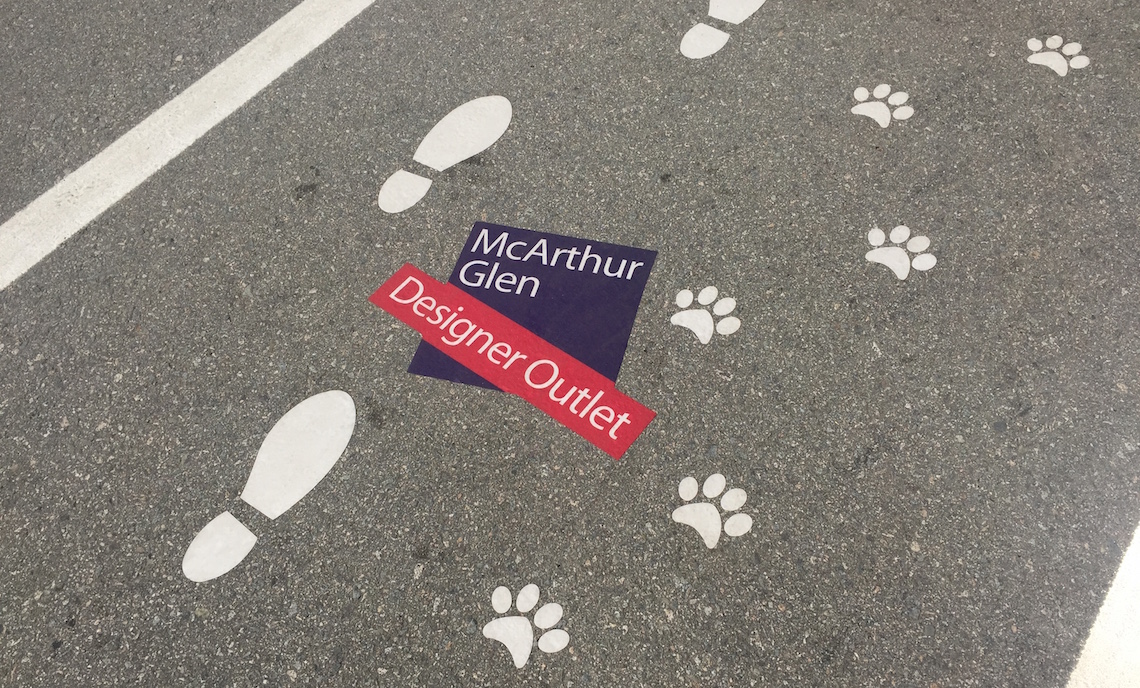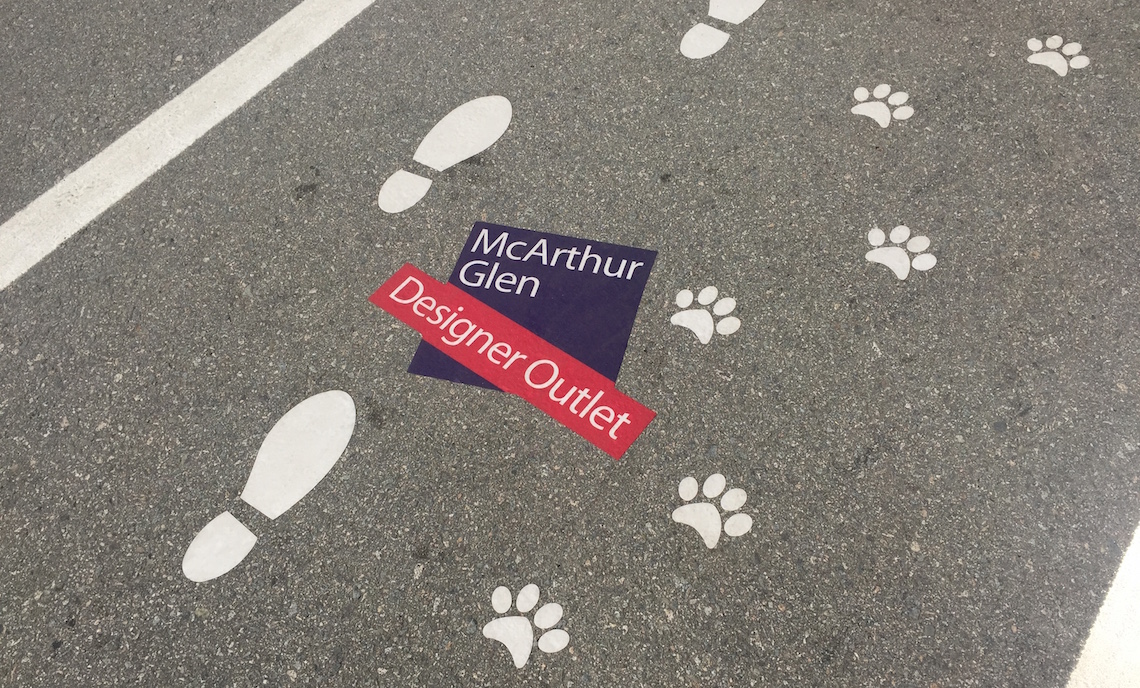 On opening day, I arrived at McArthurGlen YVR via the Canada Line.  As long as you get on the right train, it's a super convenient 20 minute ride to Templeton Station from Downtown Vancouver, and is about a 5 to 10 minute walk to the edge of the mall.  The downside is that it cost me $13 round trip: $4 x 2 for Two-Zone Fare + $5 YVR Add Fare.  However, for shoppers coming from YVR Airport, travel between the airport and Templeton Station on the Canada Line is free.
To accommodate the increased traffic expected at the centre over opening month, the frequency of Canada Line services have been increased.
If you're driving from Vancouver, take the Arthur Laing Bridge into Richmond. Follow the exit signs to Airport – Main Terminal. From here, follow signs for Designer Outlet and you'll find approximately 2,000 spaces in the free parking lot adjacent to the mall.
Opening Hours
McArthurglen YVR is open from Monday to Saturday from 10am to 9pm, and Sundays from 10am to 7pm.
For more information, visit: mcarthurglen.com.