As the world's number one make-up artist, Charlotte Tilbury understands the power of make-up like no-one else. With over 20 years at the forefront of the make-up industry, working with the world's top models, photographers, celebrities and designers, Charlotte has poured her best-kept secrets into her skincare and make-up collection.  Her client portfolio includes some of the world's most famous faces: Kate Moss, Sienna Millar, Blake Lively, Cara Delevingne, Cindy Crawford and Gwyneth Paltrow.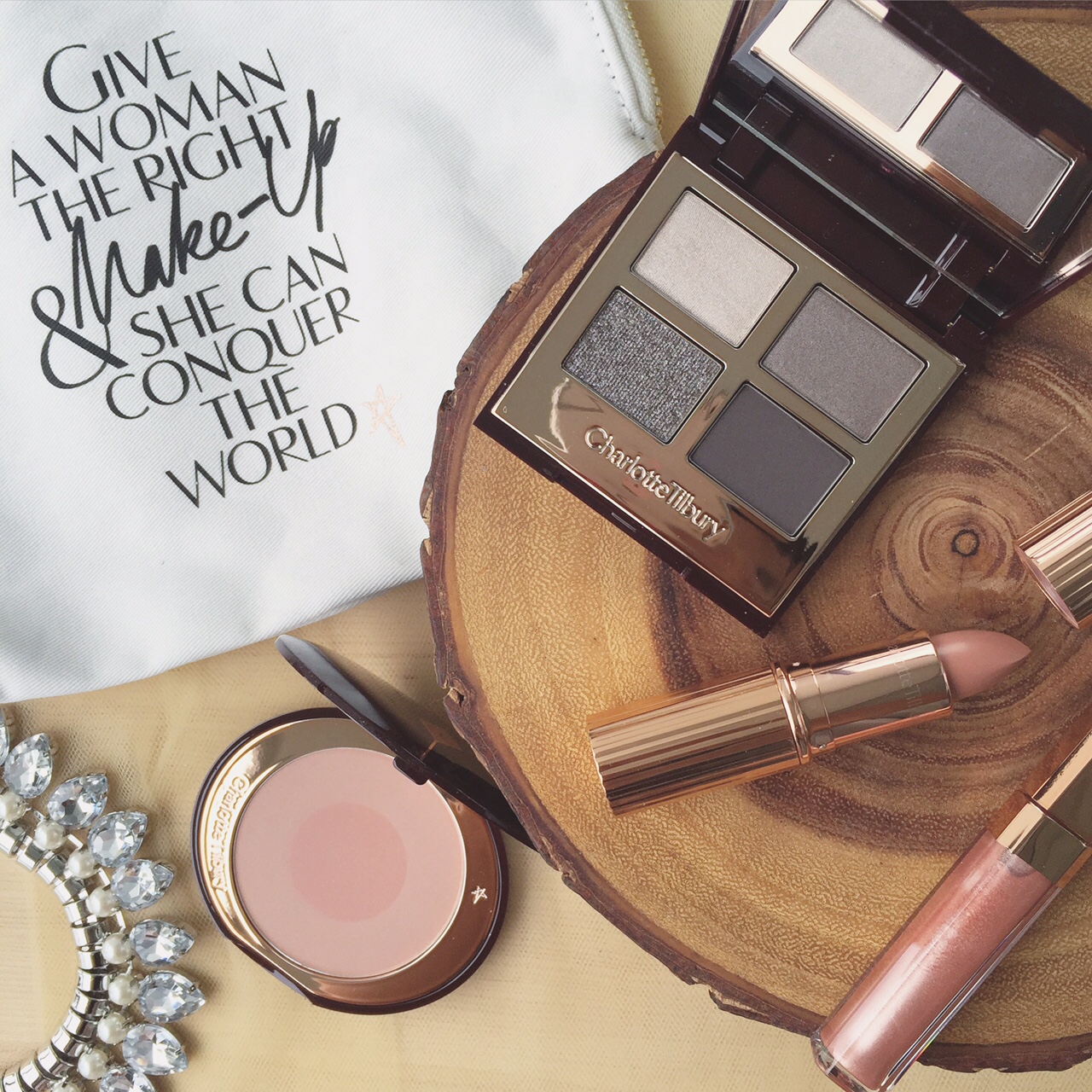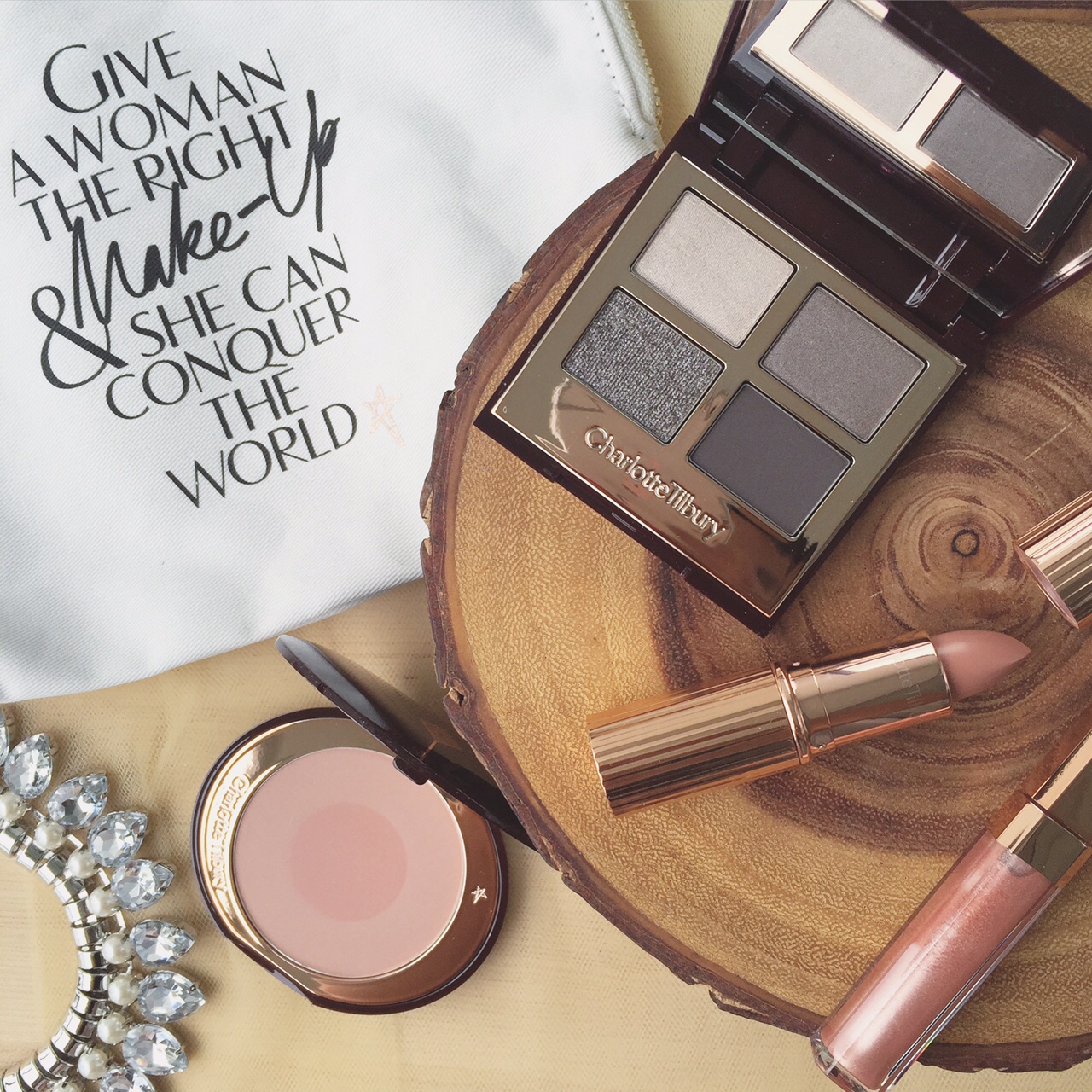 This summer, Canada's beauty landscape will undergo a transformation of its own. Charlotte Tilbury is delighted to announce that her innovative and irresistible collection will be available exclusively at Holt Renfrew beginning July 13 in Vancouver.
Modern Mix Vancouver had a sneak peek of the Charlotte Tilbury collection.  Here are our Top 3 favourite products from the new collection:
Cheek to Chic Swish & Pop Blusher
Take your blush brush and "swish" it around the outer ring of this Charlotte Tilbury blusher, and place on your cheeks.  Then, dab the centre of the product, and place onto your cheekbones to make them stand out with a "pop".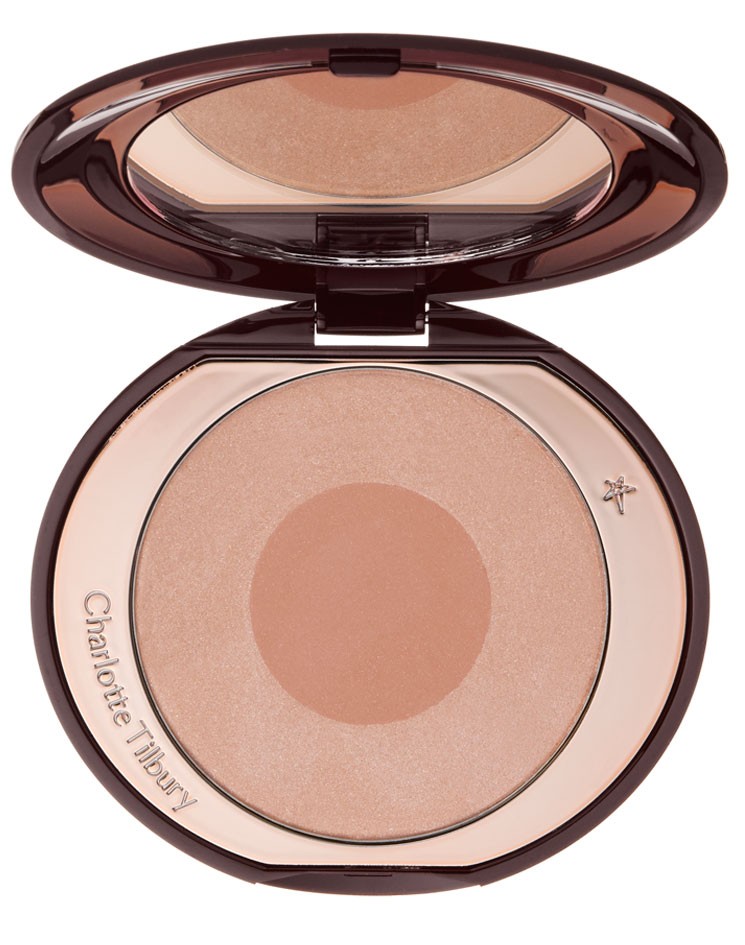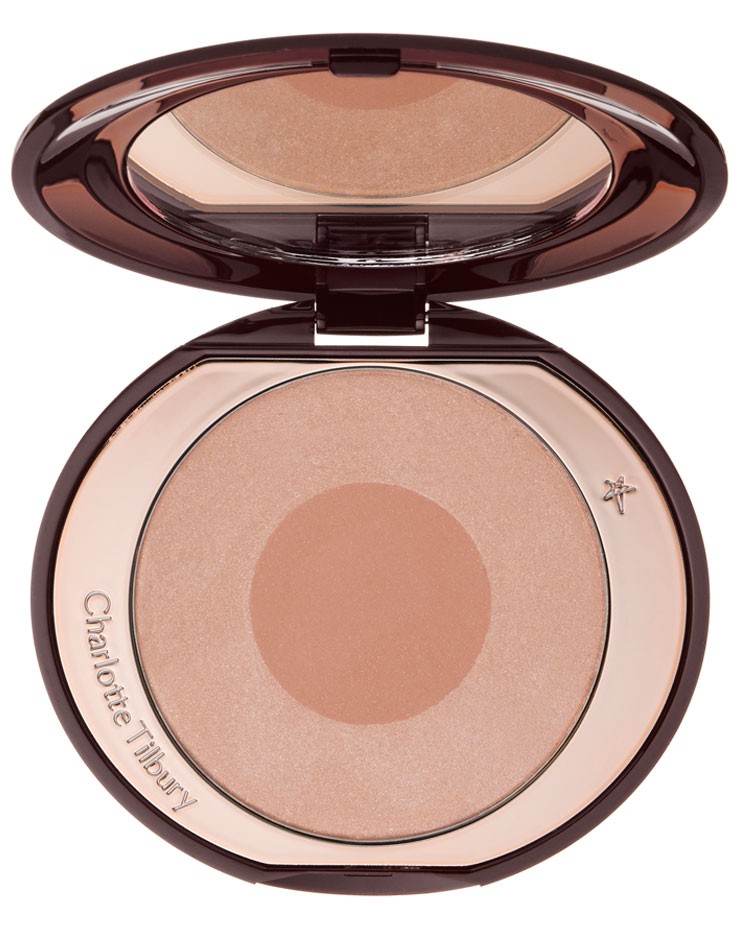 "When it comes to blusher, I'm always seeking to re-create that shimmering, youthful flush of excitement you get when you're in love – my clients and I call it the "love glow". I've spent many years perfecting this ultra-flattering look and now I've made it easy for anyone to achieve with CHEEK TO CHIC Swish & Pop Blusher. A 2-step application ritual, each shade is a creamy, colour-rich texture containing finely crushed pearls to give your skin a limitless glow. Enliven dull skin in just a Swish and a Pop!" – Charlotte Tilbury
Luxury Palette Colour-Coded Eyeshadow
Create the perfect smokey eye with this eyeshadow quad from Charlotte Tilbury.  Layer on as few or as many shades as you want, as you prime, enhance, smoke and pop your smokey eye look.  This is a palette that'll take you from "desk to dusk to disco".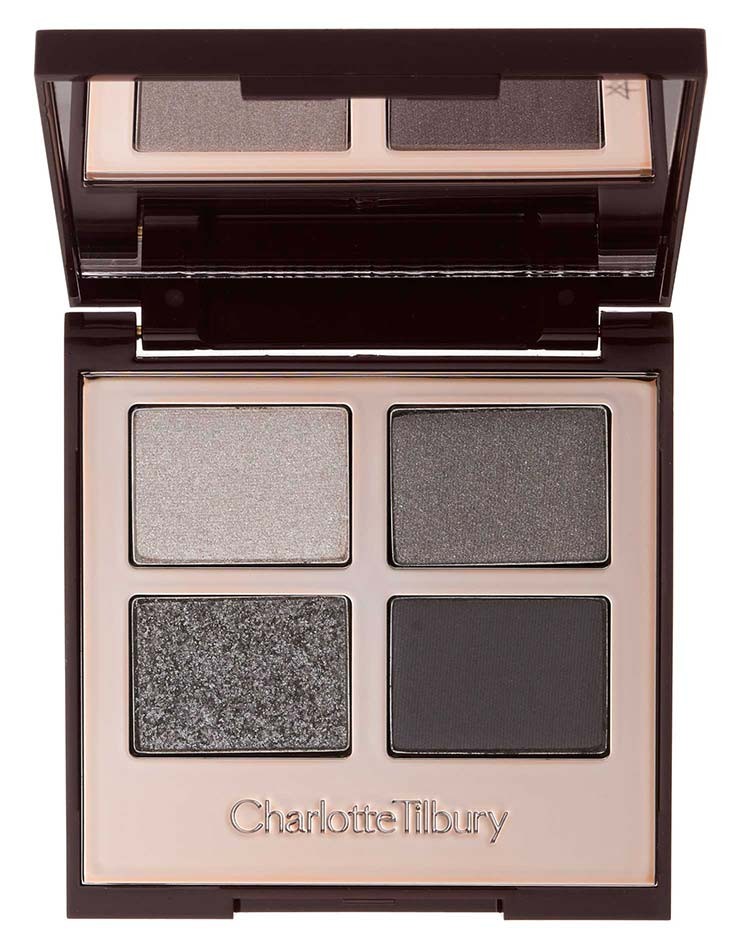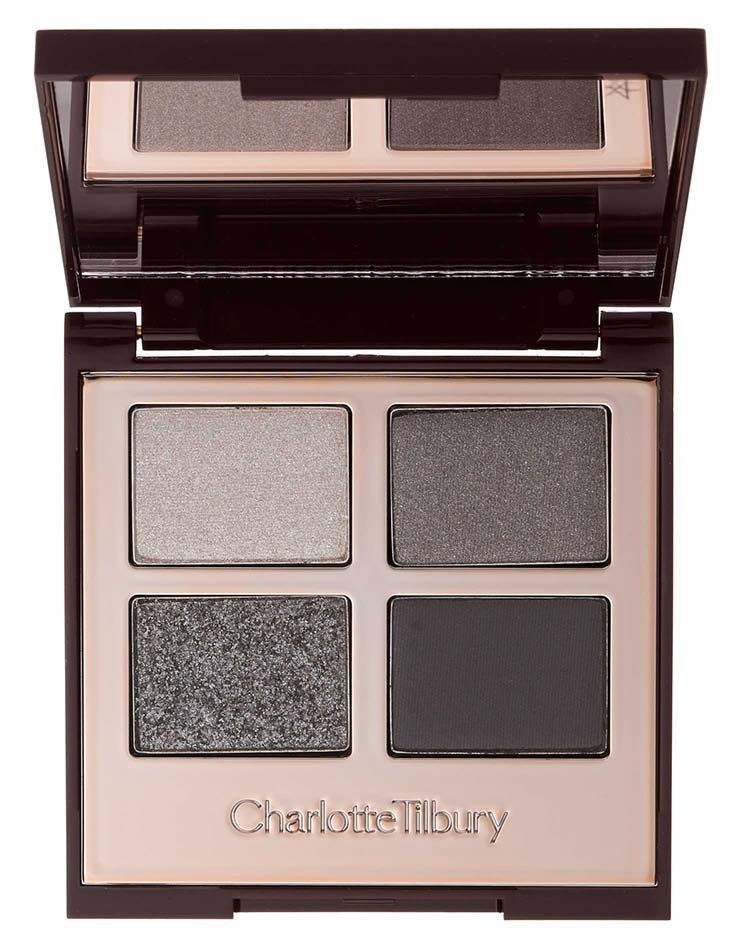 The power to mesmerize is in your eyes, with this make-up hypnotize… I have de-coded the secrets to iconic, mesmerizing eyes with my Colour-Coded Eyeshadow Palettes. Each one contains four harmonious colour ways that offer a complete "desk to disco" eye colour wardrobe and an easy to use application ritual that is fail-safe to follow. It's my artistry made effortless! – Charlotte Tilbury
K.I.S.S.I.N.G Fallen From The Lipstick Tree
I love nude lipsticks because the shade matches with everything!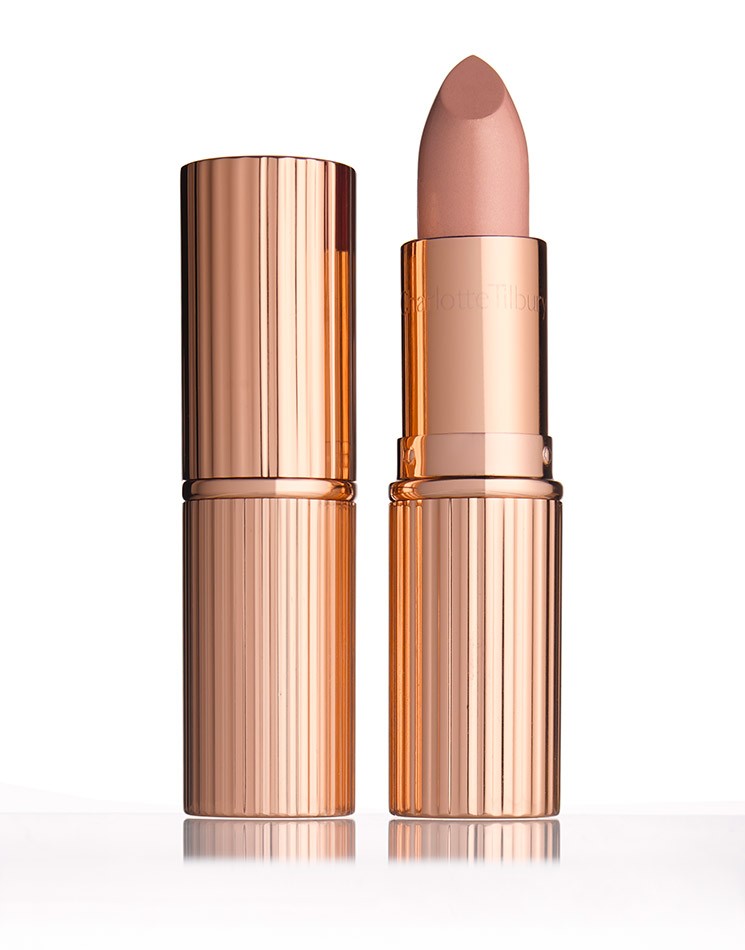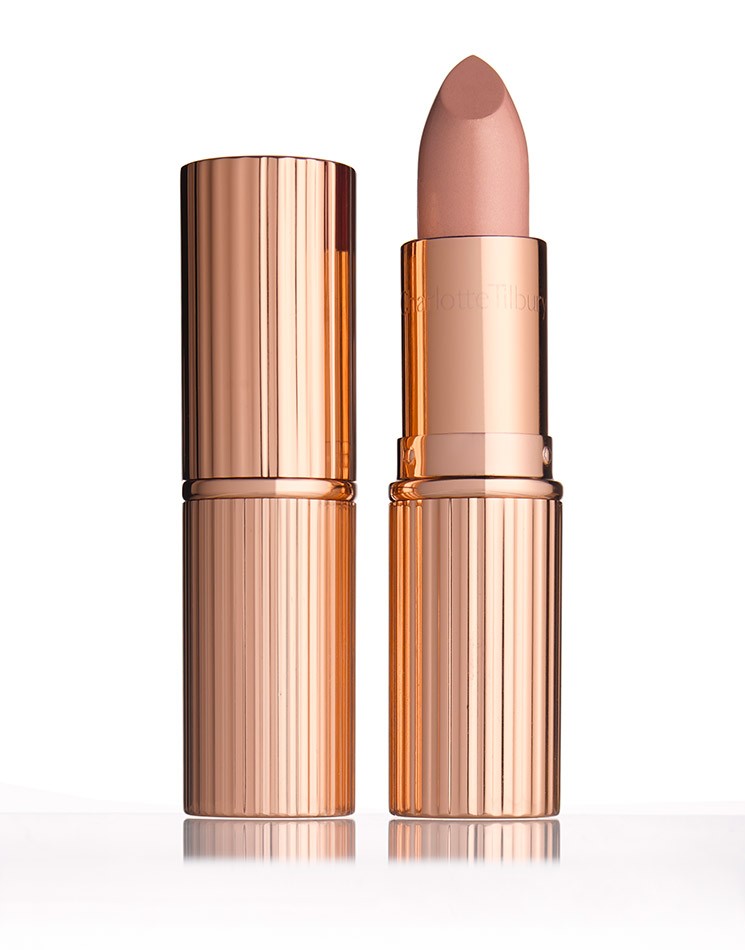 This is my fail-safe recipe for perfect lips… Enriched with a breakthrough, secret ingredient, the Lipstick Tree, an anti-oxidant that naturally protects lips from UV damage and external pollution leaving them cashmere soft and irresistible. Blended with special waxes and clever light-diffusing pigments for pert, full-bodied, ultra-brilliant lips that ensure you leave a lasting impression! – Charlotte Tilbury
For more information about the Charlotte Tilbury Make Up Revolution, check out 5 Minutes With Charlotte Tilbury on the Holt Renfrew blog, or visit charlottetilbury.com.