Best known for its French-inspired fine dining for dinner, L'Abattoir in Gastown also started offering weekend brunch about six months ago with a menu mixing comforting staples with hearty entrees.
The brunch service begins with a basket of baked goods, where you can select a pastry to start off your meal.  Between the Rhubarb Danish ($5) or Currant Scone with Jam and Clotted Cream ($7), I would recommend the scone which was warm and crunchy on the outside, with a generous slab of currant jam and clotted cream sandwiched in-between.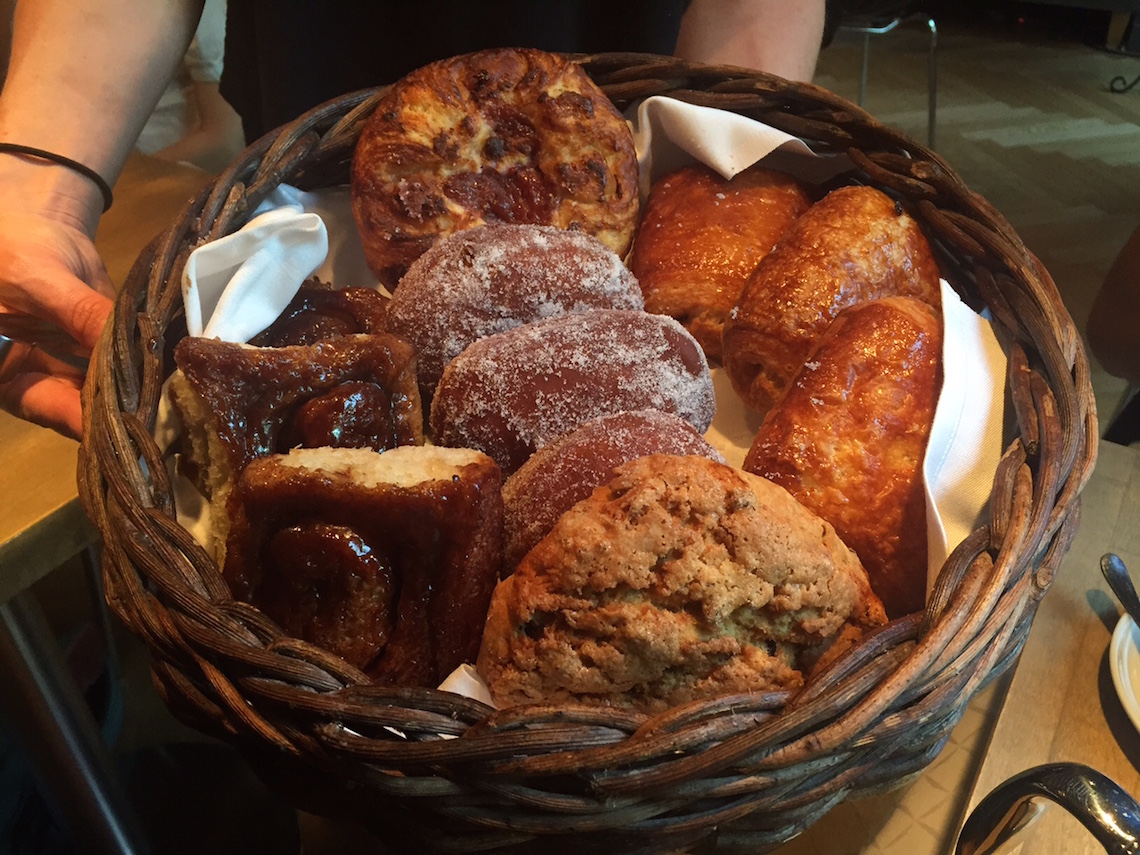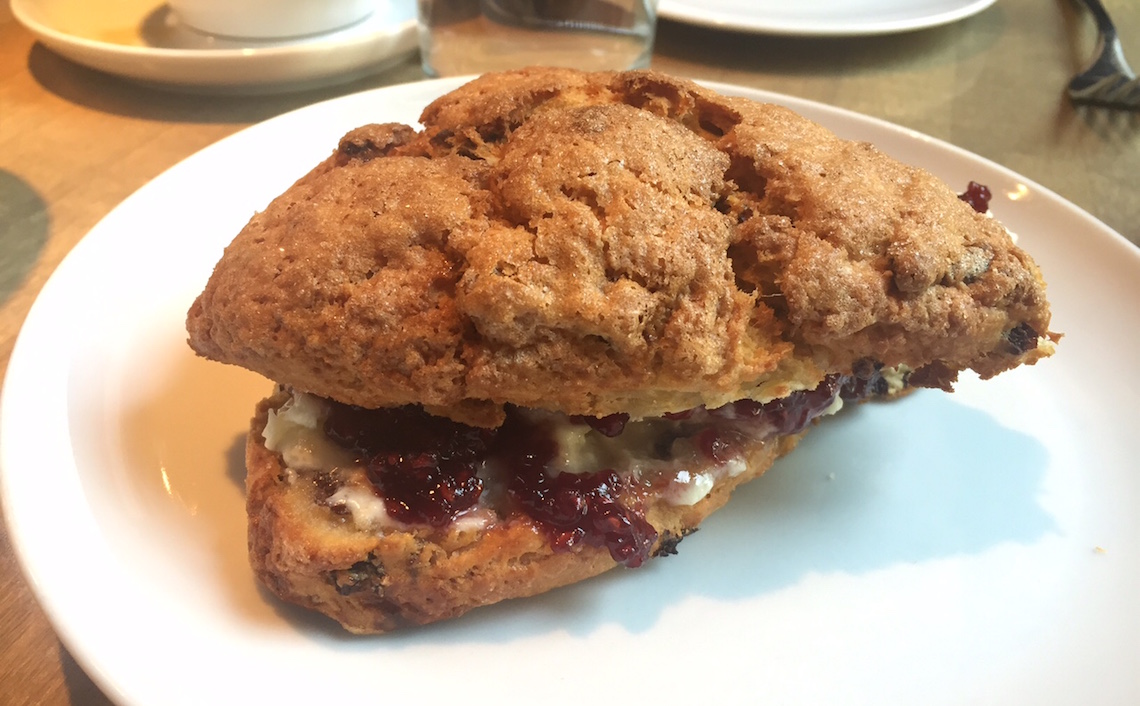 With a name like L'Abattoir (the french noun is translated to "slaughter" in English), it's no surprise that the brunch menu items tend to lean towards the heavier meat-y side, with ingredients like fatty pork belly with poached eggs, or a quarter pound breakfast burger patty.
We ordered the only two items on the menu with mentions of fresh veggies listed in the description: The Poached Eggs with Burrata Cheese with Tomato Fondue and Grilled Bread ($17), which was said by our server to be popular with the ladies, and the Shrimp Frittata with Smoked Pepper, Hollandaise & Arugula ($17).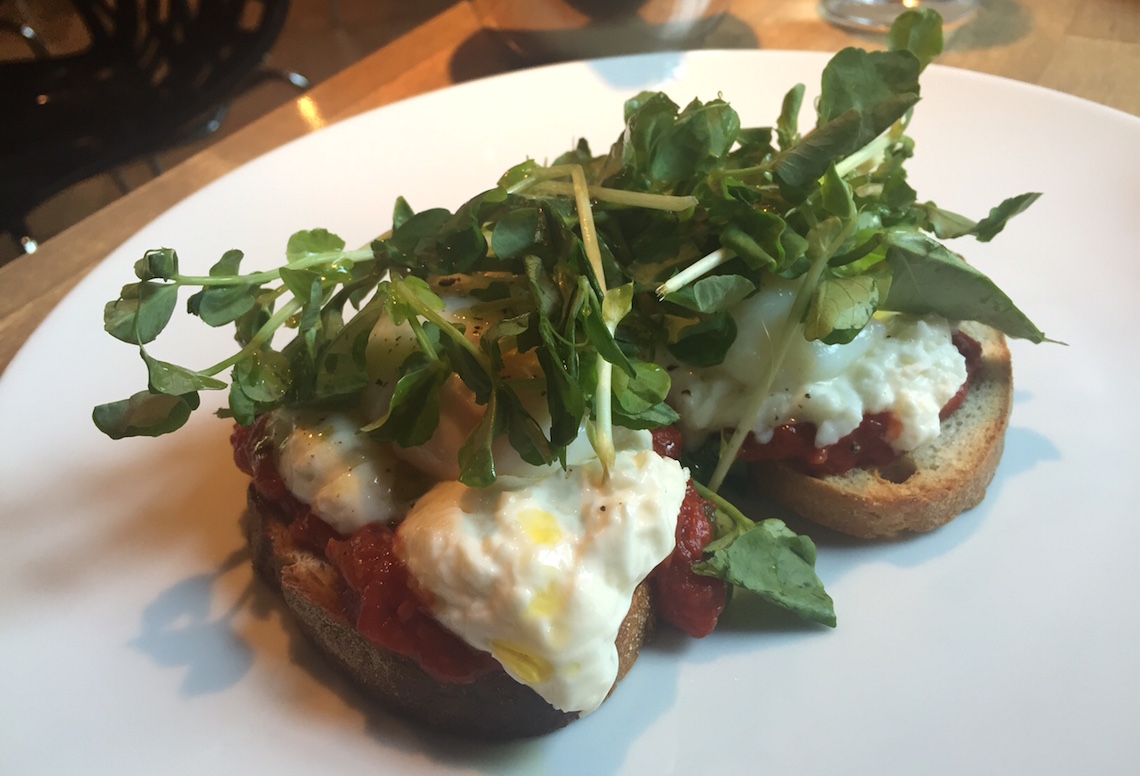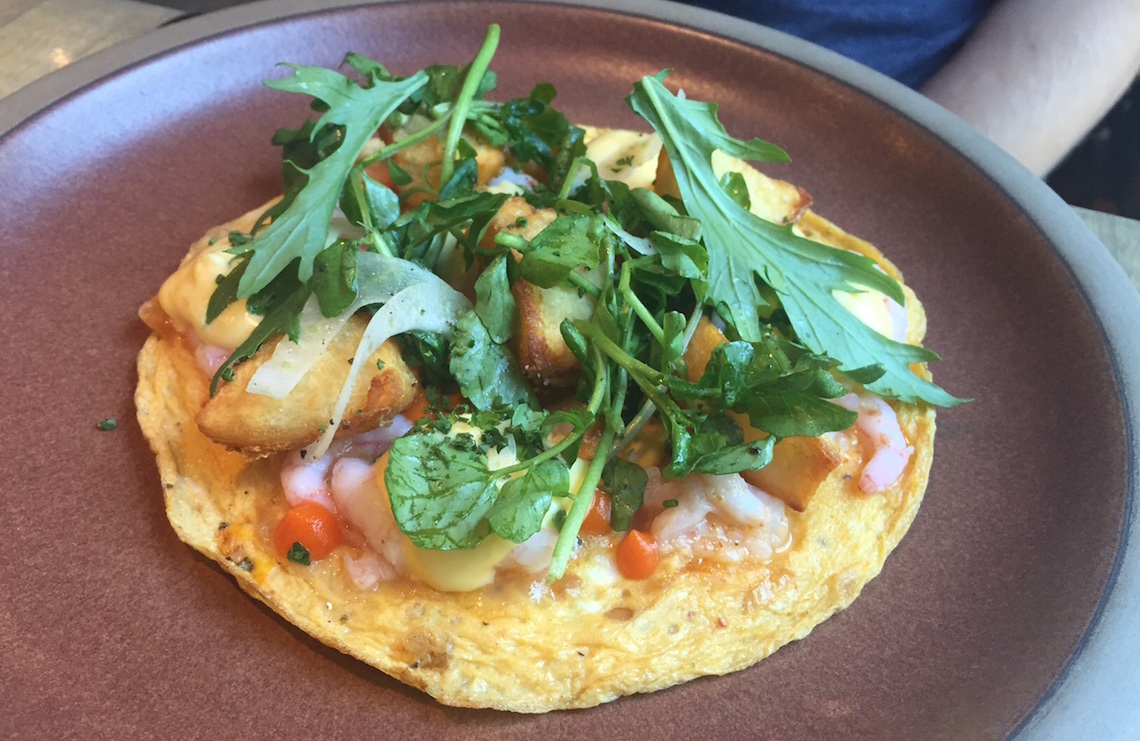 Because brunch seems incomplete without bacon or eggs, we ordered a side of Duck Sausage ($5) which were fat and juicy and almost bursting out of its casing with delicious flavour.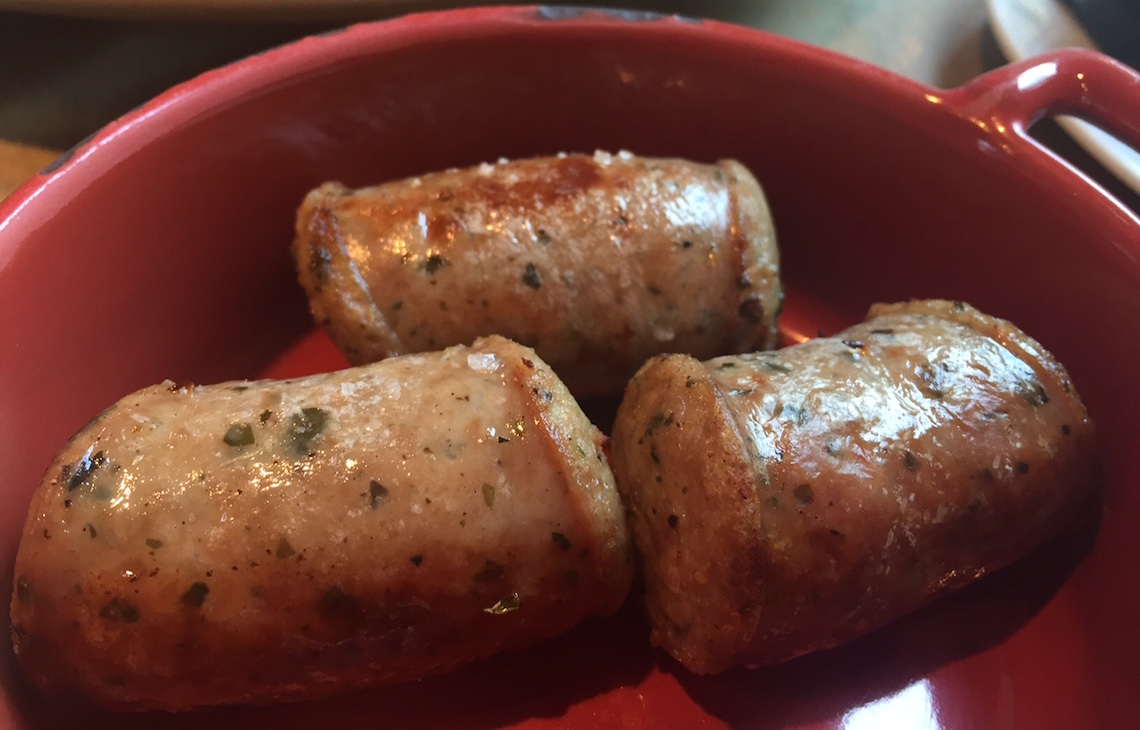 To accompany our meal, we tried the non-alcoholic mocktails: a tropical-inspired Passionfruit Smash ($4) and the Orange Julius ($4) which had the creamy citrus and vanilla flavour of an orange creamsicle.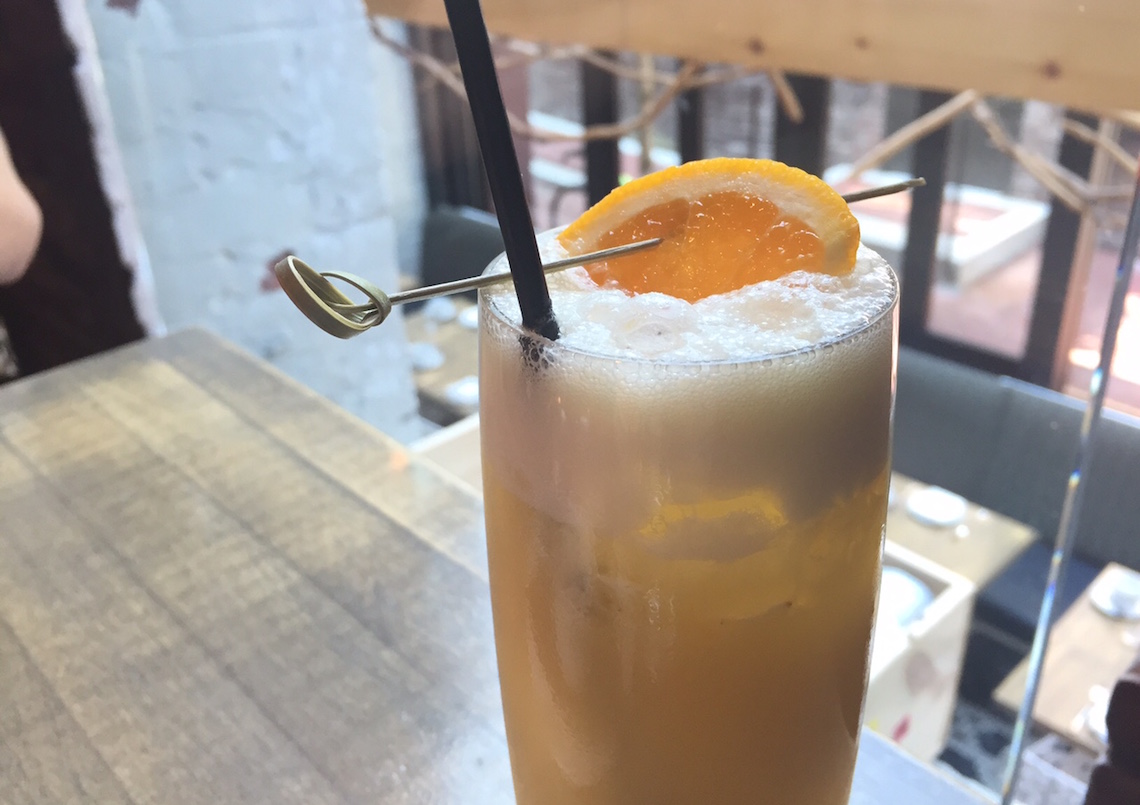 L'Abattoir is located at 217 Carrall Street in Gastown.  The restaurant is open seven days a week for lunch and dinner, and weekend brunch.  Check out the full menu here.