The International Summer Night Market is back for another summer.
When I was younger, I loved looking through the glitzy $5 jewelry, cartoon stationary and cellphone accessories at the International Summer Night Market.  But over the years, as the foodie scene in Vancouver developed, the real buzz-worthy offering at this summer market are the colourful array of culturally diverse food stalls which help attract over 1.2 millions visitors each summer.
Curated by market staff members, here are the top 5 new and creative dishes available at the 2015 International Summer Night Market.  Scroll left and right to see their picks: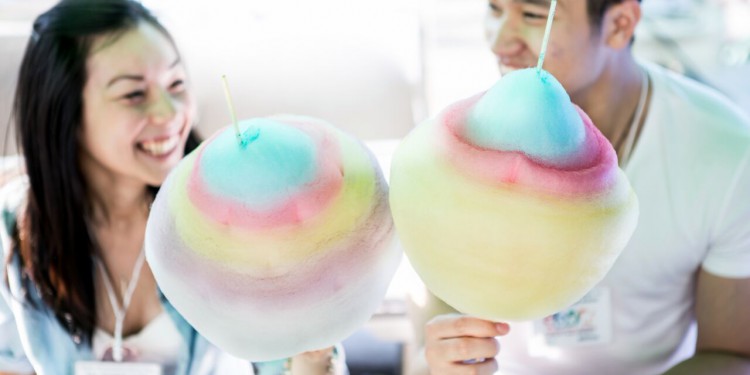 Flower Cotton Candy
Only available at the International Summer Night Market, the flower cotton candy not only tastes good but also looks great on camera. The artist behind the cotton candy machine can sculpt a fluffy flower with as many as ten layers of floss sugar.
Banana Spring Rolls
The old saying of not judging a book by its cover holds true for New Style Green Onion Cake from Alberta. In addition to green onion cake, the owners of the stall make a delicious deep-fried banana spring roll that is crispy on the outside and gooey on the inside. The unique combination of banana and coconut filling makes the dessert luscious and velvety.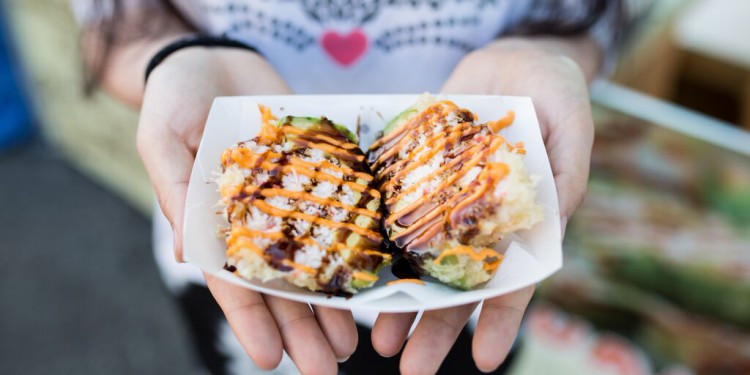 Deep Fried Avocado and Crabmeat
The owner of Duang Duang Deep Fry might be new to the street-food industry, but she is no stranger to the kitchen. Deep fried avocado and crabmeat, also known as Monkey Brain in Chinese, is the owner's original creation. Her special house sauce gives a spicy touch to the sweetness of the imitated crabmeat and the perfectly deep-fried avocado.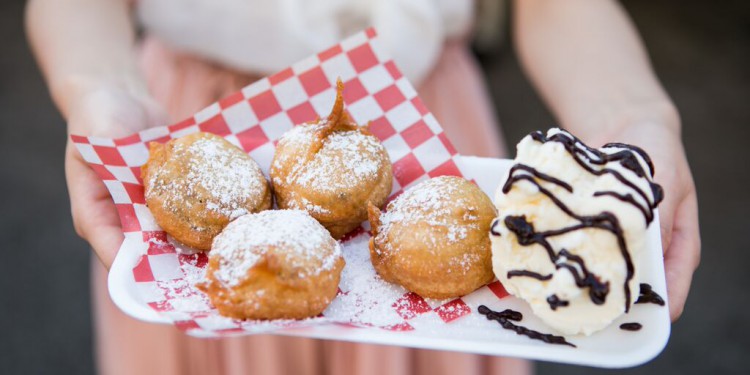 Deep Fried Oreo with Ice Cream
Using a tempura batter, the Japanese owner of Cocoro reinterprets the classic American treat of deep-fried Oreo cookies. The result is a warm cookie covered with a light and thin crust that melts in your mouth. The dessert comes with a scoop of vanilla ice cream on the side.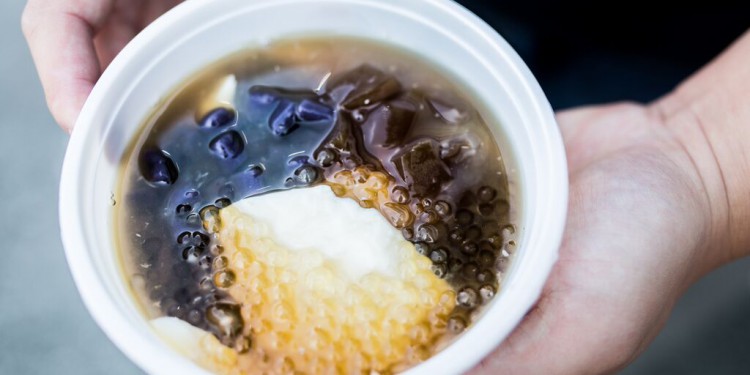 Sweet Tofu Pudding with Homemade Honey Cubes, Sweet Purple Potato Balls and Tapioca Pearls
Inspired by traditional Taiwanese tofu pudding, the owner of Soy Boy uses high quality, fresh ingredients to make everything in the dessert from scratch. Some of the homemade specialty toppings on the menu include honey cubes made with watermelon tea and sweet purple potato balls made with Hawaiian sweet potatoes.
The International Summer Night Market is located behind Home Depot in Richmond. It offers free admissions and free shuttle service from Bridgeport Skytrain station. There are plenty of street parking near the market as well as a paid parking lot that is opened during the market's business hours.
The market is open for the rest of summer, every Friday to Saturday from 6pm to 11pm and Sunday 6pm to 10pm.