The long-awaited Red Truck Beer Brewery's new facilities are now open at 295 E. 1st Avenue.  As an impressive, new and shiny, eye catching establishment, the Red Truck Beer Brewery adds colour and flare to this industrial neighbourhood just off Main Street.
The theme of the restaurant is "Truck Stop Diner", so the decor is a combination of retro diner meshed with the East Vancouver hipster vibe. Their menu consists of casual diner-style dishes, including soups, chili, salads, wings, burgers, sandwiches and hot dogs.  Out front, an outdoor patio with wooden picnic style tables and red chairs will be perfect for sunny days in Vancouver.  Everything is  highlighted with the signature red associated with the Red Truck Beer Brewery.
See below for photos: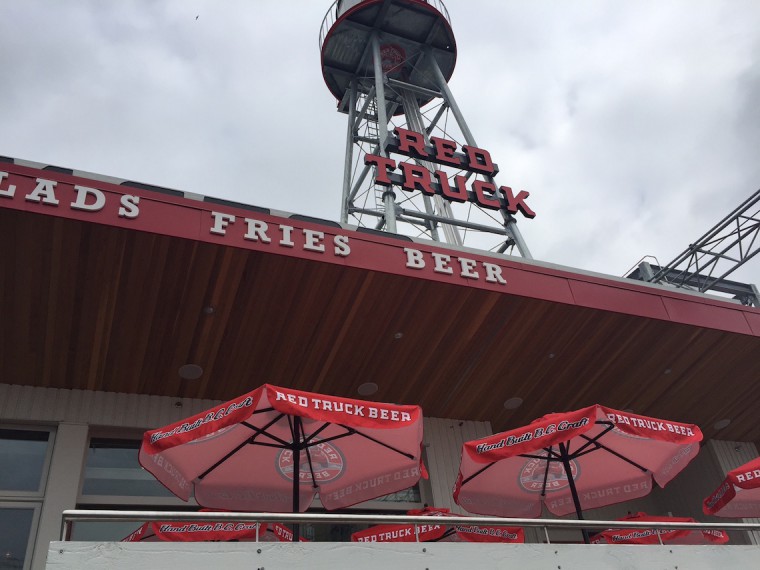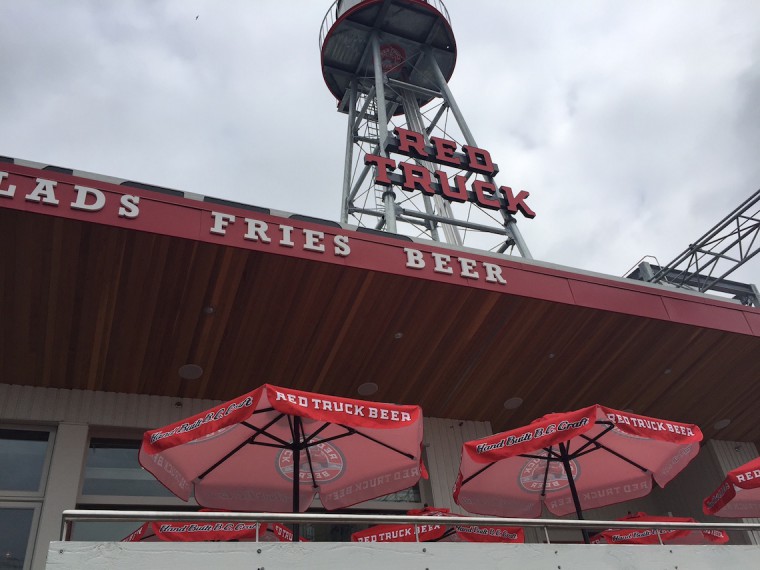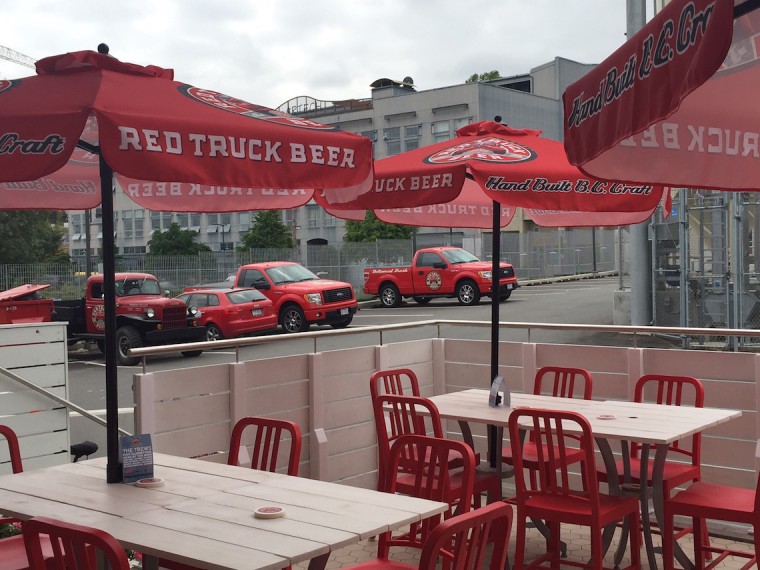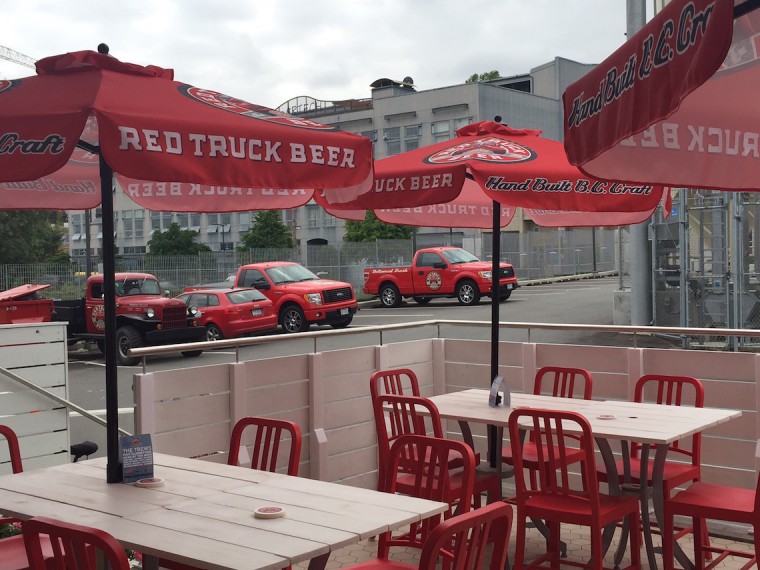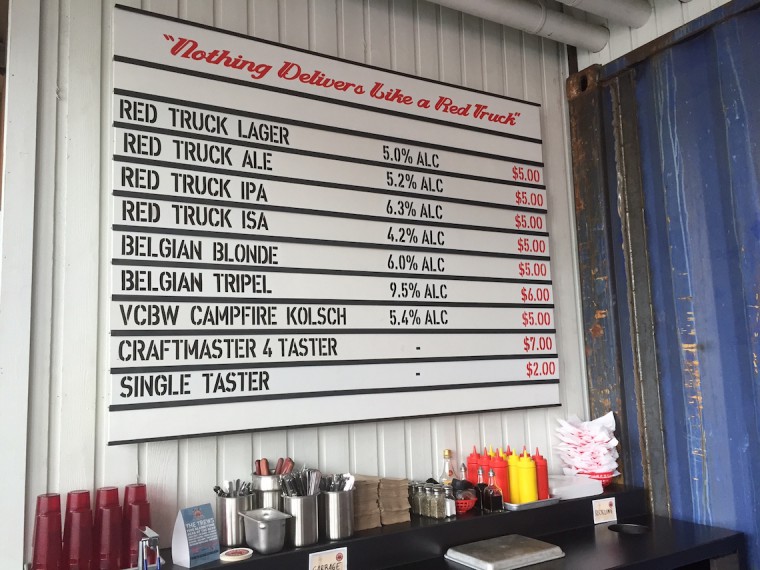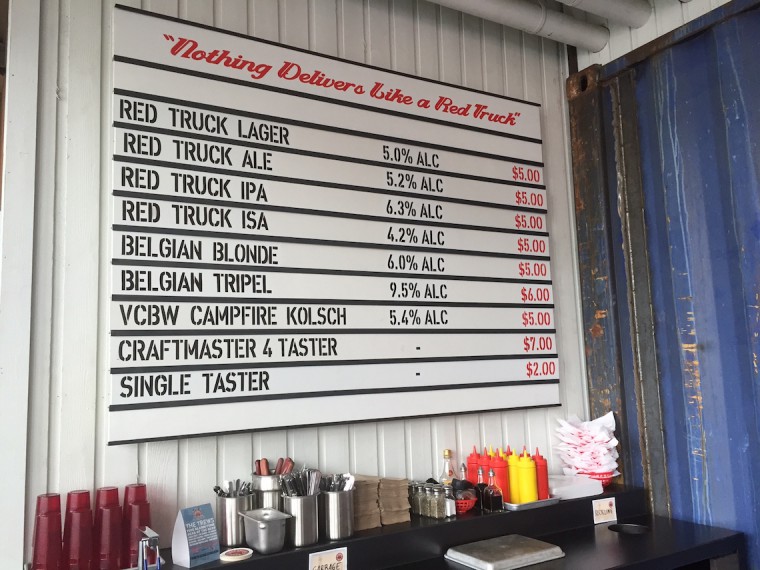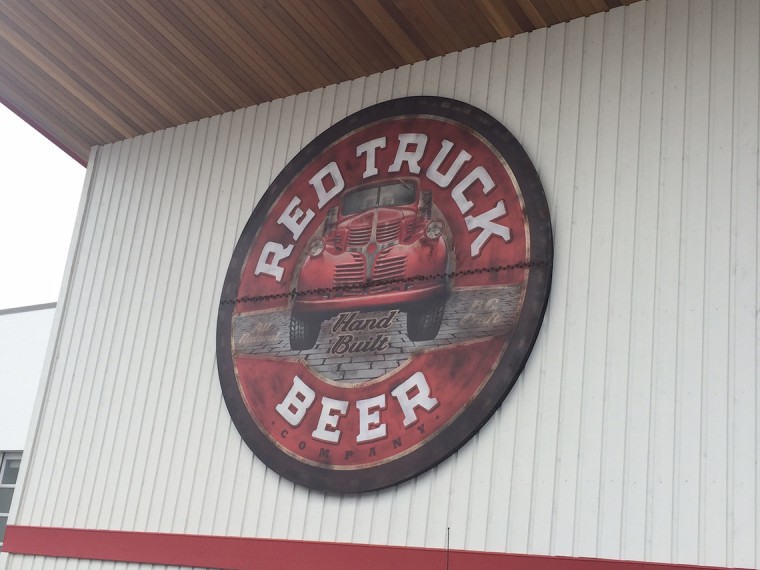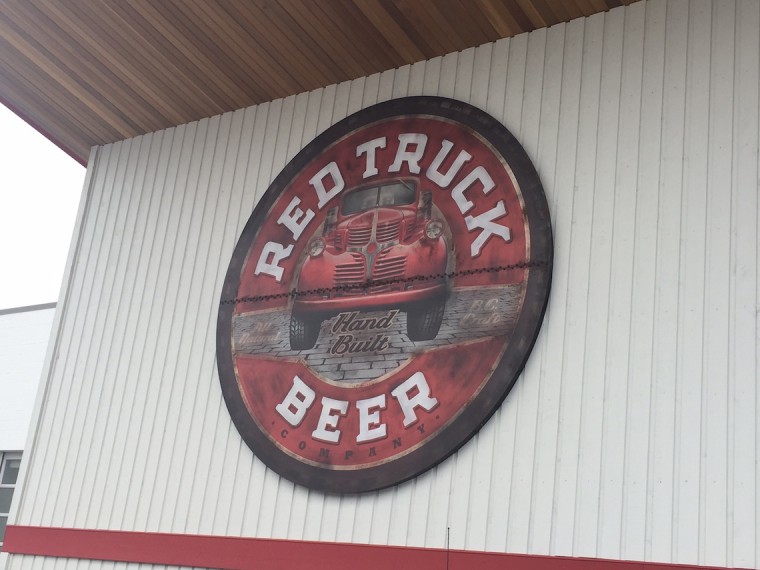 Although the Red Truck Beer Brewery's new location has only been open to the public for a few short weeks, they continue to make a positive impact in the Vancouver community with their charitable efforts.  Vancouver Craft Beer Week's official beer for 2015 is "Campfire Kolsch", a collaboration beer brewed by 30 B.C. breweries at Red Truck Beer Co's new brewery located in the historical Brewery Creek district, with proceeds going to their official charity, The Vancouver Firefighters Charitable Society.