When it comes to picking a weekend brunch spot in Vancouver, a cold-pressed juice bar is probably not the first place which comes to mind. However, Modern Mix Vancouver decided to break typical brunch convention and we headed to The Juicery Co. in Kitsilano on a Sunday morning.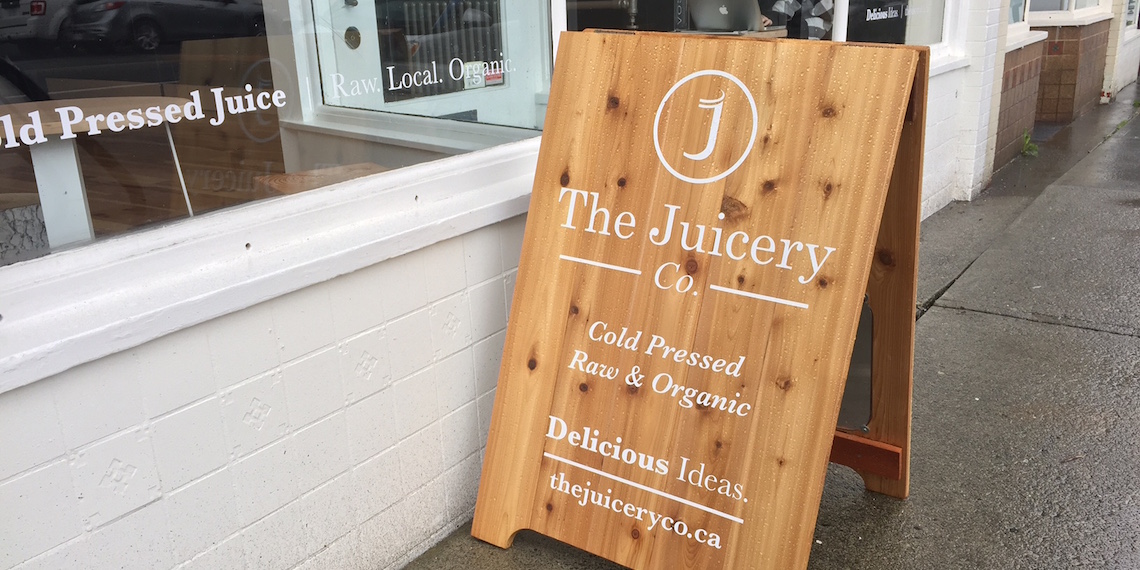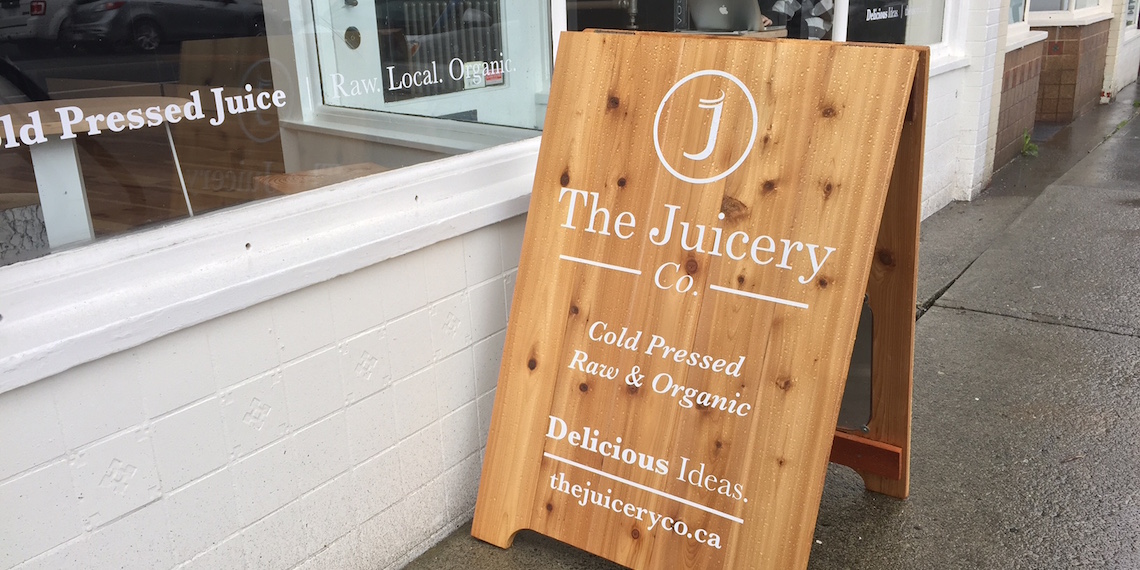 The Juicery Co. is a cold pressed juice and "nut mylk" company that delivers throughout the Metro Vancouver area, with three storefronts in North Vancouver and Kitsilano.  In addition to serving freshly made, bottled juices, The Juicery Co. offers fresh, local, organic soup from the Vancouver-based Kits Kitchen as well as salads from Nourish Vancouver.
Freshly pressed raw juices are completely different from the processed juices you find in the grocery store. Tetra pack juices like SunRype or Tropicana are mass produced, processed, contain preservatives, and have been sitting on a shelf indefinitely. These juices retain very little of their initial nutrient value and are essentially fruity sugar water.
Fresh cold-pressed juices, on the other hand, are prepared fresh daily using a special cold-press process with minimal exposure to nutrient-damaging heat, light, and time. They contain all the live enzymes, antioxidants, phytonutrients, vitamins, and minerals—just as nature intended.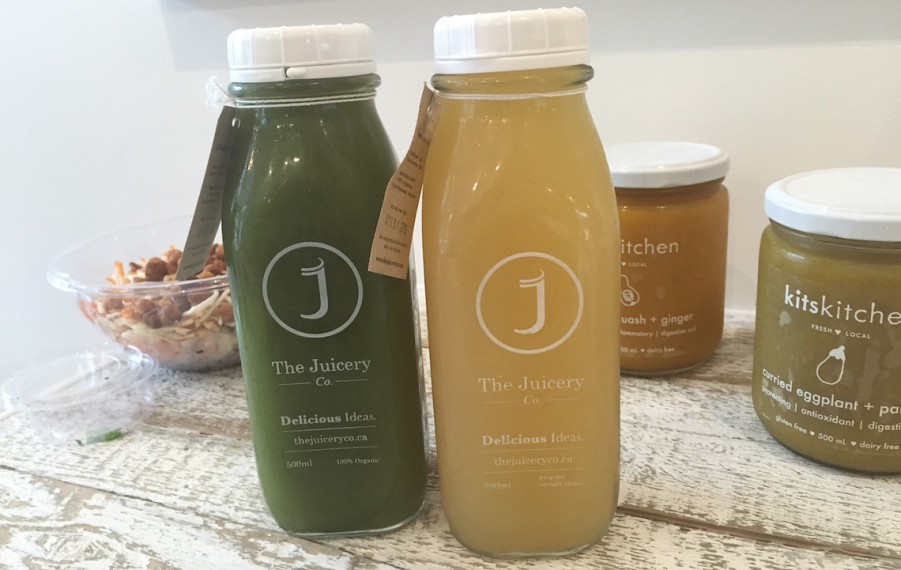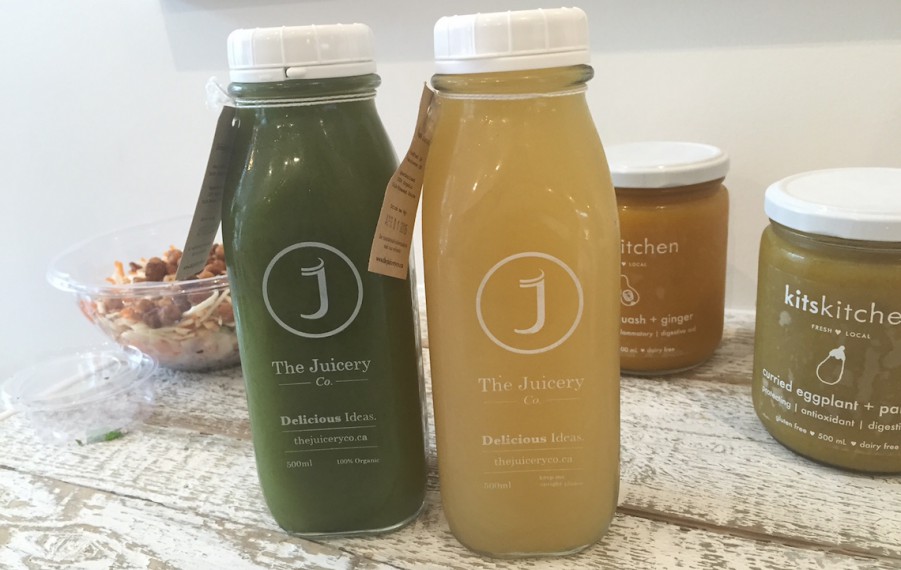 The juice menu at The Juicery Co. is separated into four categories: Greens (kale, celery, etc.), Roots (fennel, beets, ginger, etc.), Citrus (grapefruit, orange, etc.) and Melon (watermelon, cantaloupe, etc.).  Each category has its own benefits. We were told that anything with turmeric (particularly the Tumeric Tonic) would be a great hangover drink.
After picking our juices, we then shared the Bangkok quinoa salad from Nourish Vancouver.  Even though this is a vegan salad, it was hearty and flavorful and had a large variety of ingredients to keep things interesting. Quinoa, millet, cabbage, carrots, red onions, with a ginger, almond and lime dressing.  The  accompanying whole hazelnuts, which were stored in its own container to optimize freshness, were so crunchy.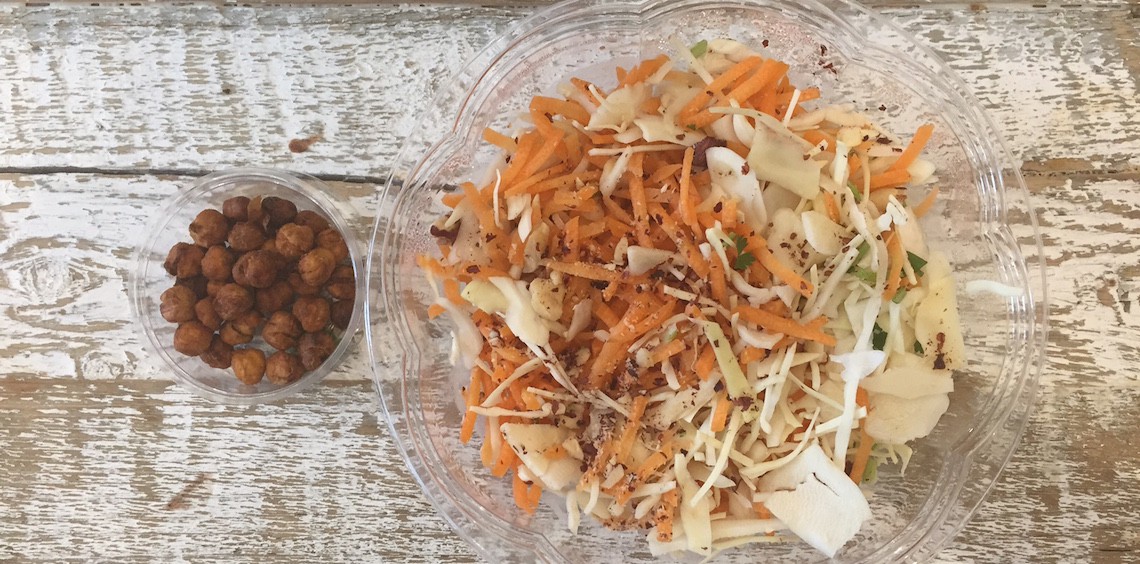 Next, we tried the fresh soups from another local company – Kits Kitchen.  With a promise is to offer delicious seasonal soups that are clean and healthy and made from local ingredients, their philosophy is very much aligned with the offerings of The Juicery Co.
Served in cute glass jars, we went for the butternut squash and ginger, and the curried eggplant and parsnip.  Unfortunately, there's no place to heat up these soups at The Juicery so we had the option to eat them like a gazpacho (chilled soup) or bring them home with us.  They are completely vegan, gluten-free and dairy-free.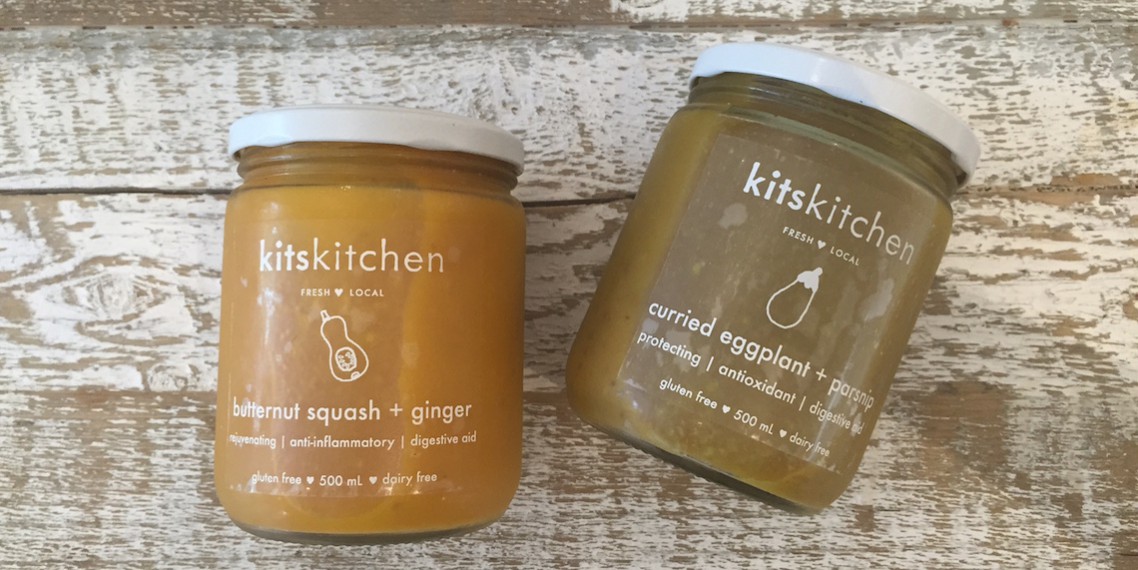 If you're craving a healthy and nutritious brunch that you can drink and eat at The Juicery in Kitsilano or take to go, head to: 3570 W 4th Ave.  For more information, visit thejuiceryco.ca.