Operated by the same owners as The Cascade Room, Charlie's Little Italian and El Camino's (all further up Main Street), The Union in Chinatown offers an Asian-fusion brunch menu with offerings including a Breakfast Bahn Mi (Vietnam), Bangalore Hash (India) and Pandesal French Toast (Philippines).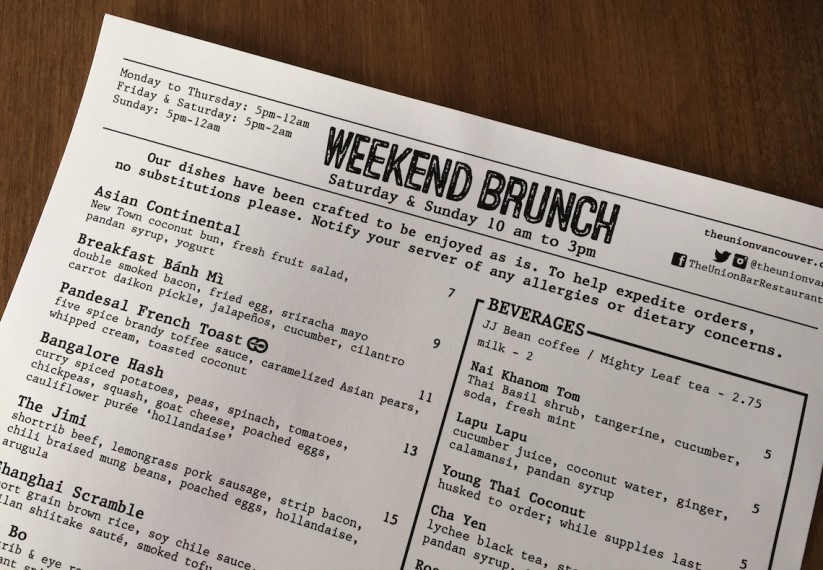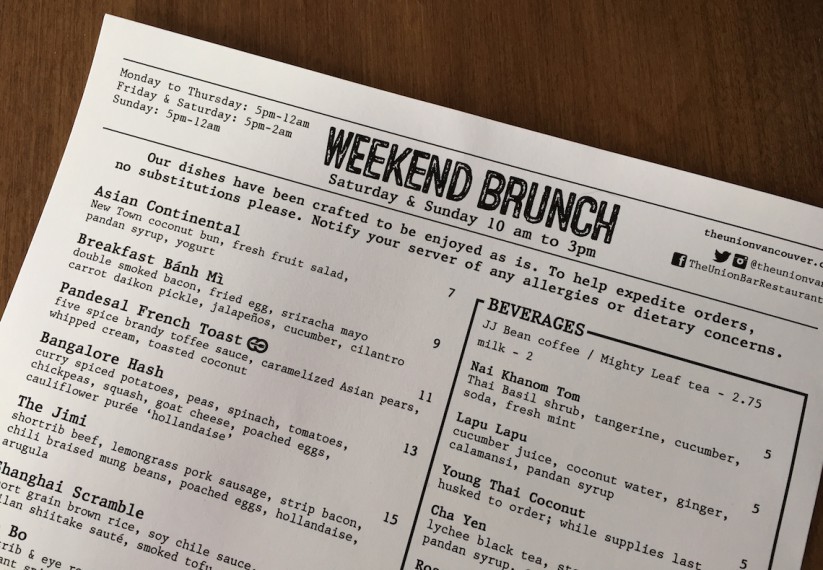 The restaurant environment is industrial-style with wood and concrete pillars, long picnic bench seating and trendy metal lights hanging down from high ceilings.  Despite its Chinatown location, from the hip restaurant decor, I didn't expect The Union to serve any sort of Asian inspired cuisine – the only thing remotely Asian that I spotted at first glance were the bottles of Sriracha on the tables.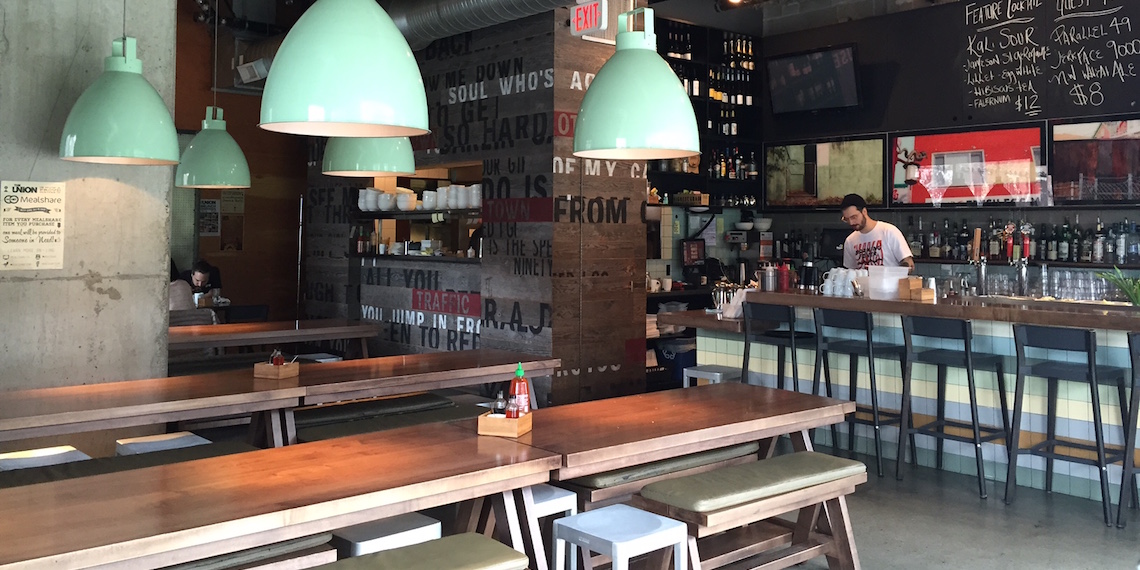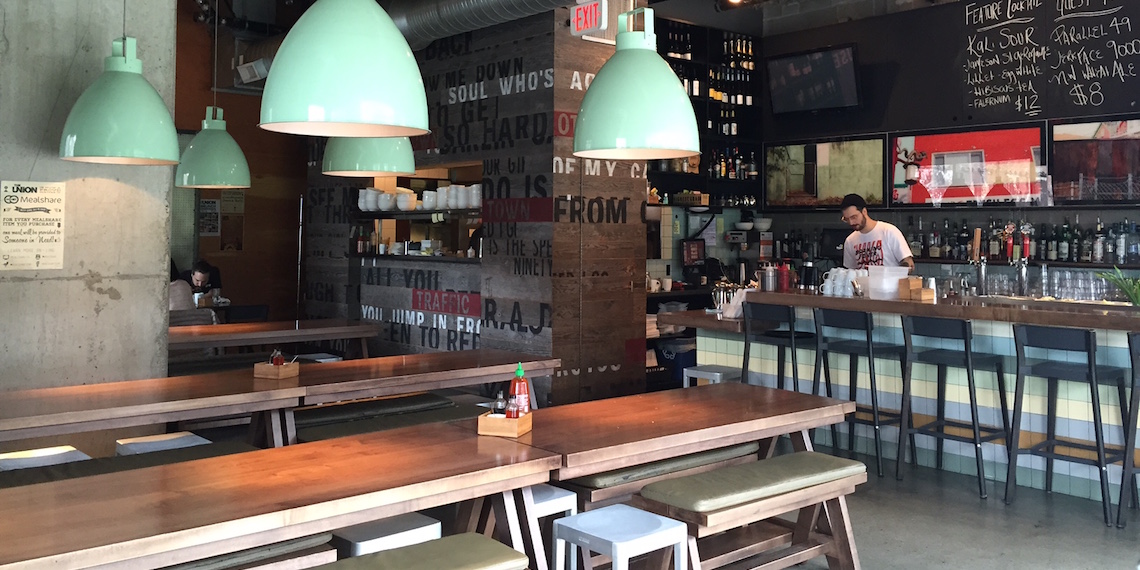 We started off our brunch with two colourful $5 mocktails: the Cha Yen (lychee black tea, star anise, cardamom, pandan syrup and coconut milk) and the Rosa Milk (hibiscus flower tea, tangerine pandan syrup and coconut milk).  The sweet, milky and fruity taste reminds me of bubble tea.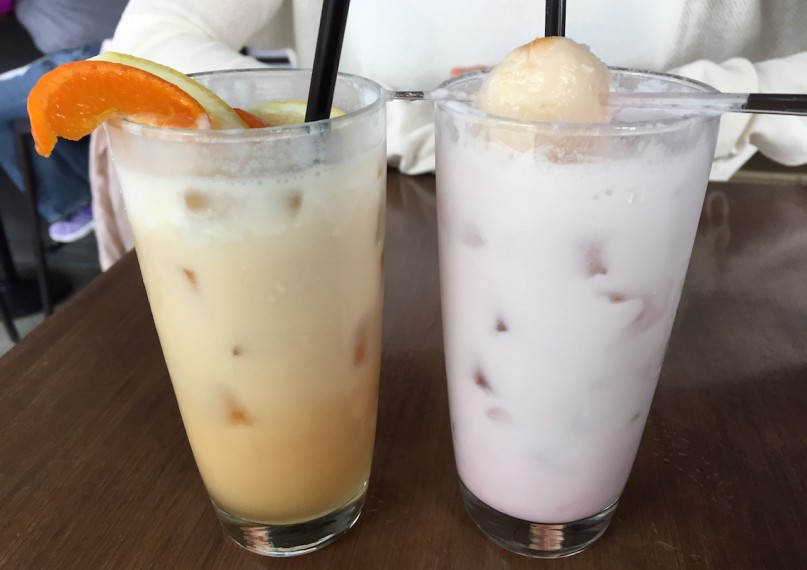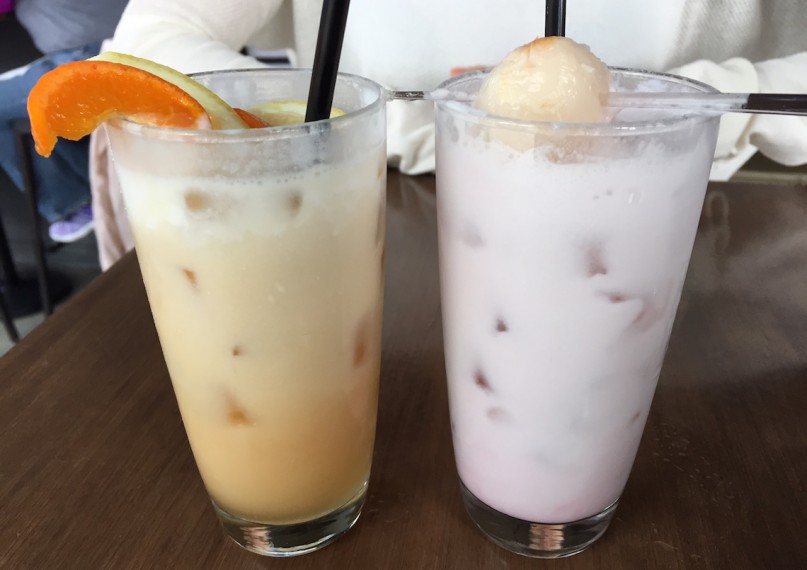 The Bangalore Hash ($13) was a brunch bowl, with poached eggs and potatoes, but seasoned with Indian spices and curry flavours and made with veggies including chickpeas, spinach and a cauliflower purée 'hollandaise'.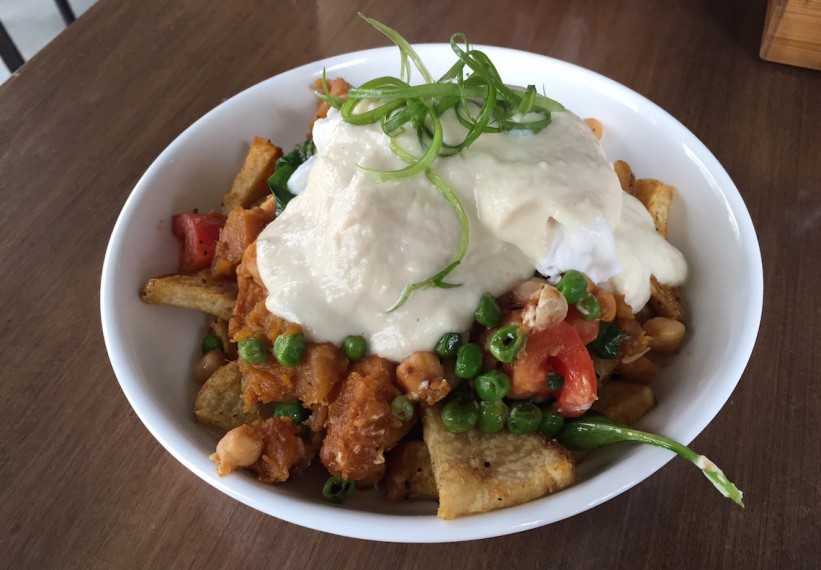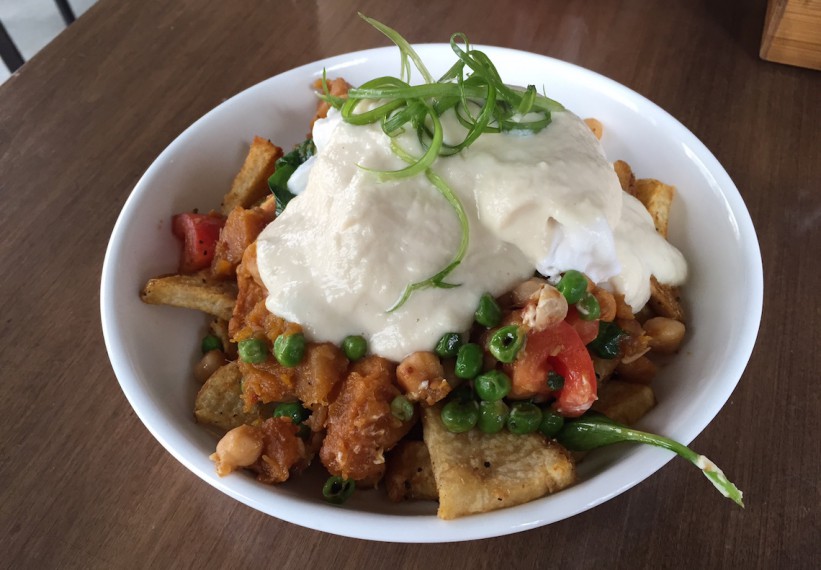 For a taste of the Phillipines, try the Filipino Pankaplog ($14) which comes with two eggs (fried or scrambled), sinangag, pickled papaya, pandesal, curry spiced hash browns, and sausage or bacon.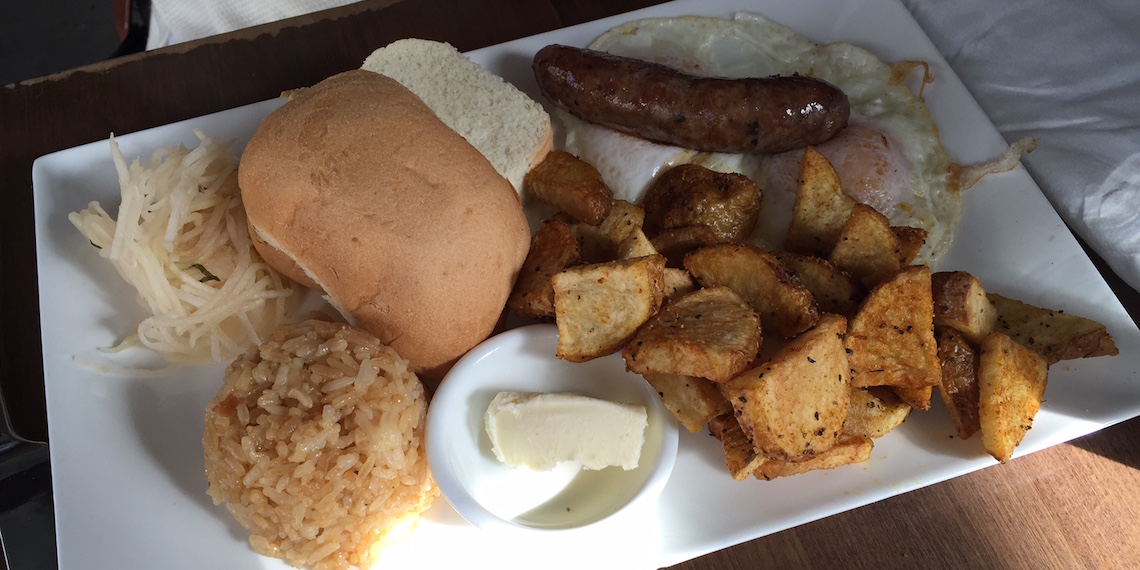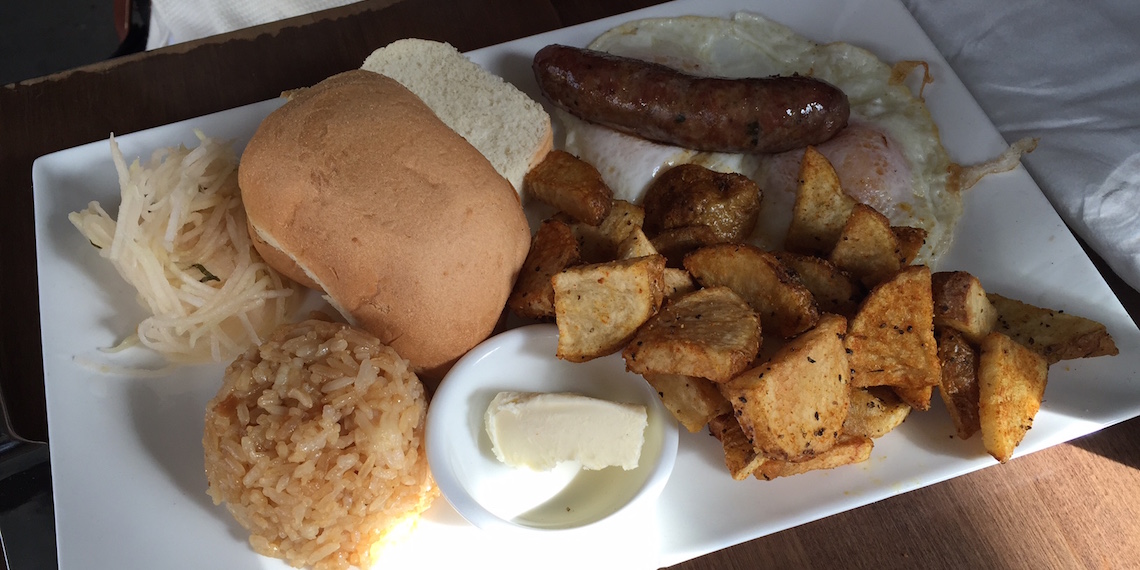 If you're craving weekend brunch with Asian flavours and spices, The Union would be a great choice.  Weekend brunch at The Union is served on Saturday and Sunday from 10am to 3pm. Check it out for yourself at 219 Union Street, then spend the rest of your morning wandering around the neat little local boutiques in Chinatown including The Board of Trade, Charlie & Lee, or The Modern Bartender.