Set against the beautiful Coal Harbour backdrop of the Loden Hotel outdoor patio, Vancouver lifestyle and beauty bloggers were invited to try out some of the latest spring beauty picks from John Frieda.
When it comes to evaluating hair products on Modern Mix Vancouver, I've always found it a challenge as my hair has very distinct qualities and almost always, the only quality I look for in hair products are those which will give my hair more lift and volume.  Especially with my thick, straight and wiry Asian hair, the longer my hair grows, the more it weighs down my look.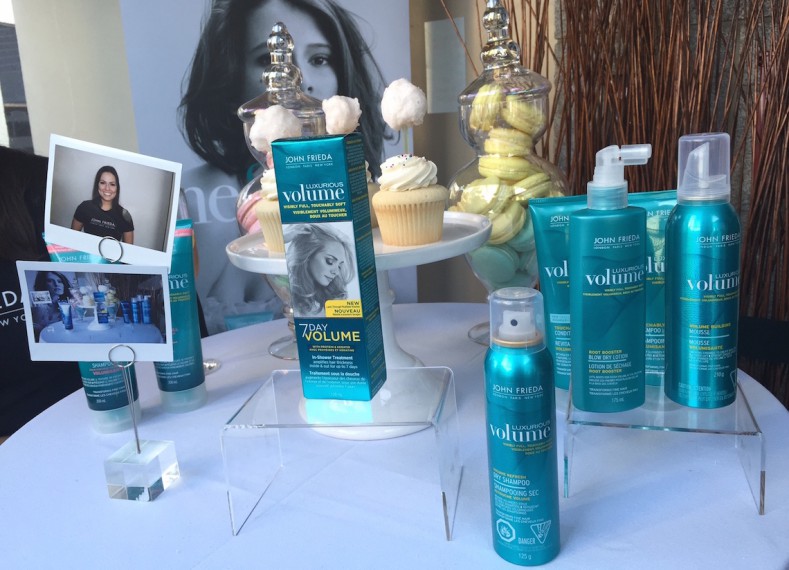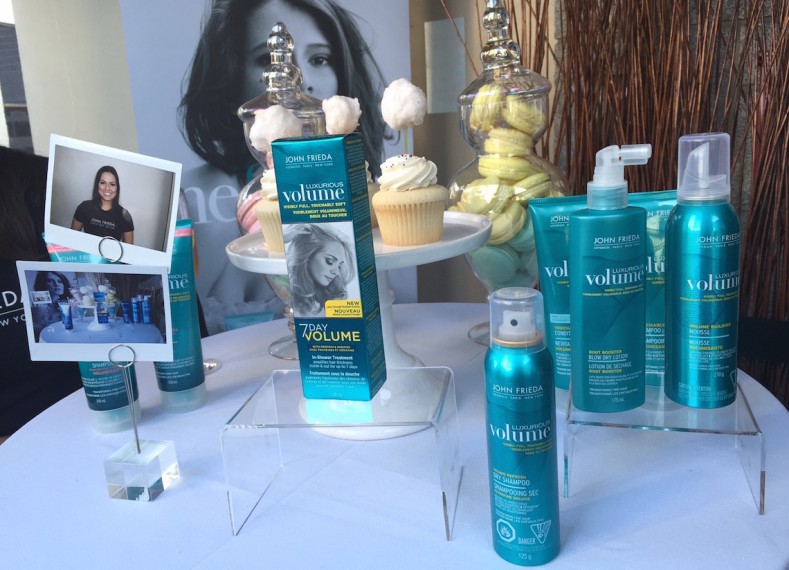 I have previously used the John Frieda Luxurious Volume Shampoo & Conditioner line before, but couldn't say I noticed much of a difference, even after using the entire bottle over a 2 – 3 month time period.  However, this Spring, John Frieda is adding a new product to this collection: the 7 Day Volume In-Shower Treatment and I absolutely LOVE it and can notice a difference.
Infused with Keratin and a proprietary cationic gel formula, this hair treatment is applied after you shampoo and condition your hair.  Leave in for a few minutes and then rinse out and you'll be miraculously gifted with a full week of high volume texture.
For those interest in the science behind this treatment: the proprietary cationic gel formula creates texture by building a polymer network onto hair fibers. Each hair fiber is enhanced with micro-texture that lasts even through multiple washes, creating the foundation for natural looking volume right in the shower. Infused with protein and Keratin, the groundbreaking formula strengthens hair from the inside out, amplifies strands, and smoothes without weighing hair down.
Think of this as botox for your hair!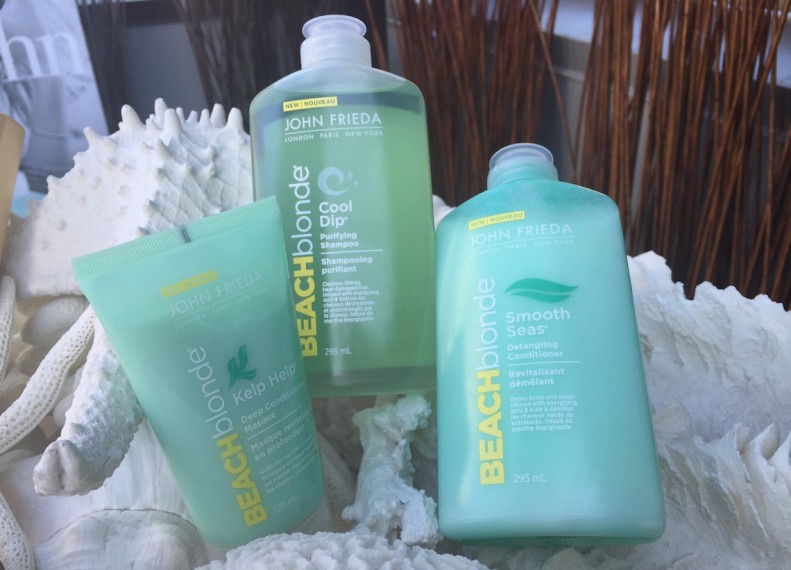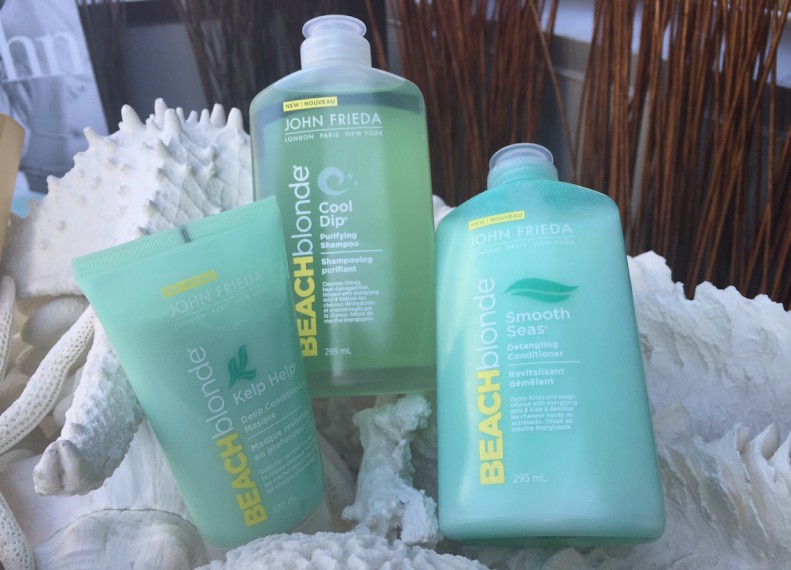 Another product line that John Frieda has introduced (or, rather, re-introduced) this spring is the Beach Blonde collection.  It's supposed to mimic the salty-hair, and beach-y waves look after a day spent at the beach.
With an intoxicating summery scent and a formula that seemed to bottle the best effects of the ocean, this spray became an instant classic. After the cult-favourite was discontinued years ago, fans petitioned to bring back the ultimate summer styler — and now their prayers have been answered. In response to overwhelming demand, the John Frieda hair care experts introduce the new and improved Beach Blonde Collection, a complete four product arsenal to create your best beach-inspired wavy looks year-round.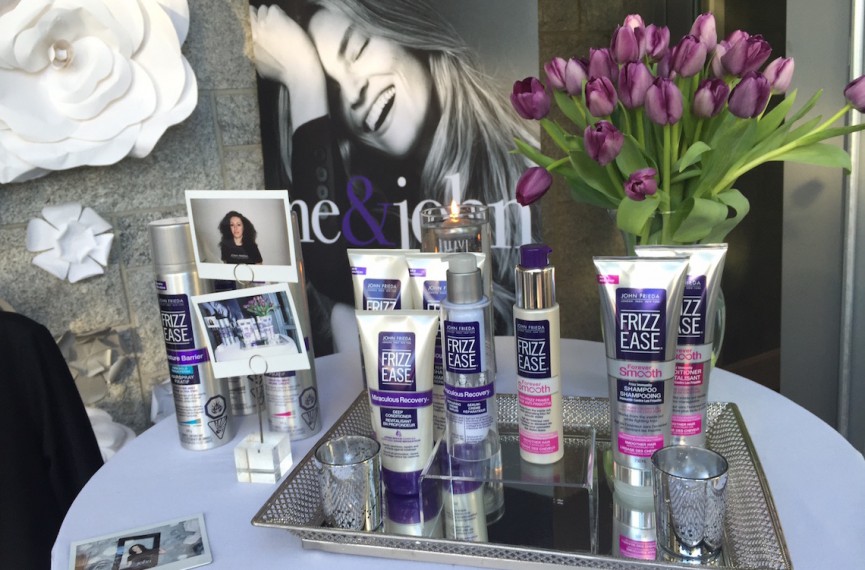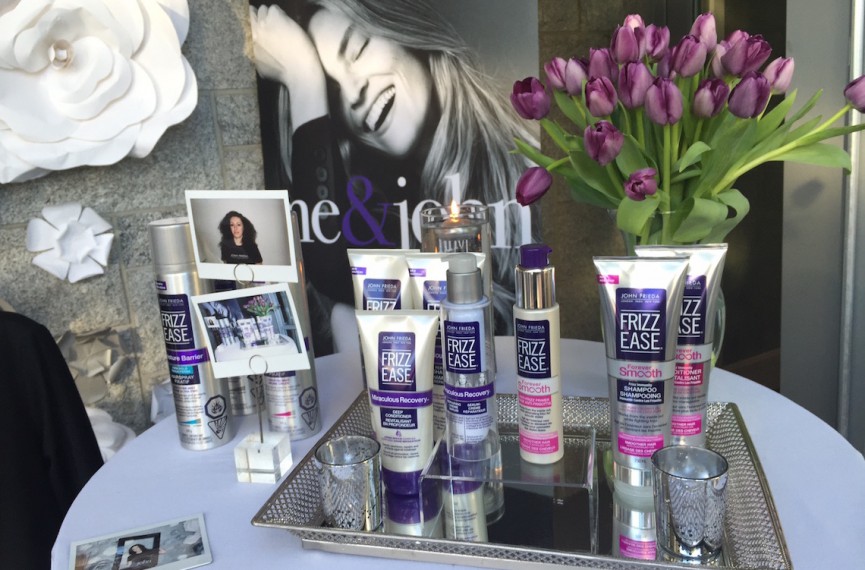 Finally, the John Frieda Frizz Ease collection.  Combatting damaged or frizzy hair – whether it's from using too many hot tools in your hair, or from a change in environmental, weather or humidity conditions, the Frizz Ease collection will solve your hair-care concerns.