The times I've walked by Café Medina on a weekend, I have always seen a line up out the door but that doesn't seem to discourage Vancouverites from waiting an hour for a table at this weekend brunch hotspot. Even though Medina moved from Beatty Street to a new location on Richards Street, the crowds have followed.
Café Medina's new quarters at 780 Richards Street not only allow for increased seating capacity, an expanded bar, open kitchen and high ceilings, but the availability for their new space to be booked as an evening venue for private functions and special events, and also the intention of launching Happy Hour soon.  But for now, their hottest offering is still breakfast and brunch.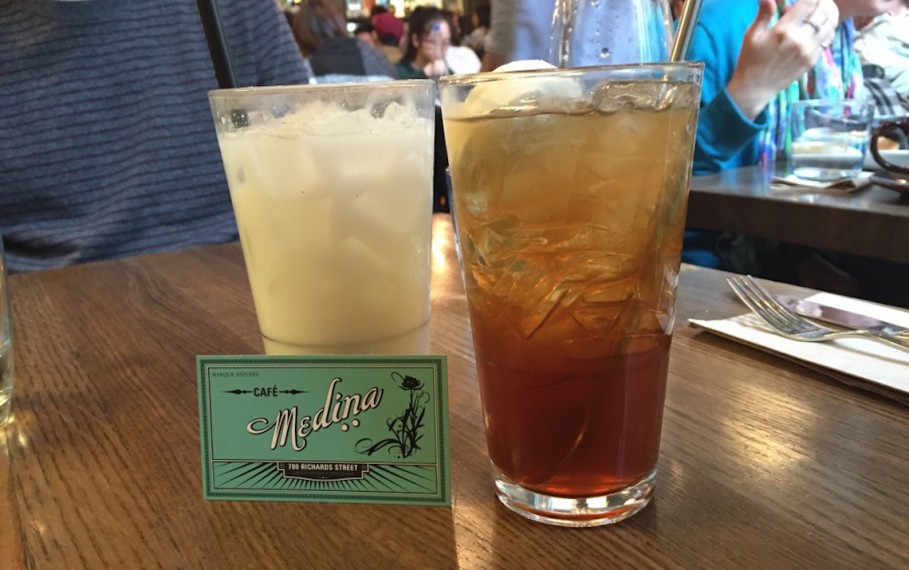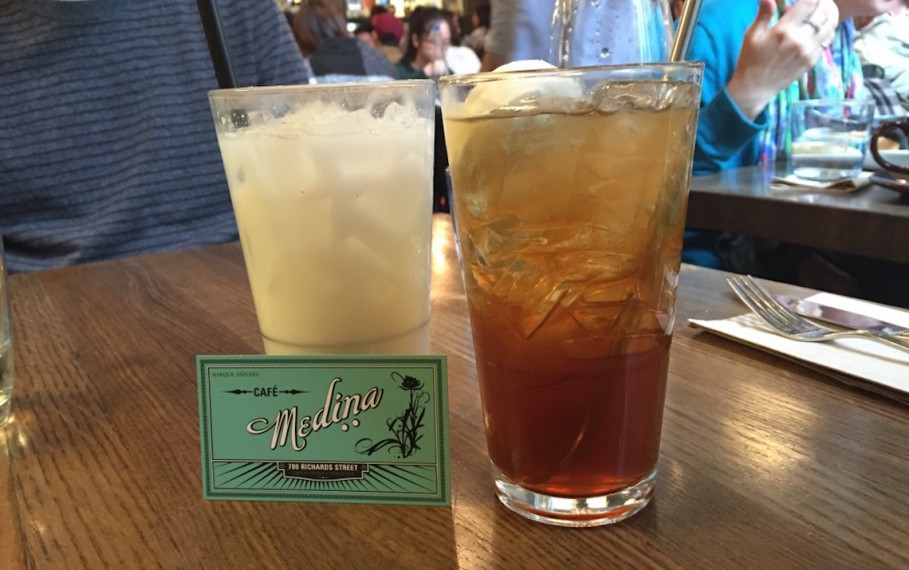 Modern Mix Vancouver started off our weekend brunch with in-house made artisan sodas.  Bergamot and Buttermilk Cream Soda ($6), and a Hawaii Root Beer Float ($7) made with a scoop of Earnest Ice Cream.
For our main meal, we ordered the Mediterranean-inspired Harissa Pain Plat ($17), which was a ground beef patty, sandwiched between toasted pita bread.  A swipe of hummus and baba ganoush was perfect for dipping the excess pita bread in, the "brunch" component came from the two fried eggs on top, and tomato salsa and seasonal greens gave us our veggie fix.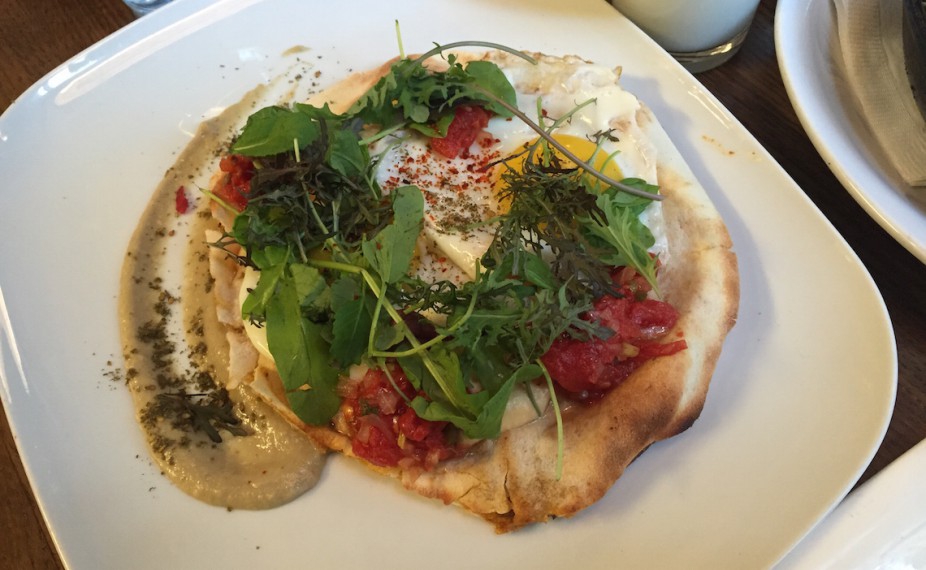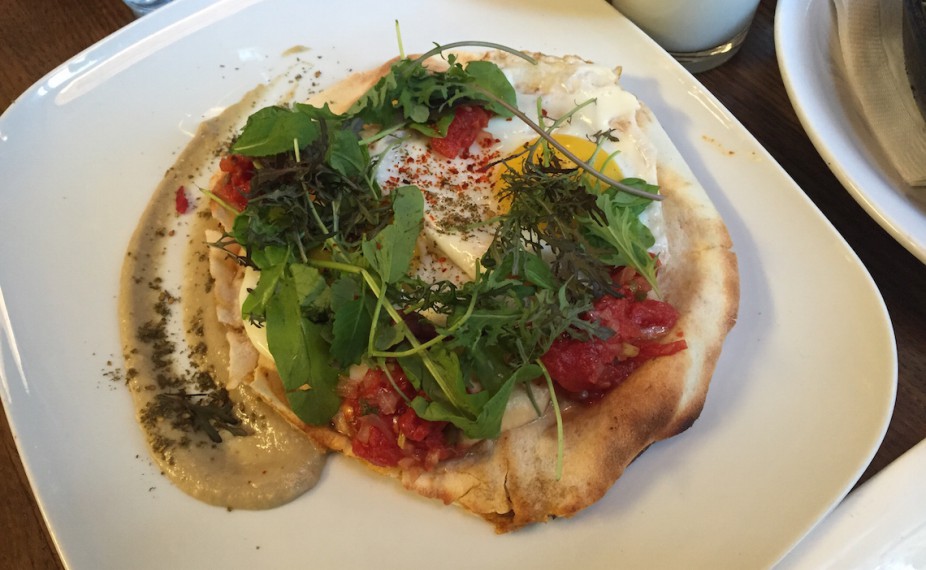 We also ordered the Fricassée ($17), which is a Medina classic, having been on their menu since Day 1 and has stood the test of time.  I'm pretty sure I ordered a variation of this dish, the last time I wrote about Cafe Medina on Modern Mix Vancouver.  The cast-iron pan it is served in maintains the heat of the dish, while the side of focaccia bread is perfect for scooping up the short rib gravy from the pan.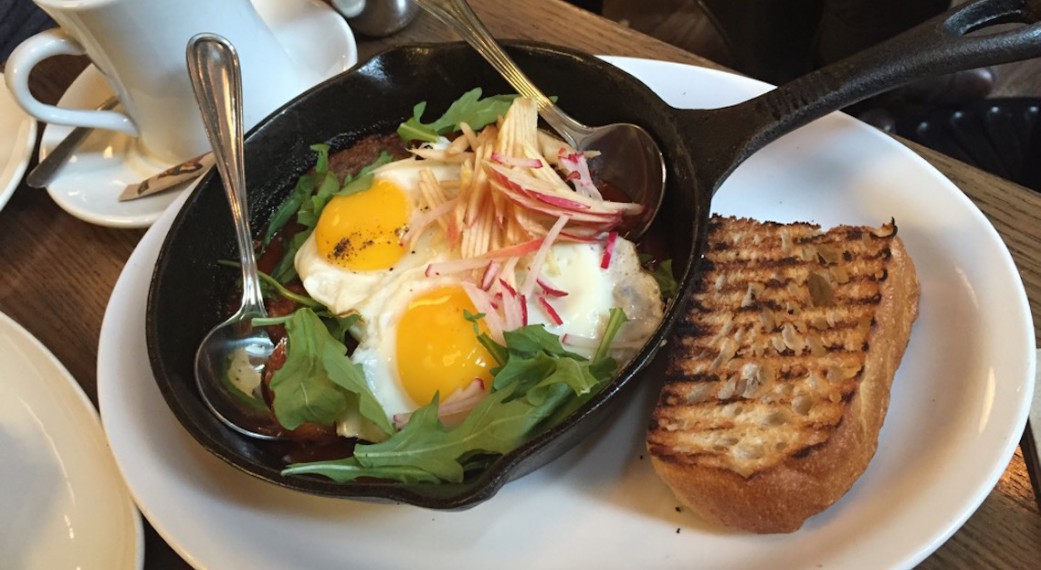 Brunch at Medina would not be complete without trying their famous Belgian Waffles ($3.15).  The waffles, dusted with icing sugar, are thick, hot, fresh and bread-y, but what really makes them really stand out are the unconventional toppings and syrups offered.  For an extra dollar, you can add a side of any topping, including: dark chocolate, milk chocolate lavender, raspberry caramel, white chocolate pistachio rosewater, salted caramel, fig orange marmalade, mixed berry compote, peach & bourbon butterscotch or  quince compote.
If you're in a rush and just want waffles to go, you can certainly bypass the lineup and order straight from the waffle counter.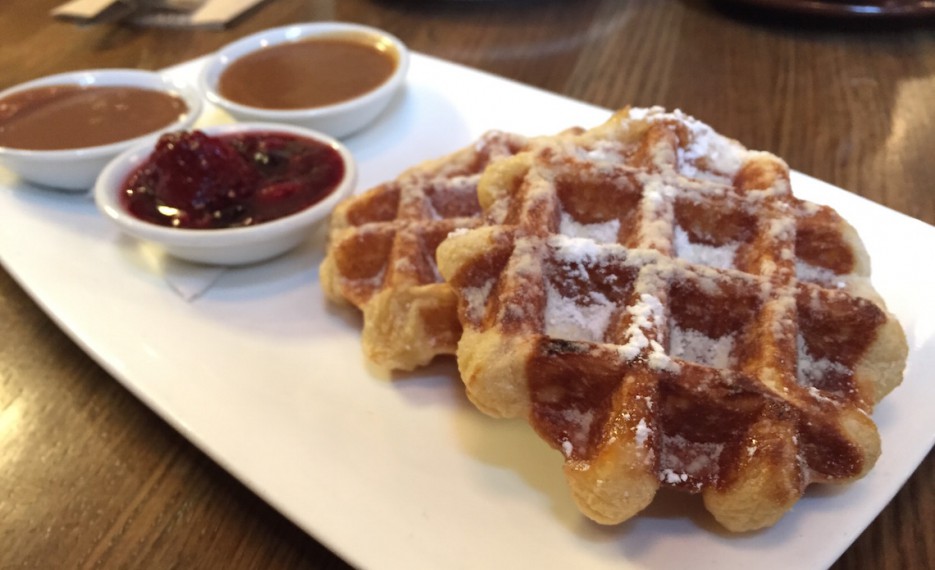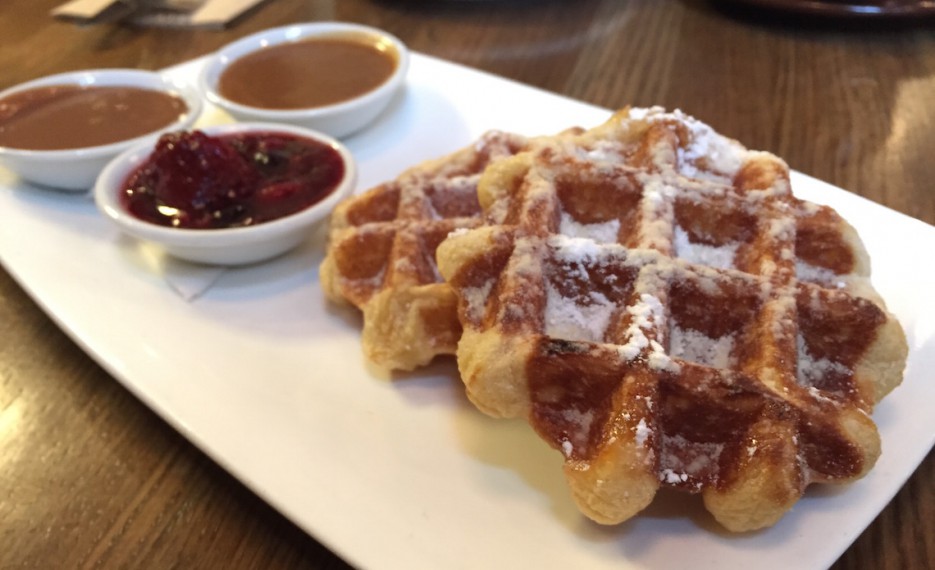 To see Cafe Medina's full menu, visit medinacafe.com.  If you're stopping by for weekend brunch, be prepared to wait an hour to be seated.