Spring has officially arrived in Vancouver. When the days get longer, and not everything I wear is covered up by a winter peacoat, and I start getting the itch to clean our my wardrobe and go shopping.
Inspired by RetailMeNot.ca and its commitment to helping Canadians save, here are some of my spring saving tips, and the great bargains I have found both on my own or through RetailMeNot.ca.
1) Shop Online First
Through RetailMeNot.ca, I can see a wide variety of deals from some of my favourite stores, and click-through to browse online.  One of my favourite stores to browse through is Chapters Indigo, but by shopping online, I can browse through thousands of items without having to get off my couch.  In fact, I discovered that some of the items listed online are actually a better deal that purchasing in store – especially when it comes to books.
Full Price: Goldfinch: $33 / Sale Price: $20 / Saving: $13 (40%)
Full Price: Inside of a Dog: $19 / Sale Price: $9 / Savings: $10 (52%)
Full Price: Ottolenghi: The Cookbook: $40 / Sale Price: $22 / Saving: $18 (45%)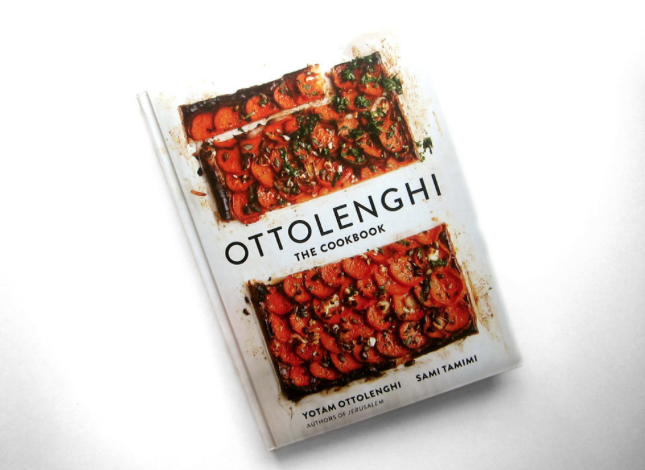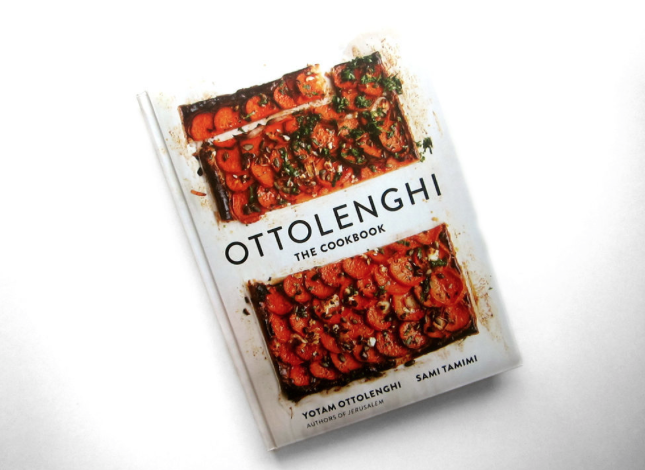 2) Shop During Holidays
I find that many retailers will find any excuse to host a sale.  In March, through RetailMeNot.ca, I could see that the online fashion boutique ASOS was having a St. Paddy's Day sale, even though the items on sale had nothing to do with the occasion itself.  In April, I went to The Latest Scoop boutique on South Granville and scored a 10%-off discount because they were having an Easter promotion.  They also gifted me a complimentary liquid eyeliner as a gift with purchase!
Full Price: $100 + $10 Eyeliner / Sale Price: $90 / Savings: $20 (18%)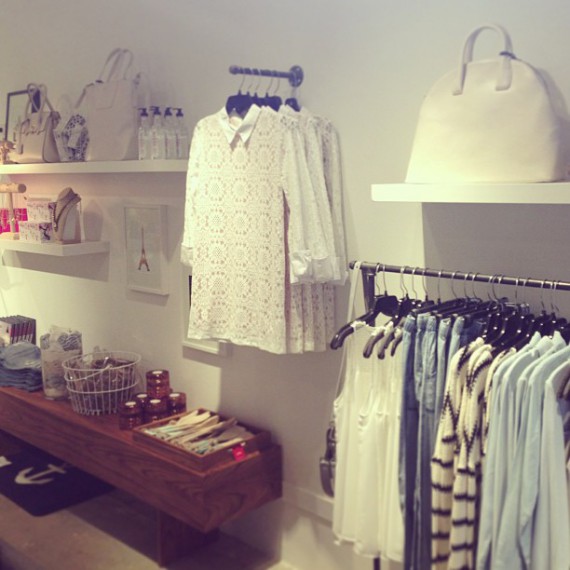 3) Find the Clearance Rack in Stores
Unless they are having a store-wide sale, most retail shops and boutiques have their sale and clearance items towards the back of the store.  Browsing through the sale rack at Moule in Yaletown, I scored a 100% silk dress by Charlie Jade, at 70% off!  The dress pattern wasn't anything to crazy to warrant it to be on the clearance rack, with its grey, black, white and yellow aztec-inspired pattern.  However, there was an unmissable, wide, neon pink stripe down the back of the dress, which would either make or break someone's purchase decision for this particular piece.  For me, the dress hung beautifully and I loved the pop of pink.
The weather in Vancouver is still too cold to wear such a delicate piece, but in a couple of months I can bring it out in the full summer sunshine and be thrilled that I had the foresight to buy something in advance at 70%-off!
Full Price: $198 / Sale Price: $59 / Savings: $139 (70%)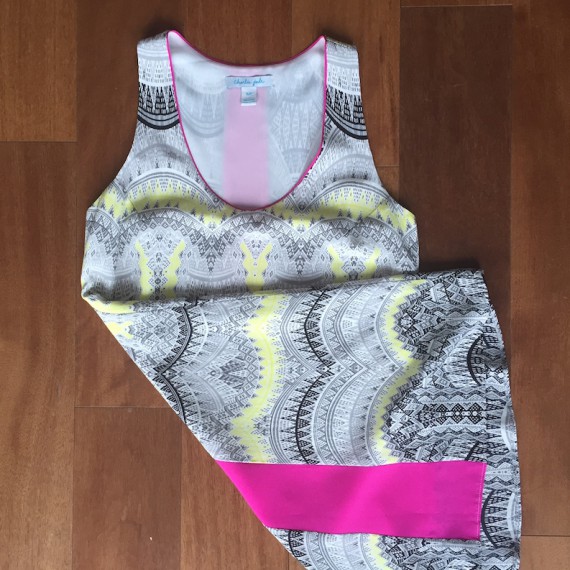 4) Try Before You Buy
Even though online shopping is becoming more and more popular, there's something to be said about physically being able to try a product before buying it.  I was in the market for a new curling iron but wasn't sure which one to get.  My friend made a recommendation for the Hot Tools Curling Iron (which she purchased from Amazon.com), we got together on a Sunday afternoon, I tried it out and loved it, and went online the next day to get one for myself too!
In the opposite scenario, had I not loved the curling iron, I wouldn't have wasted $30 on something I would not use anyway.
Full Price: $50 / Sale Price: $30 / Savings: $20 (40%)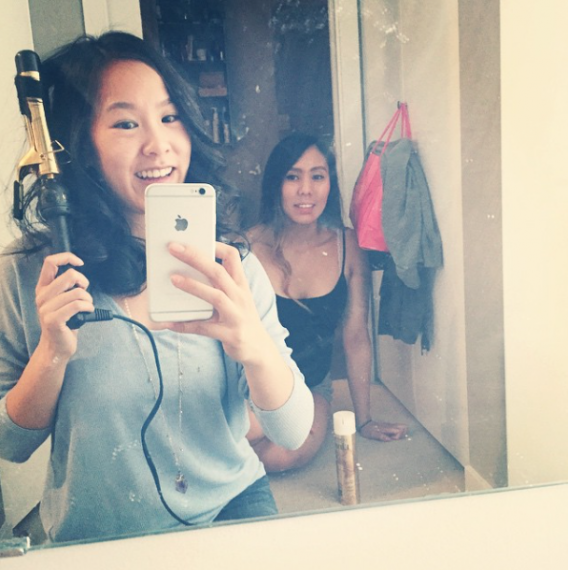 5) Use Referral Codes
My friend recently sent me an invitation to GiftAGram, which is an online gifting app.  Upon signing up, we both received $20 to spend – no strings attached!  Supporting local, I purchased a jar of Archimallows (which I first heard about through their pop-up at a Holt Renfrew event) which was exactly $20.  Use my promo-code: VC24814 for a $20 credit to GiftAGram!
Full Price: $20 / Sale Price: $00 / Savings: $20 (100%)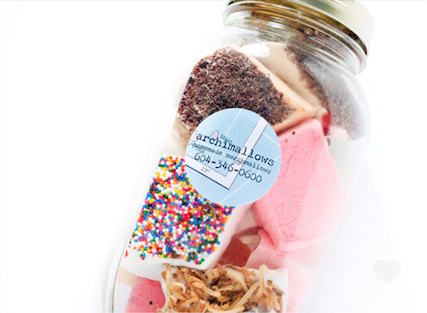 6) Shop Directly from Brands at Tradeshows
Having recently travelled to Anaheim, California for the Expo West Natural Products Tradeshow, I came across Molly Mutt, which is a brand which specializes in making stuffable dog beds, in contemporary patterns.  By the last day of the show, they were trying to clear our their stock and instead of charging $30 for the Dog Duvet, and $10 for the stuffable sack, they were clearing out their stock at half-price for everything.
Read Modern Mix Vancouver's review of Molly Mutt.
Full Price: $40 / Sale Price: $20 / Savings: $20 (50%)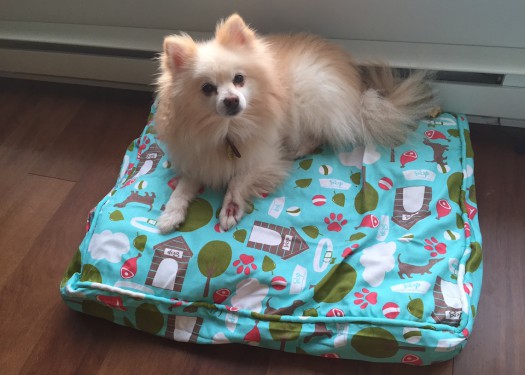 ==
Total Full Price of Purchases: $510 
Total Sale Price: $250
Total Savings: $260
In my Spring Savings adventures, I spent $250 on $510 worth of shopping, saving a total of 51%.
Modern Mix Vancouver Giveaway: Win a $100 Visa Gift Card
Courtesy of RetailMeNot.ca, MMV is giving away a $100 Visa Gift card so you can spend and save this spring.  You can enter between now and Monday April 27.  Open to Canada.