ClassPass is a service which connects multiple fitness studios in a city, and offers a variety of workouts with a single membership subscription.  Already with a loyal customer base in 28 cities throughout the United States and over 3,000 studio partnerships, ClassPass has finally expanded to Vancouver this Spring, and Modern Mix Vancouver was one of the first in the city to try out its services.
With my one-month ClassPass membership, I was thoroughly impressed by the simplicity, variety and affordability of ClassPass.  There are approximately 70 studios linked to the ClassPass network in the Vancouver lower mainland.  By logging in to ClassPass online, you can see all the classes available on a particular day: by studio, class, or time. Bookings are made online with one click.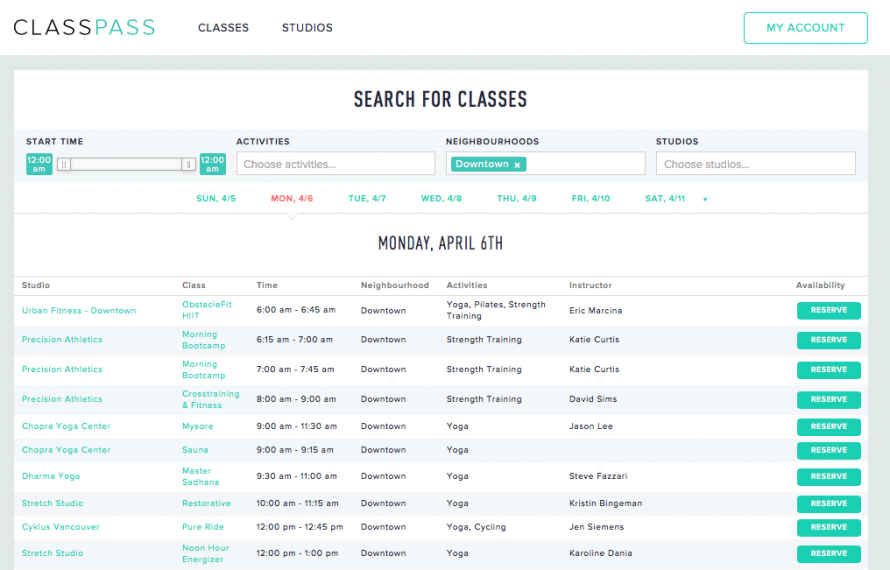 When I checked out the rates of some of the studios available through ClassPass, I couldn't believe their expensive drop-in rates.  The Dailey Method charges $24 for a drop-in class, Cadence Cycling charges $23.75, Barre Fitness and Semperviva charges $22, Cyklus charges $19.50, and Westcoast Hot Yoga charges $18.
A one-month membership for ClassPass begins at $99, and a 6-month commitment will get you to the very affordable reduced rate of $69/month.  By only going to four classes in a month, I was already getting a ridiculously good deal for the studios I was going to.
So, which studios did I visit through ClassPass?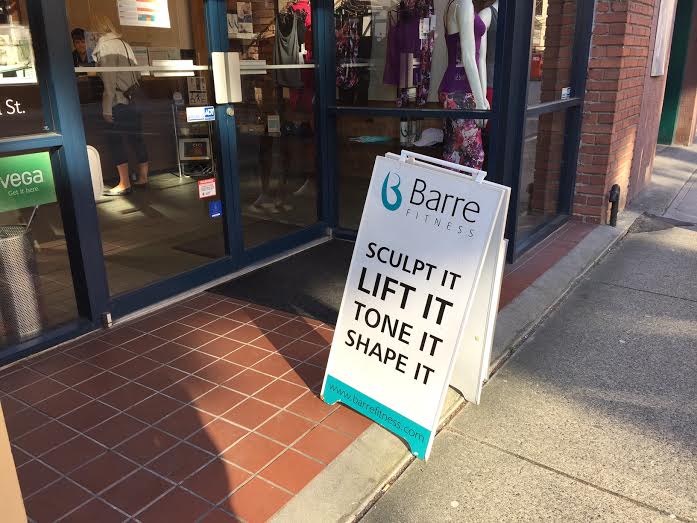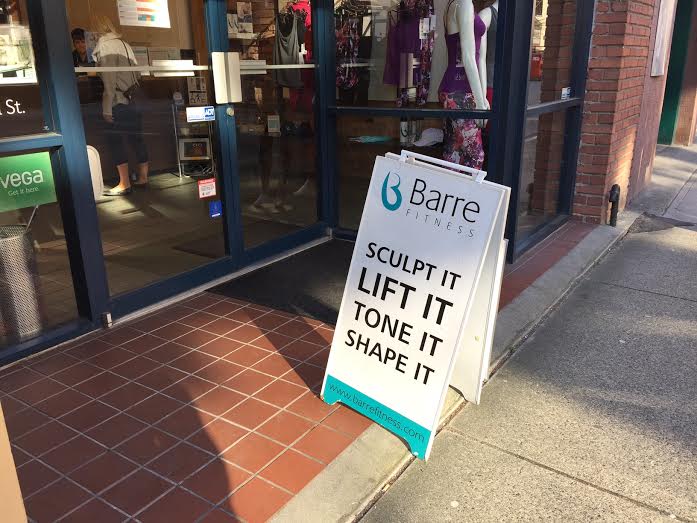 Westcoast Hot Yoga
I'm not very adventurous when it comes to fitness, so initially, I stuck with what I know best: hot yoga.  Compared to my regular yoga studio (YYoga, which is not available through ClassPass), I love how Westcoast Hot Yoga has mirrors on every wall, so no matter which way you are facing, you can make sure your alignment and posture is correct.  They also provide you with a cold facecloth at the end of class during the final Savasana (corpse pose) to help you cool down.
Semperviva
Even though the Vinyasa Power Flow class was not in a heated room (unlike Westcoast Hot Yoga) and I barely broke a sweat, I knew I was getting a workout because my muscles were sore the next day.  We did so many downward facing dogs, I was definitely strengthening my back and shoulders.  Mats are provided for free at Semperviva, but I would suggest you bring your own, or a towel to put on the mat, rather than using the communal mats.
The Dailey Method
This is a new(ish) barre studio in Kitsilano, and its workout combines ballet, pilates and aerobics.  The upbeat class I took focused on small, repetitive movements, and incorporates a ballet bar and a squishy rubber ball to help with your workout.  Because of the newness of The Dailey Method, it was extremely clean and modern – especially the changerooms.  They also have a cute little corner with workout gear for sale.
Barre Fitness
Compared to The Dailey Method, the Barre Flow class I took at Barre Fitness in Yaletown was more fluid rather than upbeat. The music playlist were acoustic covers of pop-songs, so it was certainly less dance-y than the Dailey Method class I took.
==
Other studios I would like to try through ClassPass include Cadence Cycling, Cyklus and Tantra Fitness.  With ClassPass, each studio can be visited up to 3x/month, so if you like a class you can certainly go back to it again.
To see what other Vancouver bloggers have to say about ClassPass, check out To Vogue or Bust, Posing in Vintage and Nomss.  If you're ready to sign up for ClassPass now and explore some of Vancouver's hottest fitness studios, register at: http://classpass.com/vancouver.