Spring is just around the corner. Capture your favourite scents of the season in a bottle with these fragrance picks, all available from retailers at Metropolis at Metrotown.   These fragrances were chosen, not only for their fresh and lovely scents, but also for their beautiful packaging, which'll look lovely on any girl's shelf.
Scroll left and right to see our picks: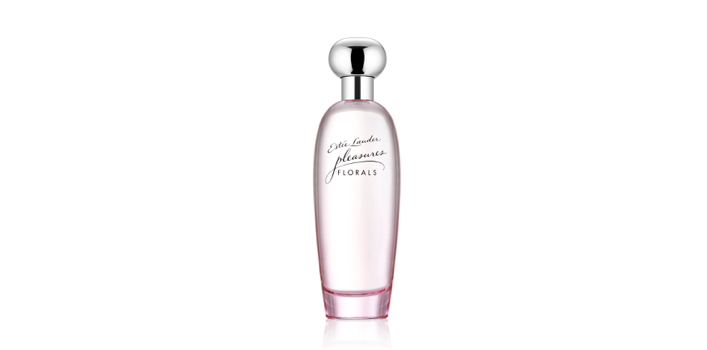 Estee Lauder Pleasures Florals
After winter in Vancouver, nothing signals the arrival of spring like the first glipse of flowers in bloom. Estee Lauder has captured the exhilaration and optimistic beauty of spring in its new, limited edition fragrance, pleasures Florals. With notes of tangy mandarin, honeysuckle, water lily and jasmine, this joyful and feminine aroma will remind you of an urban flower shop, filled with clusters of colorful stems or a secret rooftop garden.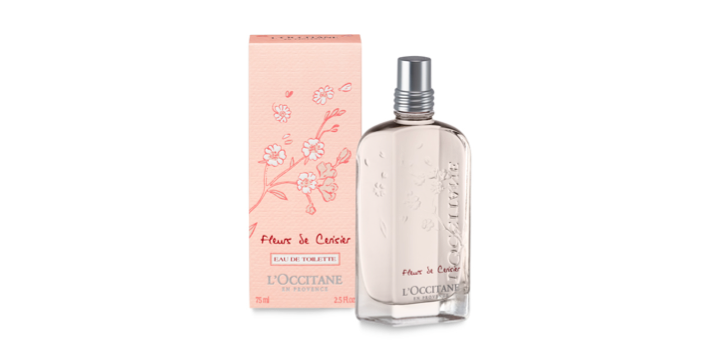 L'Occitane Cherry Blossom Eau de Toilette
This floral and fruity Cherry Blossom Eau de Toilette is appropriately named after the beautiful pink and white flowers which bloom in Vancouver every year. Indulge your senses with notes of freesia, cherry and lily of the valley, underlined by a base of amber and musk that linger. Can't get enough of Cherry Blossom? L'Occitane also showcases this scent in body lotion, shower gel and hand cream.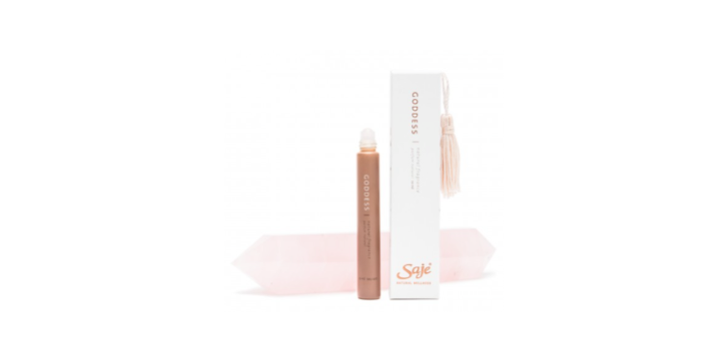 Goddess Perfume from Saje Natural Wellness
The Goddess blend includes notes of sweet florals, uplifting citruses and rich vanilla. The intention of this scent is to connect us with our femininity, uplift the spirits and to instill feelings of love and happiness. The rollerball stone is made of rose quartz, appropriately also known as the heart stone.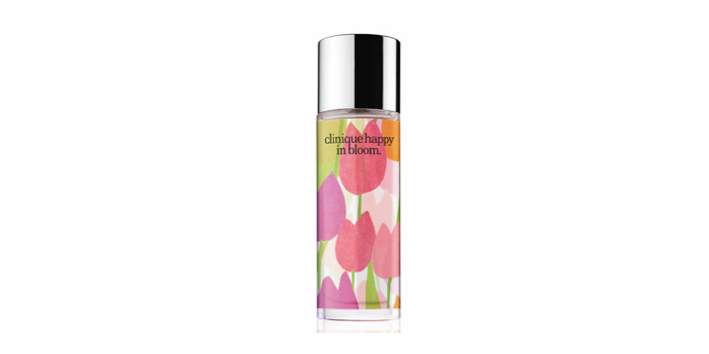 Clinique Happy in Bloom Perfume Spray
When you start seeing an abundance of tulips being sold at floral shops and stands in the Vancouver lower mainland, you know that spring is just around the corner. This limited edition floral fragrance was inspired by the feeling of a world suddenly in bloom. Its artistic tulip packaging plastered on a sleek, upright bottle with the silver cap offers a lovely pop of color.
Marc Jacobs Daisy Eau so Fresh Sorbet
Daisy Eau So Fresh Sorbet blends fruits and florals like mandarin and apple blossom. These notes combine into a delicate and feminine scent and is perfect for welcoming Spring back to Vancouver. Like all the scents in the Marc Jacobs Daisy line, the bottle is topped with a cluster of colourful flowers, a beautiful and blooming bouquet just for you.
5 Tips for Wearing Your Spring Fragrance
1) Always spritz fragrances on your pulse points like your wrists or your neck. These areas tend to be warmer than the rest of your body and will help diffuse the scent.
2) Many retailers will have sample bottles of fragrances opened and available for you to try. Spritz on a piece of cardboard or directly onto your wrists, and test out a scent before you make a purchase!
3) Did you know that most fragrances are made up of a top-note, a mid-note and a base-note? After the initial spritz of fragrance, your nose tends to only pick up the top notes. That explains why sometimes your perfume scent will change subtly after an hour of wear.
4) When you're finished using your bottle of fragrance, don't throw out the pretty bottle. It can certainly be reused creatively; for example, as a mini vase for a single stem wildflower, or tie a ribbon around and use as an ornament.
5) If you wear your favourite fragrance too often, you may develop a case of scent fatigue and not be able to smell it anymore. To avoid this, it's best to switch up your scent every few days to ensure you don't tire of your preferred fragrance.