Estée Lauder and French fashion label Courrèges have teamed up to create a limited edition beauty collection, available exclusively at Sephora this Spring.
Best known for its "Space Age" fashion collection in the 60's, Courrèges was known to fabricate silhouettes with angular geometry as an inspiration, paired with plastics and metals.  This playful, yet futuristic beauty collection reminds me of what the entertainment and sci-fi industry in the 60's, perceived the futuristic "space age" would be like: big astronaut helmets, space suits, highly reflective tin foil and silver every where.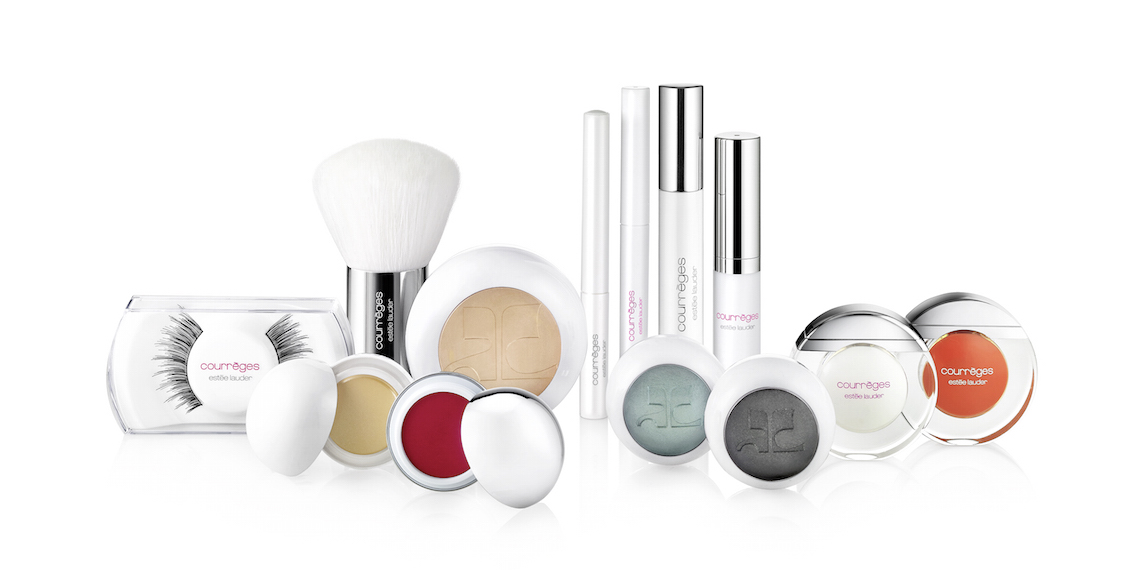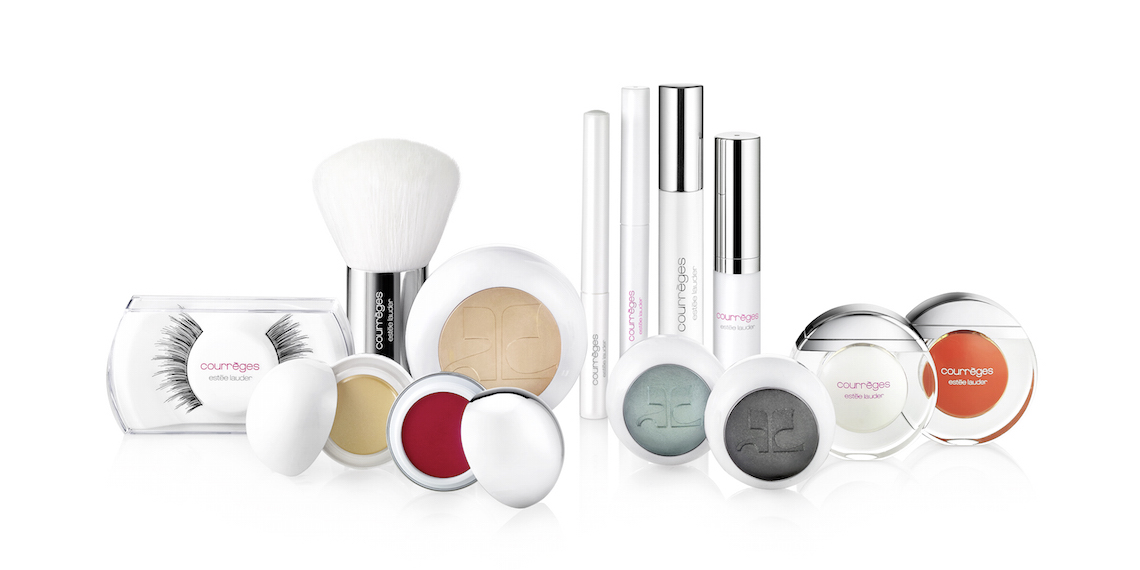 The collection itself is packaged in chrome and white, with some products packaged in foil packs.  The Iridescent Ball Highlighter ($29), versatile Lip + Cheek Ball ($29) and Eye Amplifier ($29) are packaged in silver balls.
The two eyeliners in the collection – the Eye Glide Pencil ($25) and Ultra White Eyeliner ($29) are white – which certainly would give you a unique fashion-forward look.  Pair that with the Super Lashes ($36) and a neon wig, and a touch of high-shine Super Gloss ($29) and you'll instantly look like a space hottie!
The final product in this collection is the Kabuki Brush ($40), which is a short fat brush that's ideal for applying bronzers, blush, powders or all-over face shimmers. I like the thick, fat brush, and the white bristles and chrome handle gives it a luxurious feel.
All the products in this collection work in tandem to bring Courreges' famed look from the 1960's to the present.  Pair that with Estee Lauder's reputation for quality beauty products, and you've got yourself a playful group of products to add to your beauty collection.