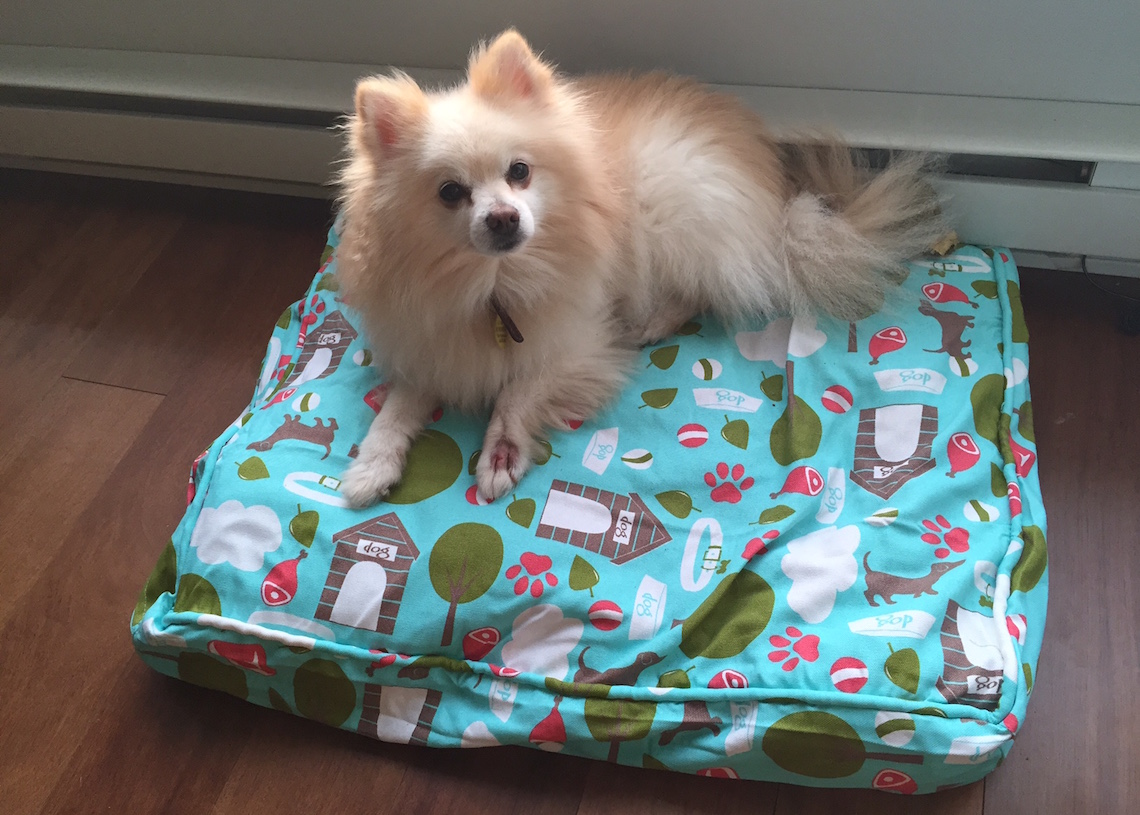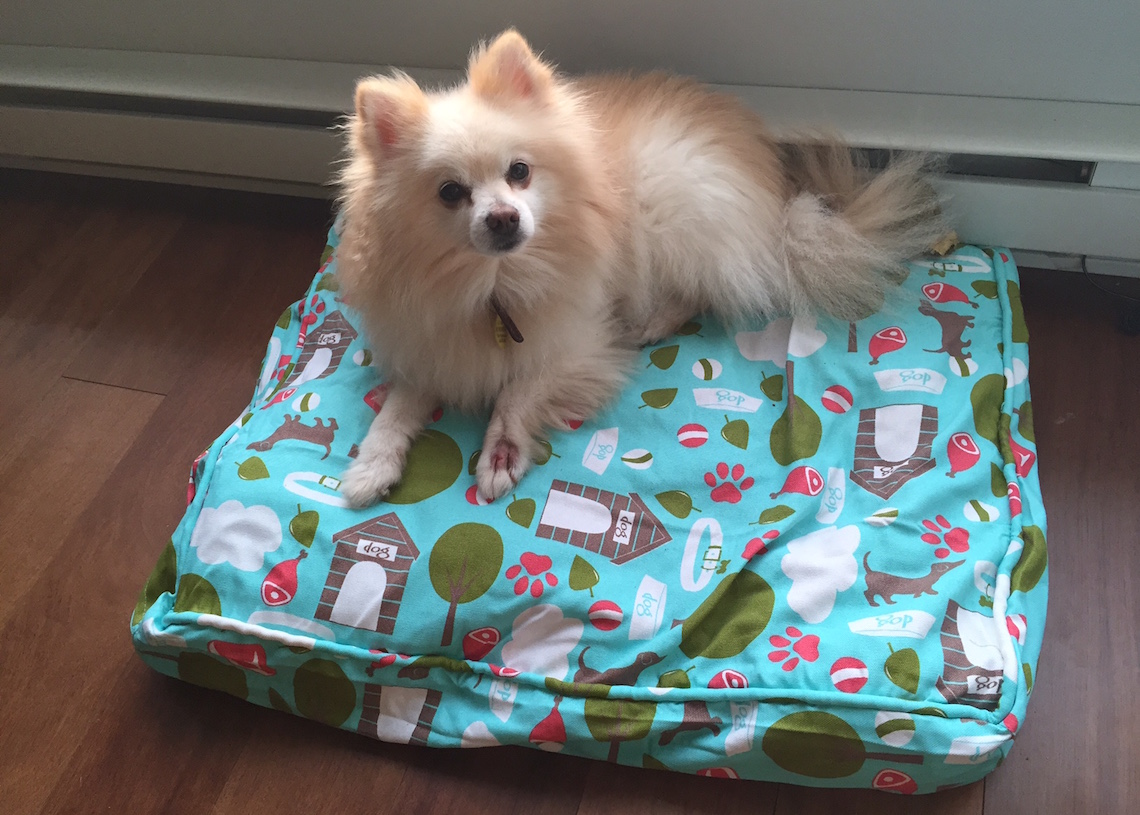 Teddy's dog bed was looking in rough shape after two years of laying on it, so when I decided it was time for an upgrade, I purchased one from Molly Mutt.
I've had my eye on these Molly Mutt Dog Bed Duvets for a while now…since I first encountered them through an article on "The Bark Post" (yes, I read dog blogs!). Basically, these are durable dog bed covers (AKA. a "Dog Bed Duvet") which unzip so you can stuff them yourself with old pillows and cushions and clothing you don't want anymore.  I took the inside of Teddy's old pillow, and a couple of towels and some old t-shirts to stuff in the sack.
I love the idea of stuffing Teddy's dog bed with my old clothes.  Because my scent is still on them, Teddy will feel like he's snuggling with me!  Another idea is to stuff with used grocery bags, so every time your dog goes on a walk, you can grab a poop-bag from inside his bed.  If you don't want the stuffing to move around as much, you can purchase a mesh stuff sack, which looks like a laundry bag, for use inside the duvet.

The contemporary patterns available on the Molly Mutt Dog Bed Duvets are printed with bright colours, but the patterns can be a bit on the kiddish side (which is fine for a dog bed).  I chose the "Bleeker Street" pattern, which is a turquoise background with cartoon steaks, ham bones, green trees, paw prints and puffy white clouds.   Other patterns available include a navy blue (or yellow, or green) and white lattice pattern, or cartoon nautical patterns on a blue background.
The patterns are printed on durable canvas, so even when Teddy Bear scratches the surface to make his bed, it doesn't pill up or get ripped.  If the dog bed duvet gets dirty from muddy paws or cookie crumbs, the outside cover is washable.  For the inside stuffing, depending on what you stuff it with, you can also wash or throw away.
Overall, this has been a great purchase and a good way to facilitate reusing and recycling your old clothing and pillows for your dog.  For more information, visit mollymutt.com.