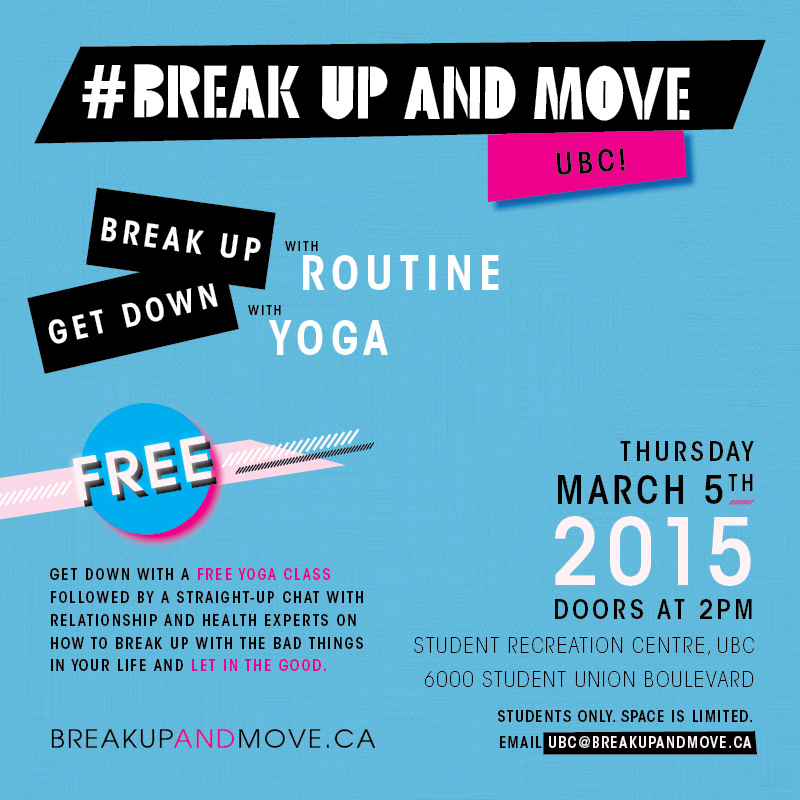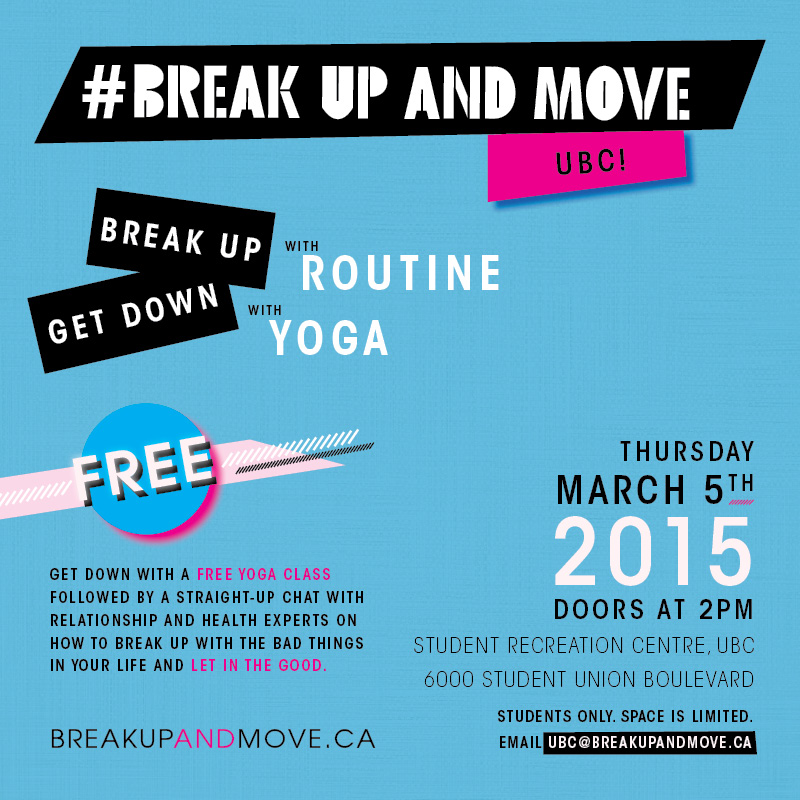 This Thursday March 5, BreakUpAndMove.ca will be hosting a complimentary yoga class at the UBC Student Recreation Centre (6000 Student Union Boulevard), followed by a chat from relationship expert Kimberly Moffit, physician Dr. Unjali Malhotra and moderator Lilyanne Nguyen.
After an energizing yoga session, student attendees will be participating in a candid conversation on considering changes in their personal and health decisions, from relationships to birth control.
To RSVP, please email ubc@breakupandmove.ca. For more stories on breaking up with bad habits, visit breakupandmove.ca.