The Juicery Co. is a cold pressed juice and "nut mylk" company that delivers throughout the Metro Vancouver area.
With two storefront locations already in North Vancouver, this successful juice bar has ventured beyond the North Shore by opening its third location on West 4th in Kitsilano.  This is impressive acehievement because many Vancouver-based juice companies are online-only, specializing only in juice deliveries without a single brick and mortar storefront…let alone three!
So what's so special about the juice you can buy at The Juicery Co?  Can't you find juice at your local grocery store and not have to fork out $10/bottle?  Freshly pressed raw juices are completely different from the processed juices you find in the grocery store. Tetra pack juices like SunRype or Tropicana are mass produced, processed, contain preservatives, and have been sitting on a shelf indefinitely. These juices retain very little of their initial nutrient value and are essentially fruity sugar water.
Fresh cold-pressed juices, on the other hand, are prepared fresh daily using a special cold-press process with minimal exposure to nutrient-damaging heat, light, and time. They contain all the live enzymes, antioxidants, phytonutrients, vitamins, and minerals—just as nature intended.
Juicing is not a temporary weight loss fad; it's a life style change. It's the choice you make daily about what to put in your body and truly realize that 'you are what you eat'.
Some of the common ingredients you can expect to find in The Juicery Co.'s cold-pressed juices include kale, apple, cucumber, celery, ginger, lemon and beets. For their nut mylk offerings, brazil nuts, almonds, honey and vanilla beans.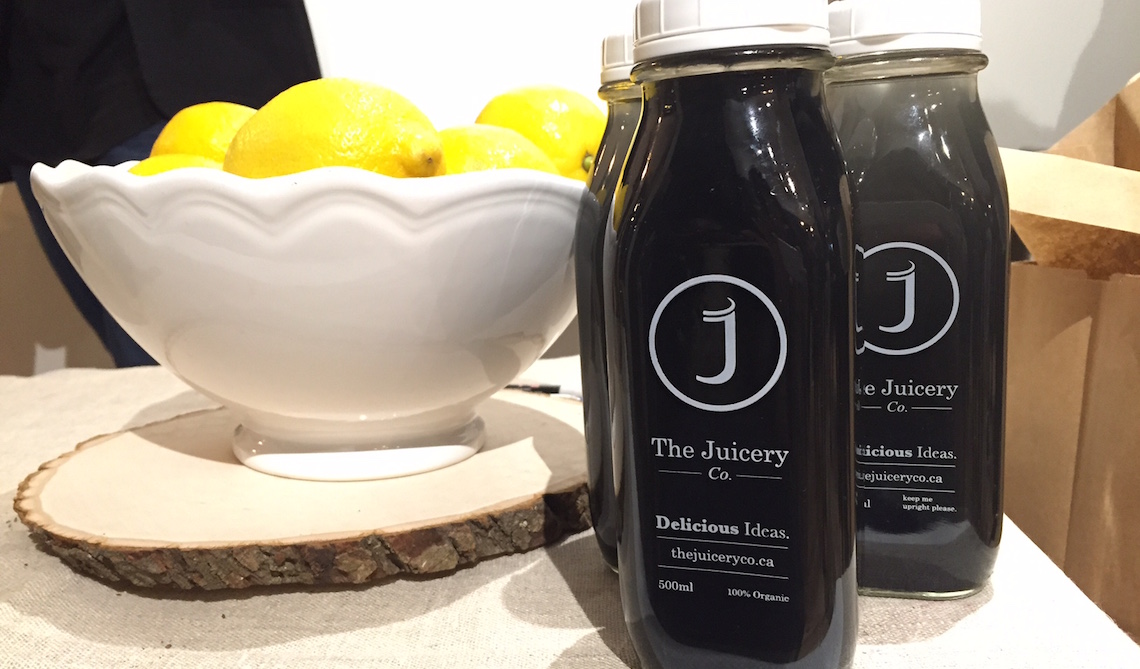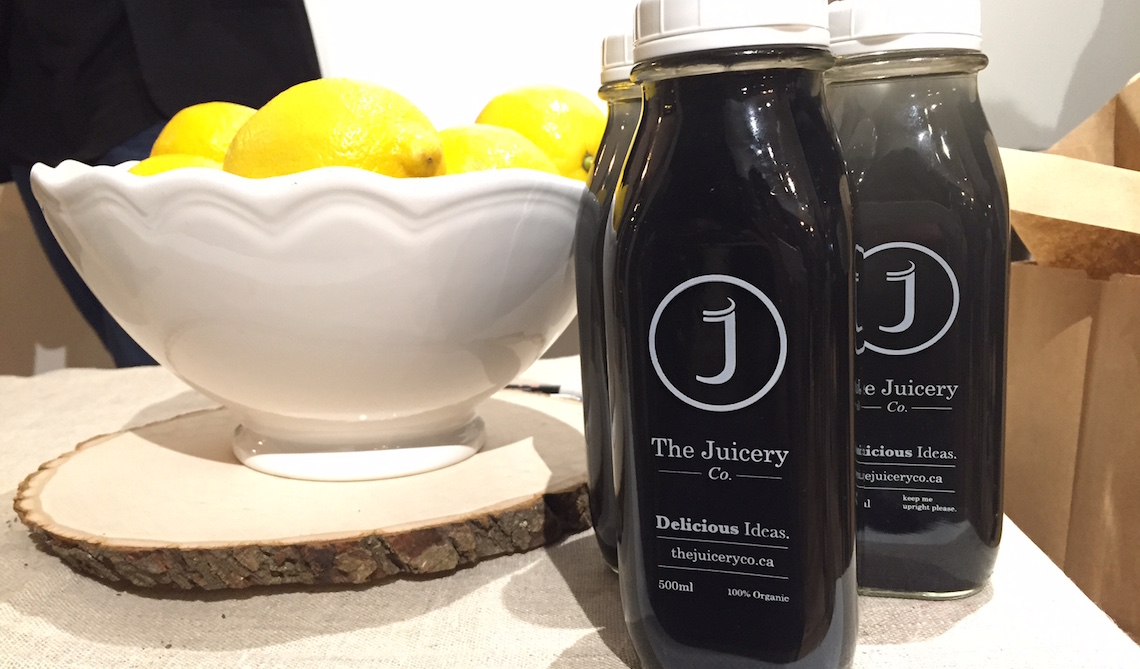 The newest concoction in The Juicery Co.'s line up is "Black Velvet", which is probably the most unique juice I have encountered.   The ingredients are Lemon, Activated Coconut Charcoal, Stevia, Lime, Bentonite Clay & Alkaline Water, yet the colour is an inky black.
According to The Juicery Co., bentonite clay is one of the most powerful healing clays. Once hydrated it produces an electric charge that attracts absorbs toxins and heavy metals in your system. It's also a good digestion aid for acid reflex or bloating. Meanwhile, activated charcoal is an ancient medicine used for treating poisons. In small doses it aids the bentonite clay in improving your intestinal health.  Don't take if you're on medication, however, as it may lower the effects.
Despite it's spooky looking black colour, the juice itself is not too hard to drink.  I expected the taste to have smokey notes from the charcoal or clay, but more than anything else, it tasted like watered down lime juice.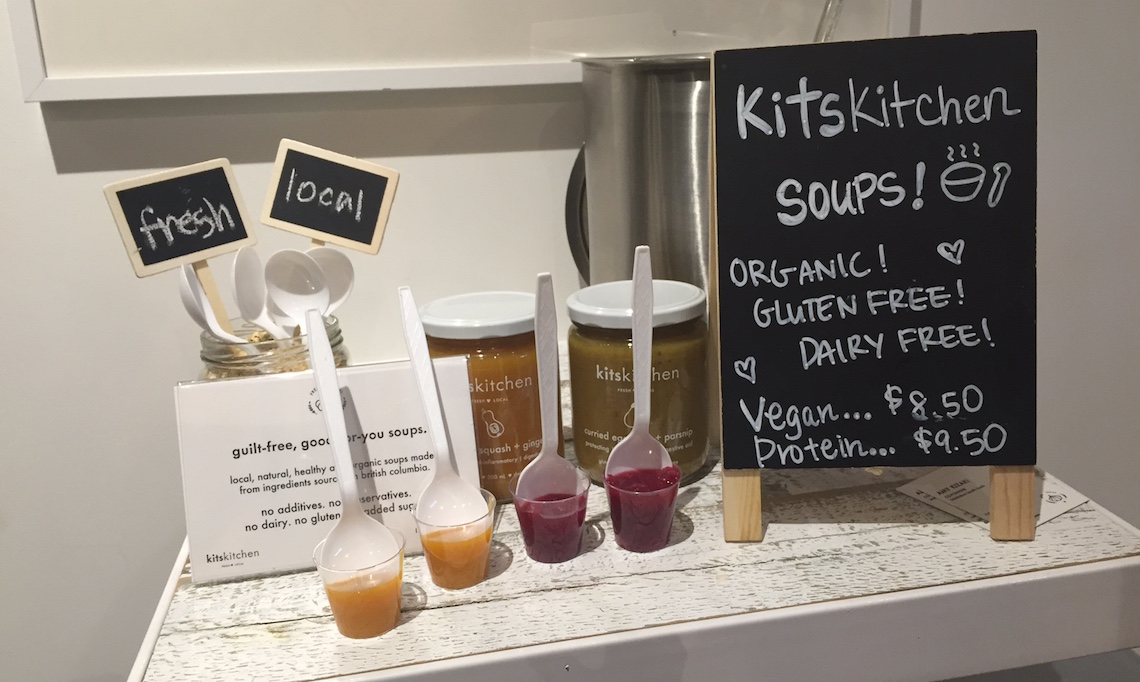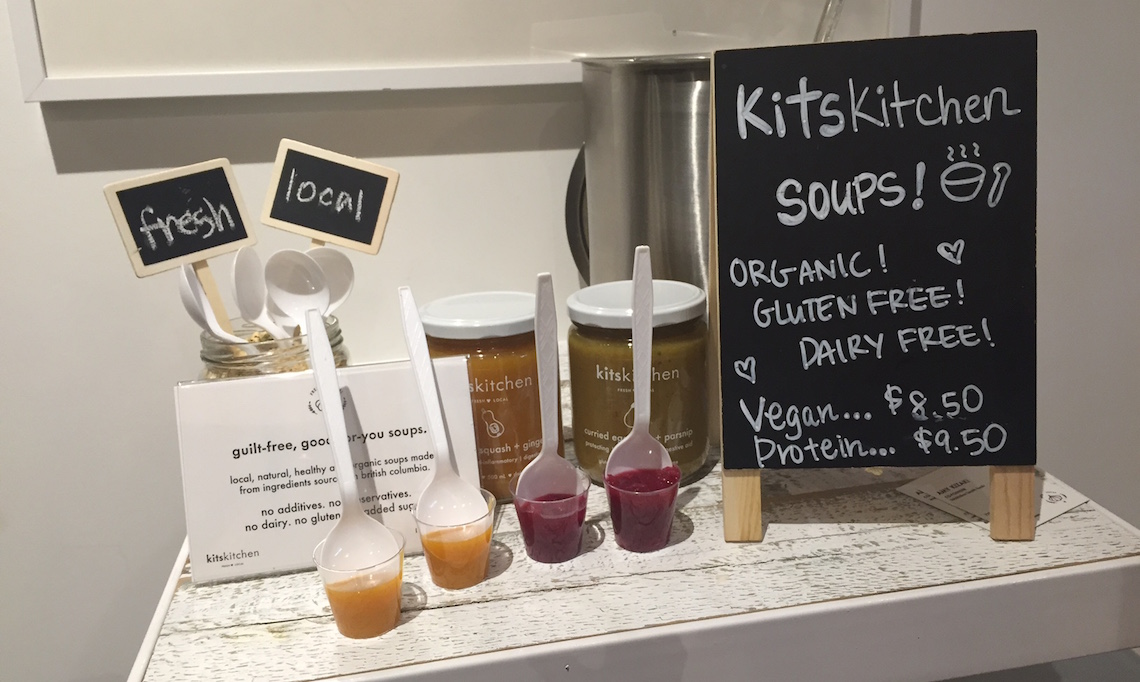 In addition to juice, The Juicery Co. offers fresh, local, organic soup from the Vancouver-based Kits Kitchen as well as salads from Nourish Vancouver.  To further this healthy partnership, The Juicery Co. offers a "Warming Detox" which pairs juice with soup on on a liquid cleanse.
To check out The Juicery Co. for yourself, visit them at 3570 West 4th Avenue.