The Settlement Building in East Vancouver is a "brand collective" which houses several trendy wine and beer centric establishments all under one roof.  In the same location as Vancouver Urban Winery and Postmark Brewing, Belgard Kitchen is the restaurant portion of this establishment.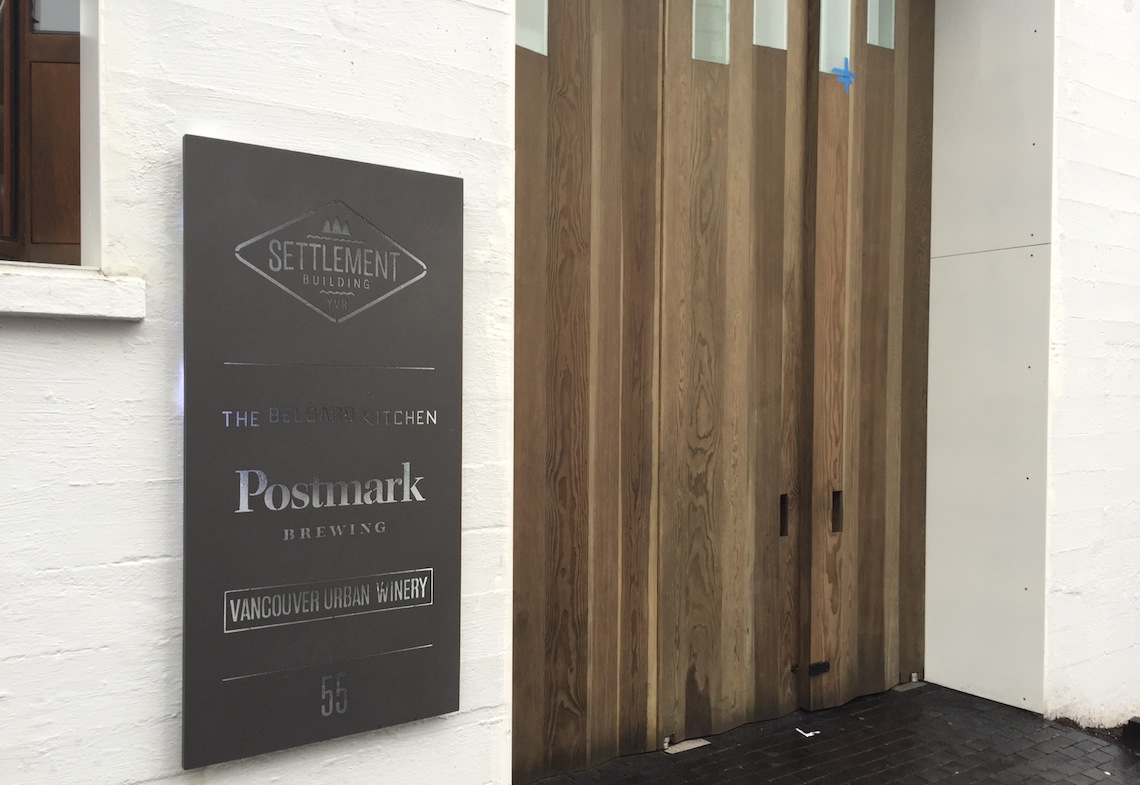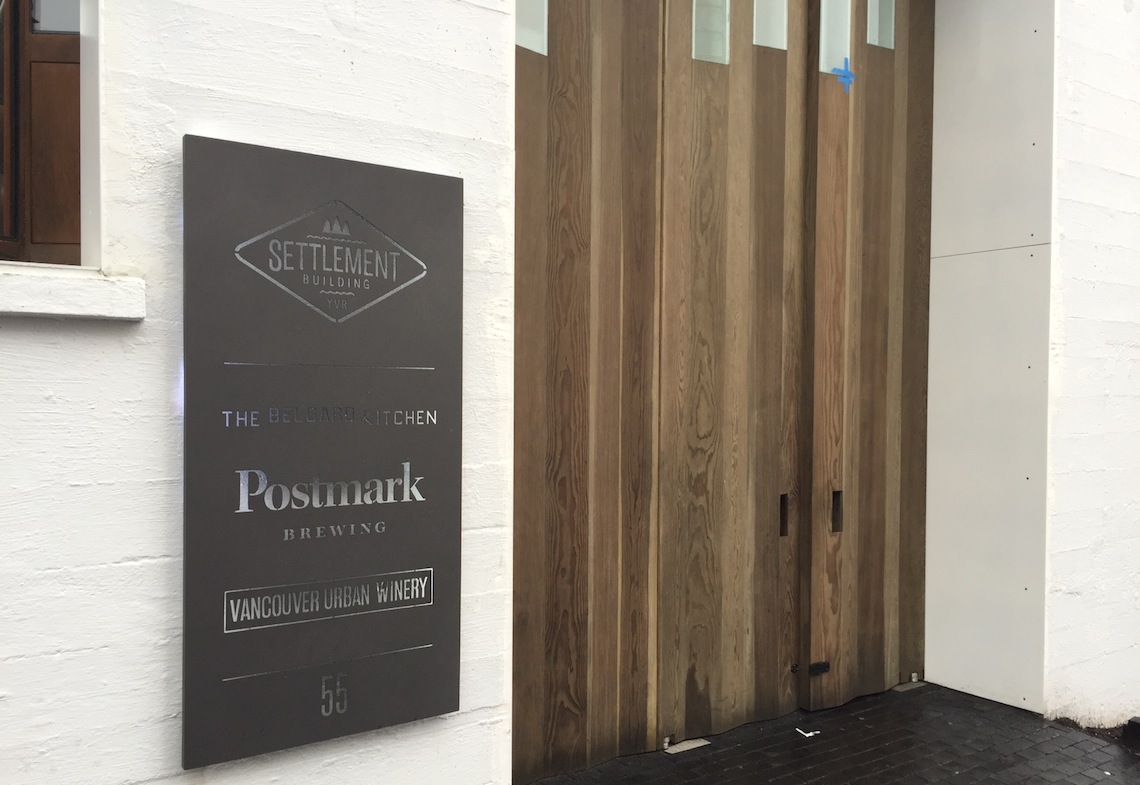 The entrance at 55 Dunlevy Street is through a giant wooden door, reminiscent of a medieval castle door.  Inside, the high wooden ceilings and unfinished wood, paired with metal decor (including lightbulbs in wire frames) gives Belgard Kitchen an industral feel.  We were cozied up next to a white painted fireplace, seated on a rustic couch with mismatched pillows and a low table.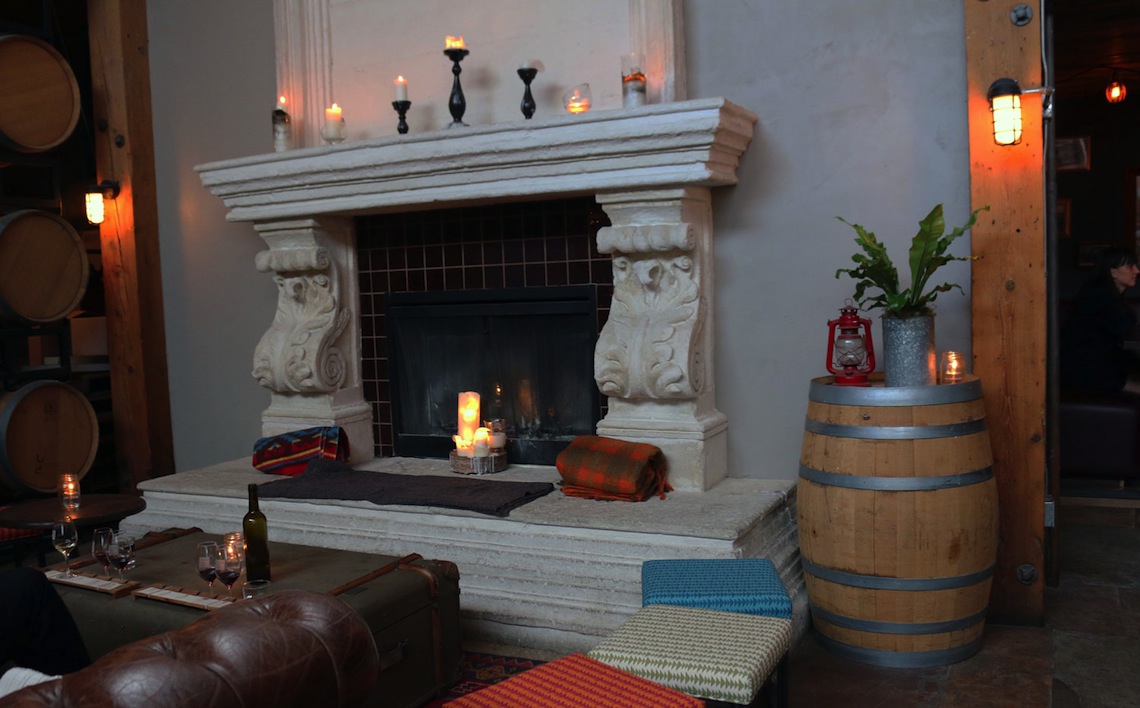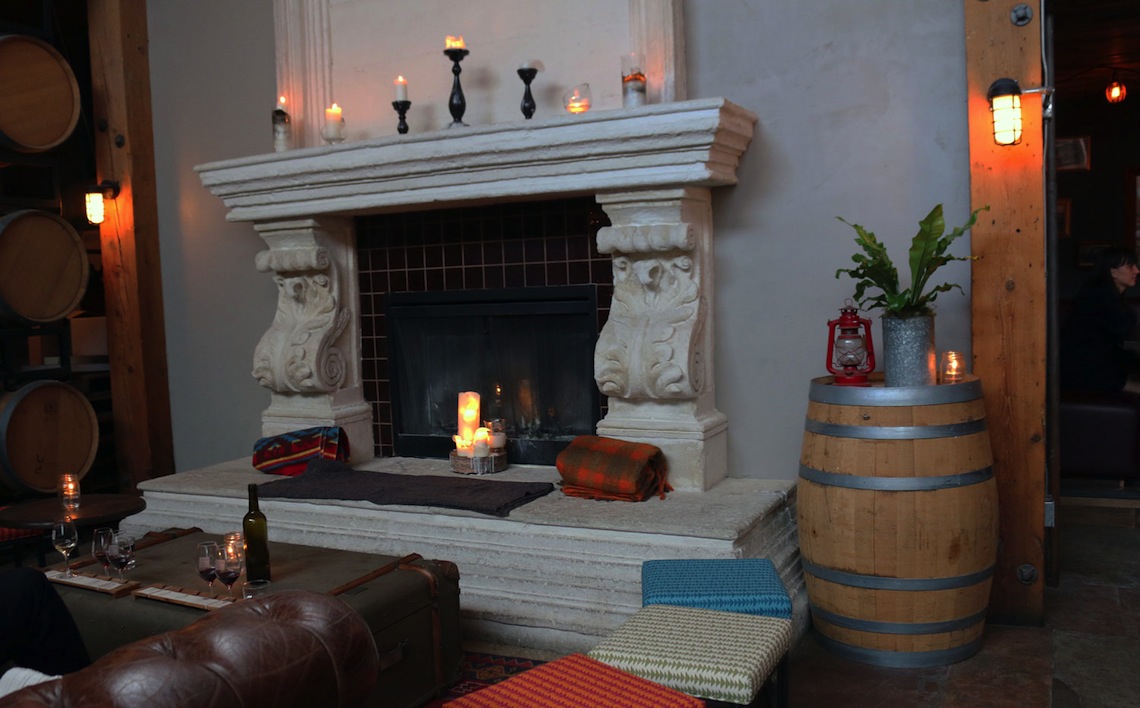 We started off with a flight of four Postmark beers ($7), which were served on a wooden paddle – a great way to sample multiple beers side by side and discover which one you like best.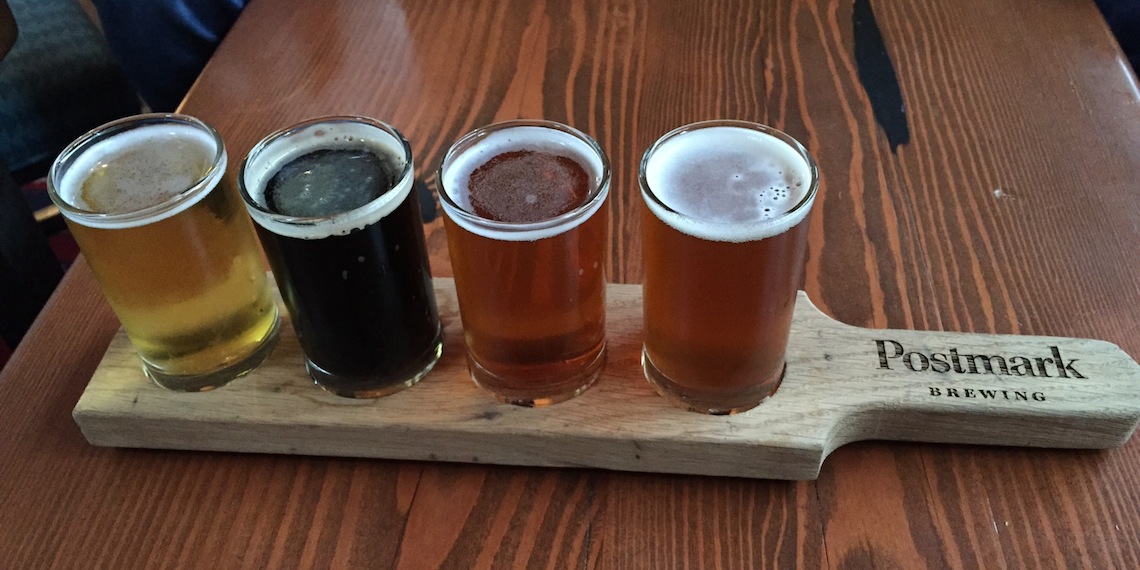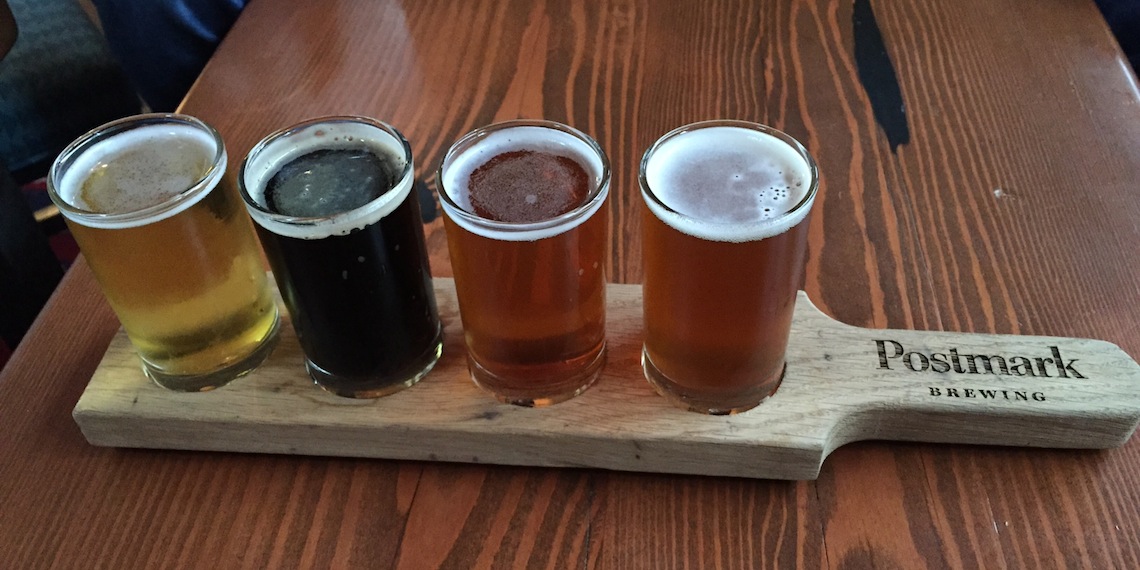 The brunch menu consisted of dishes which were likely created to pair well with beer, such as a sausage or meatball skillet, or even made with beer, such as the Postmark IPA puree in the Salmon Gravlax Hash ($14) .
Smoked ingredients also seemed to be a reoccurence on Belgard Kitchen's menu.  For example, smoked bacon in the Radicchio Salad ($12), and smoky onion and parmasan cream in the Steak + Eggs ($16).  The morning we went, they were sold out of the Belgard Meatball Brunch Skillet ($15) so I went with the Postmark Ale Sausage Skillet ($14) instead.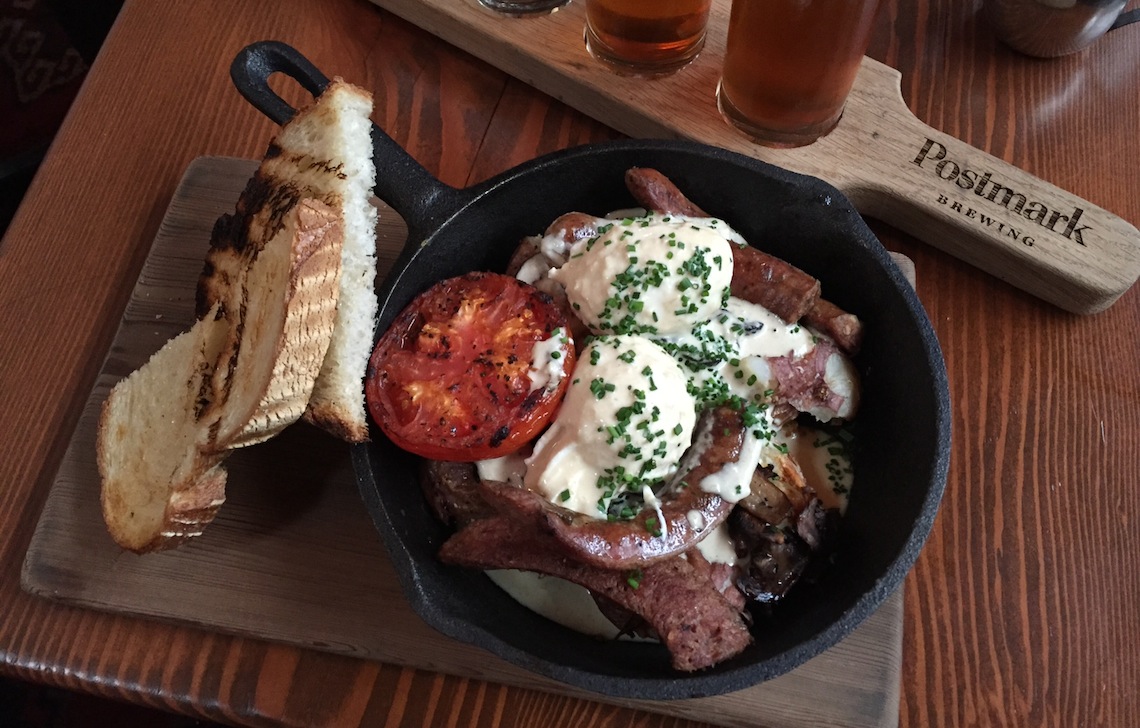 The presentation of my meal in a hot cast-iron skillet on a wooden cutting board, paired with sourdough bread with visible grillmarks adds to the rustic ambience of The Belgard Kitchen.  I didn't think there was anything particularly unique about this dish (in fact, the sausage was overcooked) but the flavours all hit the spot for a hearty, savoury brunch.
Knowing that not everyone wants to start their day with a brunch worthy of a hangover, there were also a few healthy superfood options including a Coconut Quinoa Porridge ($11) made with almond milk or the Health Nut Breakfast Bowl ($12) made with quinoa, arugula, avocado and poached eggs.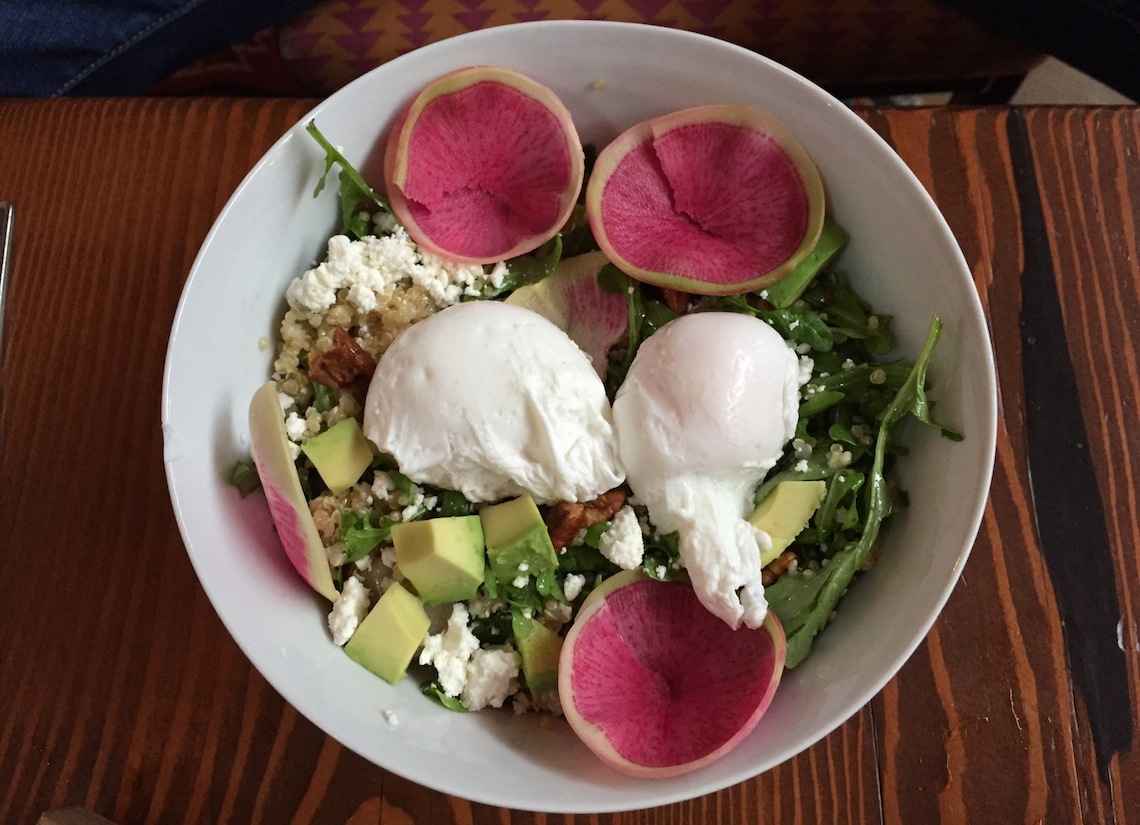 On your way out after brunch, be sure to stop by the Postmark Growler station and fill up on beer.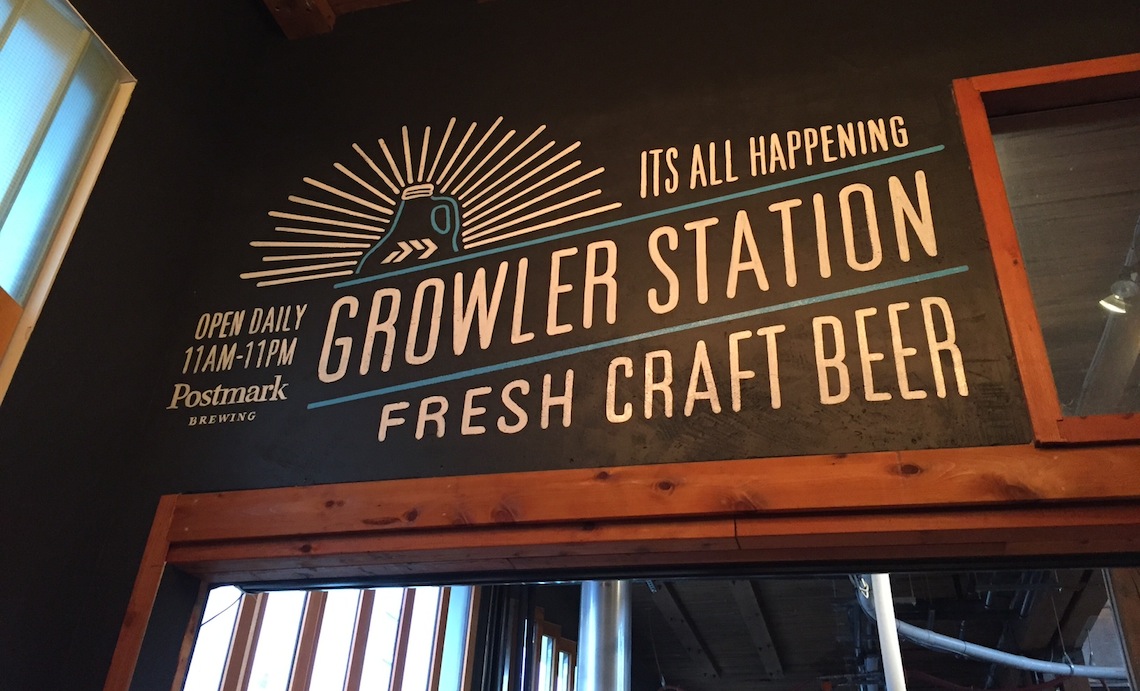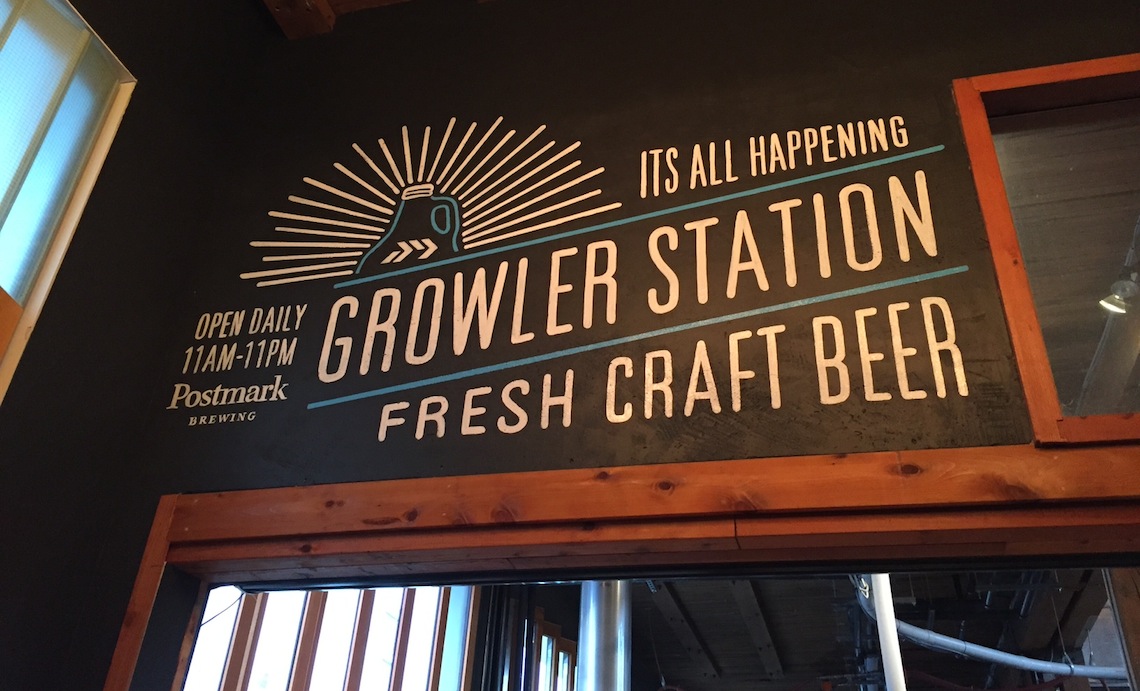 You can also browse through a selection of VUW and Roaring 20's wine, where you will receive 10% off wine to-go after your meal.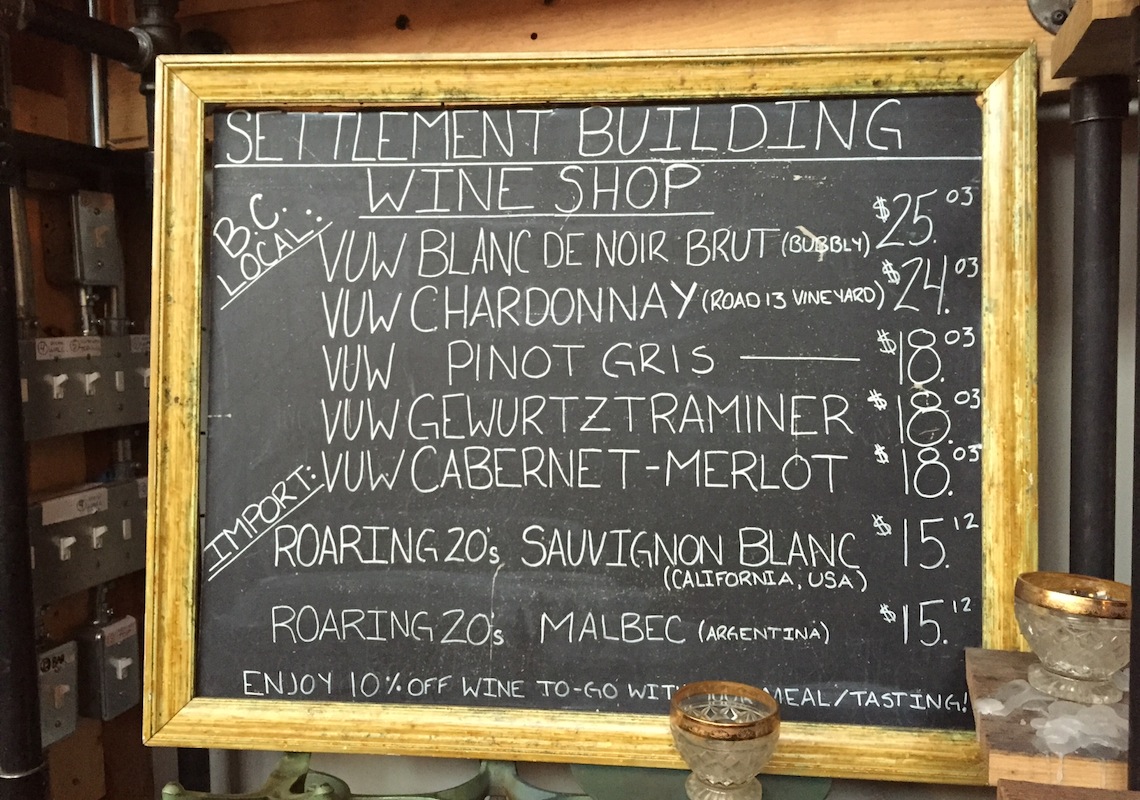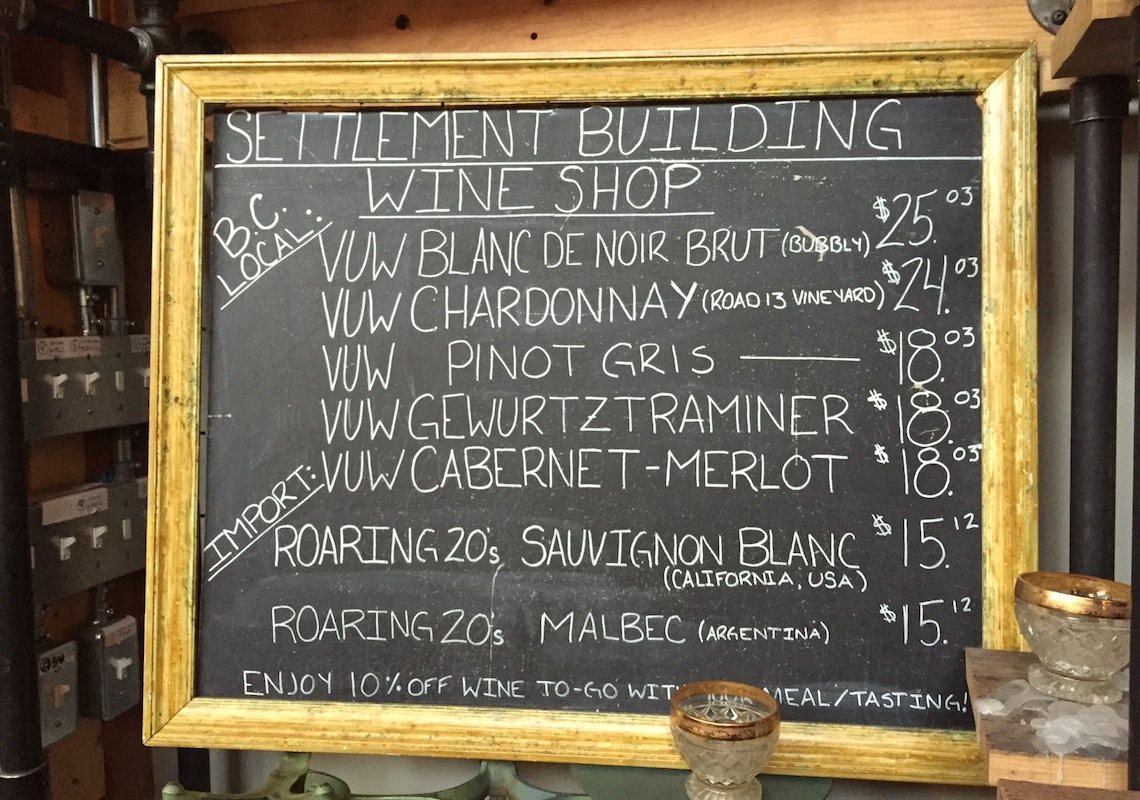 The Belgard Kitchen is located in The Settlement Building at 55 Dunlevy Avenue.  For more information, visit belgardkitchen.com.