Since the early 90s, Mount Pleasant in Vancouver has undergone an amazing transformation. Today, it's an edgy and vibrant neighbourhood with an eclectic mix of eateries, cafes, live music venues, cool patio bars and one-of-a-kind boutiques. Modern Mix Vancouver was invited to a short walking tour that included a meet and greet of four of Mount Pleasant's shops and restaurant owners.
Kafka's Coffee
2525 Main Street
The tour started at Kafka's, where they're serious about coffee and not much else. From their comprehensive coffee menu to their amazingly delicious pastries, the décor is cool and calm with a hipster-ish touch we've come to expect from any establishment on Main Street. It's a decent space to sit down with a laptop and a Spanish Latte and get some work done, or if you're looking for a change of venue to read a book, they've also got some super comfy couches at the front of the store too.
much&little
2541 Main Street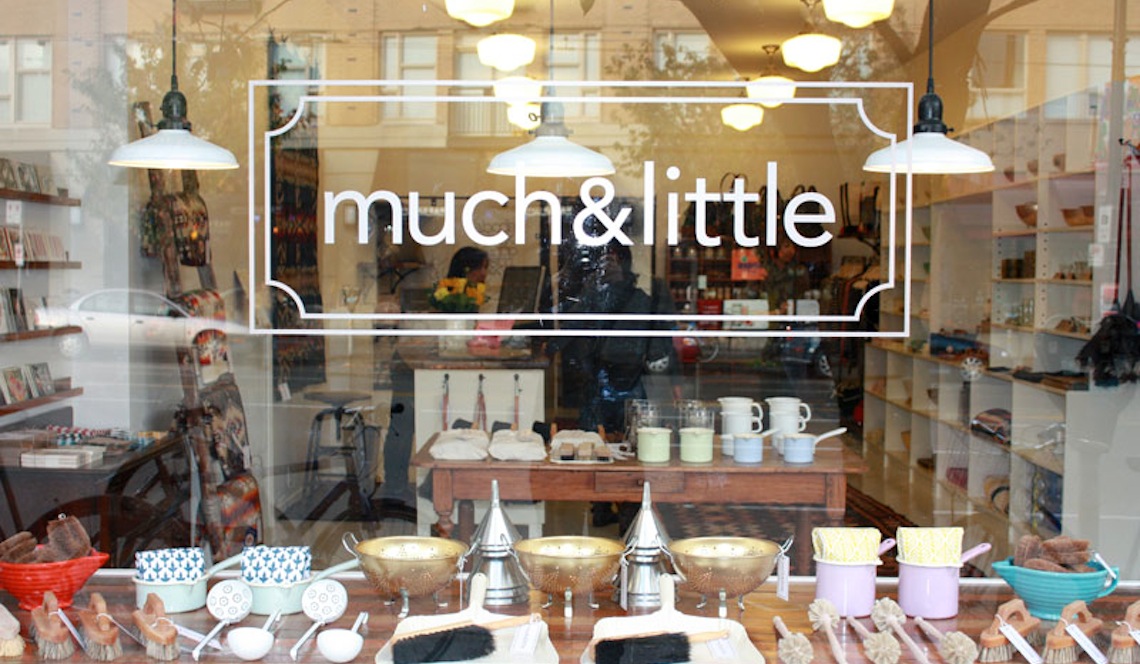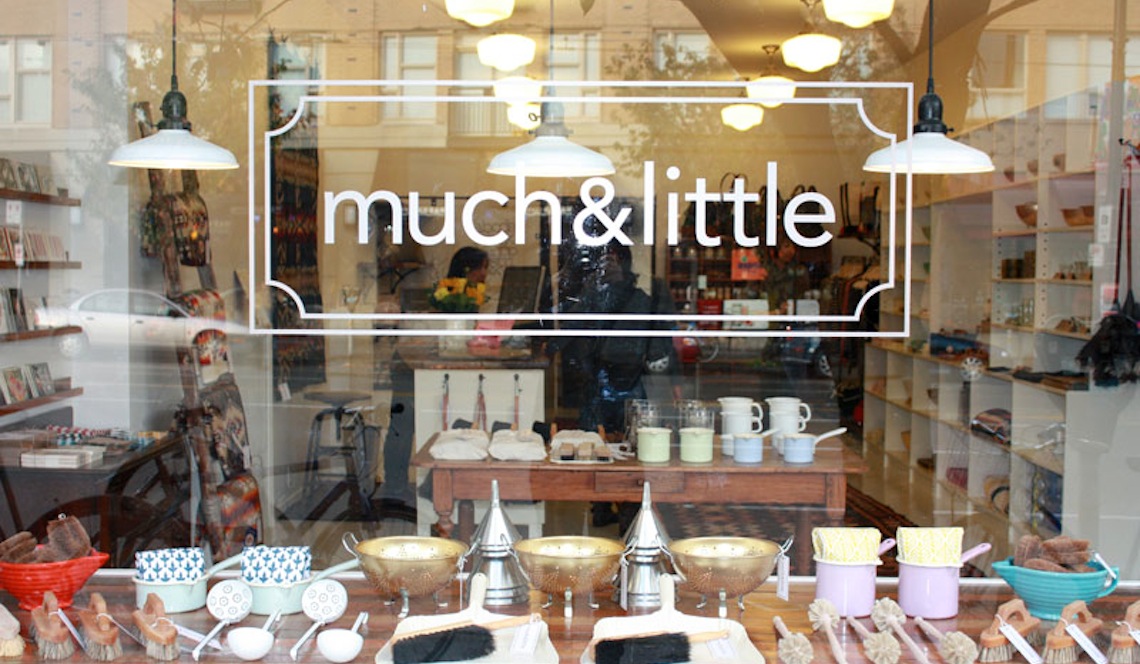 Owned and operated by Sarah Savoy, much&little opened its doors in the fall of 2011. Although I hadn't been to this store before, I knew it was the kind of store I could very easily get lost in, despite its small size. much&little has an extensive collection of household goods ranging from artisanal soap, chocolate, a collection of hand-made greeting cards to well-made goods for the kitchen. Each item was hand-picked for aesthetics and function and also for the story behind it that creates its lasting value.
Since this was my first time in the store, it was also my first time seeing their recently opened growing collection of women's apparel. They expanded the store in early 2014 to accommodate a selection of well-made, luxurious clothing from independent designers with timeless appeal. The items I looked at were very well made and could easily be worn dressed up or down. Some of the labels you'll find here include Lauren Moffatt, Feral Childe, Atelier Delphine and more.
French Made Baking
81 Kingsway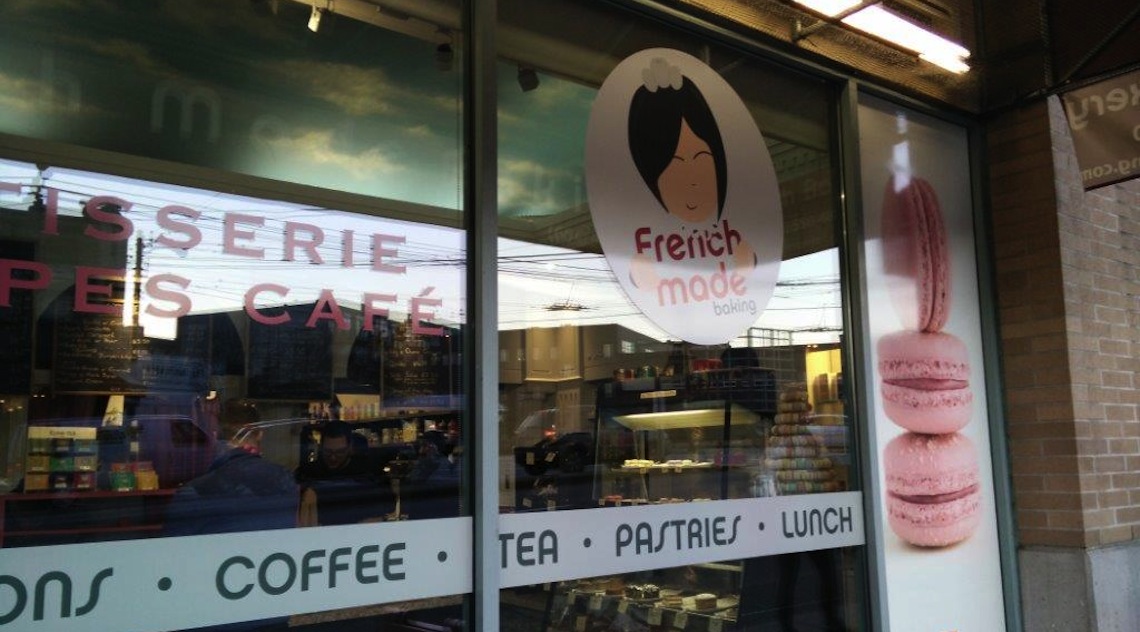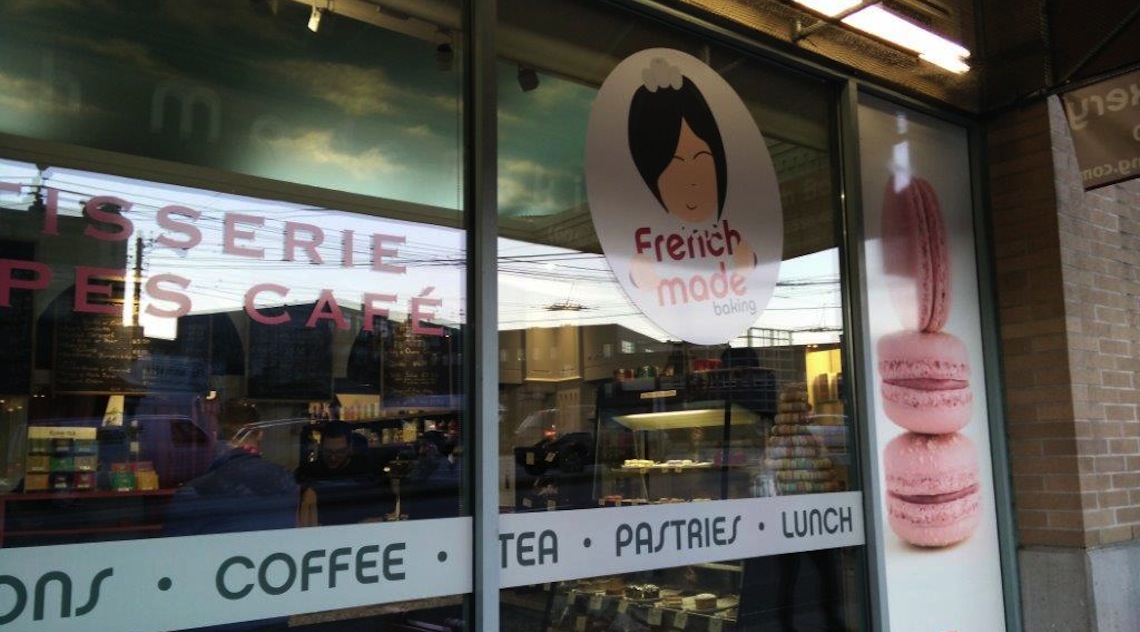 Next on the list was French Made Baking, a Parisian patisserie and crepes café on Kingsway. I had worked with them before, ordering some macarons for a corporate event so it was really nice to come back to them and see them doing well. Everything from French Made Baking is authentic – it's made in house from scratch by a team of French bakers from France. The owner, Catherine Introligator and her husband David, are passionate about food and they love sharing it with strangers.
At French Made Baking, we sampled a variety of macarons and a new offering from them – a dairy free drinking chocolate that was super rich and creamy, as well as a new recipe for pancakes. If you haven't been by their store, you definitely should stop by and have a macaron or two (or a dozen)!
The Cascade Room
2616 Main Street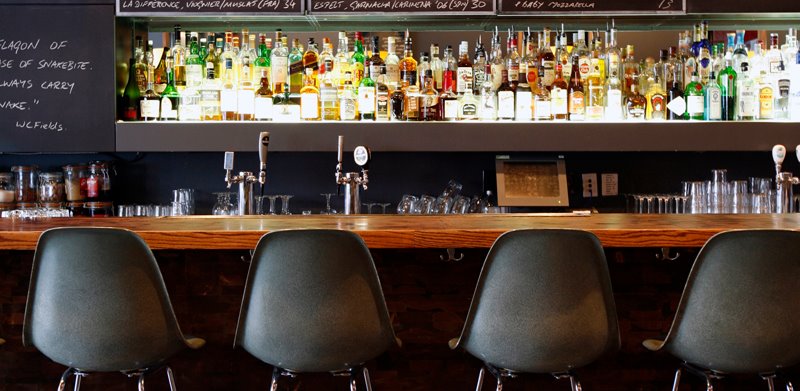 One of our final stops was The Cascade Room. It's a solid Main Street bar/eatery with a good atmosphere, great cocktails and a decent brew station. Okay, to be honest, their cocktail menu is EXTENSIVE, but nicely categorized and if you have a favourite cocktail, they'll probably have it on their list.
Our group was treated to a "make your own drink" workshop with Cascade Room's general manager, Dale Styner. The drink we were supposed to make was a Ramos Gin Fizz – gin, egg whites, lemon juice, simple syrup, orange flower water, cream and soda water. As per the original recipe, we were supposed to shake all the ingredients (minus the soda water) together in a martini shaker for 12 minutes. 12 minutes!! Anyone's arm would get tired after a couple. The whole point of the drink was to make a straw stand upright after pouring it into a glass tumbler.
Due to the size of the group, we teamed up in groups of two and traded off shaking duties. My partner and I agreed that the shaking would be best left to a bubble tea shaker. Once we shook the ingredients together for about five minutes, Dale came and added ice to our shakers. He had us shake the drink vigorously for another five minutes, or until the ice stopped making noise in the shakers. Once that was done, we poured the completed drink into two glasses and added the final ingredient: soda water. To my surprise, our straws stood upright for about 10 seconds… before they fell down.
Delicious drink. I would totally get it again.
The Independent on Main
2500 Main Street (presentation centre)
Our final stop for the evening was The Independent on Main. After seven years in the making, The Independent is the newest – and tallest – high rise in the neighbourhood. After seven years in the making, The Independent will begin sales in early February, offering a mix of podium, tower and city homes on Main and Broadway.
Although the presentation centre isn't open yet (it's slated to open to the public on February 14), we had a sneak peek at what the units would look like. The Independent was designed by award-winning, Mount Pleasant based Acton Ostry Architects and the goal of the building was to create a place that people would be proud to live in and call home. I can't think of a better neighbourhood for this building to be in – it's fairly central to everything and within walking distance of some amazing eateries, shops and pubs.
==
Guest Post by: Lesley Chang