In December, we had the opportunity to introduce Modern Mix Vancouver readers to Jules' Baskets, a specialty gift basket company, started by Canadian entrepreneur Julie Tadeson. With Valentine's Day just around the corner, we thought it'd be the perfect time to get up close and personal with Julie and chat about her passion for health and wellness, and why she LOVES giving gifts.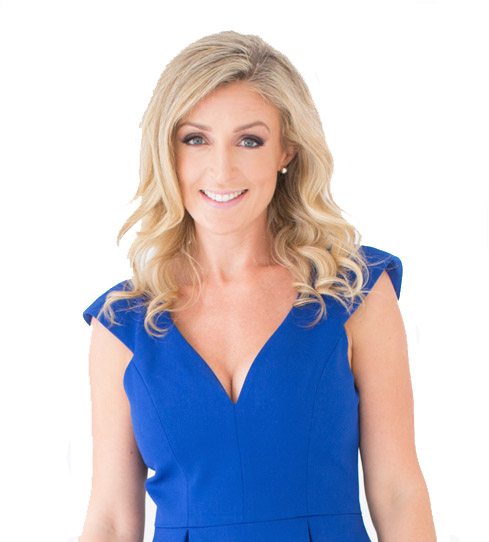 MMV: Tell us a bit about yourself and your commitment to health & wellness.
I try to exercise as many health and wellness habits as I can, while trying to keep balanced. I work out 4 to 5 days a week and take rest days to let my body recover.  I keep my beauty regime simple – only using natural, organic products.  I eat organic and sustainable food while avoiding gluten, dairy, refined sugars/flours and processed foods.  I love my smoothies, salads and lean protein.  I also love indulging in organic, gluten free treats, some of which are in my baskets.
Since the birth of my daughters, I started to take my health and happiness more seriously and truly believe that they go hand in hand!  Our family is very health-conscious and nothing makes me more proud than hearing my children speak about healthy living. I can't help but laugh when they remind ME to go to bed earlier, choose a healthy option, or take my vitamins.
MMV: How did you come up with 
Jules

' basket and bring it to life as a business?  

I realized there was a demand in the gift basket business for something 'different' than conventional gift baskets. I have receive gift baskets from time to time and was always disappointed that the sender wasted money on a gift that I couldn't or wouldn't consume due to my own dietary restrictions and lifestyle choices. Some companies have tried to incorporate healthier items in their baskets, but it's rare.My business is 100% committed to quality and healthy-conscious products. You can pop on my site and trust that anything you discover will be a good choice. My baskets range from new baby to housewarming, sweets and treats to get-well-soon.Also, Jule's Baskets look very different than the conventional gift baskets. I have put the emphasis on the products, not the basket or the fillers to make it look grand.  Clean is a word that comes to mind and that was a vision that I had for the products to the presentation to the logo and website.
MMV: What criteria do you go through to determine if products are a fit for 
Jules

' Baskets? 

The products that I select are quality, luxury and health-conscious!  I am very fussy about what is acceptable in our baskets.  The products need to align with my vision and brand.  I need to like the products and stand behind them.

Because the types of baskets range, so do the products.  Anything health related I am open to, but it needs to look good and have 'clean ingredients'!  I am a practical person so I won't go for anything that isn't useful or enjoyable.  This is why you will find water bottles, body lotions, soaps, as well as sweets and snacks that would be loved by all.  Even though they are health-conscious, they are enjoyed even by those who aren't on the health bandwagon.

Not everything needs to be organic, gluten-free or vegan.  However, no products can have refined junk in them!  All products are health-conscious and the reason I use that term is because I am not promising that everything is healthy.  Chips or cookies are never healthy, but I have sourced some of the best. This is what makes the baskets so great.  They are for real people who want healthier options. However, if someone is a total health nut, they can find lots as well!
MMV: Where do you get inspiration for new products to add to 
Jules

' Baskets?

I gravitate to things that I love or would want or items that align with my vision.  I have a thing for reading labels and discovering new products, so when I find something that looks great, I pursue it.  So many things come into play when selecting products suitable.  This is why Jule's Baskets are unique. We don't think all products are a fit for our brand. They are carefully curated and made with intention.
MMV: What are some of your personal favourite products which you have included in 
Jules

' Baskets?

Consonant Skincare (the foaming face wash and the DHE face mask), Love Fresh products (lotions and natural deodorant), the Caramel Pizzelle's by Bix Bakery, Jax Coconut Water, Gaga for Gluten Free Cookies, bkr water bottles, Living Libations Essential Oils, Odacite Skincare, The Honest Leaf loose Leaf Tea, Chocosol and Giddy Yoyo Chocolate. I'm sure I'm forgetting a lot!  So many great products.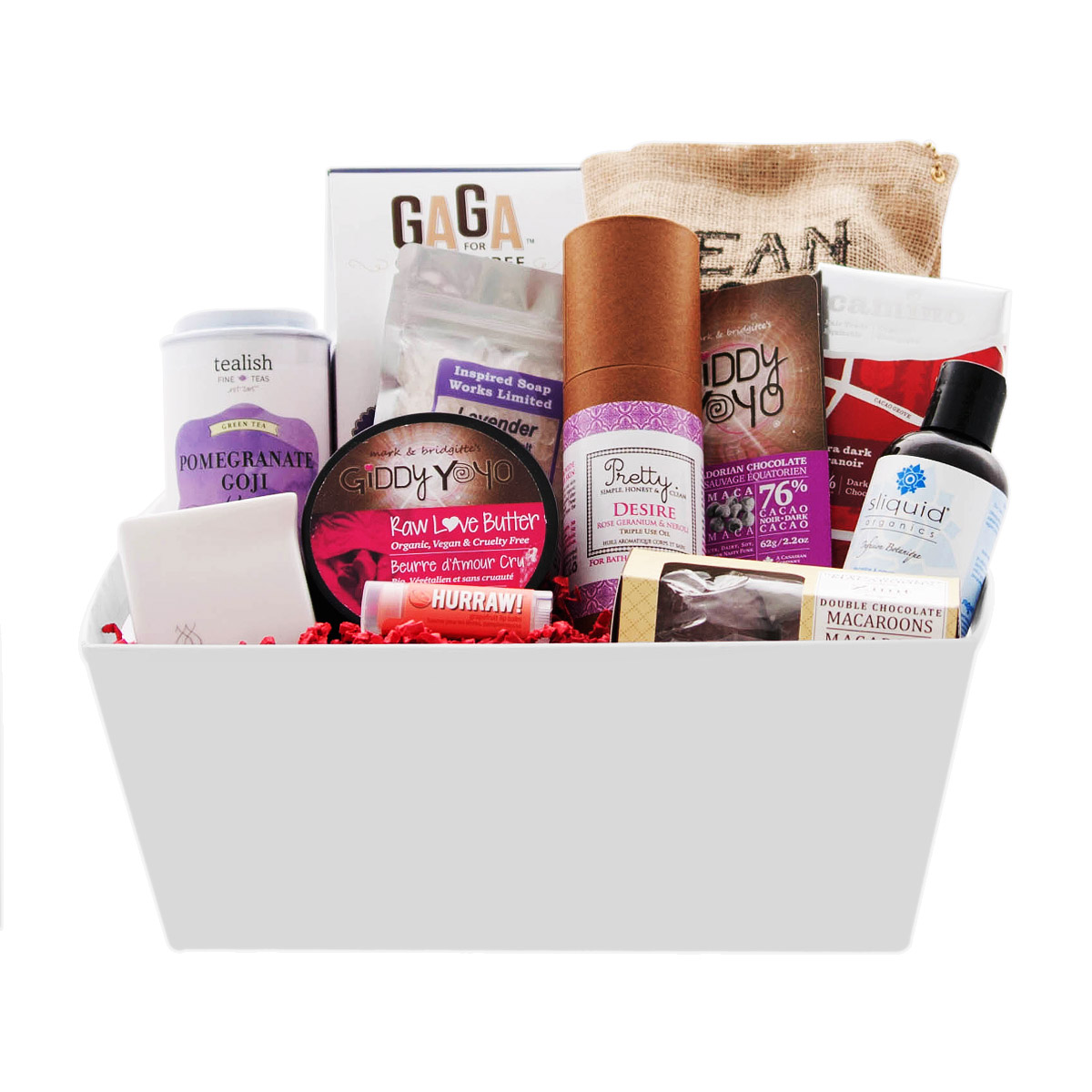 MMV: What are your personal Valentine's Day routines?
I try not to put any expectations or pressure on holidays.  I'm sure this year, it will be dinner with my husband.  I would prefer to not receive flowers. As pretty as they are, I am too practical for them.
MMV: Anything else you'd like to share with Modern Mix Vancouver readers?
We have amazing Valentine's Baskets! These baskets are beautifully curated with products including artisan chocolate, triple use body oils (with names like Desire and True Love by Pretty Organics Skincare) to organic lube for some sexy time (yes, we have that, but it is important to go organic!!), natural soy massage candle by Jimmy Jane, and more!  We ship across Canada and have cute Valentine's Day greeting cards for your personal message!