After nine successful years along Commercial Drive, Vancouver-based independent specialty coffee shop Bump N Grind has opened a second location on South Granville, wanting to establish itself in the community-oriented neighborhood as a great place to hang out and serve good quality coffee and fresh food. They should have no problem in doing so considering Bump N Grind's first location on Commercial Drive was the recipient of a Vancouver Sun award for being one of Vancouver's top 10 cafes in 2013.
Although they officially opened their doors in December of last year, Bump N Grind's South Granville grand opening was held just last week, with many in attendance, including owners Cheryl and Kyle Wright who were chatting with guests, making them feel at home and behind the counter whipping up some delicious signature and specialty drinks. Cheryl Wright is passionate about the business and knows the art behind being a barista, having placed 5th in a national barista championship a few years back. She's definitely mastered the skill of latte art!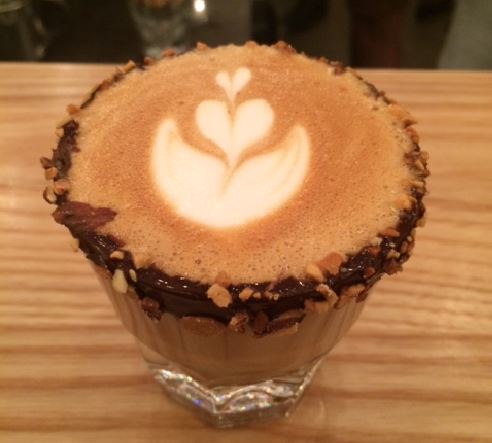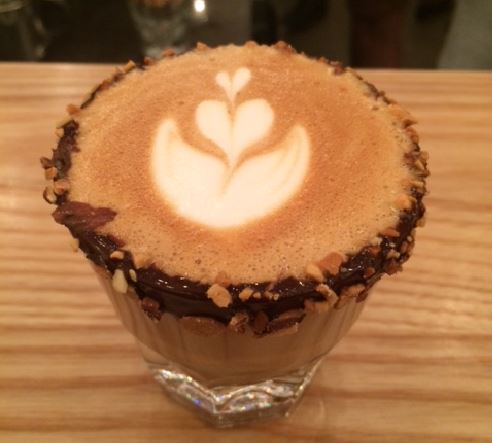 Beyond the cool vibes, high ceilings and minimalist design that really make the store unique, the coffee and drinks at Bump N Grind are what will have you coming back for more.   As first timers to Bump N Grind, Modern Mix Vancouver had the chance to experience their quality handcrafted coffee brew, made with beans from small roasters across Canada, including Fernwood Coffee from Victoria, BC and Phil & Sebastian Coffee from Calgary, Alberta. Because their coffee is rotated on a weekly basis, you're guaranteed a fresh cup and a different taste each time you visit.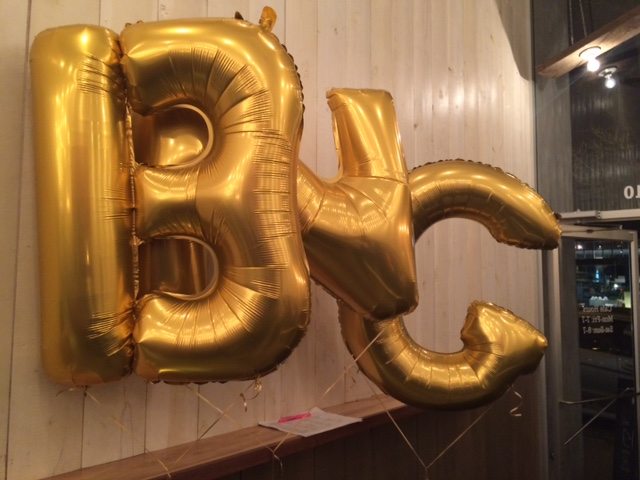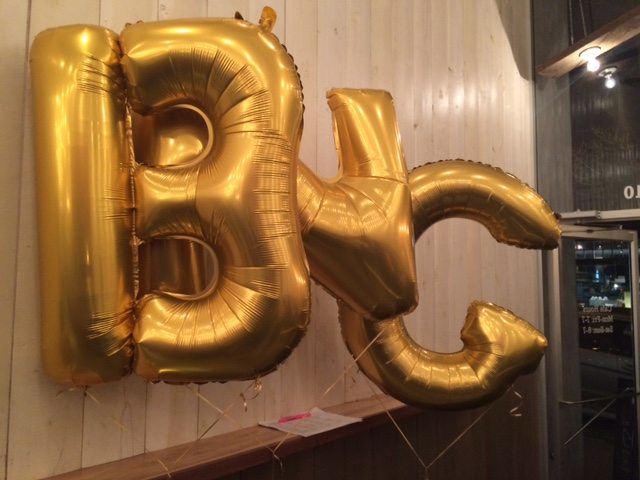 And what better to accompany coffee than freshly baked goods? Be sure to check out the pastry case at Bump N Grind, full of baked goods made fresh and in-house daily.  Some noteworthy baked worth giving a try are the Earl Grey Shortbread, the Matcha Green Tea Brownie, and the dairy-free Mookie, a half muffin half cookie bursting with oats, coconut flakes, dark chocolate and walnuts. For those who prefer more savory over sweet, hot foods are also available.
Next time in you're in the South Granville area (perhaps for a #LazySunday or a #SundayFunday), drop by Bump N Grind to see for yourself how good the coffee really is and make sure to say hi to these friendly new neighbours at Granville x West 14th Avenue.