Sport Chek has undergone major renovations at its Metropolis at Metrotown location in order to digitalize the shopping experience for its shoppers. After several months of renovations, they finally re-opened in December, with an impressive modern facelift.
Still located on the ground level by the Central Boulevard Entrance, the entrance to Sport Chek is now arced with digital screens mimicking a blue sky with seasonal videos playing on either side of the entrance. When we visited, winter sport visuals were playing, with snowboarders carving through powdery snow.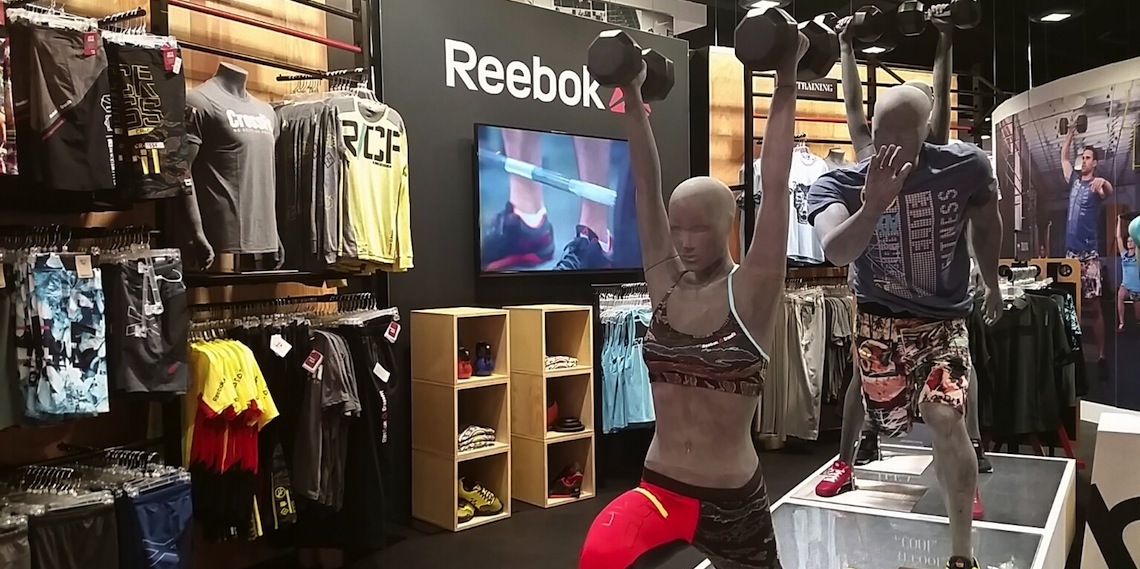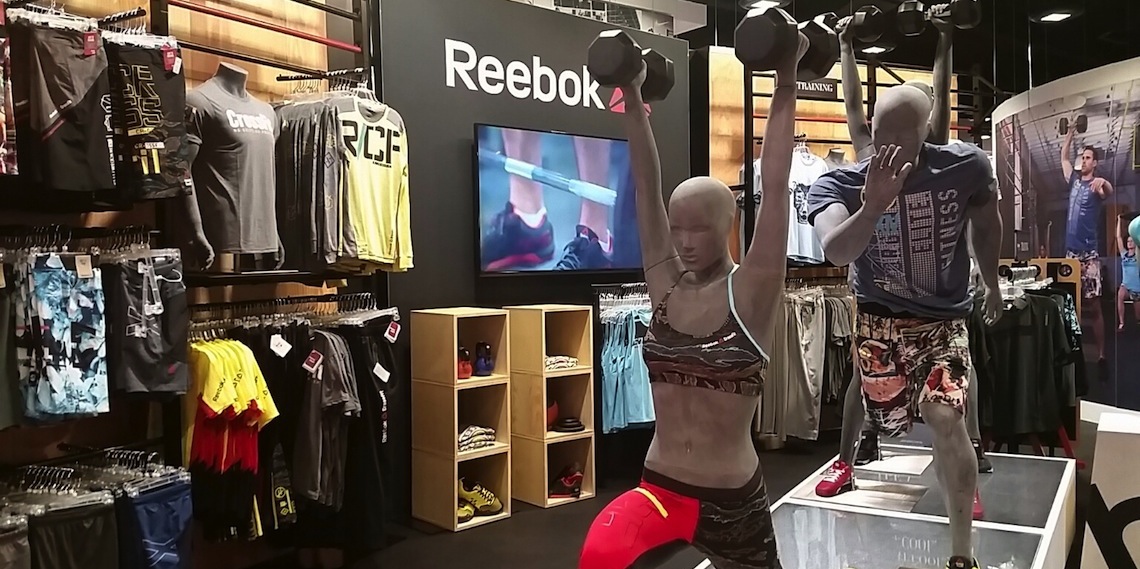 These are the first of many energizing digital screens we encountered throughout the store. Sport Chek at Metropolis is now home to 190 individual screens, 60 tablets and nearly 100 computers, all dedicated to enhancing the shopper experience and combining the love of sports with education and technology.
"Our newest flagship store in Burnaby is a stadium of sport, a place where our Sport Chek advisors connect with customers through a shared passion for sport and activity." – Chad McKinnon, the Chief Operating Officer of FLG Sports / Sport Chek
Whether your activity of choice is running, yoga, snowshoe-ing, skiing, crossfit or golfing, Sport Chek has 48,000 square feet of gear to support you in all your endeavors. Brands including Arc'teryx, Nike, Reebok, Burton, Columbia, New Balance, Oakley and Under Armour are all available at the Metropolis at Metrotown location.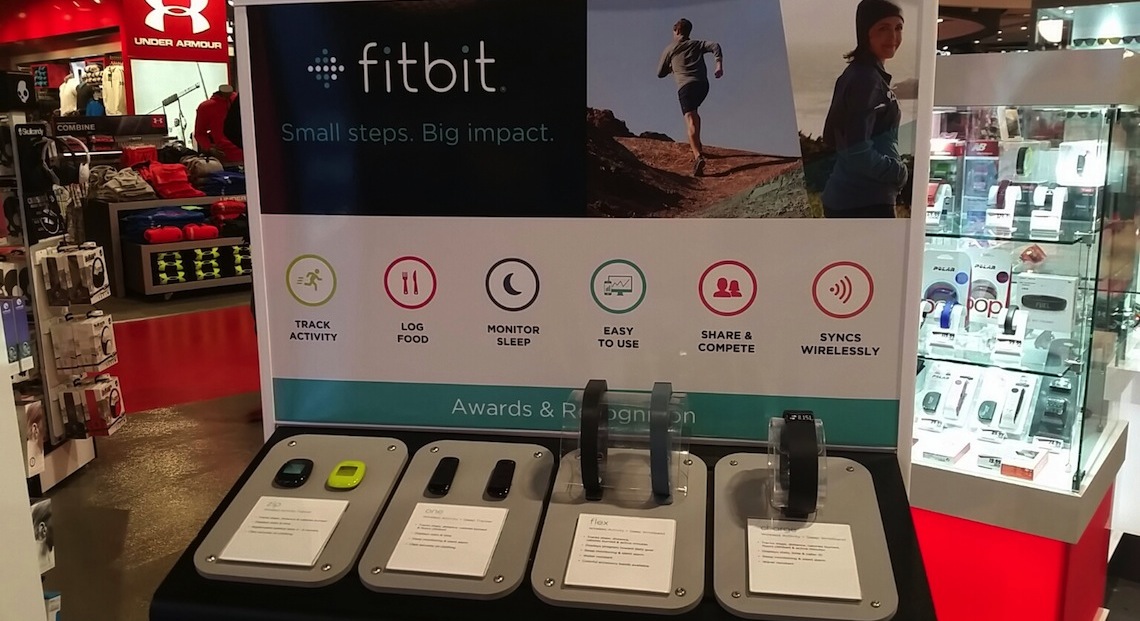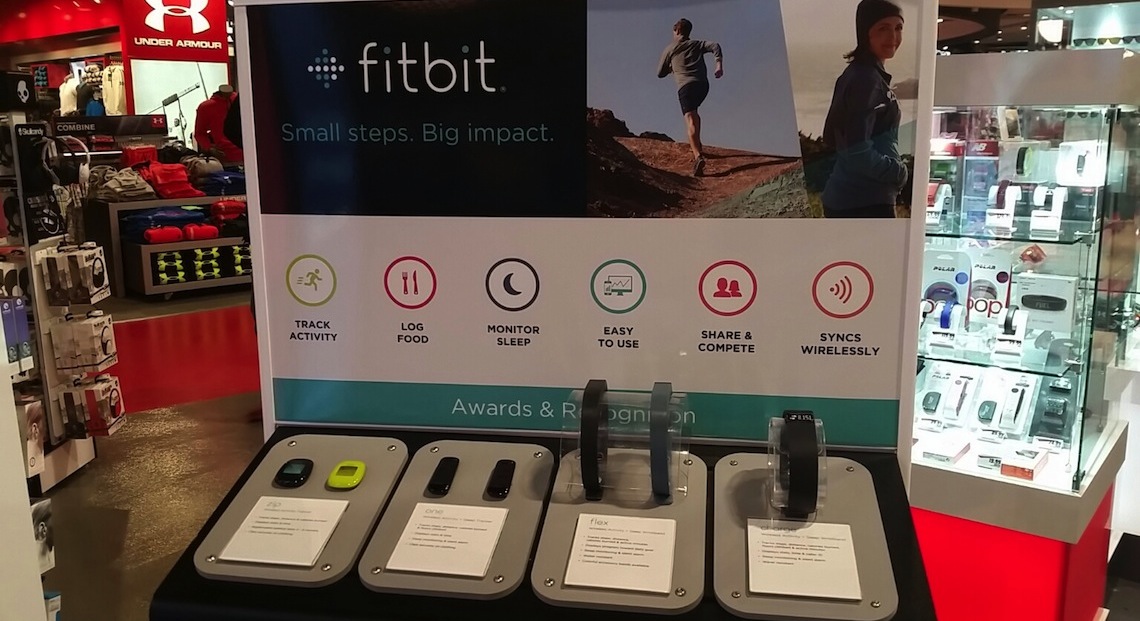 Near the front of the store, there is a tech boutique with health and wellness items to support your favourite activities. We were particularly interested in the FitBit which is a line of fitness products dedicated to improving your health by tracking and optimizing your physical activities, exercise, nutrition, weight and sleep.
The next time you're at Metropolis at Metrotown and in need of some motivation to keep your fitness resolutions on track, check out Sport Chek, located on the Ground Floor by the Central Boulevard entrance.  Rumour has it, Sport Chek will also be opening a flagship location in downtown Vancouver, replacing the Chapter's on the corner of Robson and Howe.  Stay tuned.