I first spotted Suncoat's "All Natural Nail Polish Remover Gel" at Whole Foods because I was looking for a "healthier" option for nail polish remover. The product is described as earth-friendly and non-toxic, and free from alcohol, acetone and acetates. Over the past 6 month or so, I've used it at least 5 – 10 times to attempt to remove my nail polish and, out of defeat and frustration, have come to the conclusion that this is the worst nail polish remover I have ever used – and here's why:
It Takes Twice as Long as Conventional Liquid Polish Remover
The product label claims it is "a new way to remove nail polish"…it makes it sound so easy and convenient…just "squeeze on and wipe off". In fact, this nail polish remover takes twice as long (if not even longer) to use than your conventional liquid polish remover.
The instructions say to put a dab on each of your nails and to leave on for two minutes. However, this suggested time is never long enough to cleanly remove the polish off your nails. I've left the gel on for 8 – 10 minutes, and when I wipe, there is still polish residue on my nails.
In addition, it gets messy to put the gel on the nails of both of your hands at the same time, and remove the other hand while you still have gel on the nails of your first hand.  An absolute time waster.
It's Too Easy to Miss the Corners
When you squeeze the gel removal formula onto your nails, chances are, you'll get more gel into the centre of your nails, rather than evenly coating your entire nail.  As a result, it's really easy to miss the corners for removal – you'll get the polish off the middle of your nail, but the parts closest to the skin often get missed by this application process.
The worst part is, if you can't get it off in the first round of removal, you have to try again and put the gel remover back on your nails, wait for your 2 – 10 minutes, and try again.
It's Terrible For Removing Glitter Nail Polish
Finally, never use Suncoat's All Natural Nail Polish Remover Gel for glitter nail polish.  You will fail.
Yes, glitter nail polish tends to be more difficult to remove than regular polish but event after three round of the remover application, I ended up attempting to scrape the glitter off my nails instead, as the Suncoat product was useless in this scenario.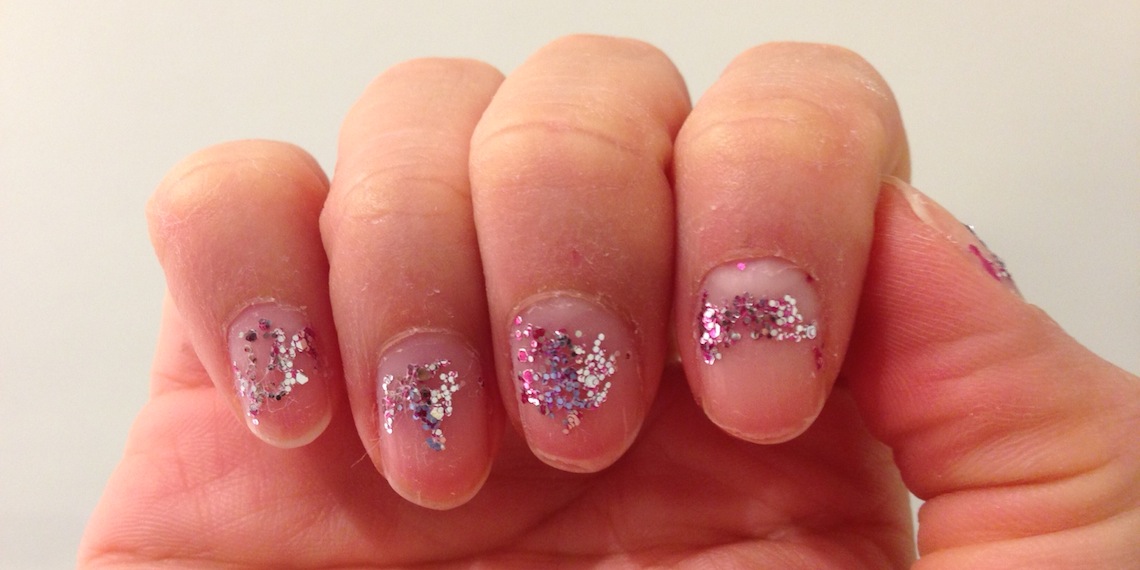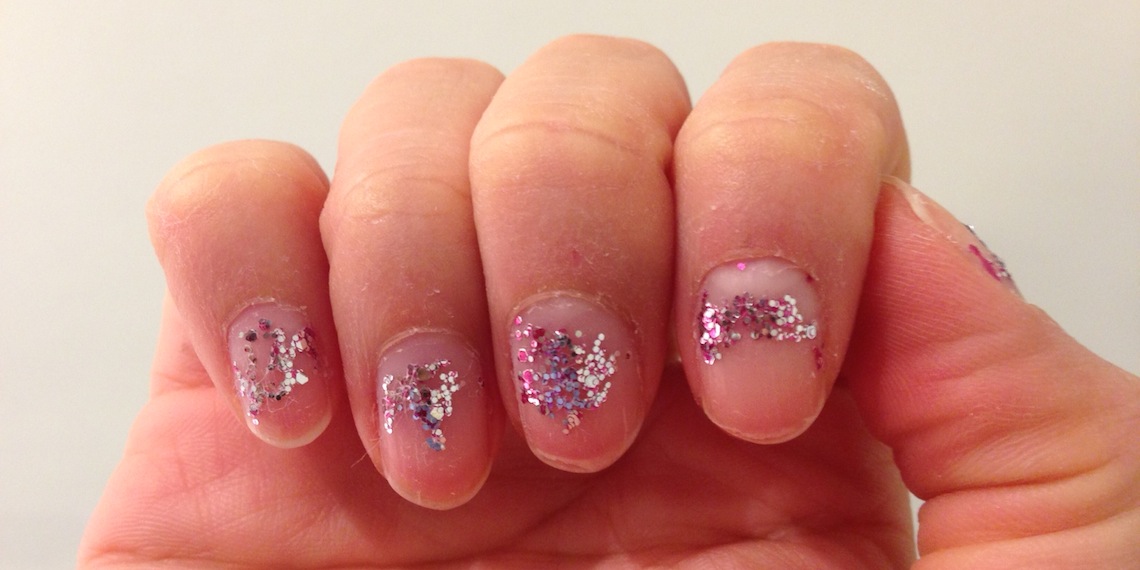 It's Inconvenient for Travel
The product label also touts this product as "great for travel".  Do NOT bring this product with you on vacation, unless you have  an extraordinary amount of time to kill.  Other than the small size of this product, I can't see why anyone would bring such a time-wasting product with them on vacation.  You'd also need to bring way more cotton balls with you than if you just opt to use regular liquid nail polish remover.
Disposable, single-packet nail polish remover wipes (Deborah Lippman or Crabtree and Evelyn) are much better options for nail polish removers to bring with you while travelling.
It's Not Odorless
The label claims this product is odorless. It's not true! It may smell slightly less overpowering than conventional liquid nail polish remover, but it's far from odorless.  Why would the label claim it's "odorless" when it clearly isn't?!
If you're looking for a good acetone-free nail polish remover that smells good, try Mineral Fusion instead – the mango scent is as good as it'll get for nail polish remover.
It Leaves an Awful Residue on Your Skin and Nails
The product label also claims it is "non-drying" to the nails, but every time after I have used the product, my nails and the surrounding skin gets this weird, dry, powdery feeling, which I hate.
The Gel Formula Separates into a Runny, Oily Dribble
After a few months, the product appears to have separated inside the tube.  So when I now attempt to squeeze the gel out of tube, instead of a gel texture coming out immediately, I get a runny dribble of oil instead.  Gross.
In conclusion, this product is not effective and will only leave you frustrated with dry, powder-y nails and chunks of leftover nail polish.