Rocky Mountain Soap Company, a Canadian-owned and operated company selling natural soap and personal care products, recently introduced a new concept for retail in BC with its two new store openings in Vancouver and Burnaby. Modern Mix Vancouver was invited to a VIP event held at the Metropolis location in Burnaby, where we had the opportunity to experience Rocky Mountain Soap Company's new concept for retail, based on the Toxin-Free movement and the company's commitment to produce only 100% natural products.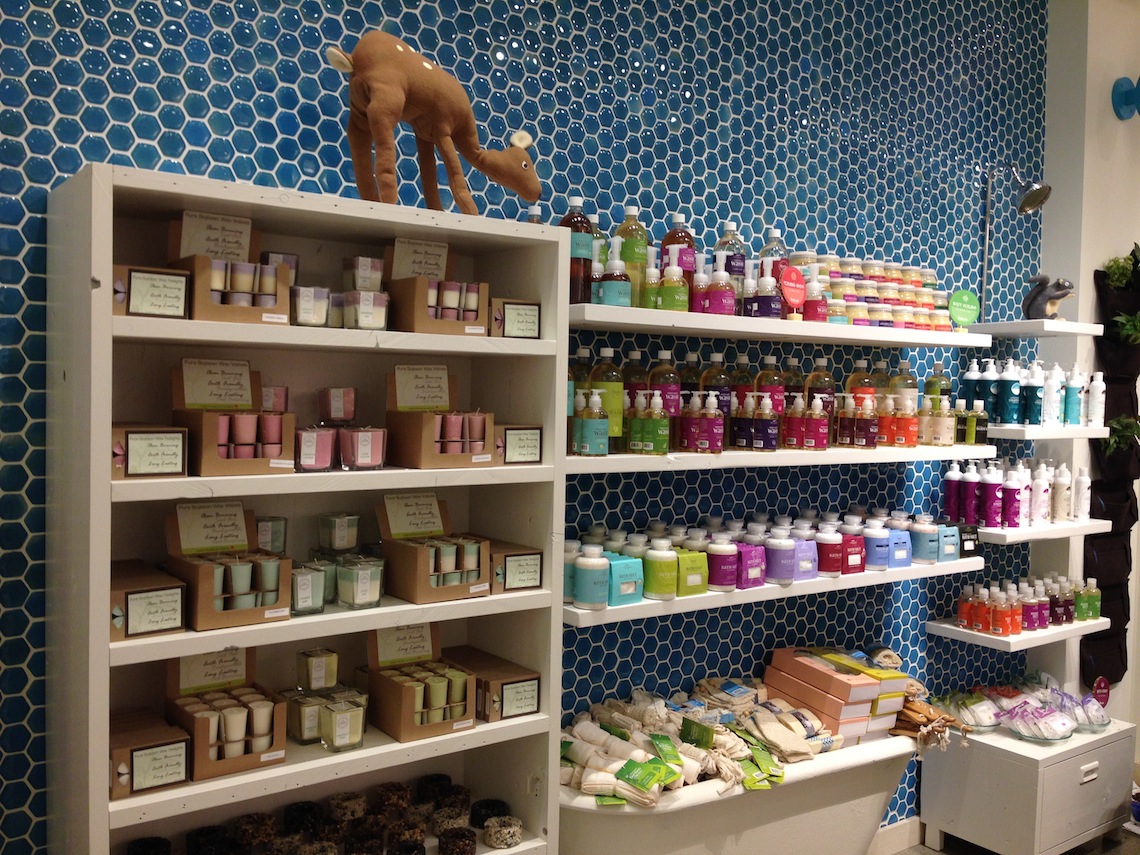 In addition to using only the finest essential oils, pure natural beeswax, food grade vegetable oils, real grains, fresh herbs, fruits and vegetables to produce its products, Rocky Mountain Soap Company has taken their commitment to a Toxin-Free movement one level higher by building their stores entirely Toxin-Free.
They avoided common toxins typically found within the building environment and the materials used in the stores' construction are re-used, re-claimed, recyclable or compostable with a further commitment that no parts of the store will ever end up in a landfill. Vancouver was selected for the new concept stores expansion because of the city's preference for health and wellness and environmentally-friendly products.
"What we found missing in our industry and in retail overall is a consciousness around the health of the store environment and in the construction of retail spaces. Our products are natural, so it only makes sense to ensure that our stores are as healthy as our products. We don't want our guests to have any concerns about toxins while visiting us, and we want to have the least impact as possible on the earth while offering real, toxin-free and beneficial products people can use every day." – Karina Birch, President, Rocky Mountain Soap Company
Rocky Mountain Soap Company was founded in Canmore, Alberta in 1995, making natural soap by hand. Since then, all of the Rocky Mountain Soap products have been created as 100% natural with a conscious effort to remove toxins from our world. Products include: Body wash, lip care, body scrubs/lotions/butter, deodorant, aromatherapy, face care, bath salt, dry skin relief, hand/foot lotions, hair care.
With the two latest additions to their family of stores, there are now 10 Rocky Mountain Soap Company locations across the country. Products can be purchased online and the company ships worldwide from: www.rockymountainsoap.com.