Aromatherapy boutique The Mystic Masala features therapeutic essential oils, scented candles and gift sets which will help you begin your year, stress-free.
The Mystic Masala was opened last spring with the goal of  introducing people to the beauty and wisdom of Ayurveda through exquisite aromatherapy products.  Born in South Africa, owner Glynnis Osher immigrated to New York in her 20's and began a lifelong journey in gathering knowledge of Ayurvedic practises.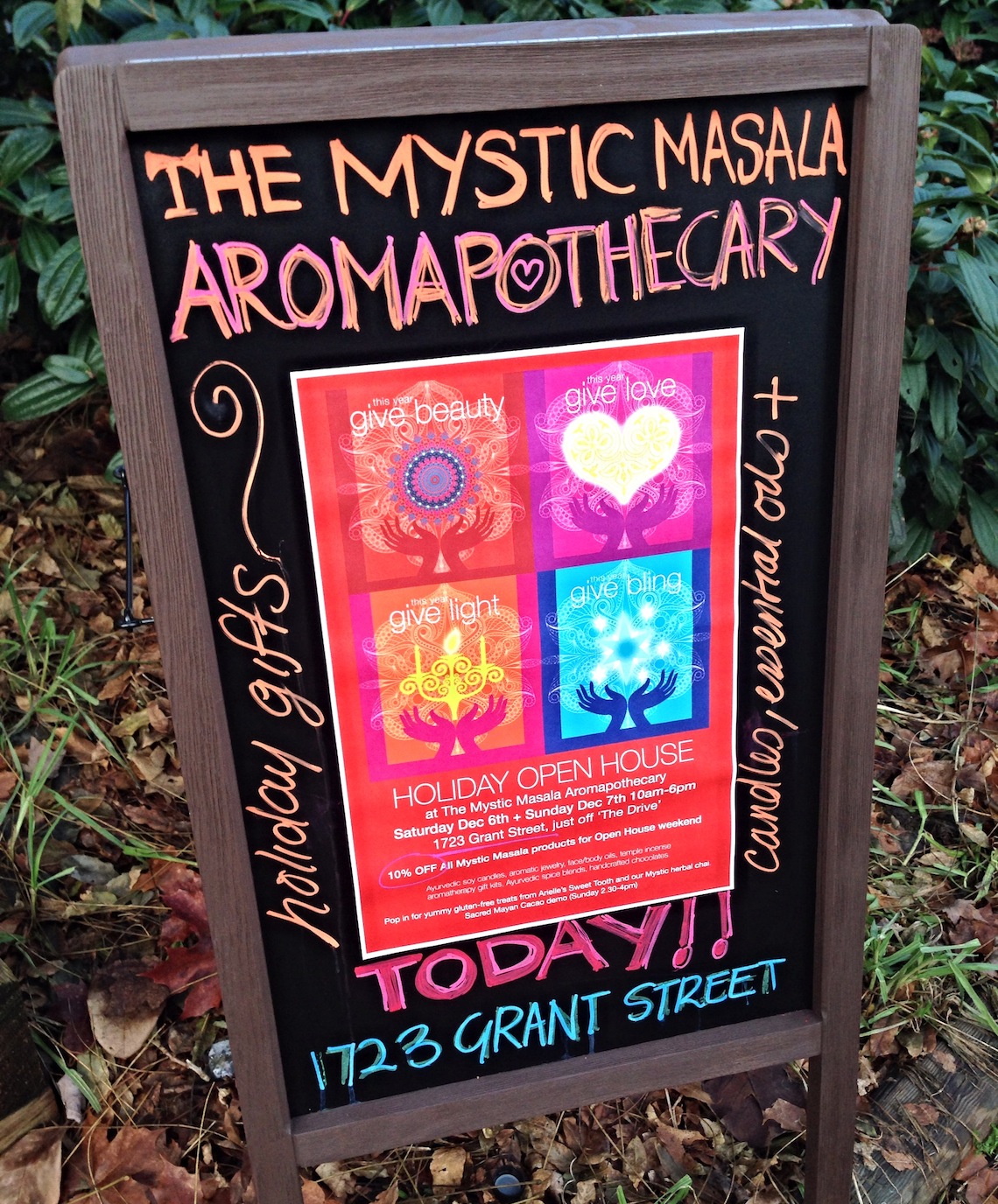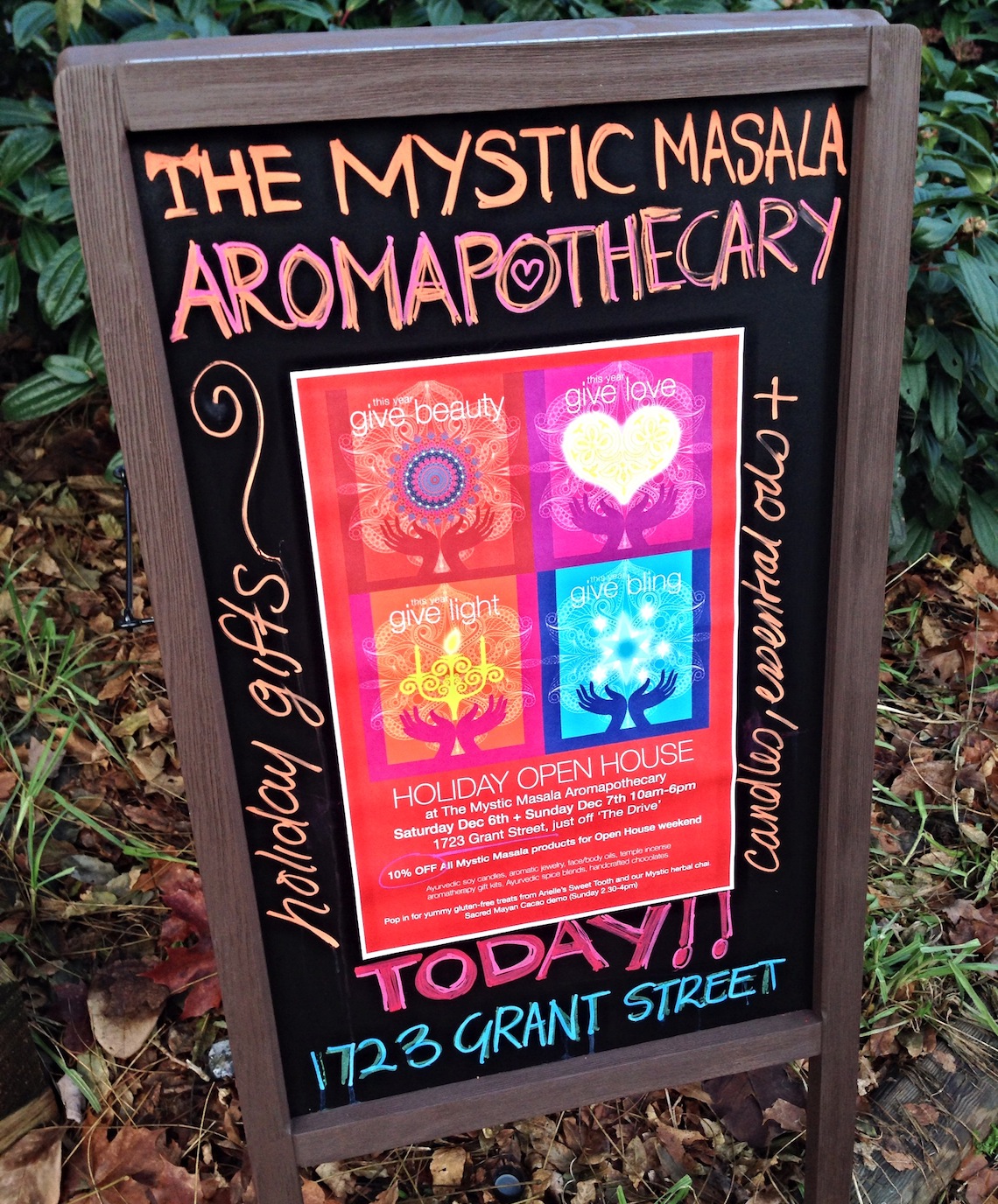 As shoppers first enter The Mystic Masala off Commercial Drive at 1723 Grant Street, it would be no surprise if they felt like they have been transported to the Malabar Spice Coast, or to an Apothecary in the Southern reaches of Africa, or even to a vibrant and bustling New York City Market.  These are the areas from which Glynnis has drawn her inspiration for the scents and products available to be purchased at The Mystic Masala.
When Modern Mix Vancouver visited The Mystic Masala, the nebulizer scent diffuser featured a citrus aroma blend of mandarin and bergamot with a hint of cinnamon. Described by Glynnis as "a warm and uplifting scent", this particular blend is good for the circulatory system and can be used to aid with Seasonal affective disorder. There are days when I feel the need for a higher dose. But mostly I get along well with 1 or 1 1/2 tablet. Luckily, I always found understanding physicians who prescribed Lorazepam for me. My blood levels have always been good. I hope it stays that way. Still, I wouldn't claim for single day because of it – take a drug that makes life bearable.
In collaboration with Wild Earth Nepal, a women's fair trade cooperative in Kathmandu, the ayurvedic essential oils found at The Mystic Masala are 100% natural and pure, made with ingredients that are environmentally friendly.  Herbs are wildcrafted in the Himalayas and oils are infused for weeks in the sun. After the healing properties of the herbs have infused into the oils, the essential oils are then added. A traditional Ayurvedic Tibetan Cold Process ensures maximum benefits for your skin and for mind, body and spirit.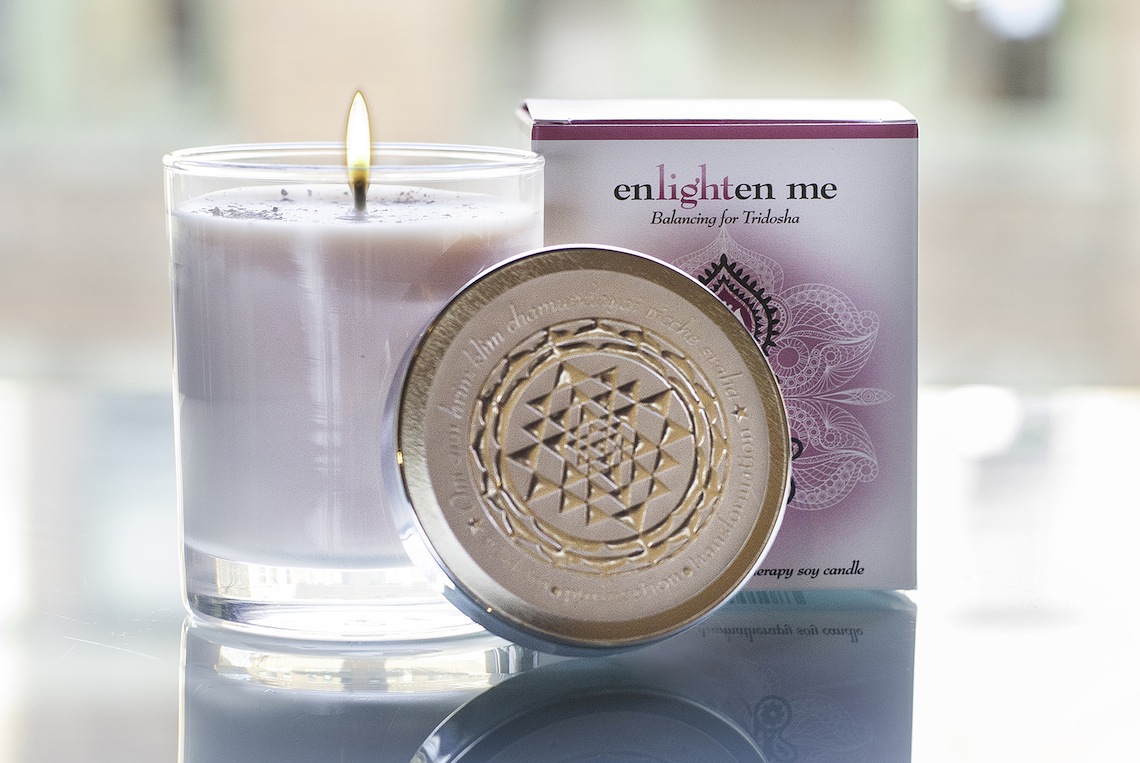 Here are some gift sets we have our eye on from The Mystic Masala.  It's ever too early to start thinking about what to put on your Valentine's Day wishlist!
EDEN (Every Day Essential Nurturing) Ayurveda self care set: one 3.5 oz soap, one 50 ml Ayurvedic face/body oil and 2 tealight candles.
SpiceLove Bliss set: one 7 oz candle, one 10 ml SpiceLove Aromatic Love roll-on oil. This oil is beautifully scented with white lotus flower.
Tridoshic Massage Oil: A popular choice amongst many local customers, this oil functions to smooth wrinkles and nourish the skin.
Apart from aromatherapy products, The Mystic Masala also offers relaxing Indian head massages which improves blood circulation by increasing oxygen supply to the brain, and can drain away accumulated toxins.
The Mystic Masala is open Tuesday to Saturday, 11am to 4pm, with one complimentary parking spot behind the store and street parking easily accessible on Grant street and Commercial drive.