Known for its local fresh food and groceries as well as small boutiques which showcase handmade goods and local brands, Granville Island is a historic attraction that in 2010 became the perfect home to Liberty Distillery, a true artisanal distillery which prides itself on selecting only the best BC organic grains and using traditional artisan distillation methods to produce handcrafted spirits. The distillery triple distills in hand crafted copper pot stills to achieve premium quality spirits that is distinct to the Liberty Distillery brand and name.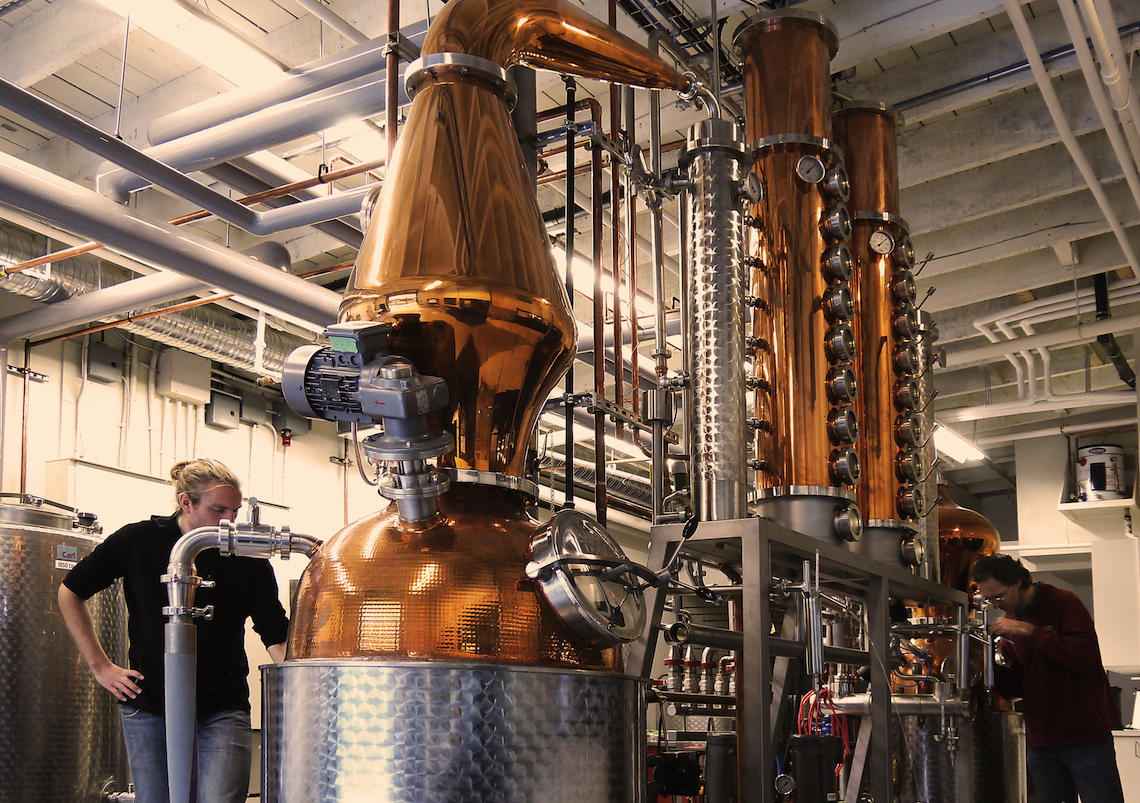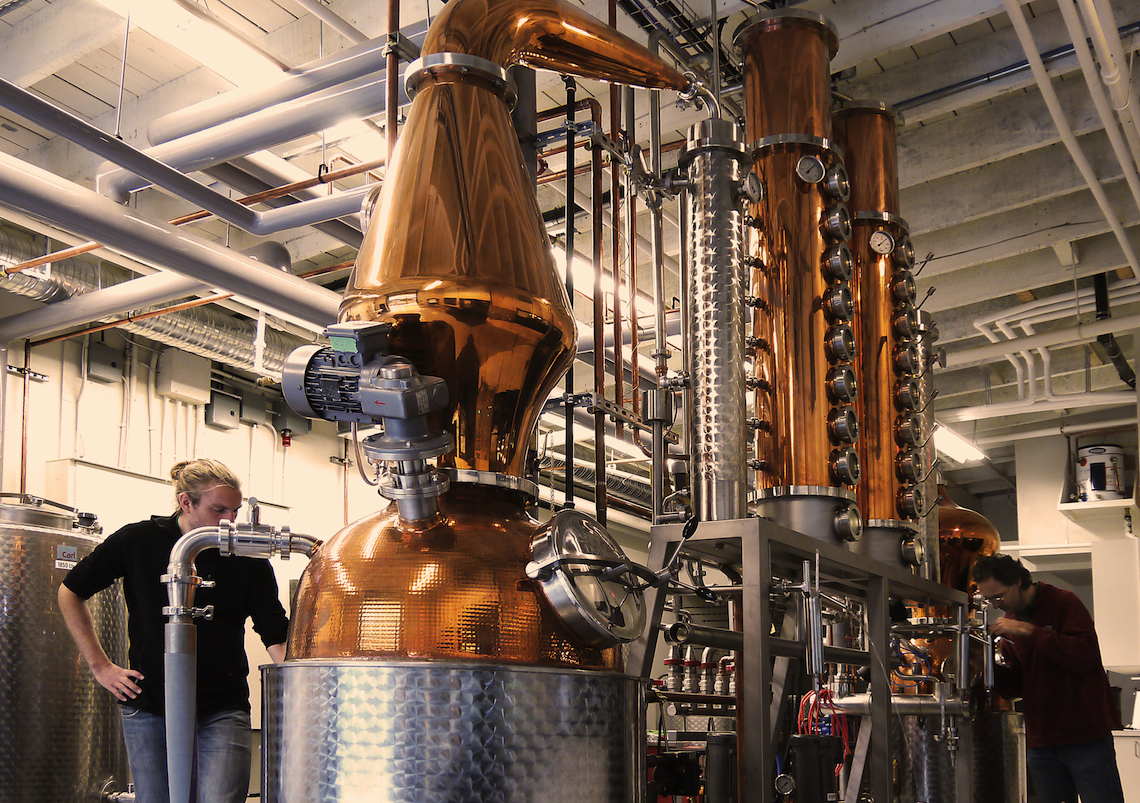 Liberty Wine Merchant founder Robert Simpson and wife Lisa Simpson run the family business.  Not only are they passionate about crafting the finest innovative and unique spirits, they also strive to provide an "exciting educational experience" by welcoming visitors to tour the distillery (when not in production) so they can learn the process behind how premium quality spirits are produced, and the importance of starting the distillation methods with the best 100% BC grown organic grains.
During distillery tours, visitors will learn about the distilling equipment and the stills, the science and chemistry behind distillation and learn the difference between vodka, gin and whiskey. For example, the difference between Liberty Distillery's Truth Vodka and Endeavour Gin is that the latter is simply vodka that is infused with 12 traditional botanicals during re-distillation! Talk about learning something new!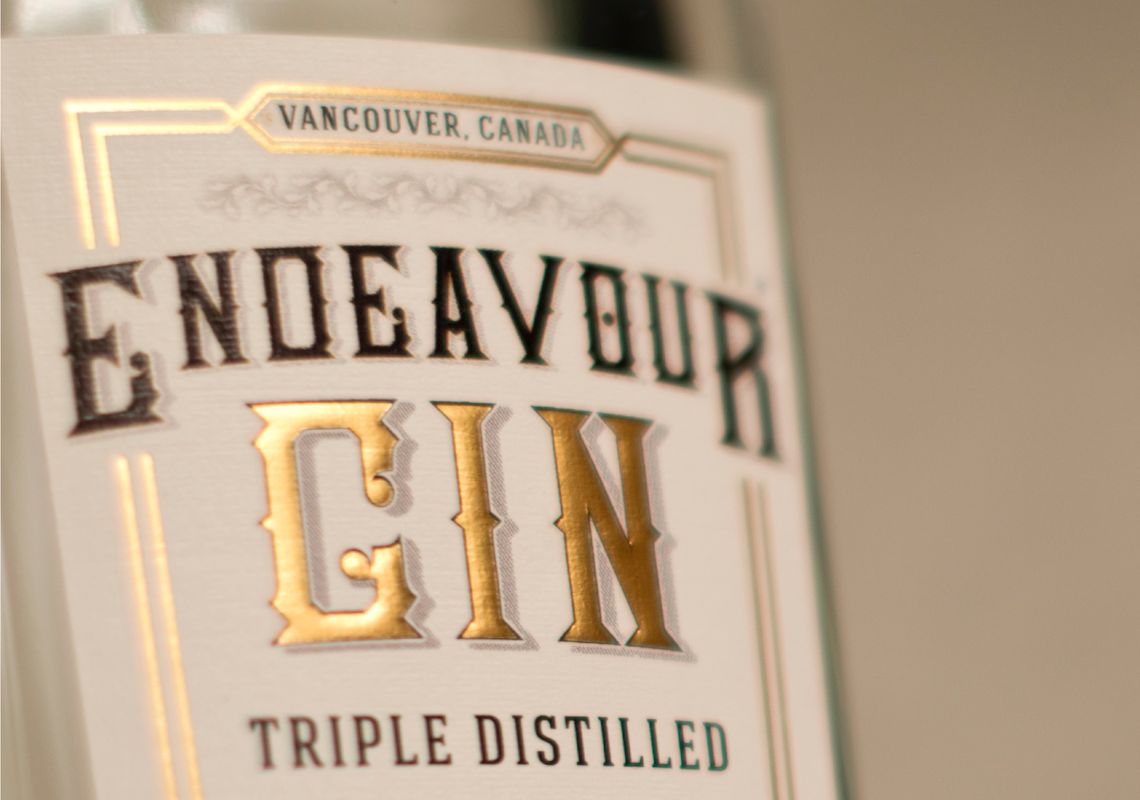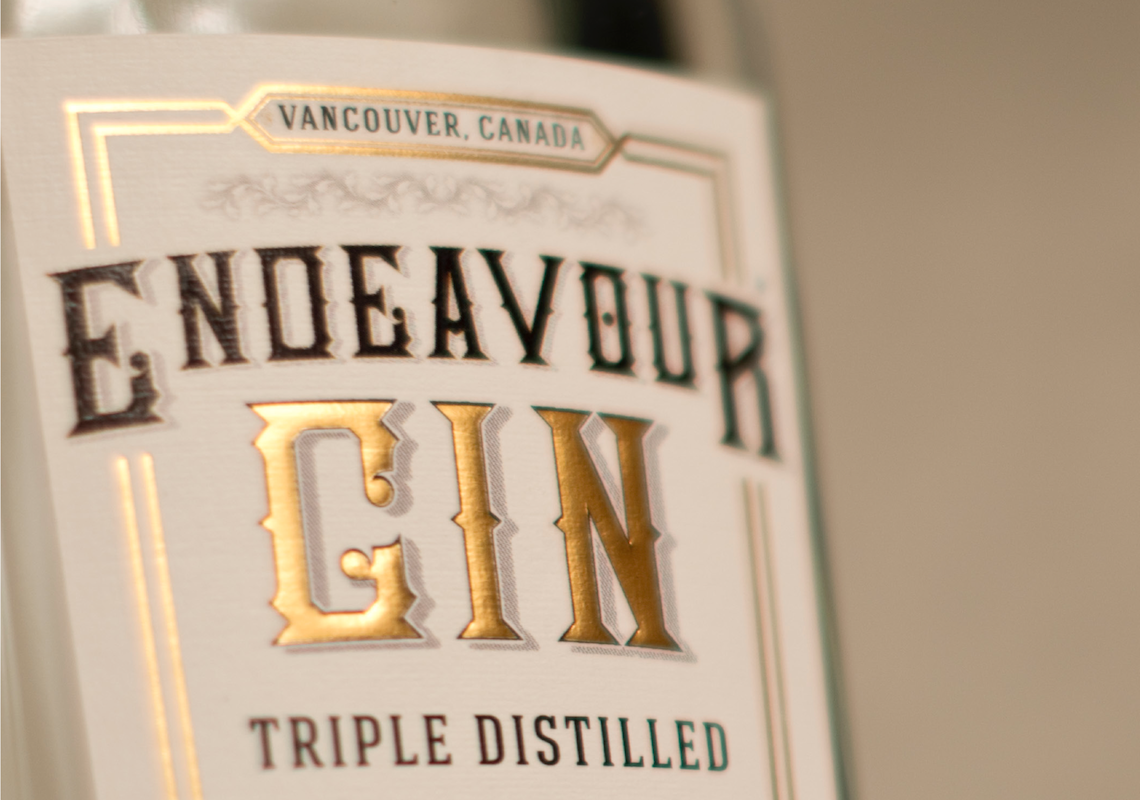 The tour concludes in the Liberty Distillery's fully licensed tasting room and cocktail lounge where visitors are invited to a complementary tasting of their different spirits: Truth Vodka, Railspur No. 1 White whiskey, Endeavour Gin, and Trust Whiskey.
If you'd prefer to skip the tour and go straight to enjoying the spirits, drop by for one of Liberty's classic or signature cocktails, prepared right at the 110 year old antique bar. You won't be disappointed. With a capacity of 25 people, the distillery's cocktail lounge is a popular and perfect space for special events and private parties.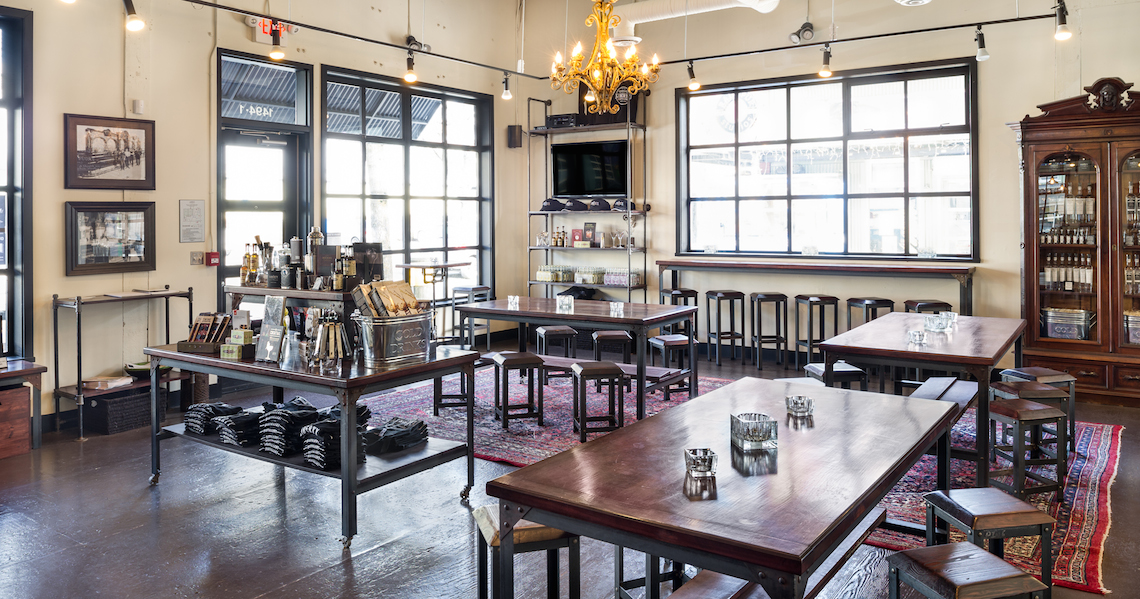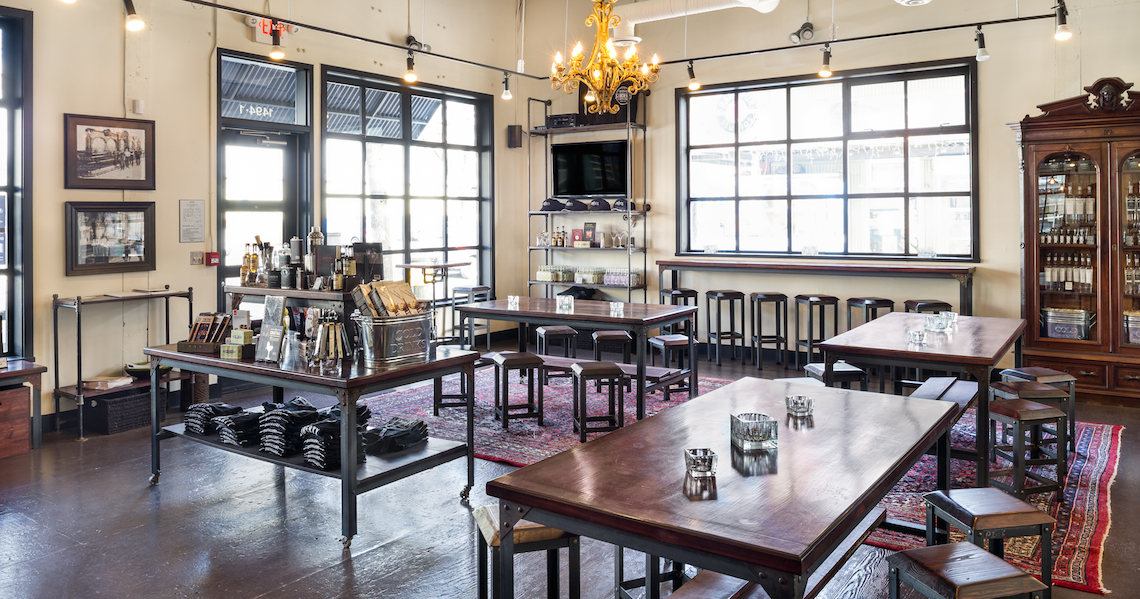 Liberty Distillery tours are offered on Saturday and Sundays from 1pm to 3pm and are $10.00 per person. To book a tour, make sure to call or email at least one week prior, or contact them with any questions you may have (including requests for special events and private parties): 604-558-1998 or info@thelibertydistillery.com.
For more information about The Liberty Distillery including retail hours, their triple distillation process and where you can buy each of their uniquely crafted spirits, visit thelibertydistillery.com.