As a certified holistic lifestyle coach, certified personal trainer, and graduate of the Academy of Culinary Nutrition, Canadian entrepreneur Julie Tadeson is passionate about bringing healthy and luxurious gift baskets for any gift-giving occasion to your friends and family.
As people become more focused on living healthy lifestyles and consuming quality products, Jule's Baskets offers exquisitely curated luxury gift baskets that are thoughtfully built based on how you classify your intended giftee, filling in the niches for fitness-fanatics, chocoholics to holistic beauty addicts.
Yes, there are a lot of custom gift basket companies out there, but Jule's Baskets stand out because Julie's thoughtfully curated picks are trendy and premium, filled with items that you would find at specialty boutiques in Vancouver with an abundant new brands to discover.  Many of the brands she features in her gift baskets have an emphasis on health and wellness – for example, BKR glass waterbottles for your next workout, Lovefresh Skincare items made with 100% natural ingredients, organic looseleaf tea from The Honest Leaf, or glass bottled coconut water from Jax Coco.
As more people lean towards quick gifting fixes which result in generic fruit baskets and wine and cheese mixes, Jule's Baskets offers gift ideas for women that combines efficiency and quality with a personal touch, allowing you to truly express both your interest and your intentions to everyone on your list.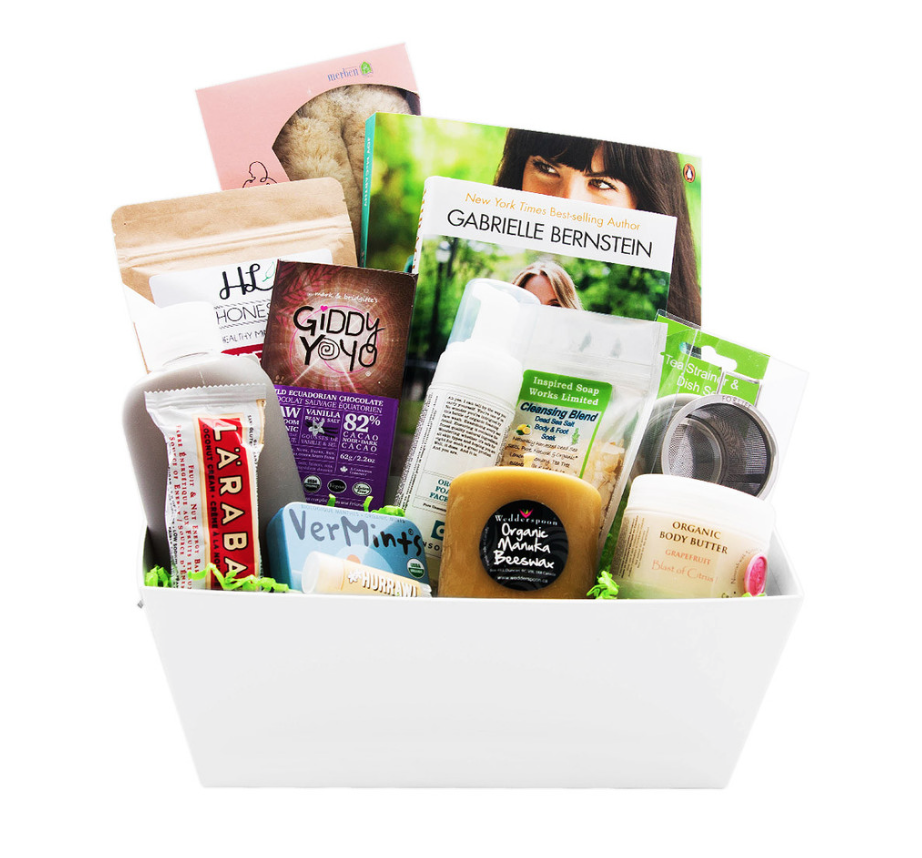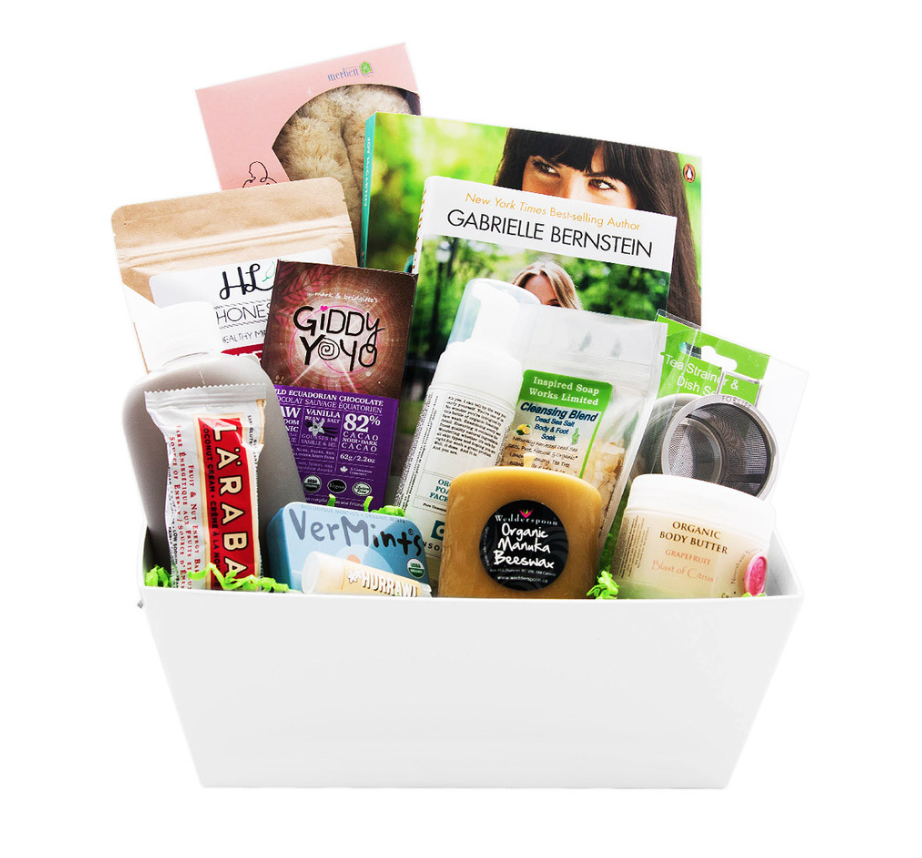 Newly launched just in time for holiday orders, Jule's Baskets are currently available in the following collections:
Wellness
Spa
Stress-Busting
Special Diet
Sweets & Treats
Snacks
Culinary
Chocolate Lover
Tea Lover
Nut Lover