Vancouver Aquarium Welcomes Its 1,000,000th Visitor of the Year with a Special Surprise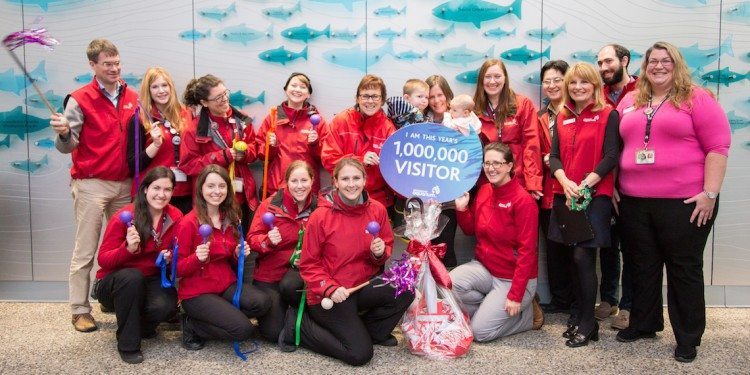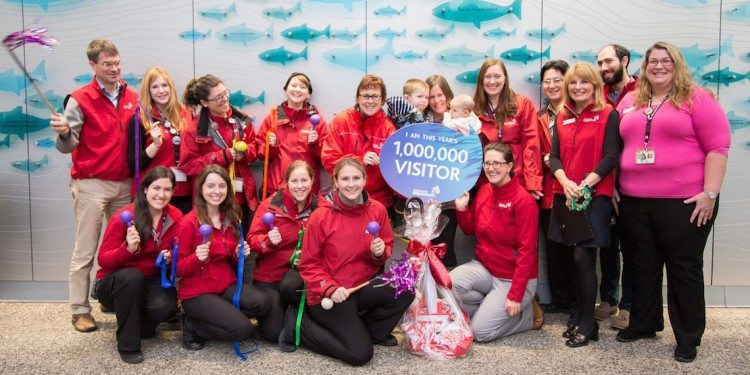 Today, the Vancouver Aquarium celebrated its one millionth annual visitor by surprising an unsuspecting guest, Edina Bartell and her young family, with a lively prize presentation at the admission gate. This marked the third consecutive year that the Vancouver Aquarium has hosted more than a million annual visitors.
"What a wonderful surprise. We have been members here for five years and each time we visit, it is a new experience. My son loves the shark and sea turtle best and we must see them every time we visit." – Edina Bartell, Vancouver Aquarium's one millionth visitor of 2014.
As part of the celebration, our enthusiastic team members presented Edina and her family with a VIP tour, complimentary lunch in the new indoor cafe, a basket of goodies from the gift store and a one-year family membership renewal to Vancouver Aquarium.
By purchasing admission and memberships, Vancouver Aquarium visitors contribute to conservation, research and education programs such as the Marine Mammal Rescue Centre, which rescues and rehabilitates hundreds of animals each year, and to groundbreaking wild killer whale research. Just by visiting the non-profit Vancouver Aquarium, Vancouverites have a direct impact on aquatic conservation.